Red Dead Online has a showdown series which comprises of various modes to be played among players.
One of it is Name Your Weapon, which is playable either solo or as a team.
Here's what Name Your Weapon is mainly about in Red Dead Online.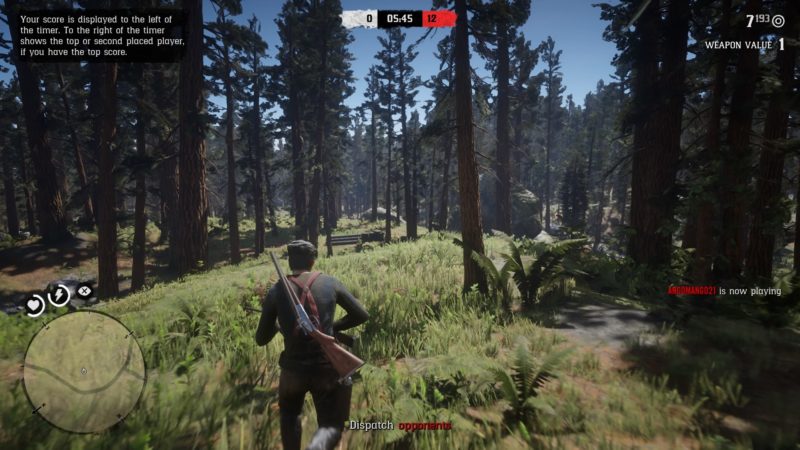 Name Your Weapon gameplay
The first match I joined was a free-for-all (meaning solo) and the objective of the game is to get the most points.
What's unique about Name Your Weapon is that each weapon has a different value.
For instance, using a tomahawk will give you six points for each kill and a regular rifle should only give you 1 point.
This means you need to get 6 kills with a regular carbine rifle just to match 1 kill with a tomahawk.
But of course, it's harder to kill using a melee weapon in a big open field.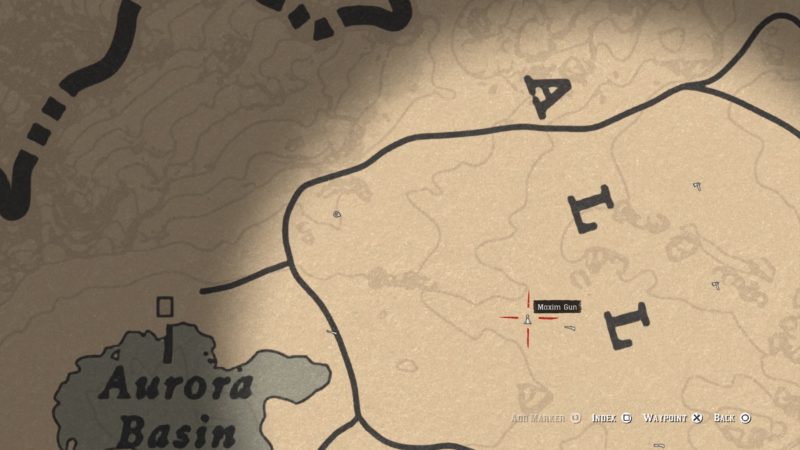 If you look at your map, you will notice weapons scattered all around. Those are unique weapons that may carry a good value.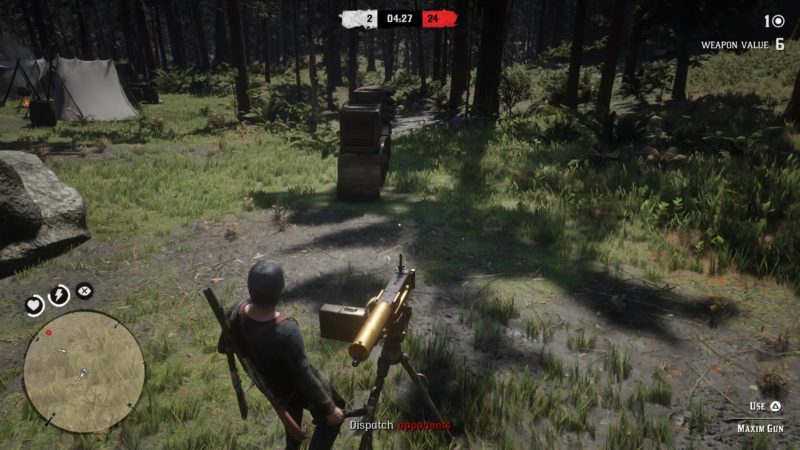 For instance, this maxim gun should give you a value of five per kill.
The carcano rifle below gives you a value of six per kill.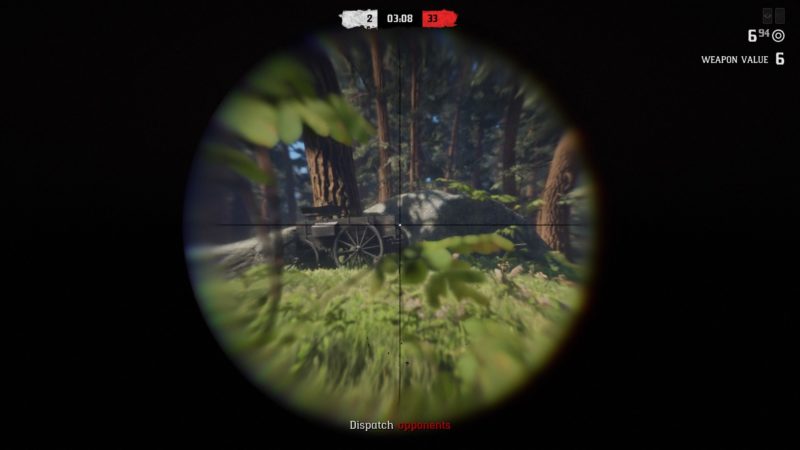 To get to the top of the rankings, you'll probably need to use these weapons of high value instead of a normal rifle.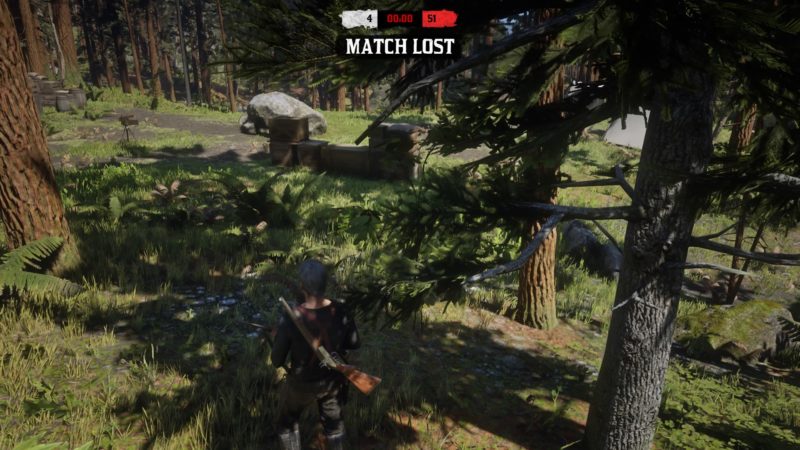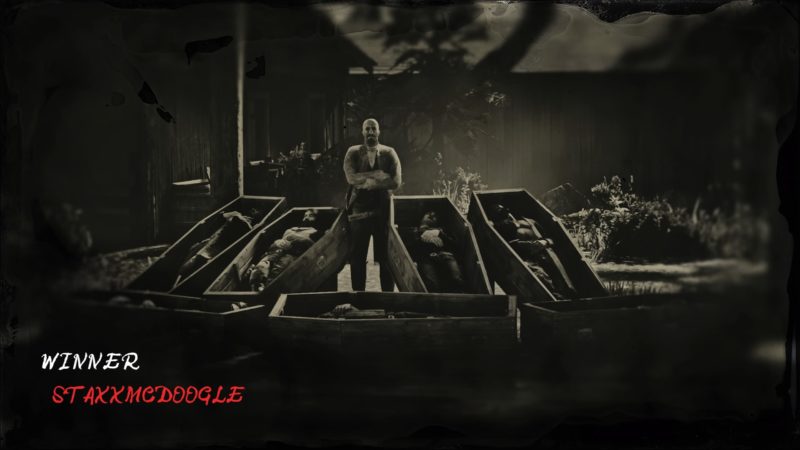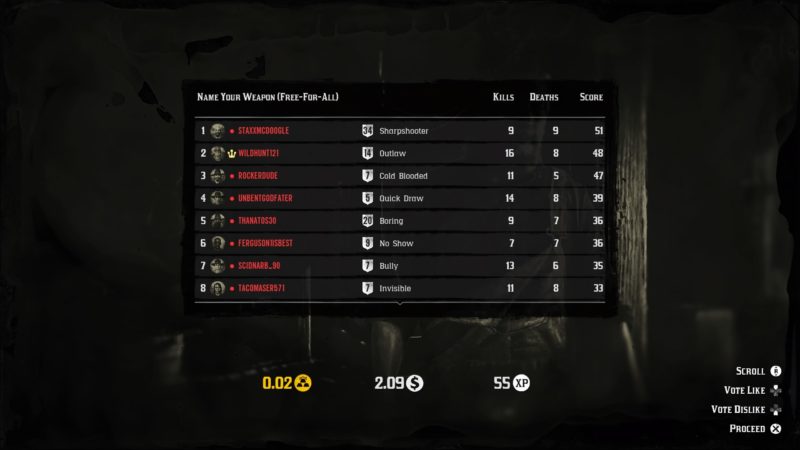 Name Your Weapon (Team)
As for the team match, each team has a theme and color. This particular theme is the coyote pack.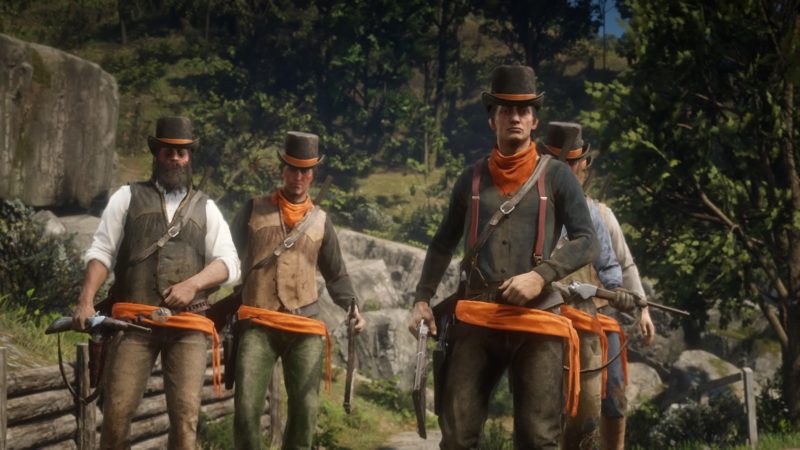 The points are calculated based on the total of all the team members' points.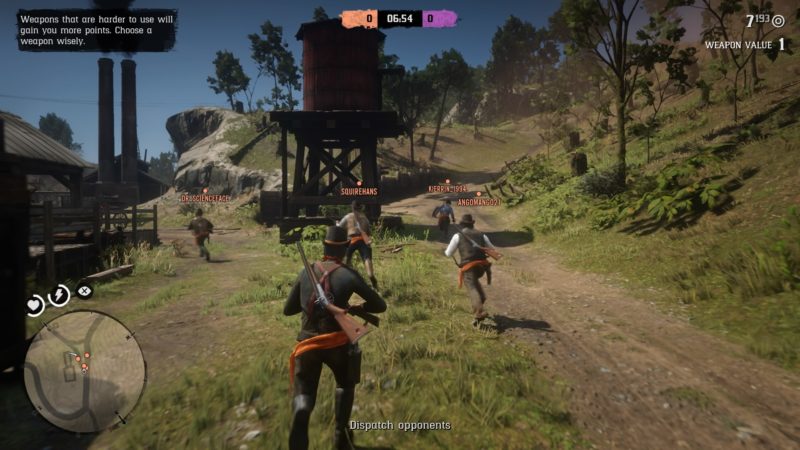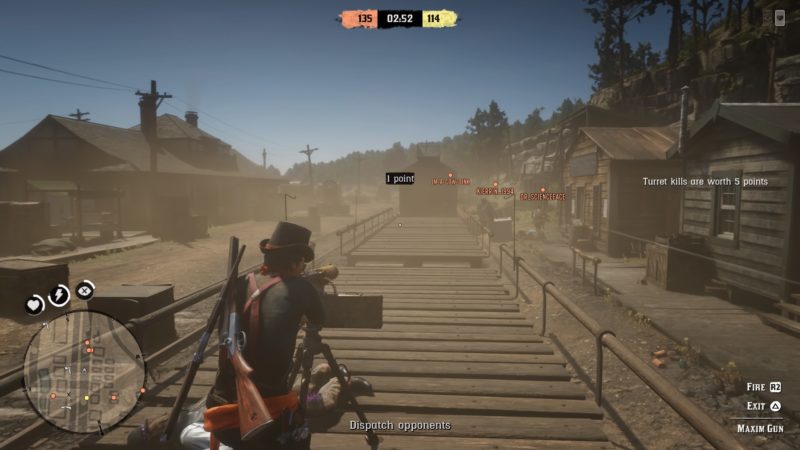 In a more narrow battlefield, it's easier to use a melee weapon to score higher points.
Also, there are so many players around the map, so you can easily score some kills.
If you're bad at free-for-all, why not join a team match?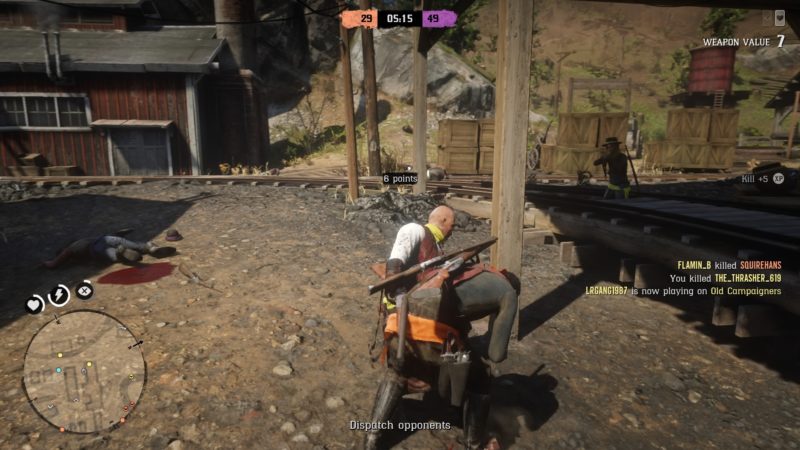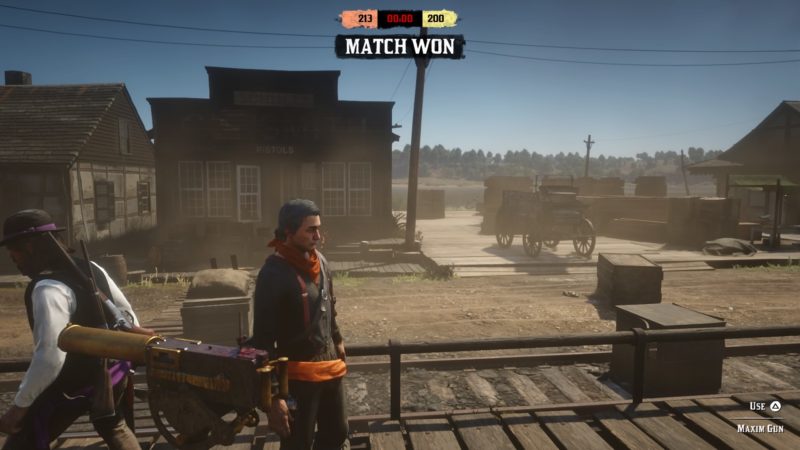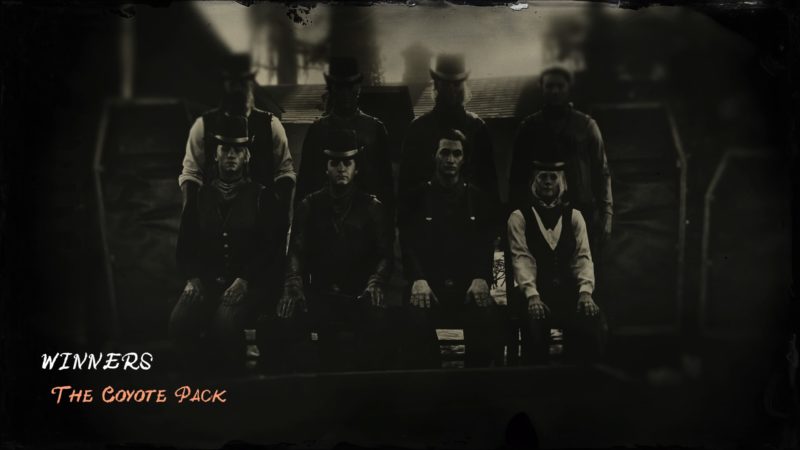 After winning the match, they will show the scoreboard of the team members, including the KDR and score.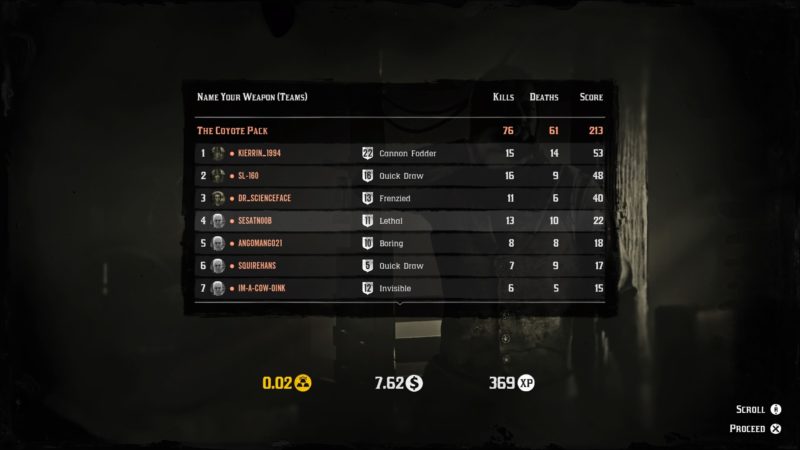 What's your favorite showdown series so far?
---
Related articles:
Hostile Territory (Showdown Series) – Red Dead Online
Red Dead Online: Dispatch Rider (Showdown Mode)
Red Dead Online: Most Wanted (Showdown Mode)
All Cheat Codes In Red Dead Redemption 2
Red Dead Redemption 2: Where To Find The Zombie Teaser
Red Dead Online: Kill Them, Each And Every One (Walkthrough)