Love And Honor is one of the earliest story missions in Red Dead Online.
Your role is to help a man get his wife back but the story may take a plot twist depending on players' choices.
Here's a walkthrough of Love And Honor in Red Dead Online.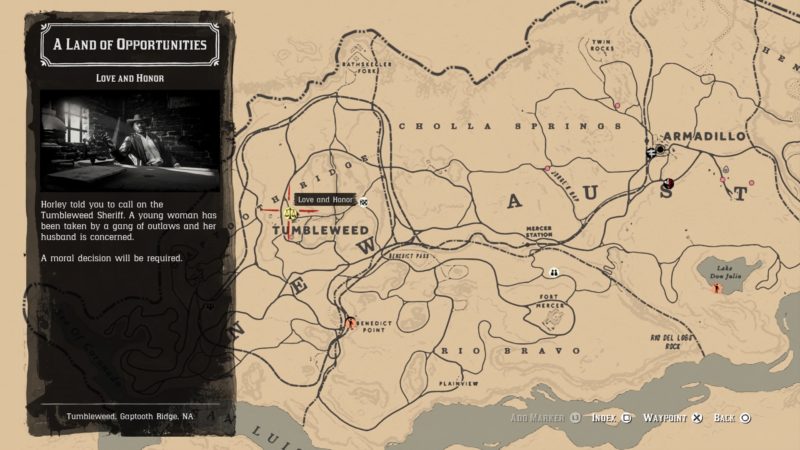 To begin the mission, get to Tumbleweed. The exact location is shown in the map above. It's one of the missions you have to complete before meeting Horley again.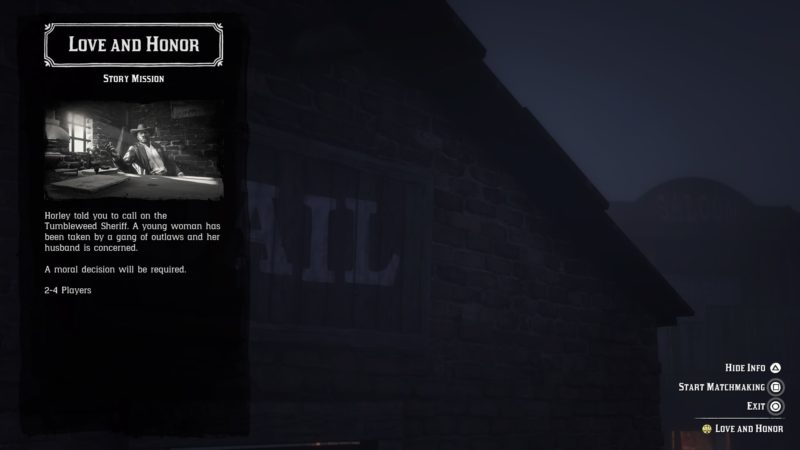 As it's online, you need to start matchmaking to get paired with other players to start the mission.
Number of players: 2 – 4
Once it starts, there'll be a short cutscene and Rockstar did a great job in integrating our customized characters into the scene.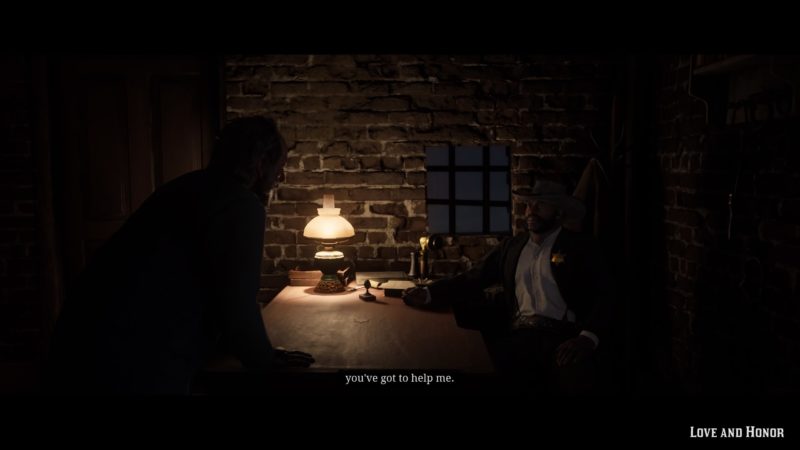 Rescue Allison from Twin Rocks
You guys will get a rescue mission, i.e. save one O'Dowd's wife (Allison) from a gang who apparently took her at Twin Rocks.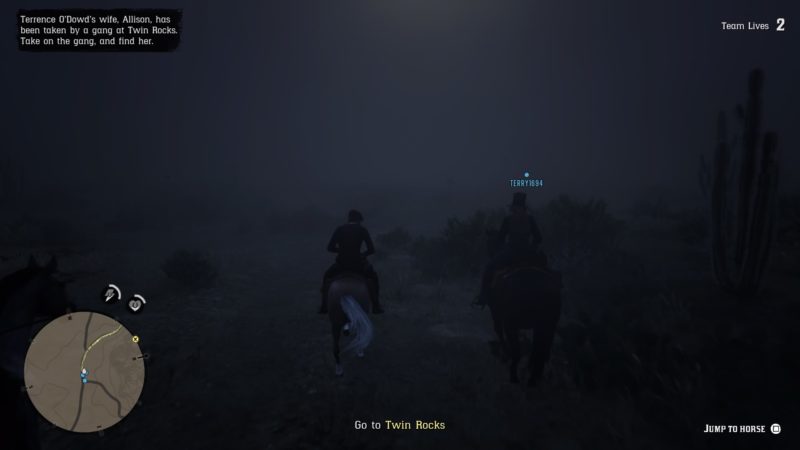 It's only nearby. Just ride with your online pals there.
As you reach, there'll be plenty of outlaws to kill. Get rid of all of them.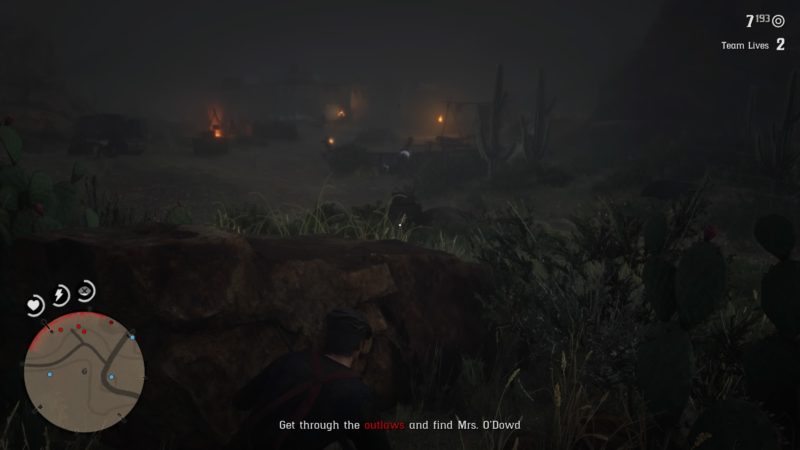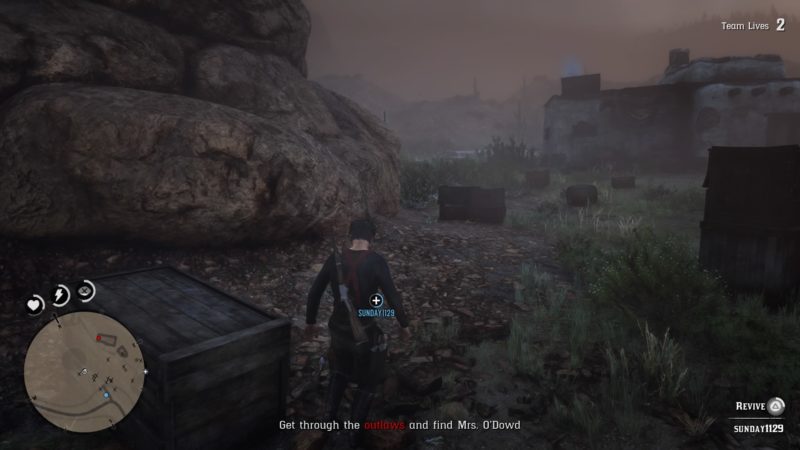 If your teammate goes down, revive him. There are only 2 team lives for this mission.
Once your team has gotten rid of the outlaws, get to the yellow spot in the radar to find Allison. As you enter the door, a cutscene loads.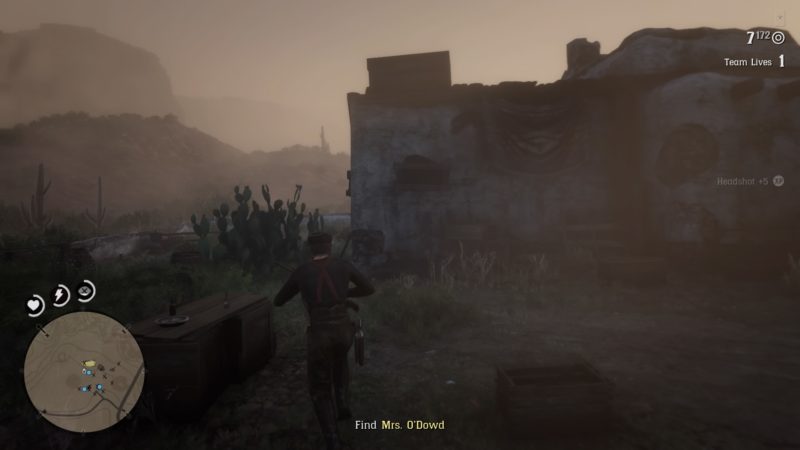 Help or kill the couple
During the cutscene, Allison apparently loves another man, and her husband keeps claiming that she was kidnapped.
Here's where your team as a whole has to choose whether to help the couple or kill the man.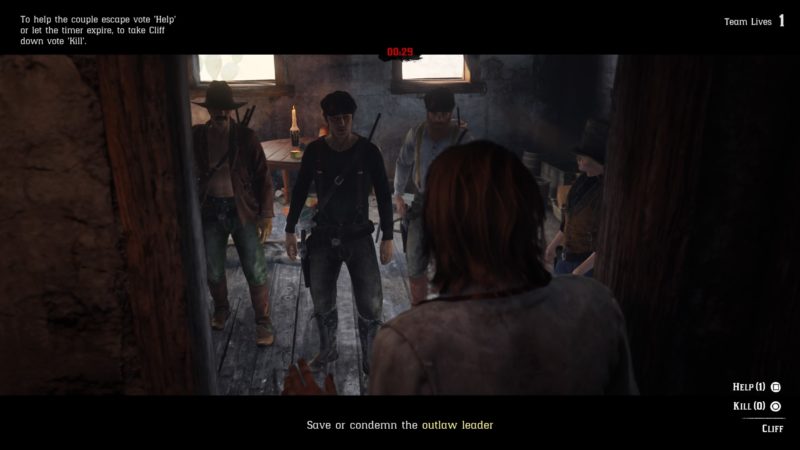 We all decided to help him. Your character's honor will increase.
Protect the couple
Leave the camp area and grab your horse. Follow the couple who are sitting on a wagon.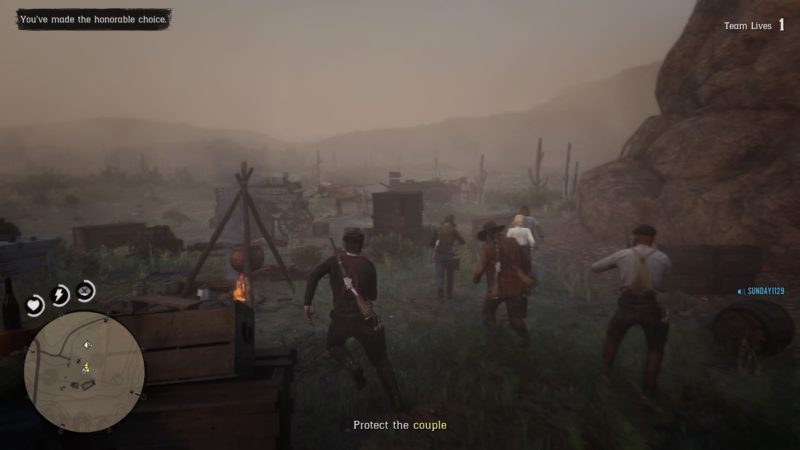 There will be plenty of outlaws coming from left, right and center. Kill all of them before they get to the couple.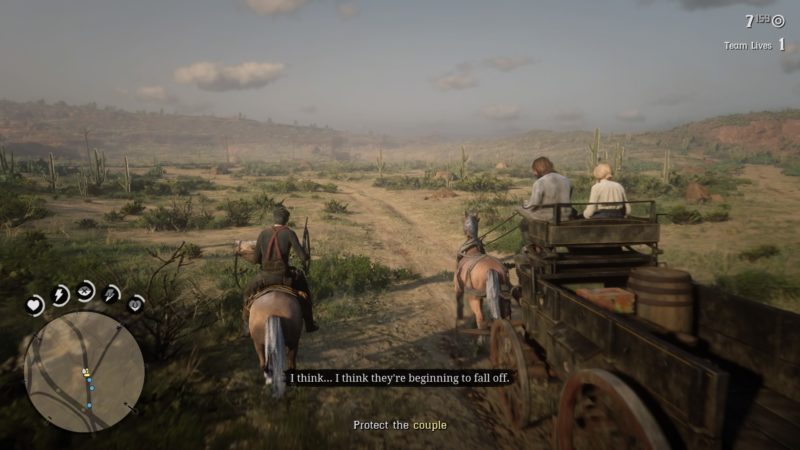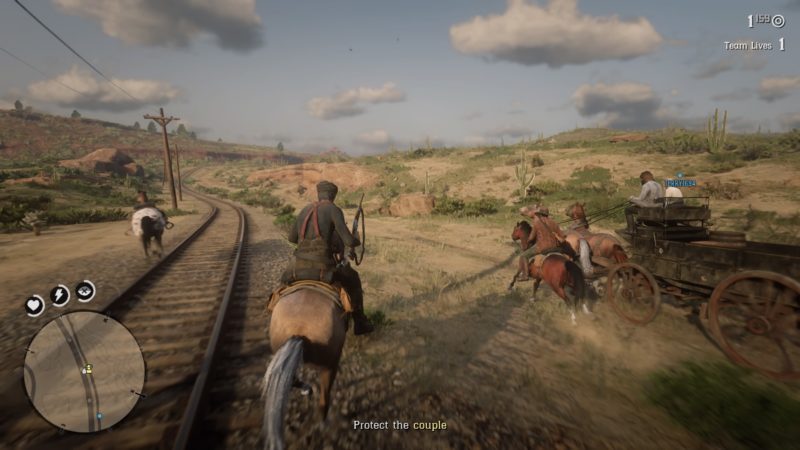 Keep going until a cutscene loads.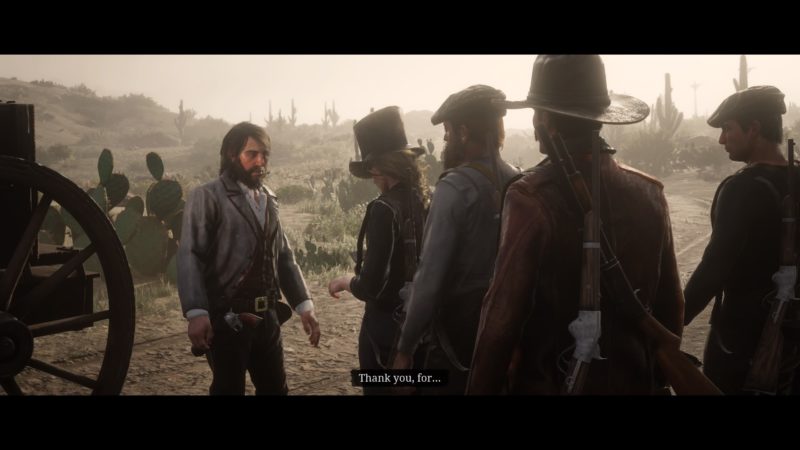 The mission completes here and you will get some money.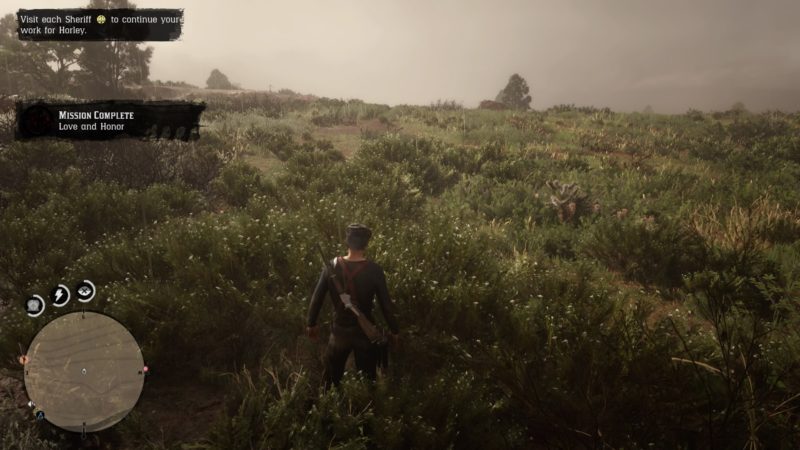 For online mode, there'll be a mission rating, instead of a mission objectives log.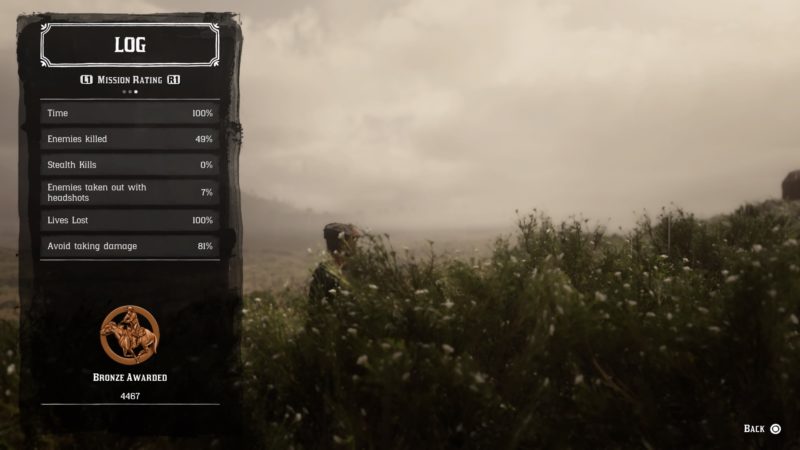 Anyone willing to add me into your posse?
---
Related articles:
Red Dead Online: Where Your Morals Lead You (Walkthrough)
Red Dead Online: The Right Side Of The Tracks
If The Hat Fits (Mission Walkthrough) – Red Dead Online
Red Dead Redemption 2: How To Find The KKK (Location)
Red Dead Redemption 2 Cheat Codes (How To Unlock Cheats)
RDR 2: How To Find The Strange Man's Cabin
Red Dead Redemption 2: Where To Find The Ghost (Agnes Dowd)
Red Dead Redemption 2: A Fine Night For It (Walkthrough)