If The Hat Fits is a story mission in Red Dead Online involving helping the sheriffs.
Your task is to help a sheriff capture one of the most notorious criminals who just ran away.
Here's a walkthrough of If The Hat Fits in Red Dead Online.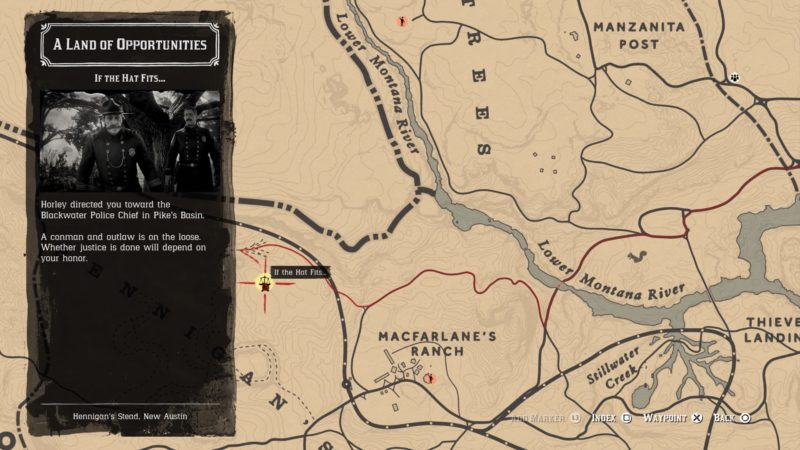 This mission is one of the series of sheriff missions you have to do before meeting Horley again. You can begin the mission by going to Hennigan's Stead, New Austin.
The exact location is shown in the map above.
As you arrive, you will see the sheriff and his assistant under the tree.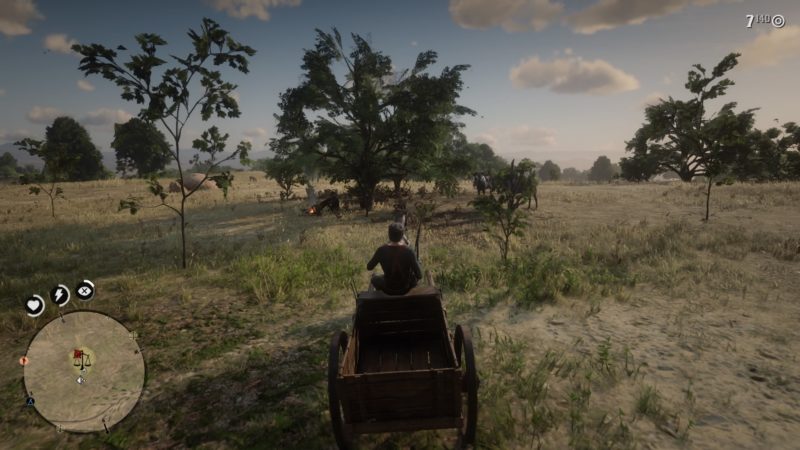 As it's a multiplayer mission, you need to do matchmaking and wait to be paired up with other players.
So far, the matchmaking process is much smoother than GTA Online.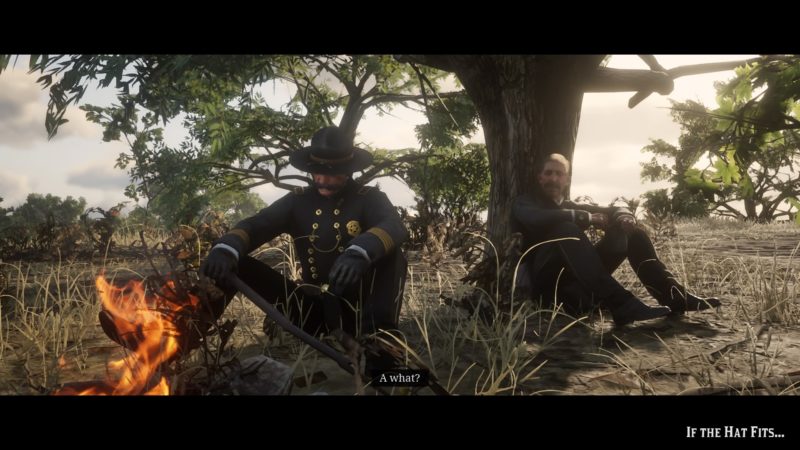 During the cutscene, you will learn that the assistant sheriff did a big mistake by letting free the most wanted man in the region.
Capture the outlaw
Your main objective is to get the outlaw and bring him back to the sheriff.
The outlaw's camp is only nearby, in the location shown below.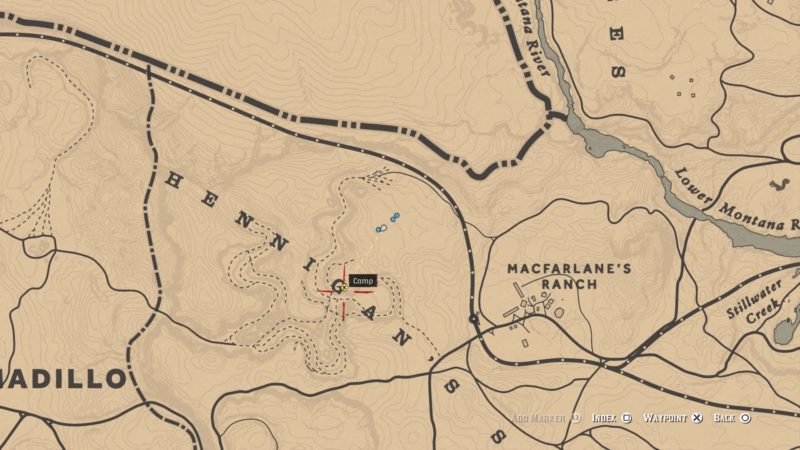 As you get there, you will see a big gang protecting the outlaw. Kill all of them.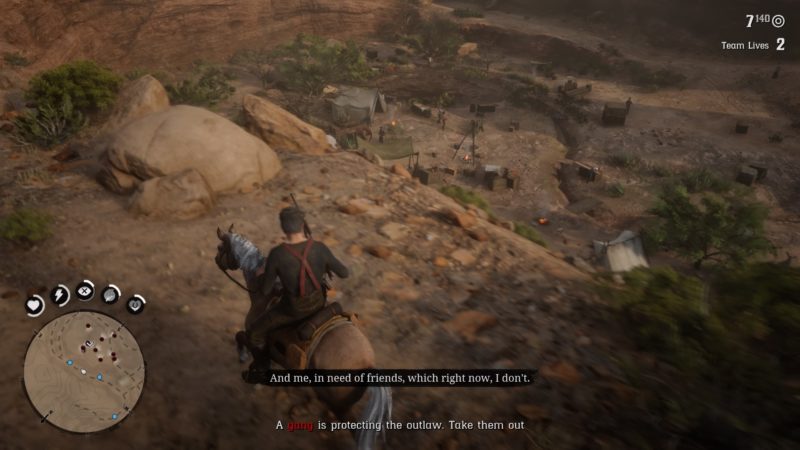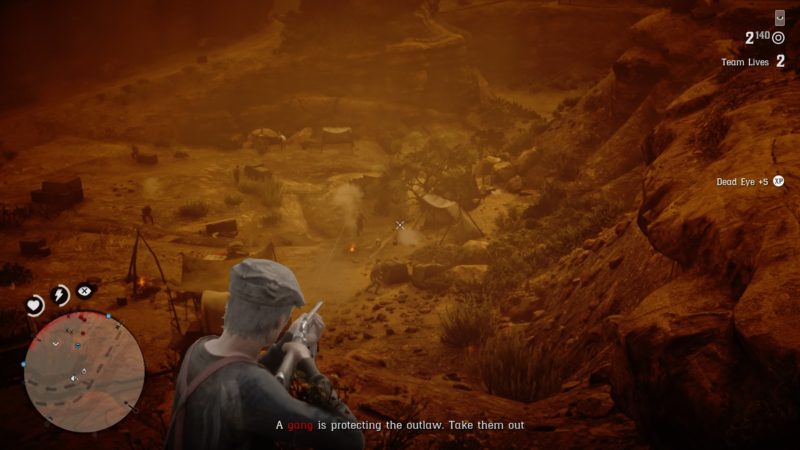 When they're all dead, hogtie the outlaw and put him on your horse. Anyone in your team can do this.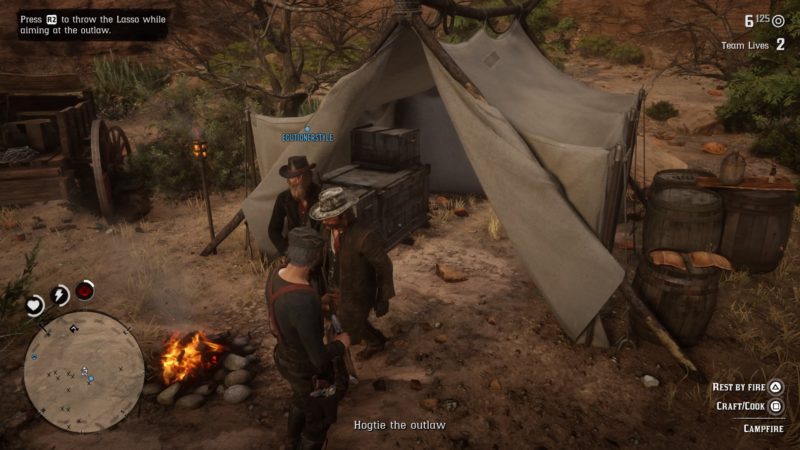 As you're taking your horse through the canyon, there'll be an explosion where your horses will run away.
You have to go on foot at this point. Someone has to carry the outlaw while the rest shoot all of the men blocking your way.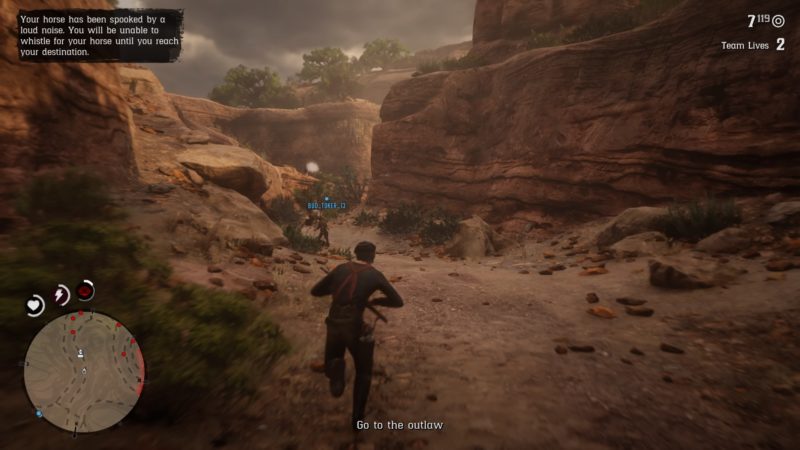 There'll be plenty of outlaws all along the way.
You will reach a tent where you have to drop the outlaw there.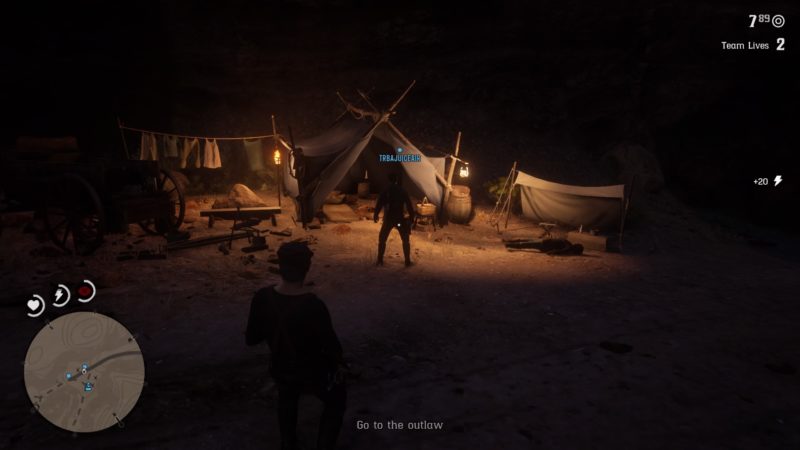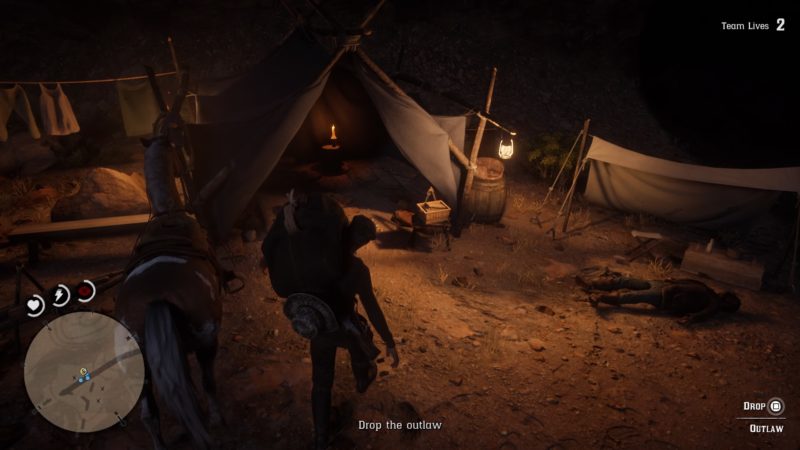 He will then attempt to offer a bribe to you guys. You can choose to refuse offer or take offer.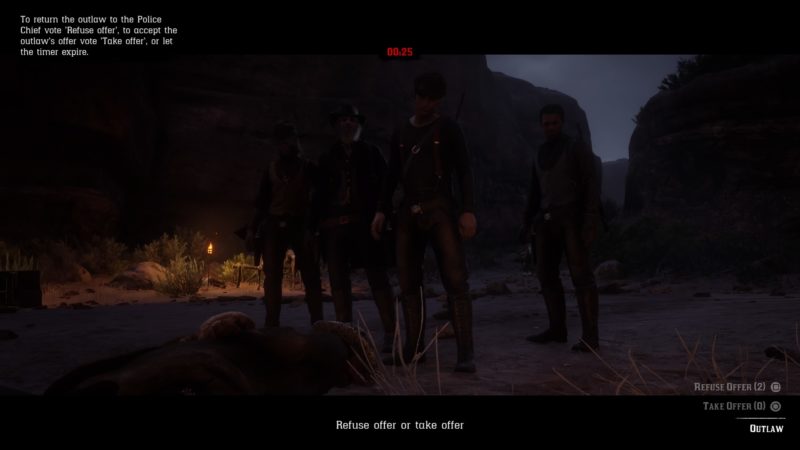 We chose to refuse, which is the honorable thing.
Deliver the outlaw to the sheriff
Grab the outlaw and bring him to the police chief.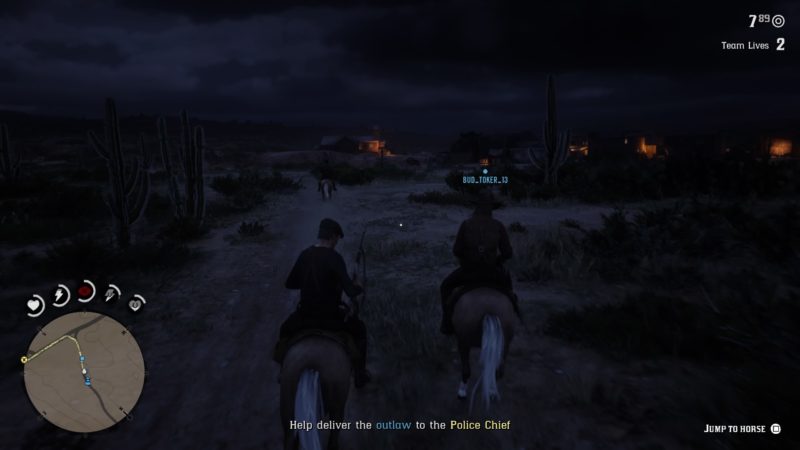 There may be other gang members attacking you on the way.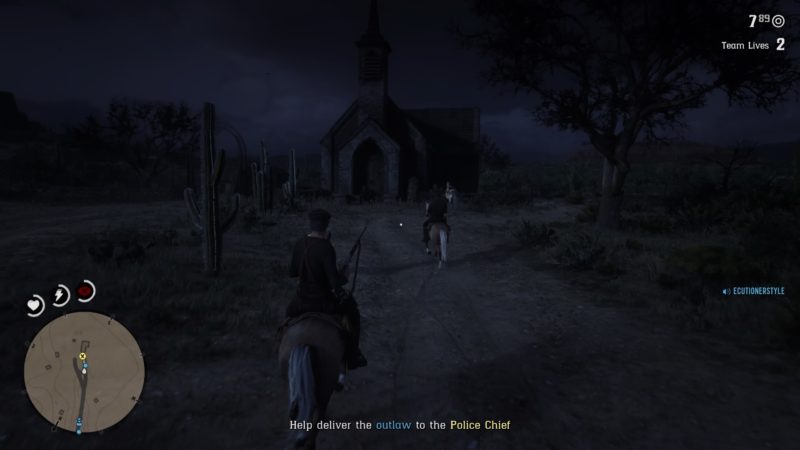 The mission ends once you've reached the sheriff.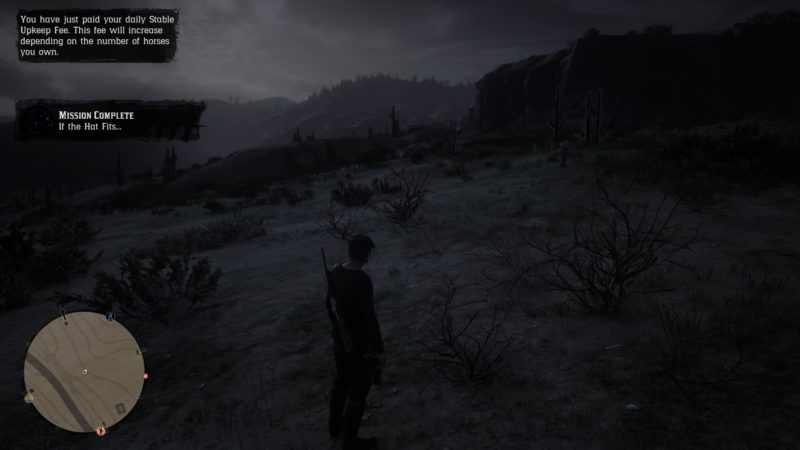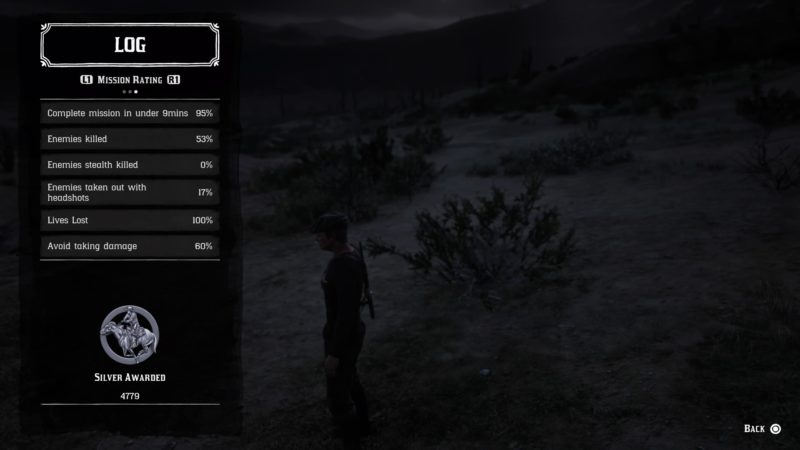 And that's it for this mission.
---
Related articles:
Red Dead Online: Where Your Morals Lead You
Red Dead Online: The Right Side Of The Tracks
Honor Among Horse Thieves (Walkthrough) – Red Dead Online
Red Dead Online: Love And Honor (Mission Walkthrough)
Red Dead Redemption 2: How To Find The KKK
RDR2: How To Find The Strange Man's Cabin
Red Dead Redemption 2: Where To Find The Ghost
Red Dead Redemption 2: UFO Locations