Hostile Territory is one of the modes under Showdown Series in Red Dead Online.
The objective of this mode is quite simple, i.e. you need to conquer territories (like capture the flag), and the aim is to get the most points.
I'm not sure if this is available for the free-for-all modes. I joined this under a team match, where you have to first pick a team.
Each team has its own color.
Hostile Territory gameplay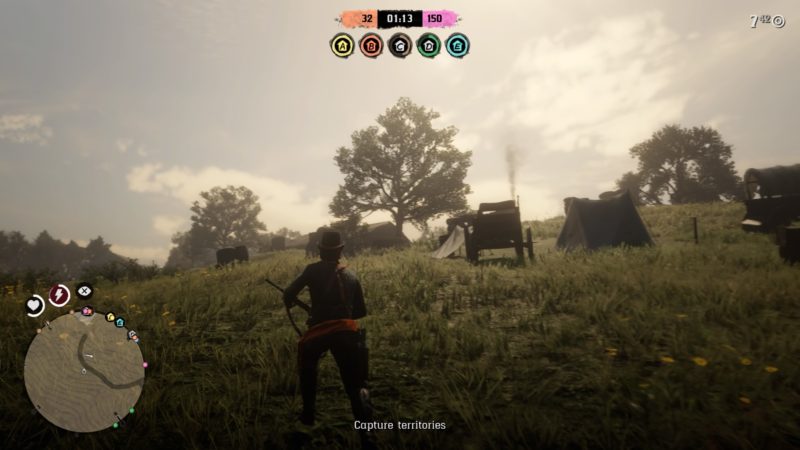 Your aim is to capture as many territories as possible to accumulate points. The team with the most points will win the match.
You can probably earn some points (I think) by killing enemy players as well, but the bulk of the points should come from territories.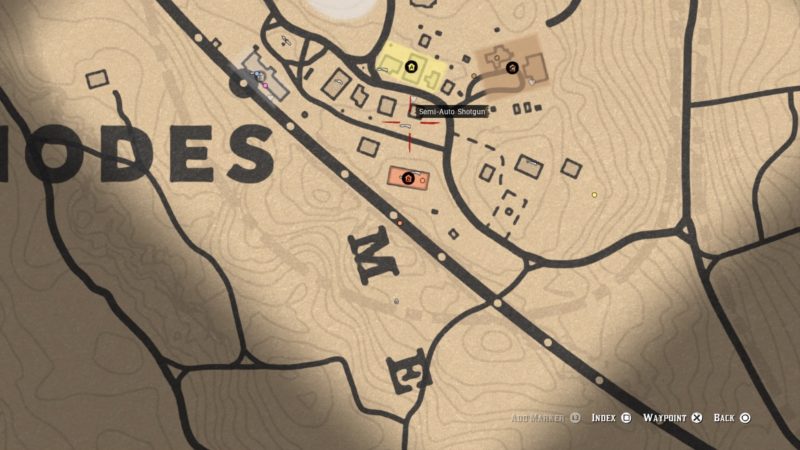 As you can see in the map above, each territory has a different color (conquered by different teams). I'm not certain if the size of the territory affects the amount of points.
Do let us know in the comments below if you do have some intel on that.
There are also different weapons scattered around the map that you can loot, but other players may go after them as well.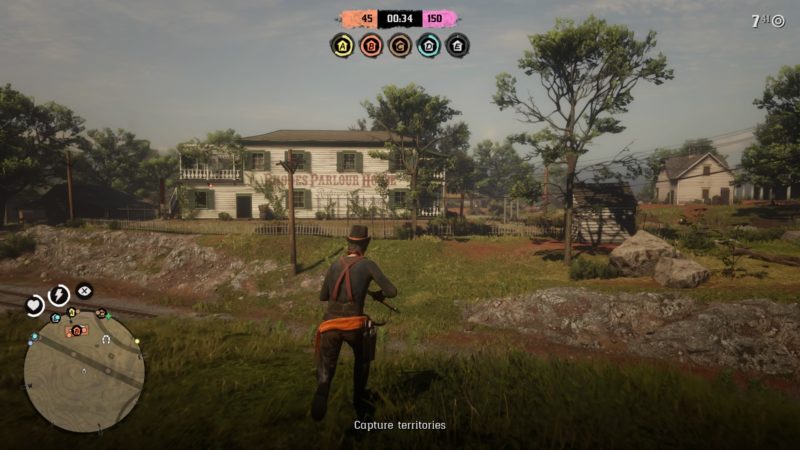 This particular showdown mode also allows you to ride a horse to capture a base. The horse is indicated as the horseshoe symbol on the radar / map.
There's only one horse at each spot.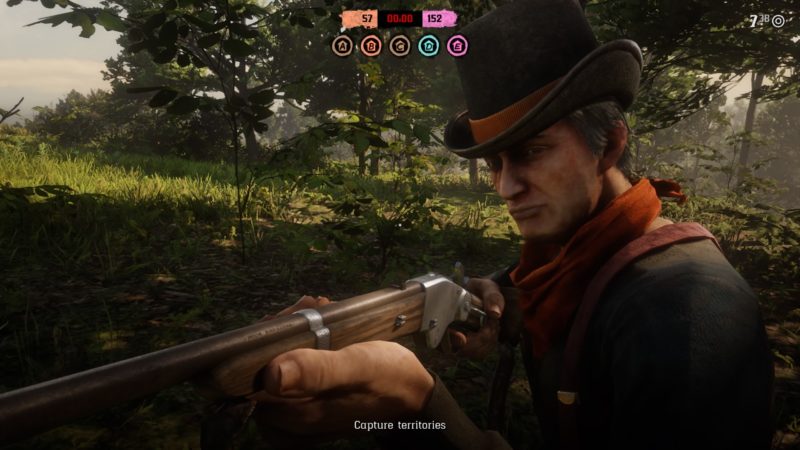 After the countdown is over, the match ends and the team with the most points win.
As you can see below, the top team has less captures yet won the match. They probably captured the territories for a longer period and the points accumulated faster.
Or maybe the territory size has some effect?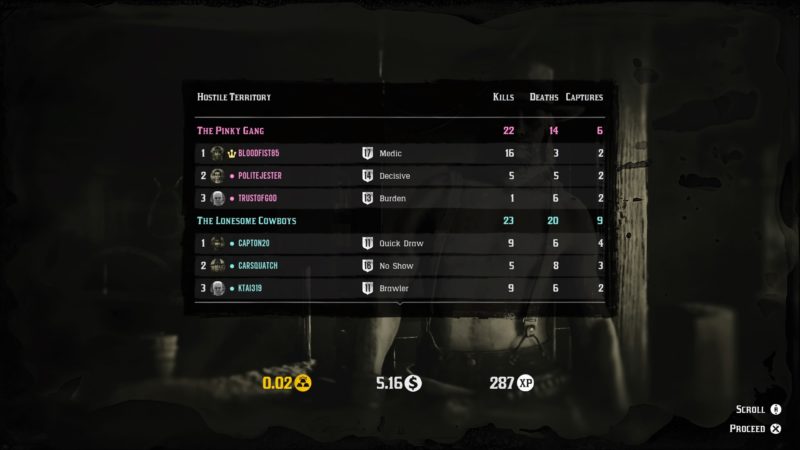 If you're good at this Hostile Territory mode, feel free to contribute some tips on how to win this mode.
---
Related articles:
Who The Hell Is Leviticus Cornwall (Guide) – Red Dead 2
Red Dead Online: Name Your Weapon (Showdown Series)
Red Dead Online: Dispatch Rider (Showdown Mode)
Most Wanted (Showdown Mode) – Red Dead Online
Red Dead Redemption 2: Where To Find The Zombie Teaser
Red Dead Online: Love And Honor (Mission Walkthrough)