Honor Among Horse Thieves is probably the first mission in Red Dead Online.
Your task is to steal some horses from an enemy camp for Clay Davies.
Here's a brief walkthrough of Honor Among Horse Thieves in Red Dead Online.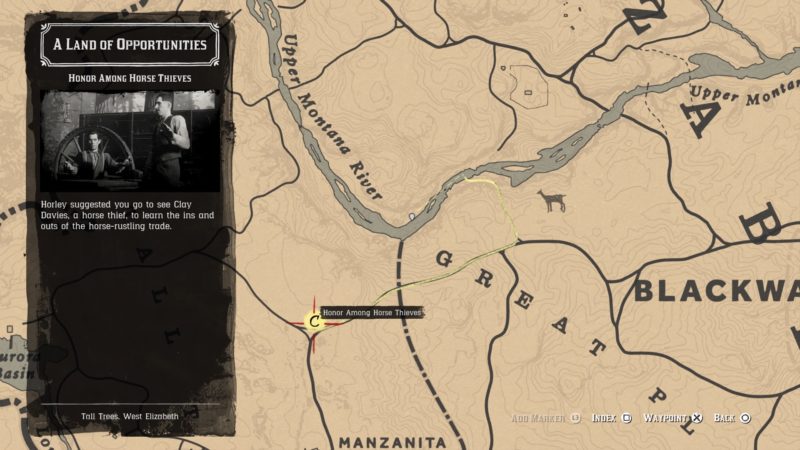 To begin the mission, find Clay Davies near Manzanita Post. You would have met Clay in the story mode of Red Dead 2.
His exact location is shown in the map above.
As it's a multiplayer mission, you need to press "matchmaking" to be paired up with other players.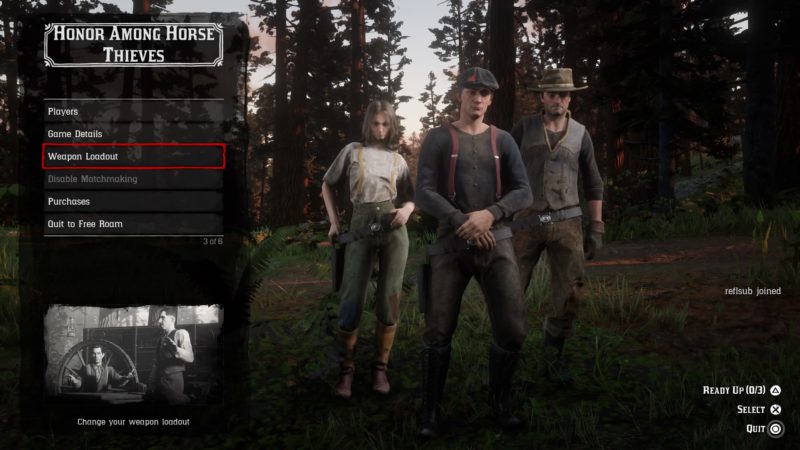 This mission only takes up to four players.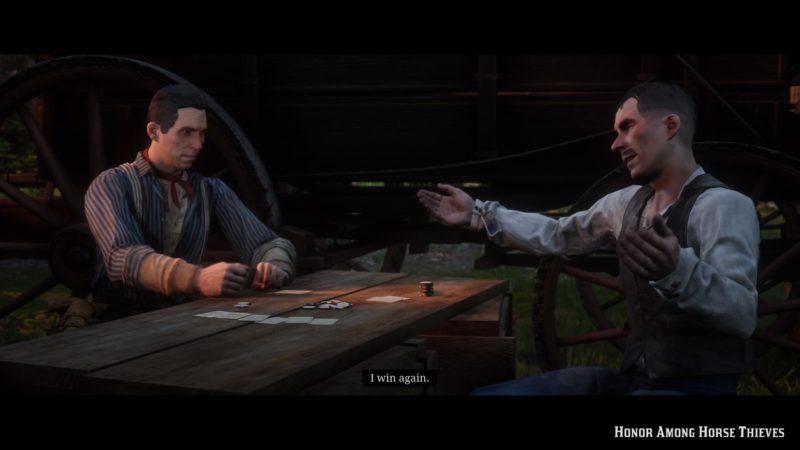 Steal a horse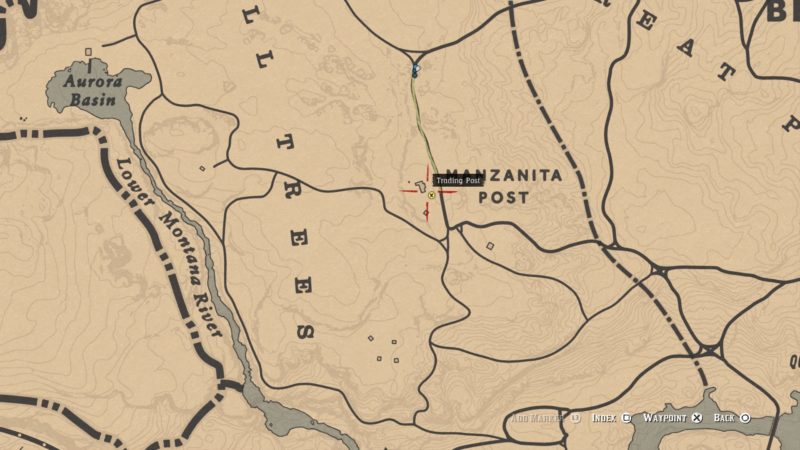 Just nearby, there'll be a trading post where you have to steal one of the horses. It's just left of the wordings Manzanita Post on the map.
There will be plenty of outlaws and only two team lives. You don't necessarily have to kill all of them to steal the horses.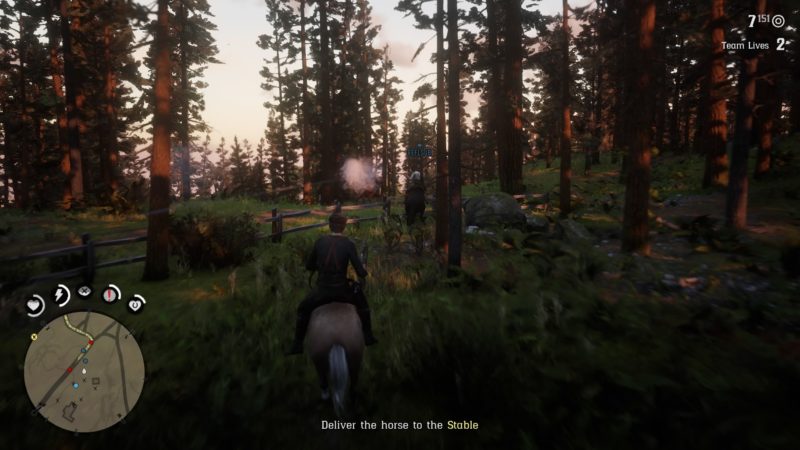 Mount one of the horses marked as "x" in the radar. Your teammates should do the same.
Deliver the horse to the trading post
Get to the trading post by following the yellow marker on the radar.
On the way, you'll meet some gunmen on horses. Kill them or escape from them.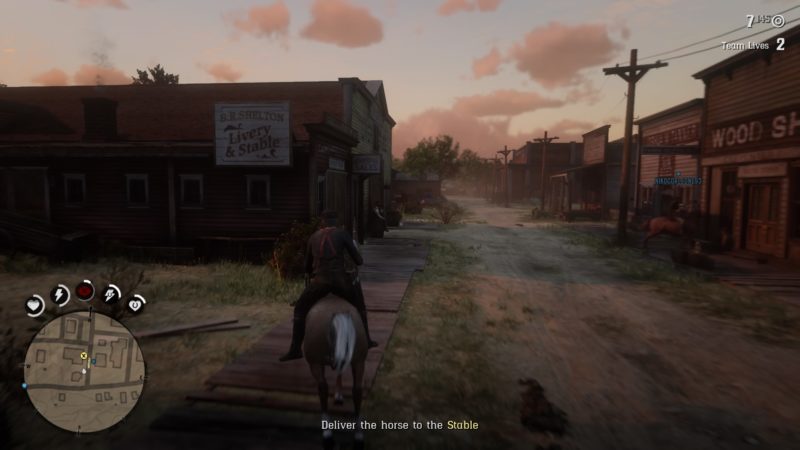 Bring the horse to the stable in town and your mission is almost done.
You will be introduced to the services in the stable.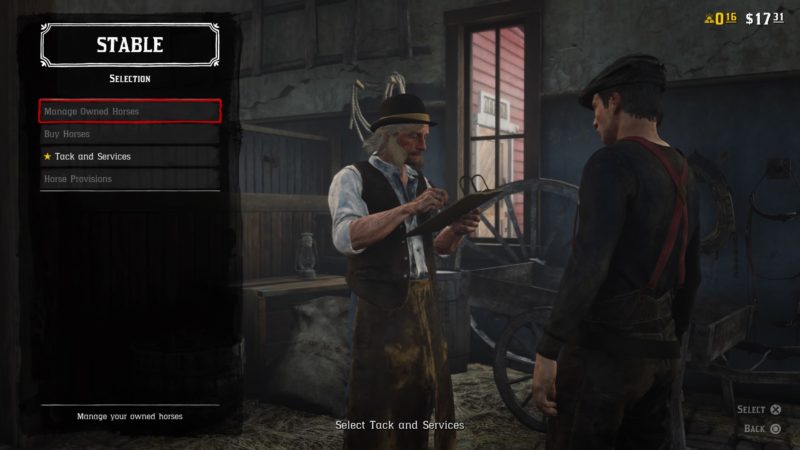 Get to your camp
Once you're done, you have to meet Mr. Cripps in your new camp just south of Blackwater.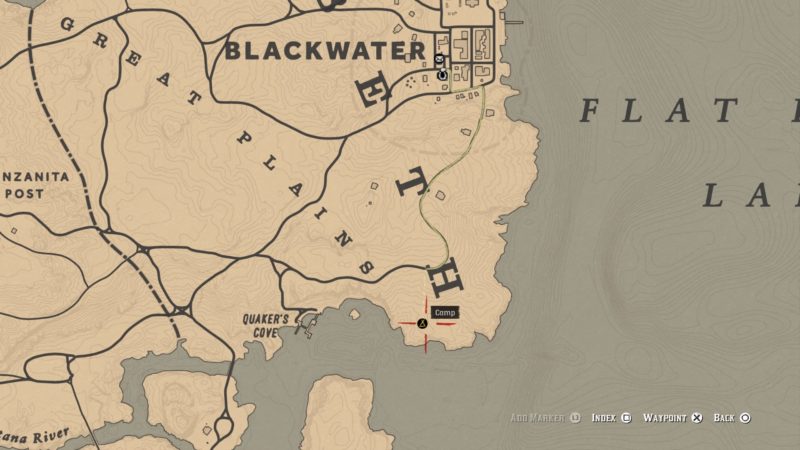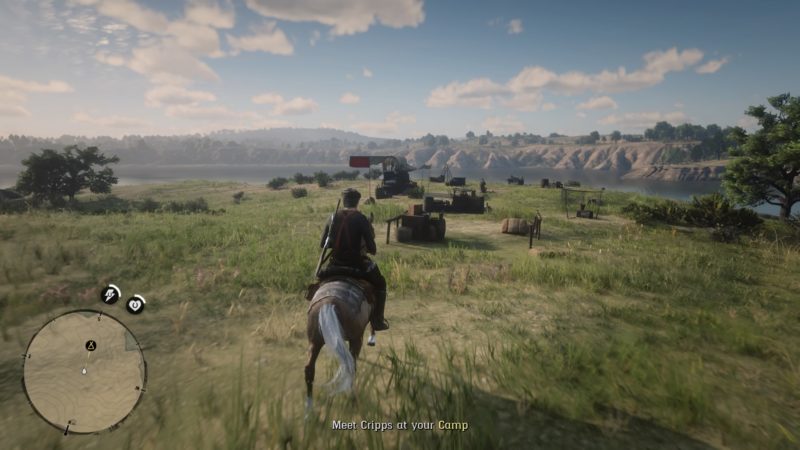 You can then check what can be built in camp. You will also get the trophy Breakout.
This camp is not permanently located here. You can always open up a camp elsewhere but you need to pay.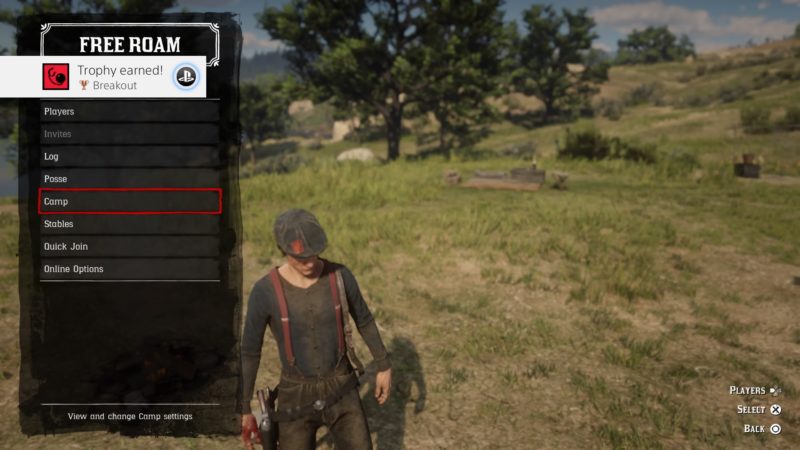 ---
Related articles:
Red Dead Redemption 2: Best Weapons
Red Dead Online: Where Your Morals Lead You
RDO: The Right Side Of The Tracks (Walkthrough)
Red Dead Online: If The Hat Fits (Mission Walkthrough)
Red Dead Online: Love And Honor (Mission Walkthrough)
RDR2: How To Find The KKK (Location)
Red Dead Redemption 2: How To Find The Strange Man's Cabin
Red Dead Redemption 2: UFO Locations (Mount Shann And Shack)