Dispatch Rider is one of the modes in the Showdown Series of Red Dead Online.
It's also one of the more entertaining brawls the online version of RDR2 has to offer so far.
Here's a brief article on what Dispatch Rider is all about.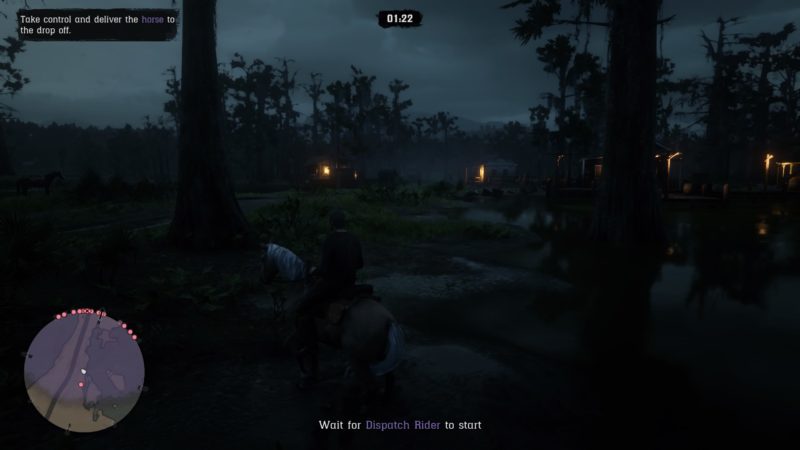 Before the round starts, you can actually meet the other players and kill them. It's like a waiting room somewhere in the swampy area of Lagras.
You can kill and get killed, and it probably doesn't affect the actual game.
Dispatch Rider gameplay
When the game starts, the timer counts down from 10 minutes. The main and only objective is to steal a particular horse and bring it to a destination.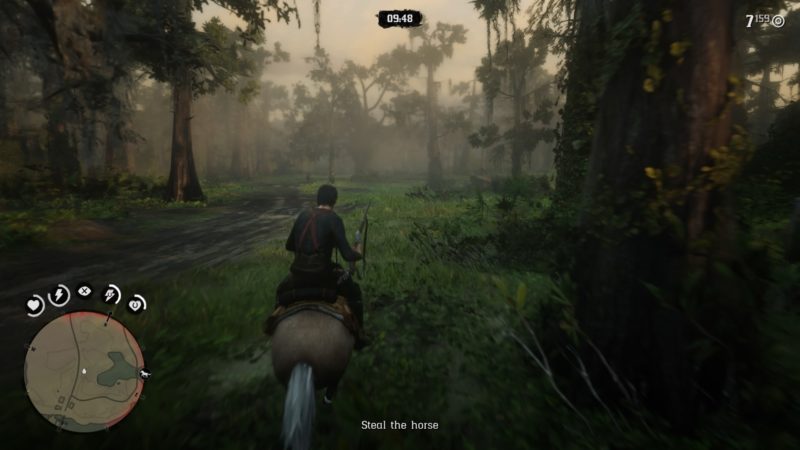 It sounds easy but it's the total opposite. Imagine having 16 players all after the same damn horse.
It's a bloodbath to say the least.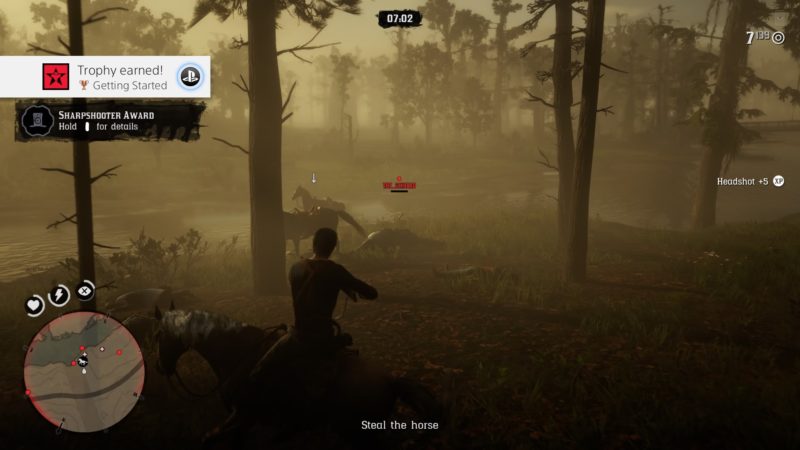 You can see everyone's location on the map and who actually has the horse.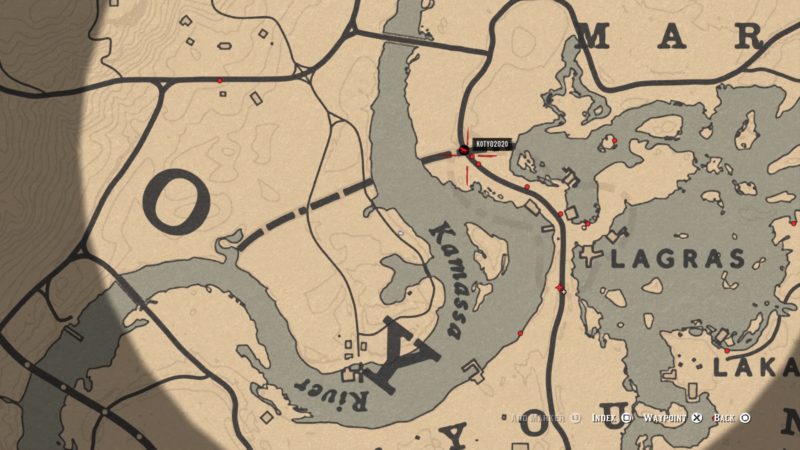 The horse has an arrow pointing down to it, as you can see in the screenshot below. In the radar, it also has its own symbol.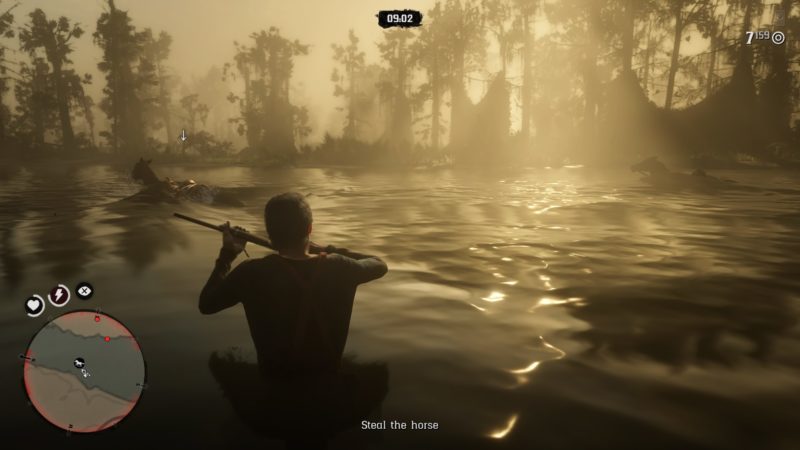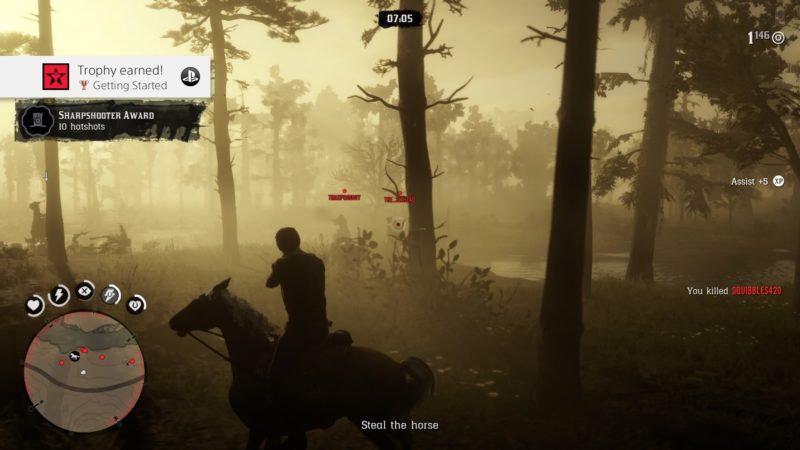 When you do get the horse, expect to be killed within a second or more. They will also tell you that "You have the horse".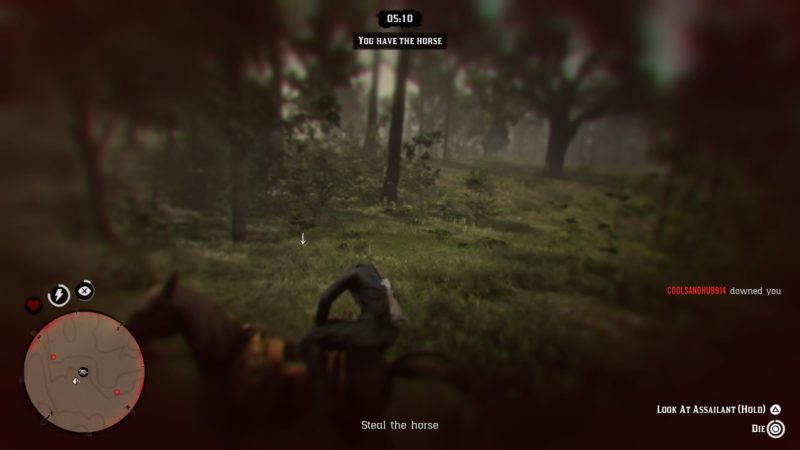 Most of the time, there'll be at least 5 players near the horse and all are killing each other. If you die, you can respawn immediately but from a distance.
In this particular match I was in, someone actually won by bringing the horse to the designated location before the time was up.
He did it with 28 seconds left.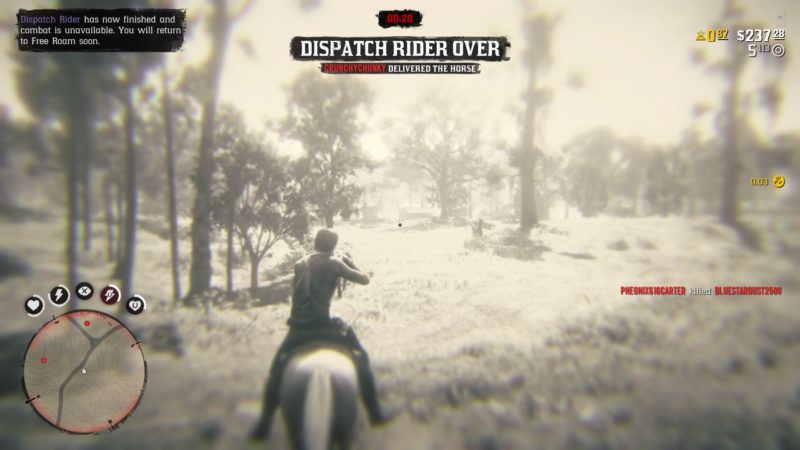 I only received like 0.03 gold from this match.
---
Related articles:
Red Dead Online: Hostile Territory (Showdown Series)
Name Your Weapon Guide – Red Dead Online
Red Dead Online: Most Wanted (Showdown Mode)
Red Dead Redemption 2: Where To Find The Zombie Teaser
How To Make Money In Red Dead Redemption Online
Red Dead Online: Kill Them, Each And Every One (Walkthrough)
Red Dead Online: Highly Illegal And Highly Moral (Walkthrough)