Idealism And Pragmatism For Beginners (part two) is a mission by the mayor of Saint Denis in Red Dead Redemption 2.
Your task is to help him "convince" someone to fund the construction of a library.
Here's a brief walkthrough of Idealism And Pragmatism For Beginners (part 2) in RDR 2.
Once you've done the first part, you should receive the second mission via a letter.
Retrieve and read the letter to unlock the second part.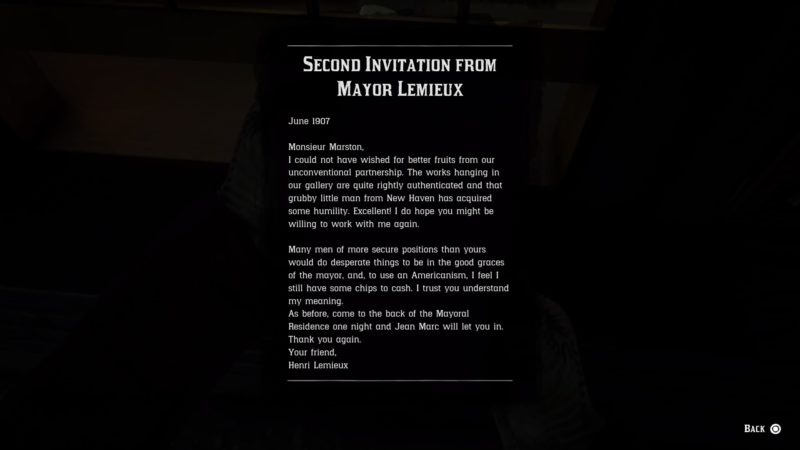 Find Henri Lemieux
To begin, find the mayor Lemieux at his mansion in Saint Denis. The exact location is shown in the map below.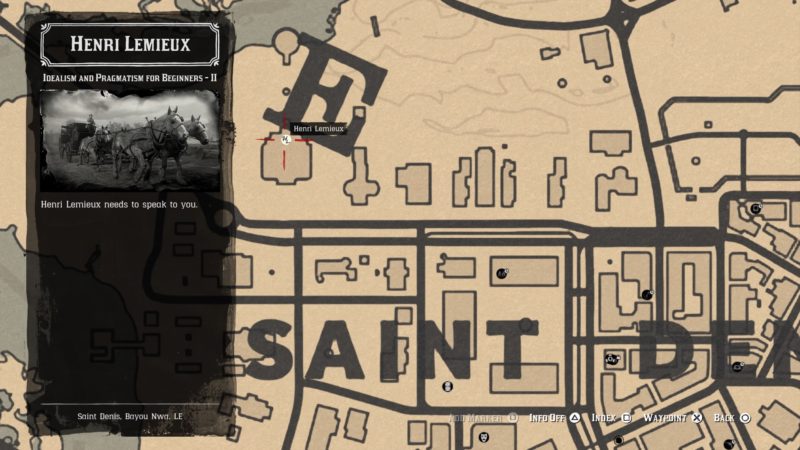 Get through the back of his house as the front is inaccessible. His missions are only available at night. If you go in the daytime, you will be reported for trespassing.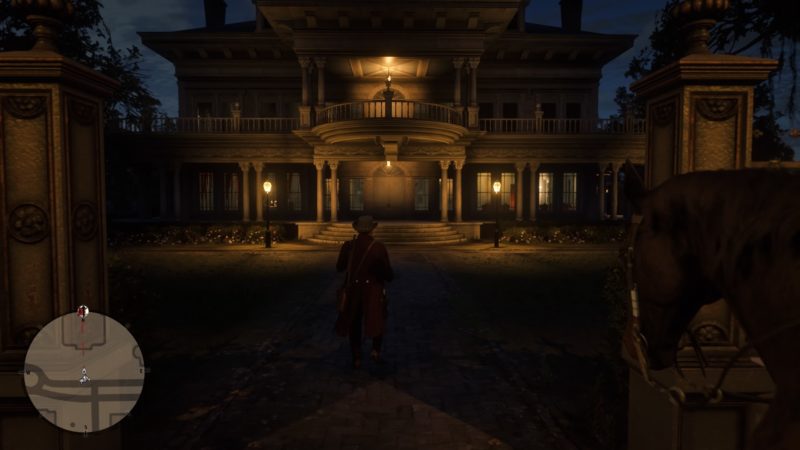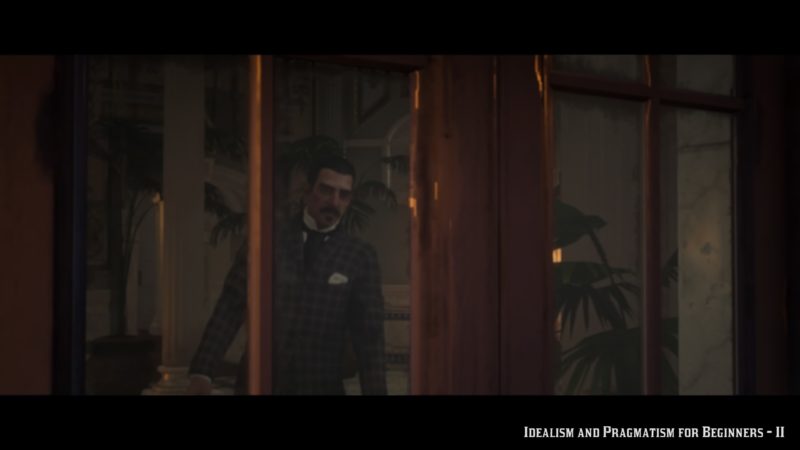 The mayor will ask you to compel a rich man to fund the construction of a library.
Find Hector Fellowes
The rich man, Hector, is leaving from town in a red wagon. His destination is the yellow spot in the map below.
Put your waypoint at the yellow marker. Follow the road and you will stumble upon his stagecoach on the way there.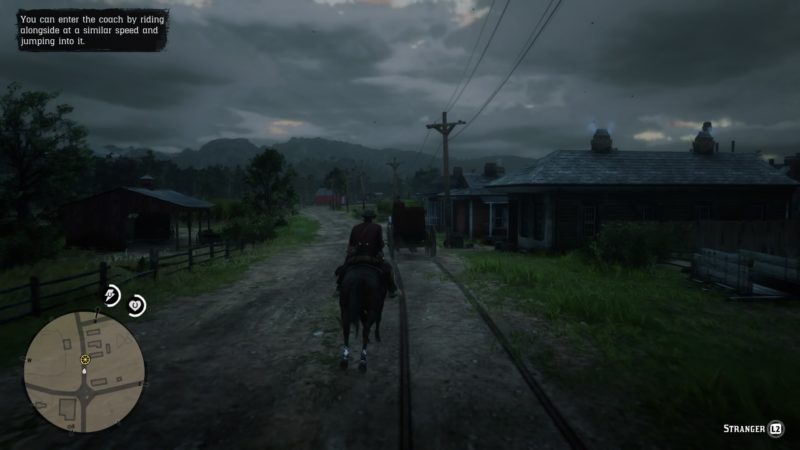 The stagecoach will then be marked on the radar / map.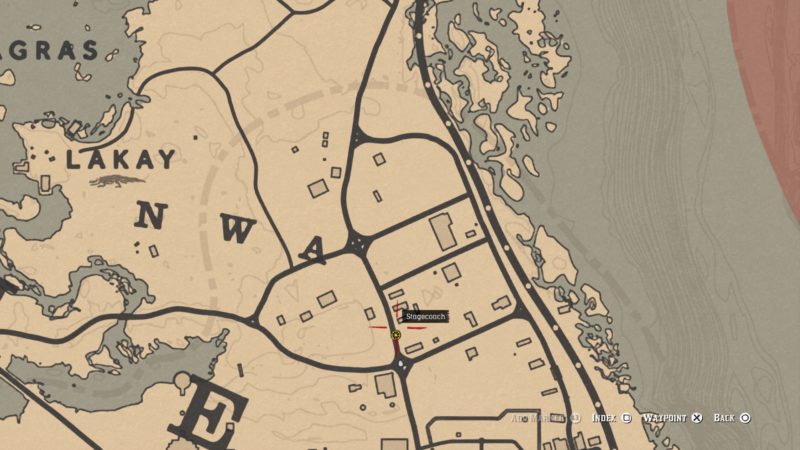 Get near the stagecoach and stop the driver. Although the game gave hints that you can jump on the stagecoach if you maintain the same speed as it, you don't have to.
Just callout the driver and stop your horse in front of it. Walk to the stagecoach and open the door.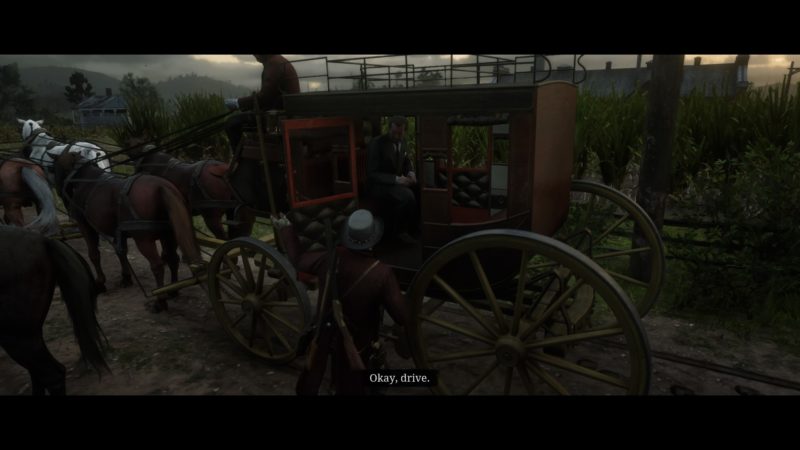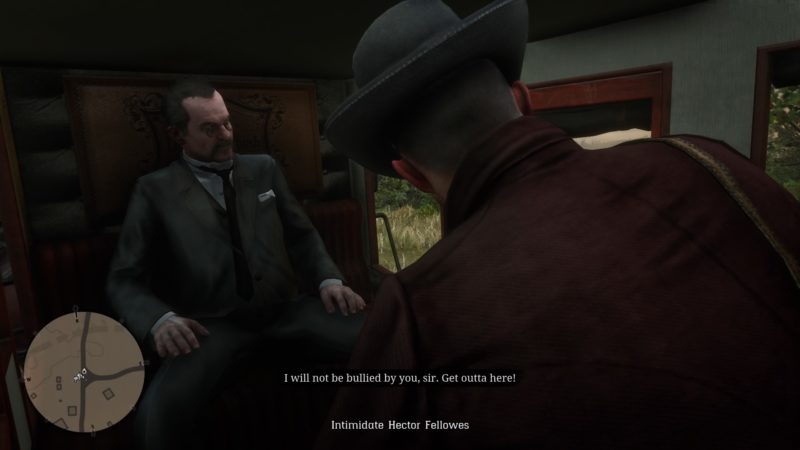 Once inside, intimidate Hector Fellowes until he agrees to fund the library. Press L2 and R2 to threaten him.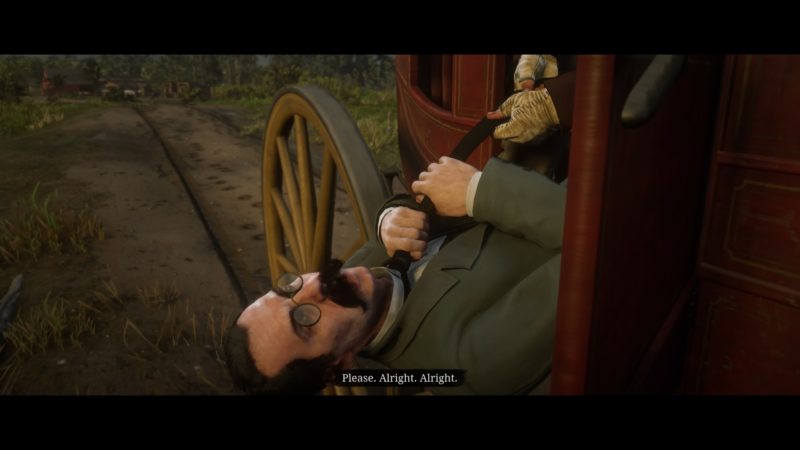 And that's it. The mission ends here.
---
Related articles:
Red Dead Redemption 2: A Fine Night For It (Walkthrough)
RDR 2: Idealism And Pragmatism For Beginners (Part Three)
Red Dead Redemption 2: How To Find The Vampire In Saint Denis
Red Dead Redemption 2: A Really Big Bastard (Walkthrough)
RDR2: Chapter 6 Last Mission (Walkthrough)
Red Dead Redemption 2: The Fine Art Of Conversation