Raptor Horns is a quest you will receive in Ratchet in World of Warcraft (WoW) Classic.
Your task is to collect five intact raptor horns from the Sunscale Scytheclaws in the Barrens.
Here's a walkthrough of Raptor Horns in Classic WoW.
To unlock the quest, talk to Mebok who is in Ratchet.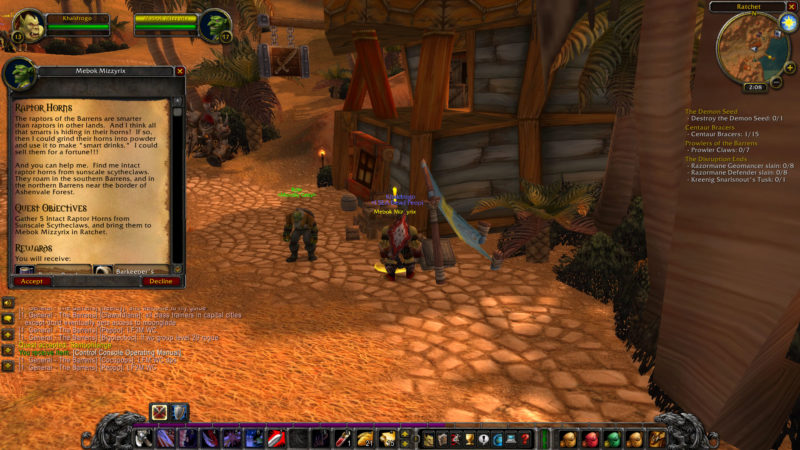 Where to find Sunscale Scytheclaws
There may be more than one place, but you can find these Scytheclaws south of the Crossroads.
The exact location is shown in the map below, marked by the player location.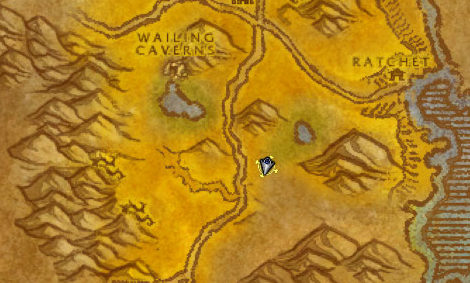 There, you'll find a couple of Scytheclaws mainly ranging from level 16 to 18.
It is also the location of their nests which is related to another quest.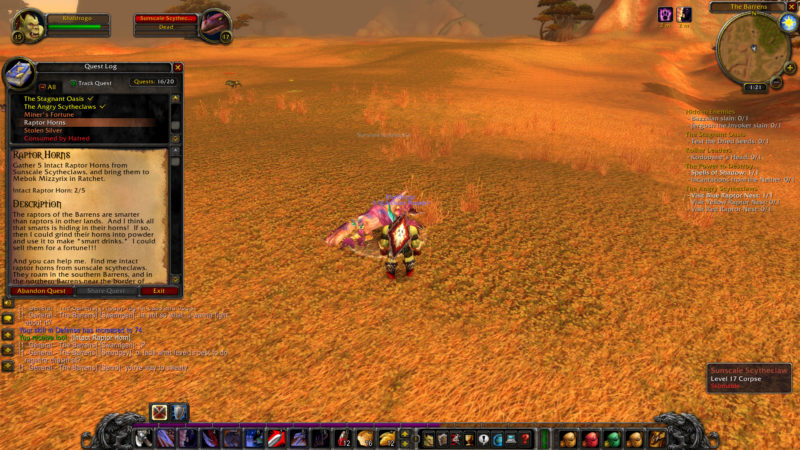 Slay the raptors until you get 5 intact raptor horns and bring them to Mebok.
You will get some items as reward.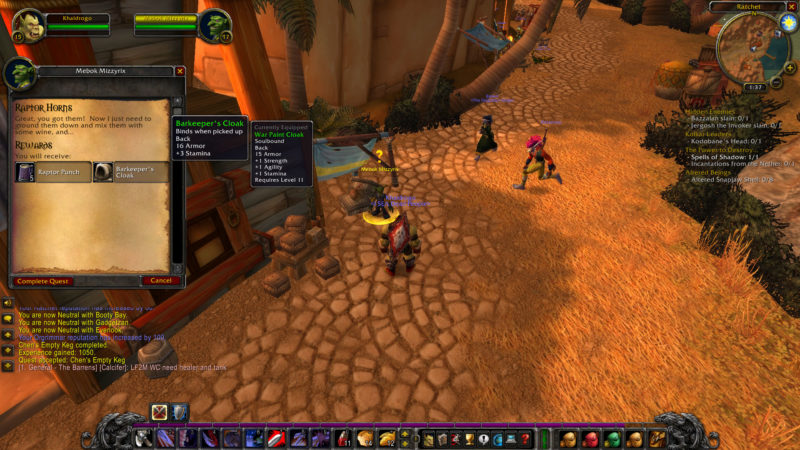 ---
Related articles:
Chen's Empty Keg: WoW Classic Guide And Wiki
The Angry Scytheclaws: WoW Classic Guide And Wiki
The Stagnant Oasis Quest: WoW Classic Guide And Wiki
Echeyakee: WoW Classic Walkthrough And Guide
The Demon Seed (Dreadmist Peak Location): WoW Classic Guide
How To Equip A Ranged Weapon For A Melee Class – WoW Classic