Racha Cafe is a relatively new Thai-styled cafe in Malacca. It is located at Kota Laksamana Jaya, just beside Kuay Tiaw Zabb.
This cafe has regular Thai food as well but I prefer their Thai desserts.
Edit: This cafe may have closed for now.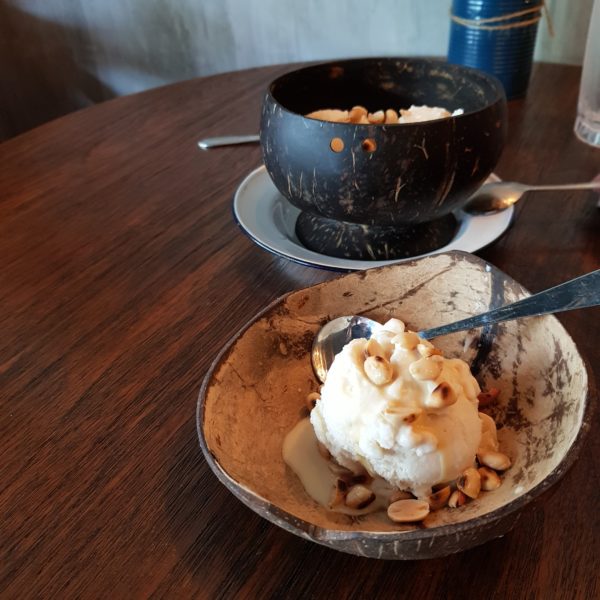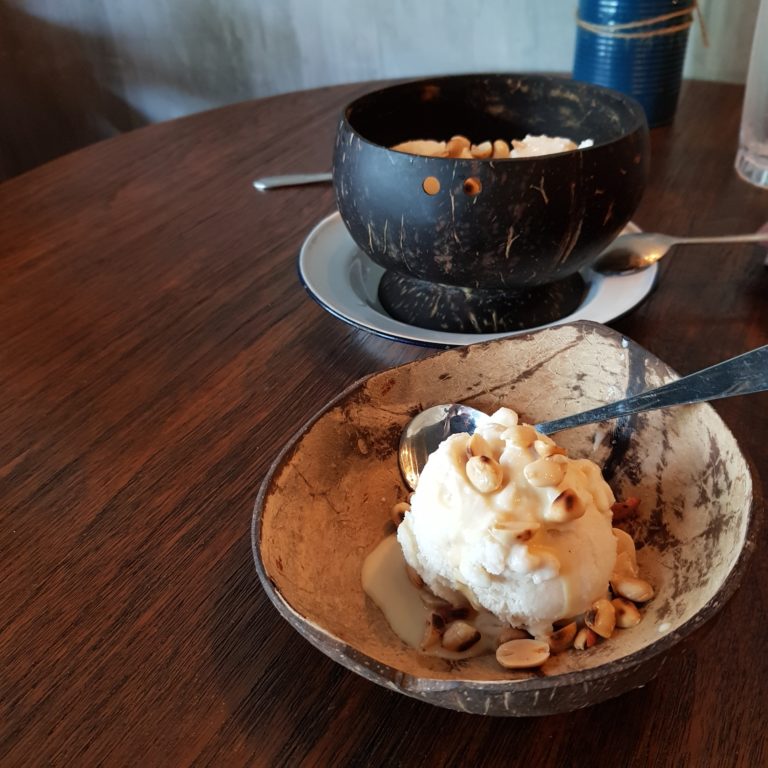 They have coconut ice cream as well, like those you can get in Bangkok or Thailand in general.
I had one at Terminal 21 Bangkok recently and it was really cheap. The coconut ice cream here is also pretty good.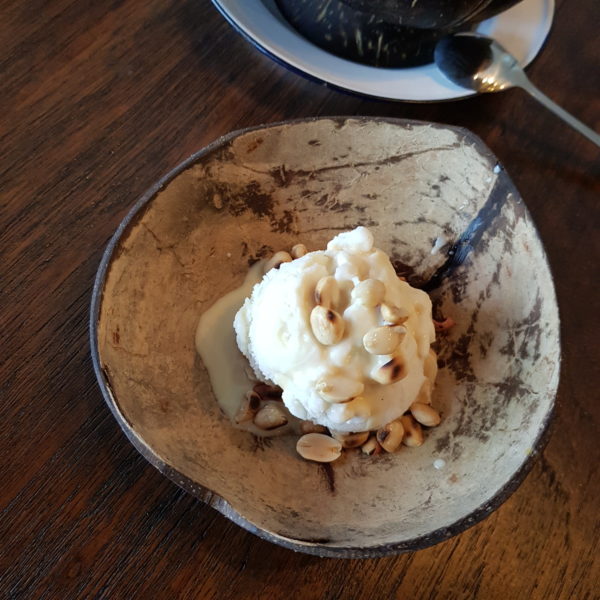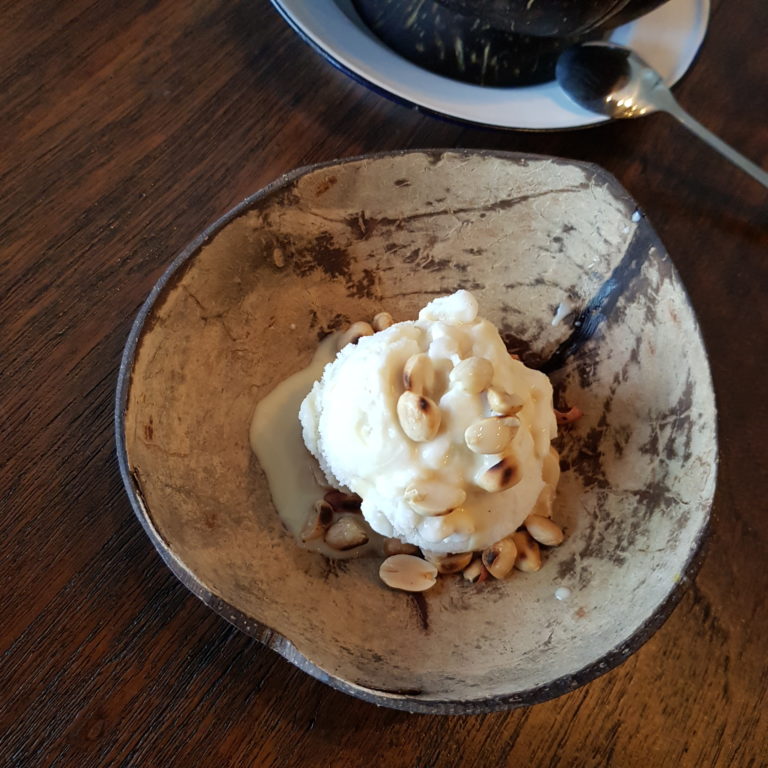 There are a lot of peanuts on the ice cream which gives a crunchy texture to it.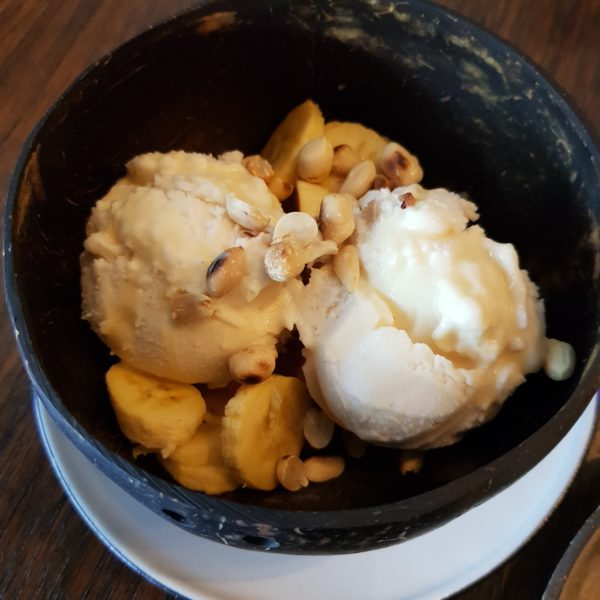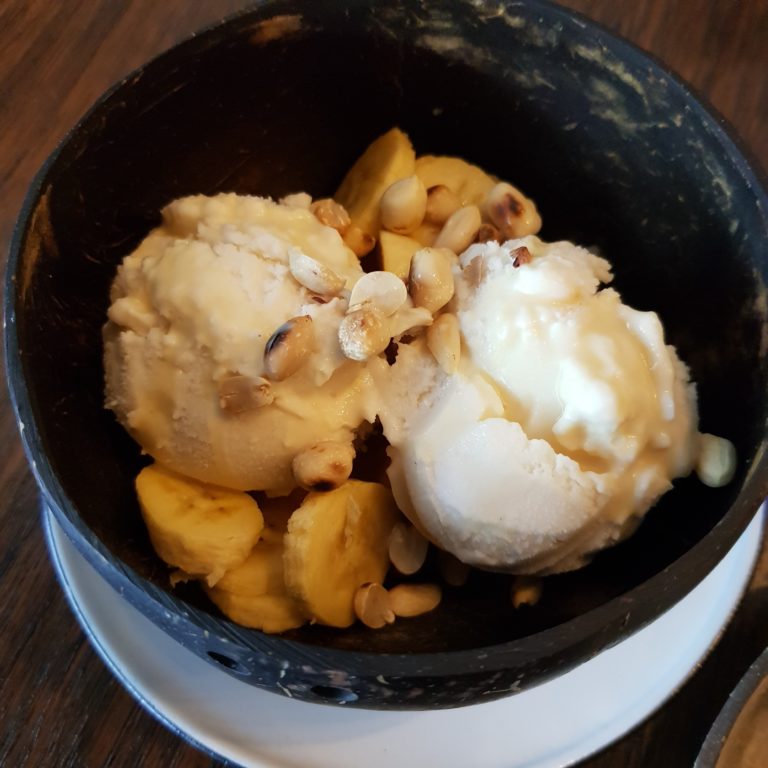 In the menu, you can choose the toppings you want for the ice cream and how much they are.
In this double scoop coconut ice cream, I added some bananas and nuts.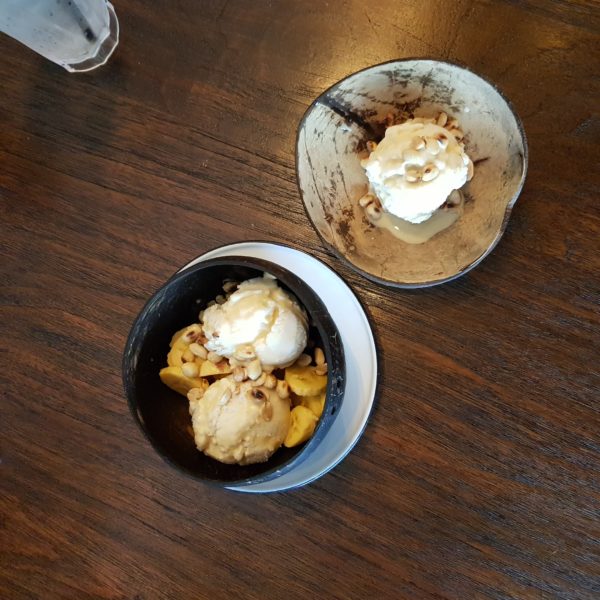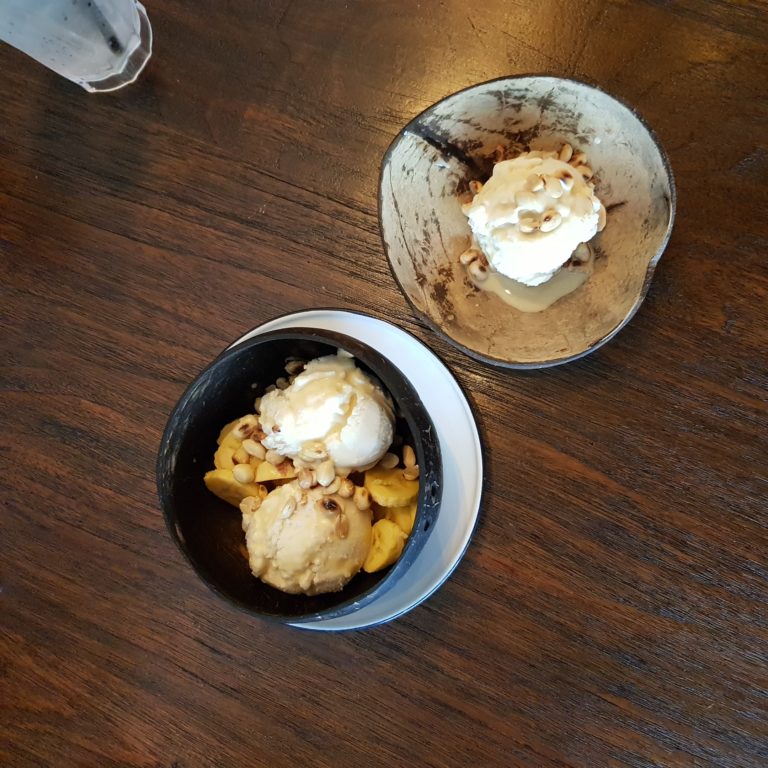 It's definitely a good choice for a hot day, especially in Malacca.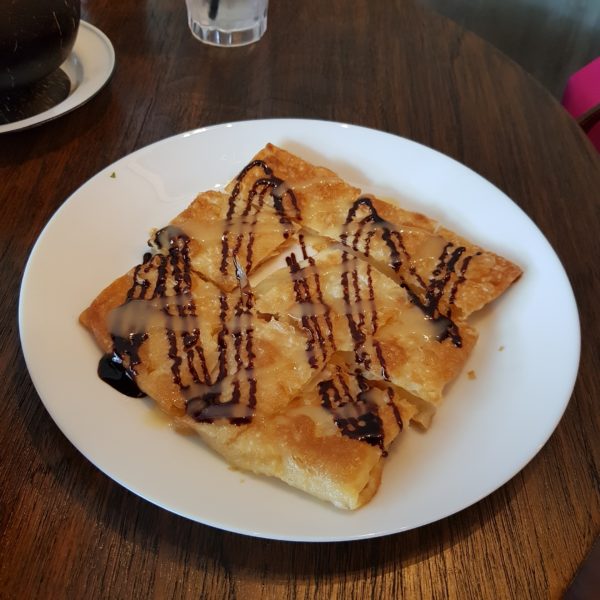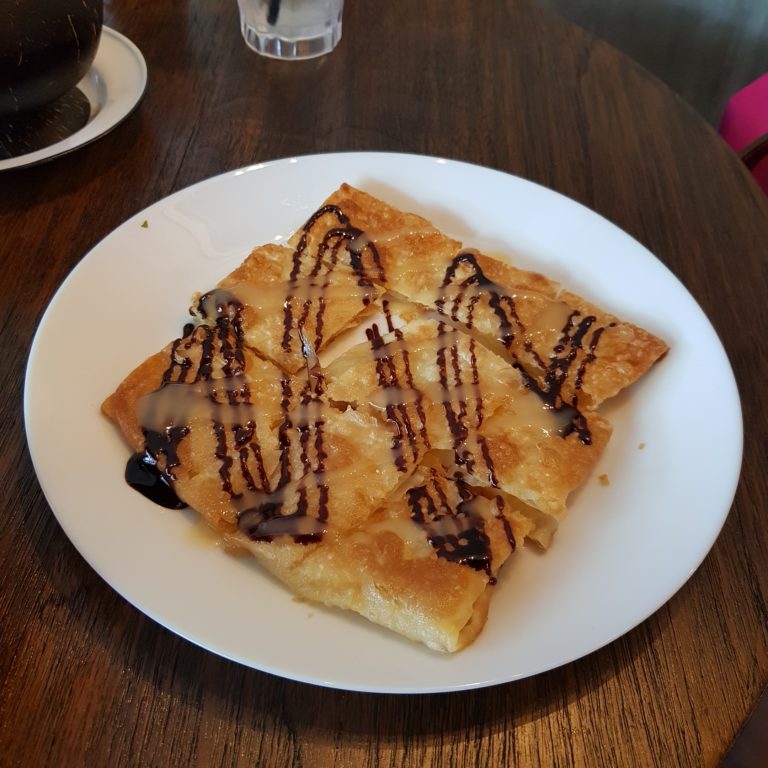 Their main attraction, in my opinion, is their savory roti and their dessert roti.
Roti is like roti canai that you find in Thailand.
This roti with condensed milk and chocolate sauce is really crispy and delicious. I had similar roti with condensed milk before in Siam Paragon Bangkok, but I don't think it's there anymore.
Anyways, you can get these in night markets in Bangkok. Otherwise, you can just patronize this Racha cafe in Malacca for their roti.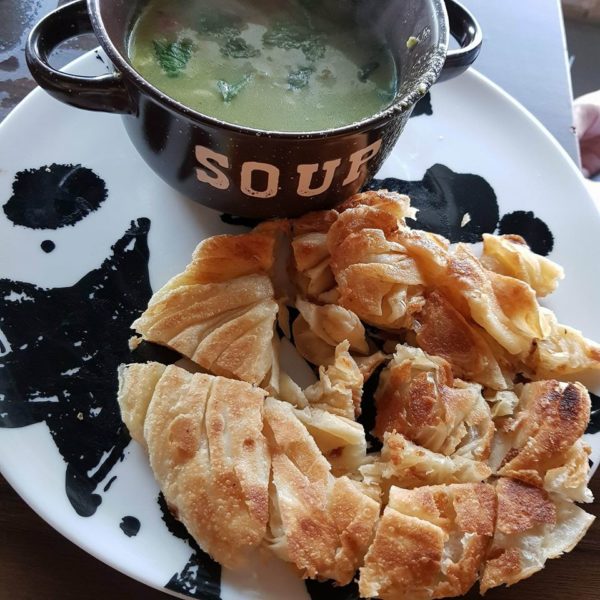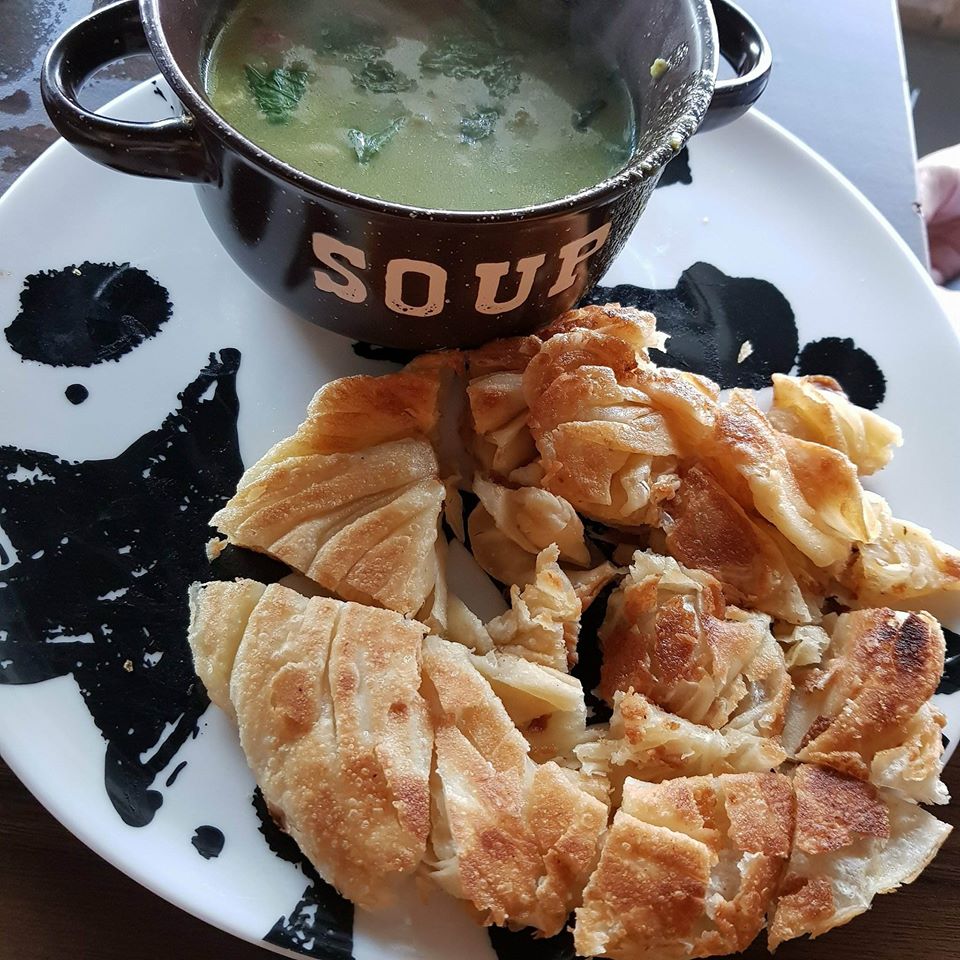 They have a huge variety of roti dishes that I couldn't really pick one that I liked most.
I went with the green curry and roti combination which was a killer!
The roti is really crispy and the green curry goes well with it. I had something similar at Kalpapruek Central World before.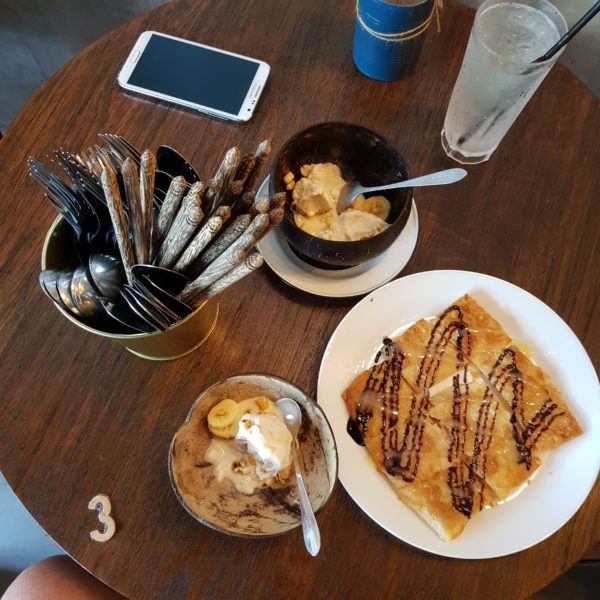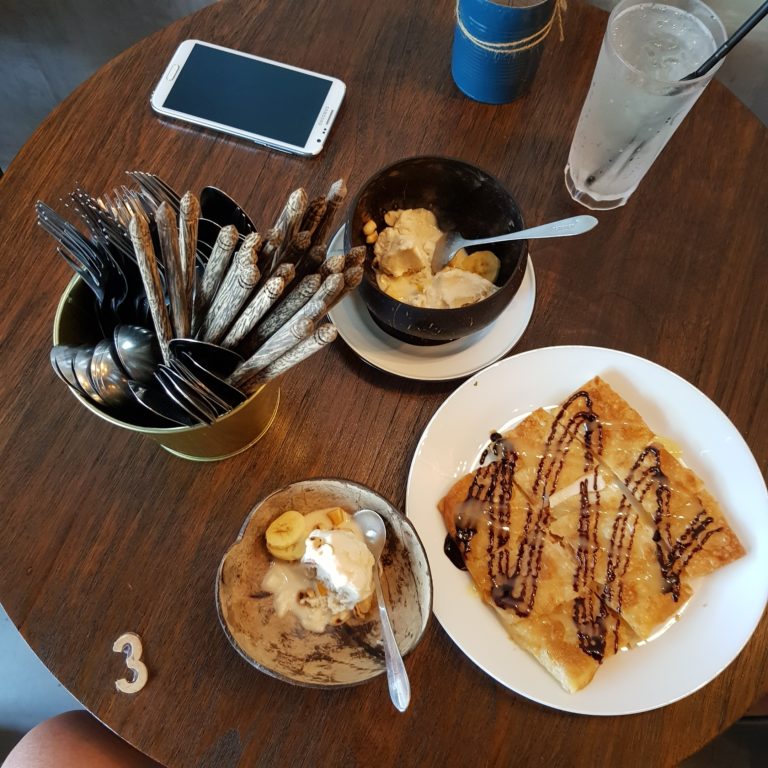 Overall, the food at Racha cafe (Malacca) is pretty awesome especially if you love good roti.
As a roti lover, I definitely recommend this, especially since it's hard to find such food in Melaka.
The roti with condensed milk and the one with green curry are both great choices.
Location: Jalan KLJ 1, Taman Kota Laksamana Jaya, 75250 Malacca
---
Related articles:
Geographer Cafe Malacca (Review) – Landmark Cafe In Jonker Street
Top 5 Shopping Malls In Malacca For Tourists
Grand Harbour Restaurant – Dim Sum At Fahrenheit 88, Kuala Lumpur