Prowlers of the Barrens is a quest by Sergra Darkthorn in the Crossroads in World of Warcraft (WoW) Classic.
Your task is to hunt for seven prowler claws from the Savannah Prowlers.
Here's a walkthrough of Prowlers of the Barrens in Classic WoW.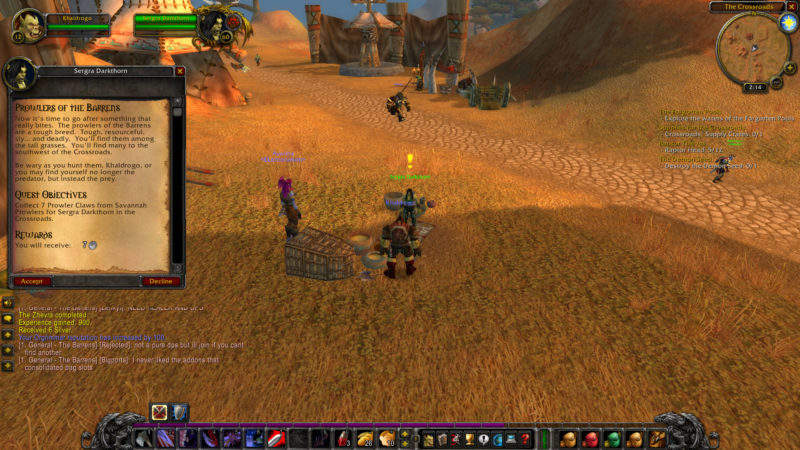 To unlock the quest, talk to Sergra Darkthorn.
Where to find Savannah Prowlers
You find these prowlers southwest from the Crossroads. They're near the Wailing Caverns.
The exact location is shown in the map below, marked by the player location.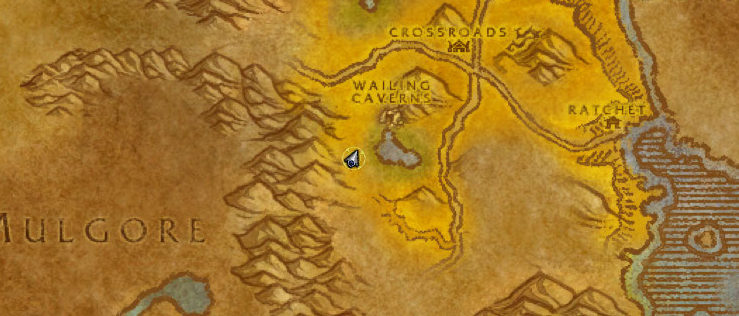 Look for the huge bushes / tall grass. You will typically find at least 4 or 5 of these Savannah Prowlers around it or hiding inside the grass.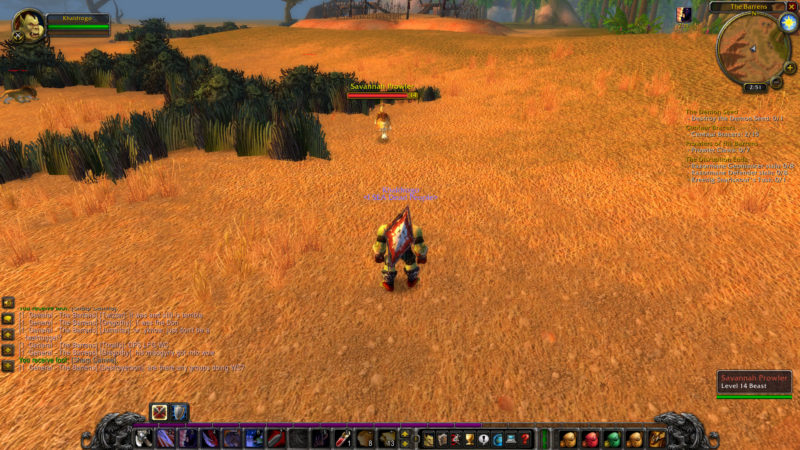 Get 7 of the prowler claws and get back to Sergra Darkthorn. You will earn 7 silver as reward.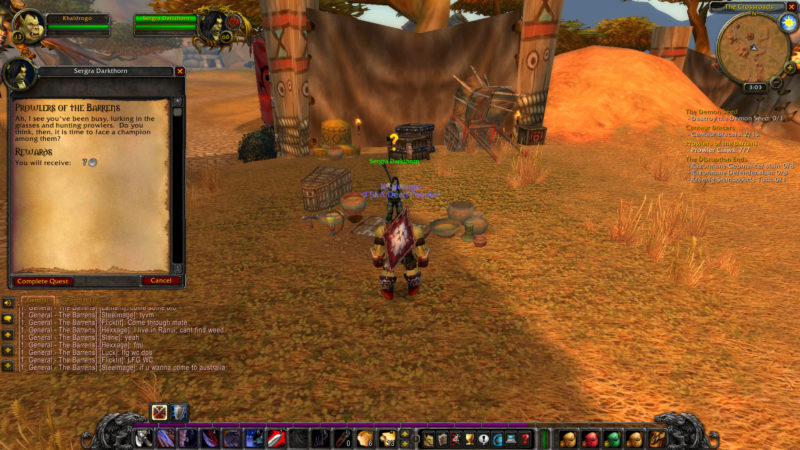 ---
Related articles:
Centaur Bracers: WoW Classic Walkthrough And Guide
Slaying The Beast: WoW Classic Guide And Walkthrough
How To Find The Fungal Spores: WoW Classic Guide
The Forgotten Pools: WoW Classic Guide And Walkthrough
Supplies For The Crossroads: WoW Classic Guide And Wiki
Forged Steel: WoW Classic Guide And Walkthrough