Proof of Wife is a side mission you will get in Borderlands 3 in Lectra City.
Your task is to help a woman (Naoko) escape from a hideout by rescuing another lunatic (Bloodshine).
Here's a walkthrough of Proof of Wife in Borderlands 3.
To unlock the mission, interact with the poster in Lectra City.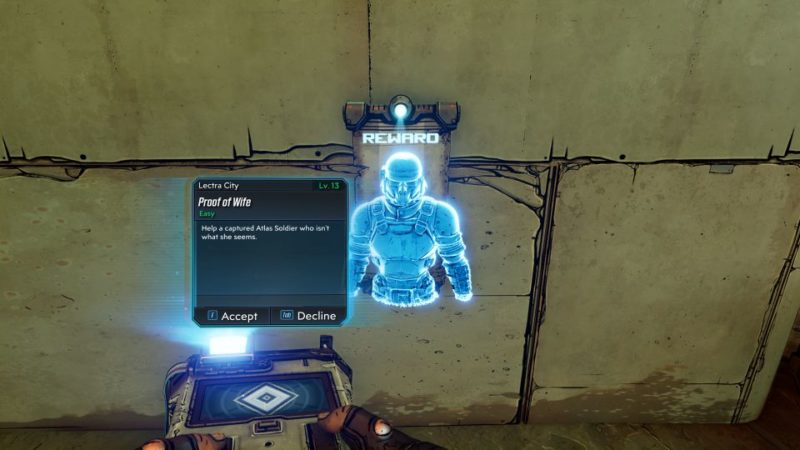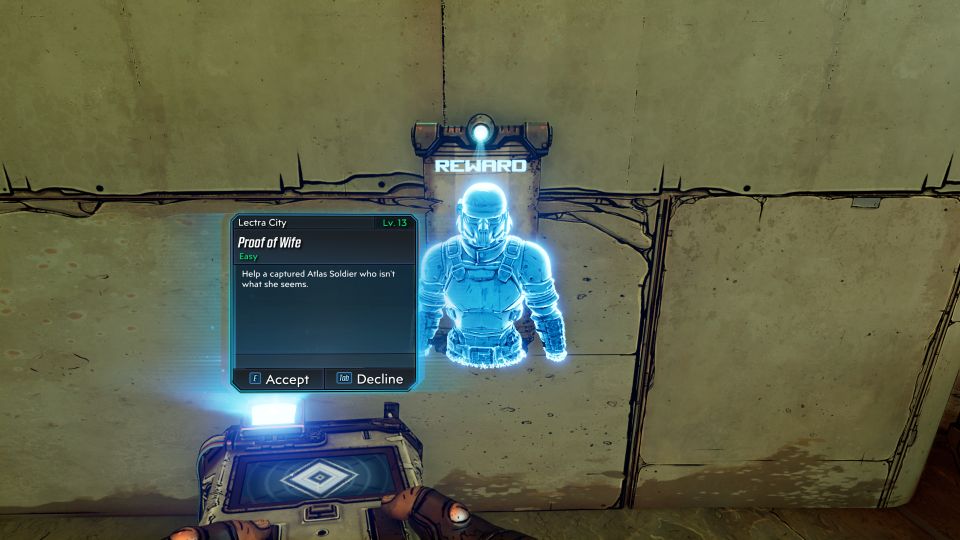 Go to hideout
Your first objective is to get to the hideout.
To access the hideout, you need to first find a way to the underground area.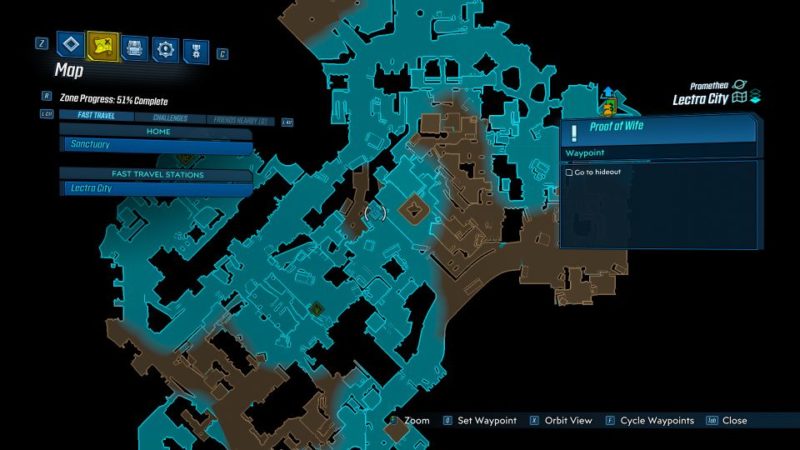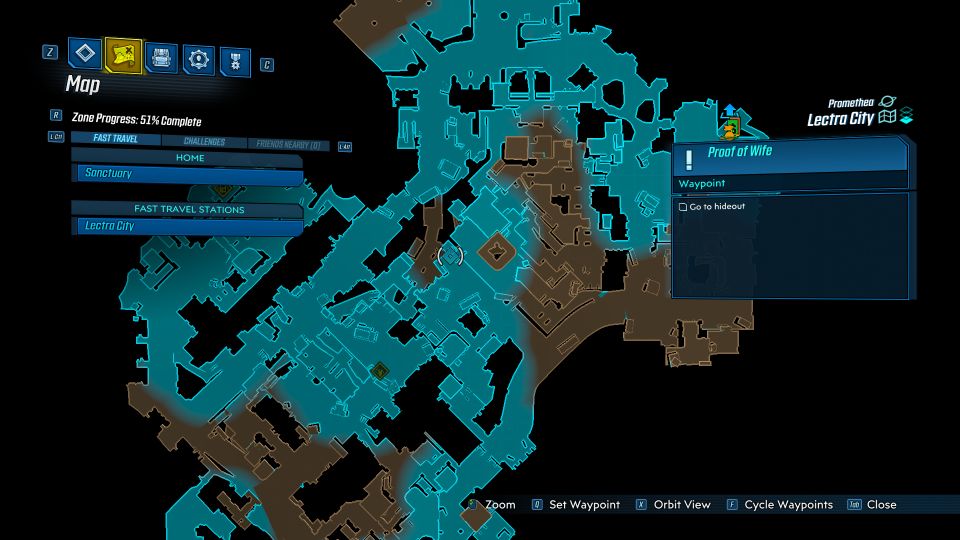 There should be multiple locations on the map where you can go underground.
One example is as shown below, marked by the player location.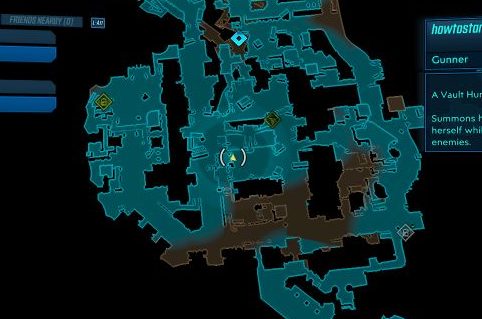 You will see stairs going downwards. There are plenty of hostiles waiting though.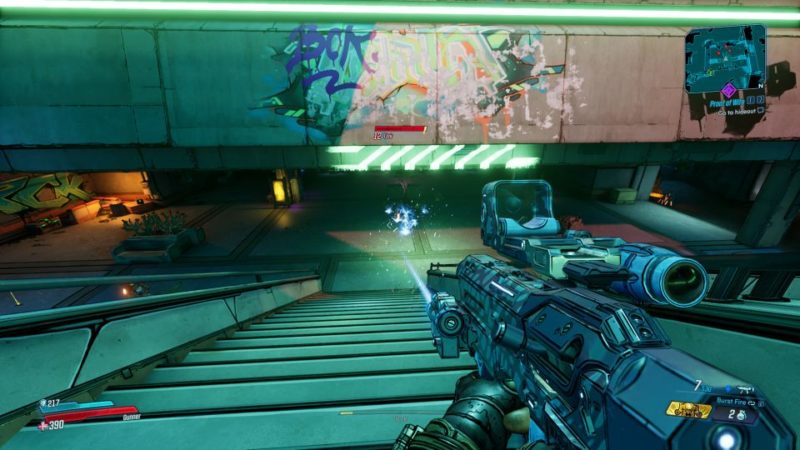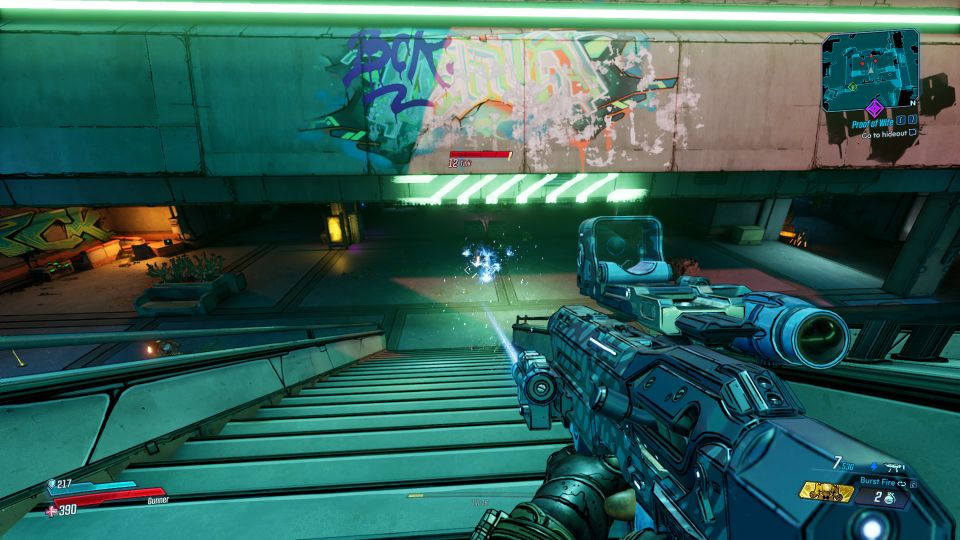 Go all the way until you reach the hideout. You will see bots in front.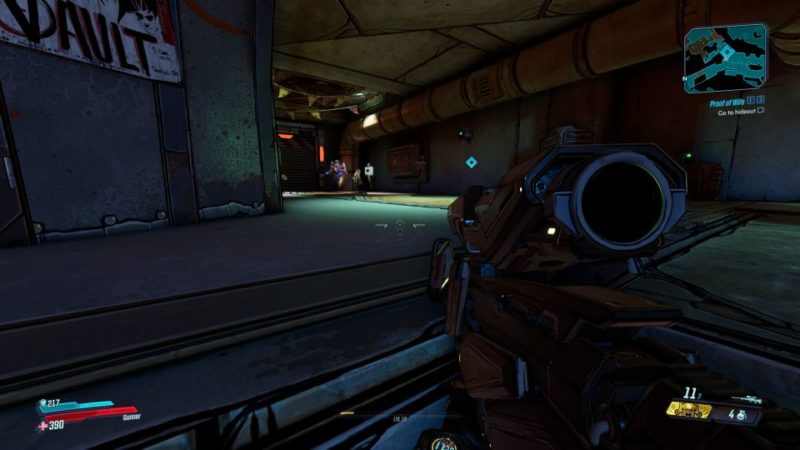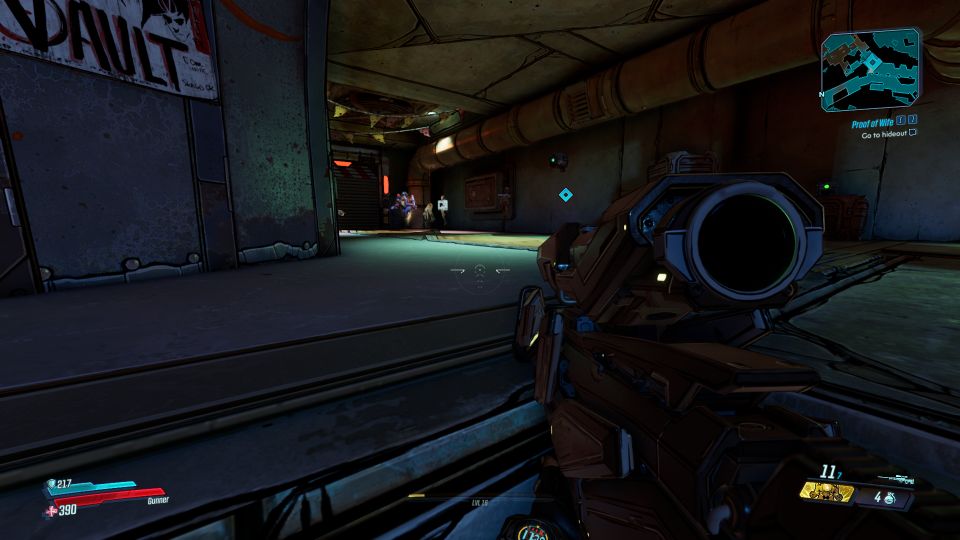 Kill cop bots
Eliminate all of the cop bots.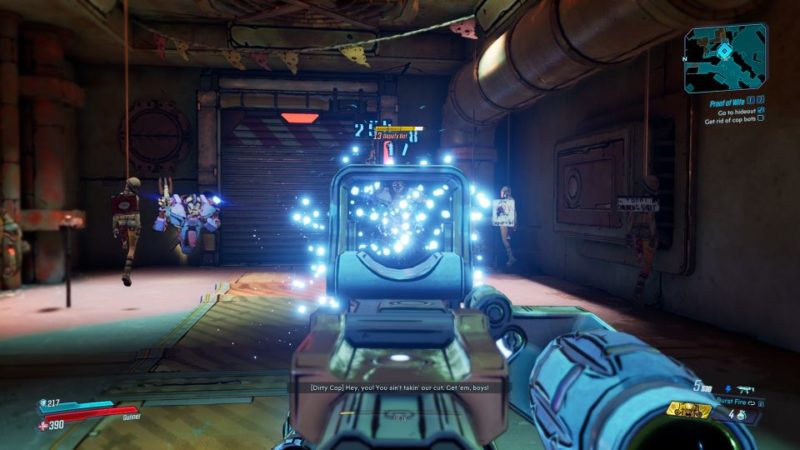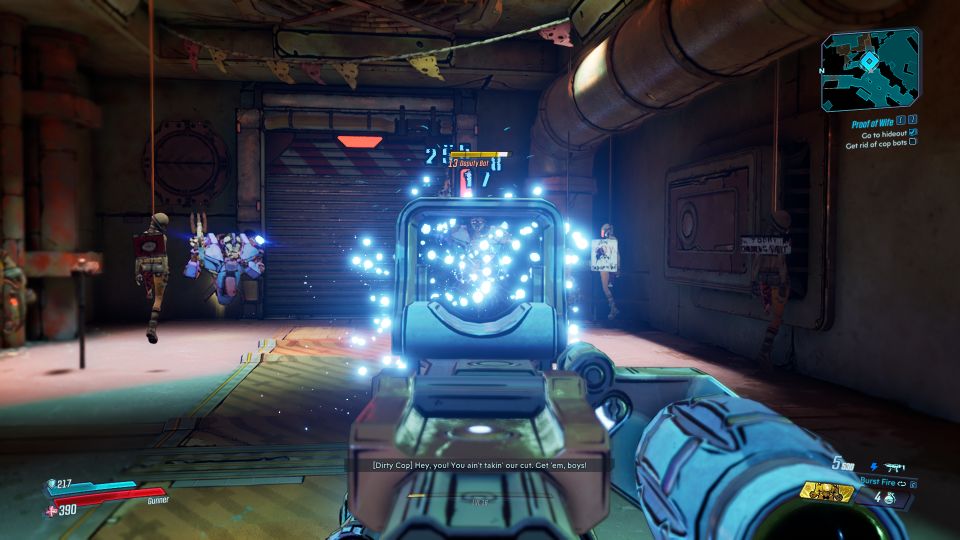 Ring buzzer
Next, ring the buzzer to speak with the lunatic called Tumorhead.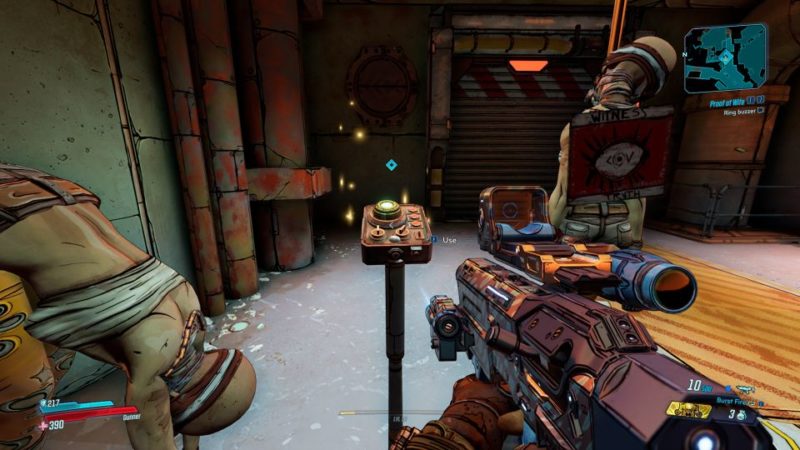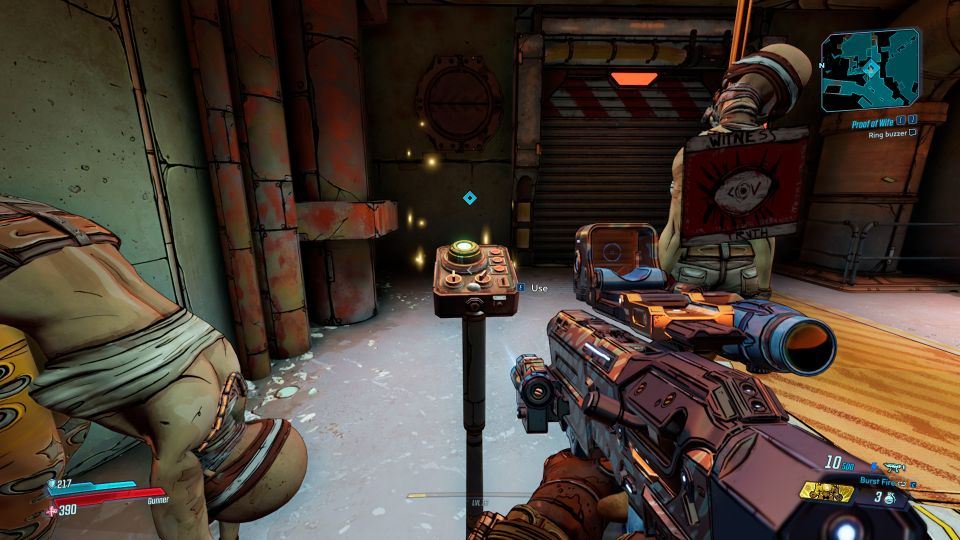 Head to Police HQ
You will be asked to save his lover from the police HQ. The location is shown in the map below.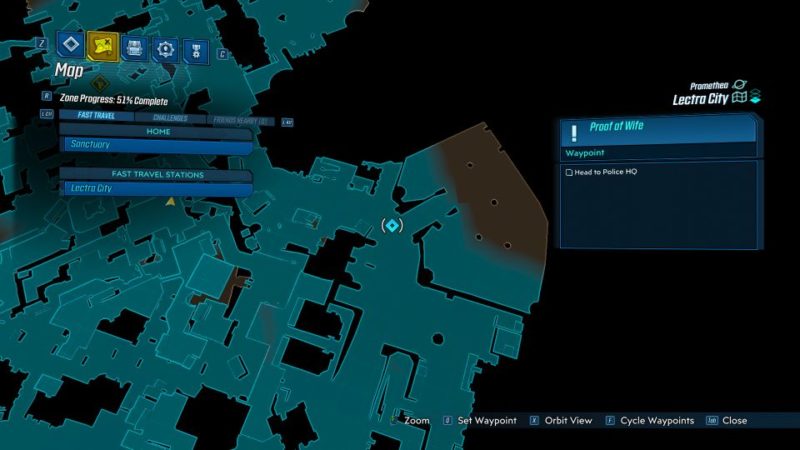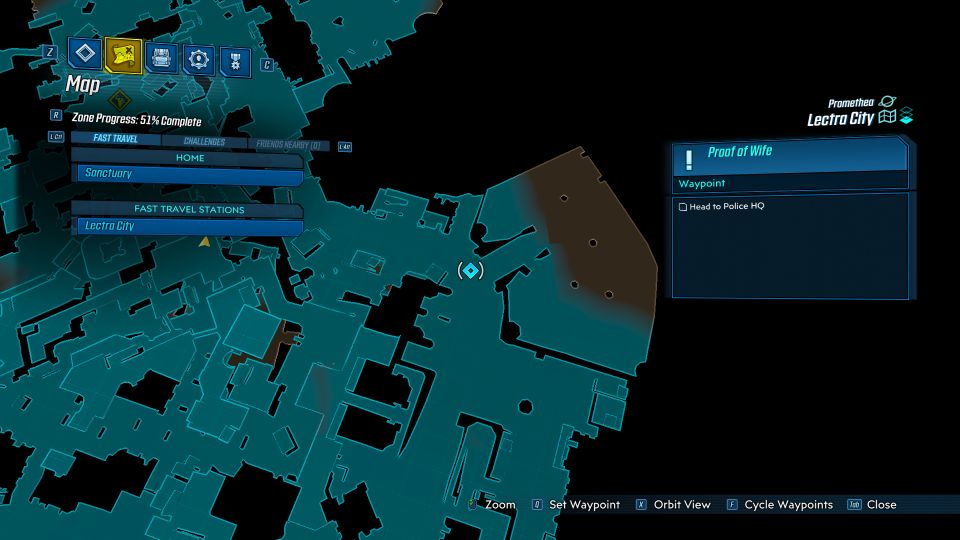 As you get there, you'll find more enemies on the streets.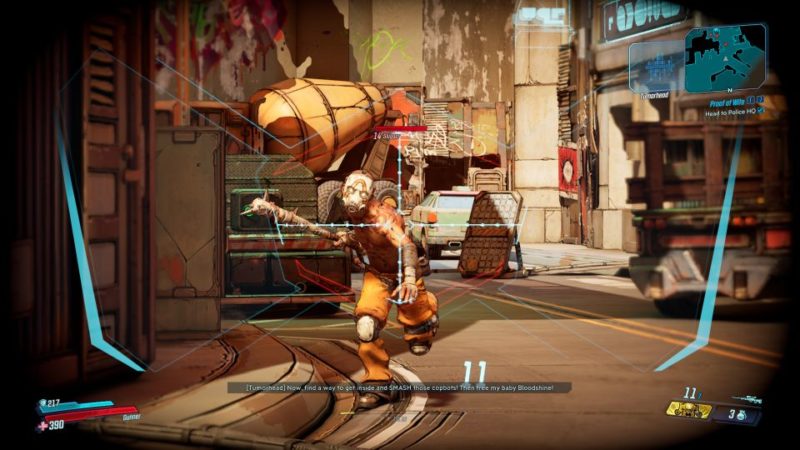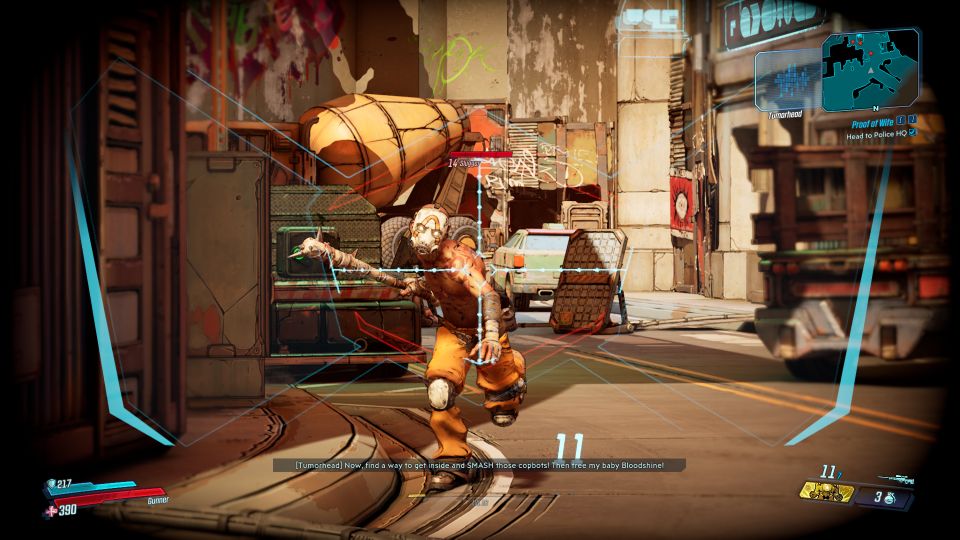 Open the HQ door by pressing on the buzzer.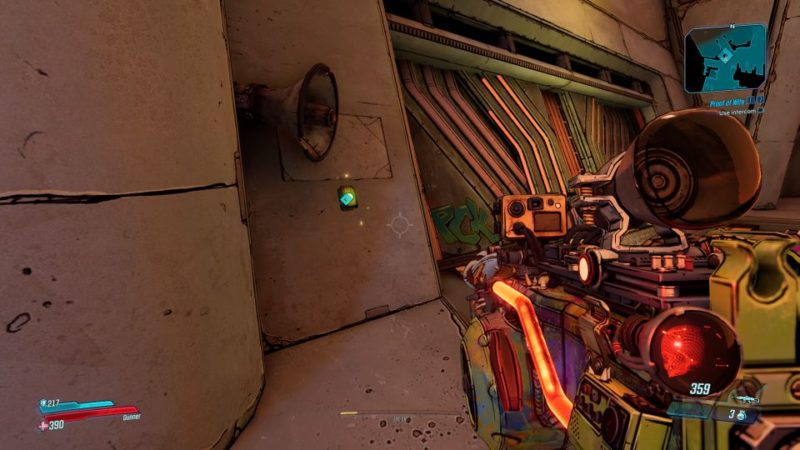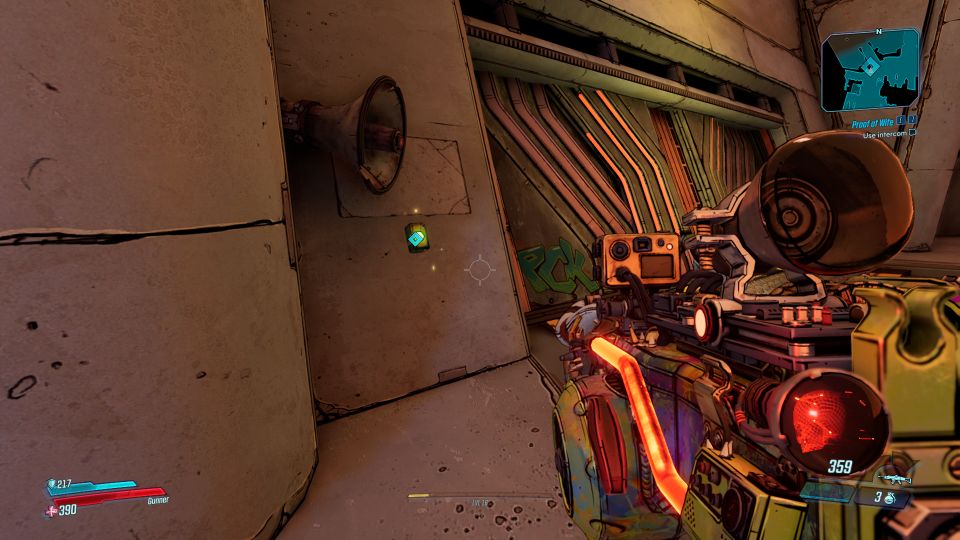 Destroy cop bots
After the door opens, kill all of the cop bots.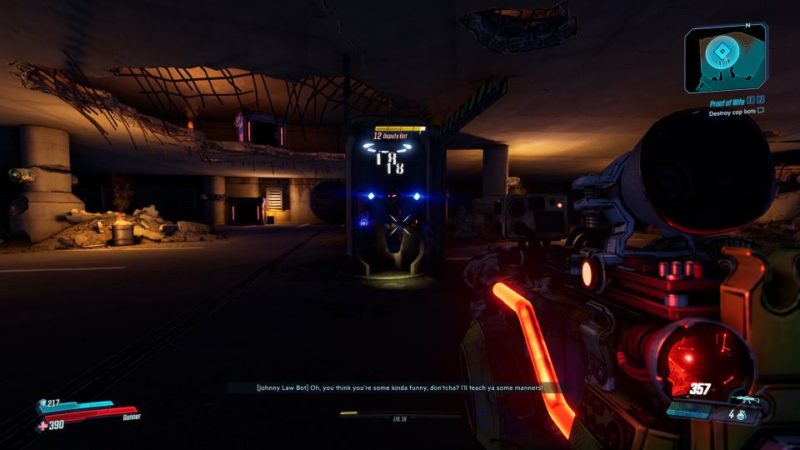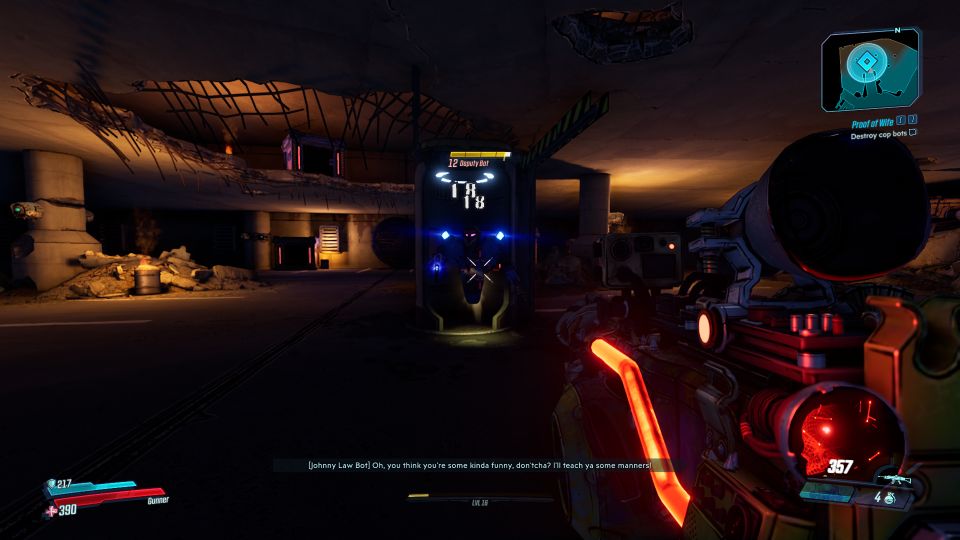 Free Bloodshine
Get to the prison cell holding Bloodshine, the lunatic's lover.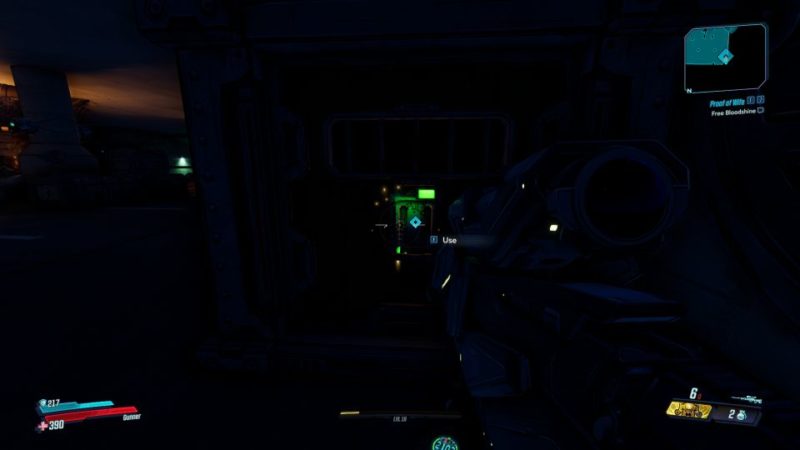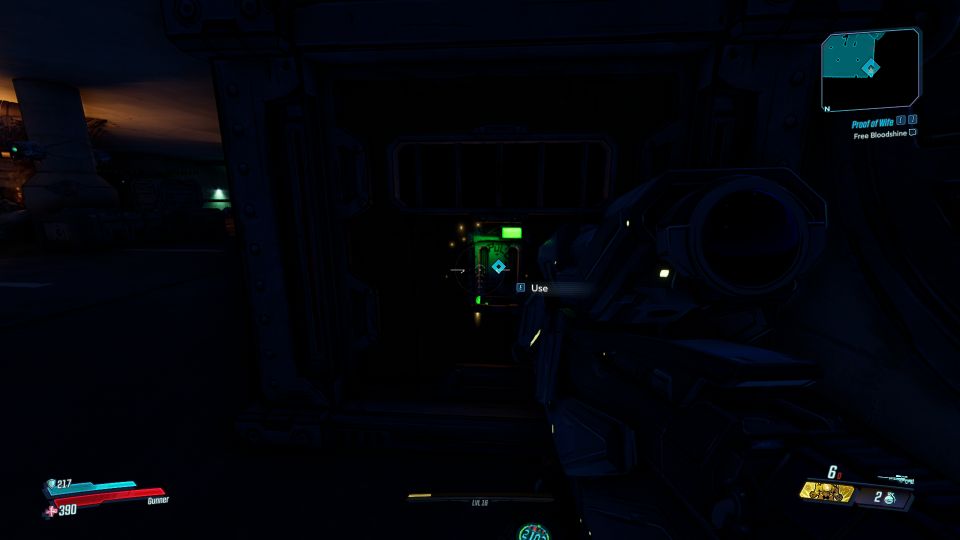 Kill Bloodshine
When she comes out, she'll try to kill you. Eliminate her.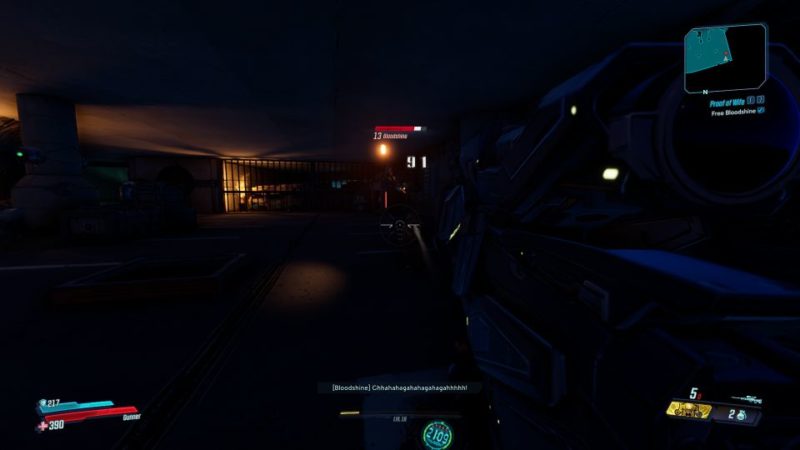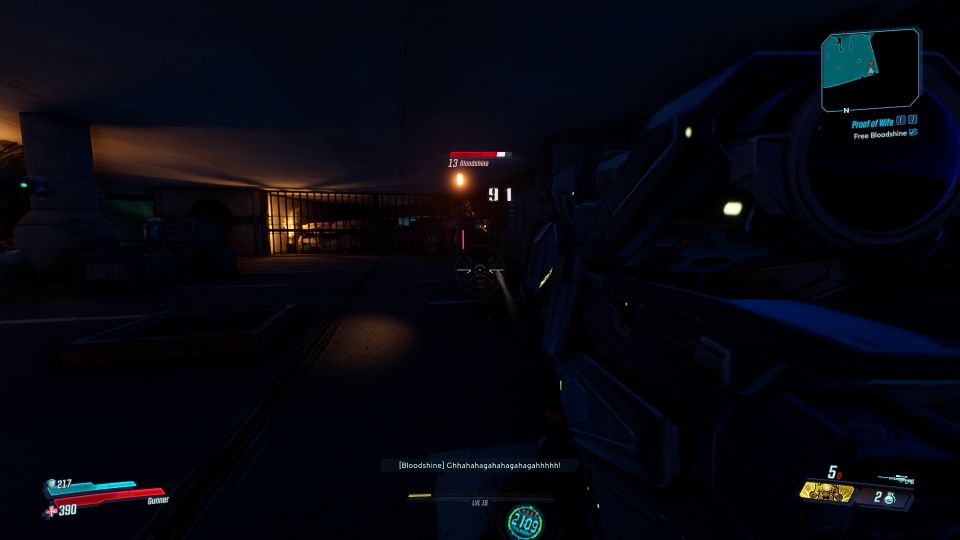 Collect her mask
After killing her, grab her mask.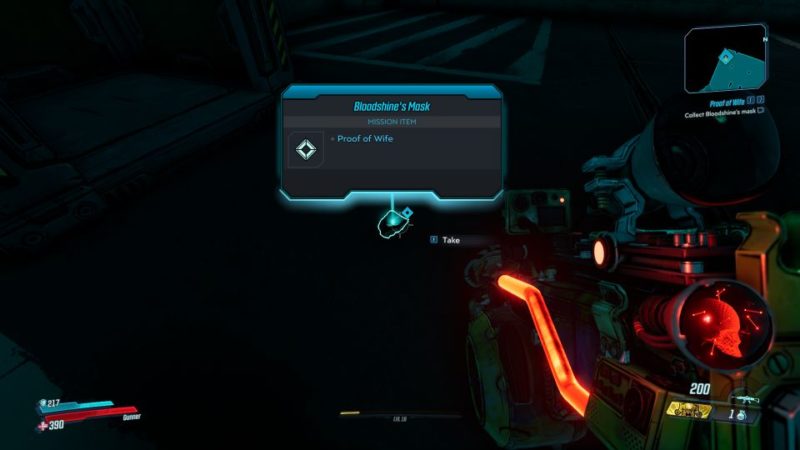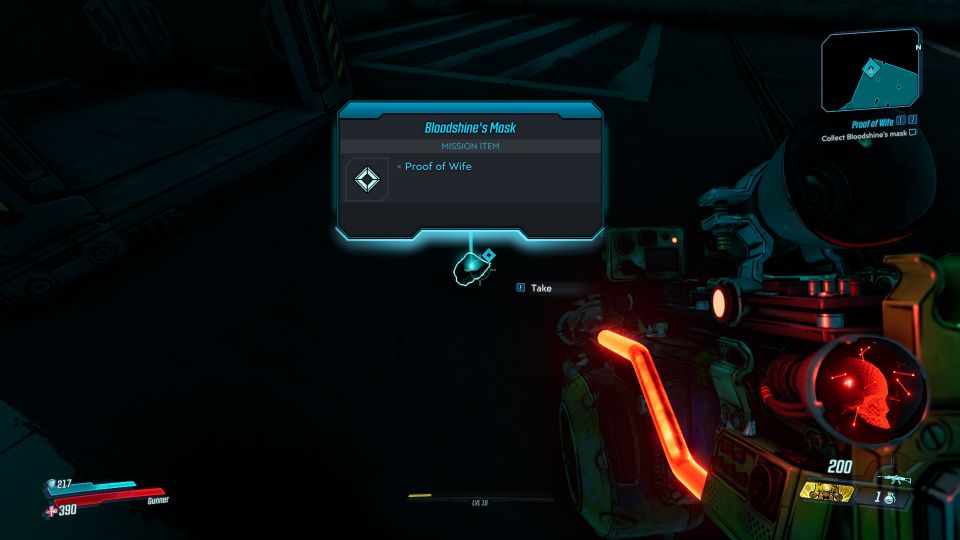 Place Bloodshine's mask
Next, go back to the hideout where Tumorhead is.
Place her mask on a dead corpse.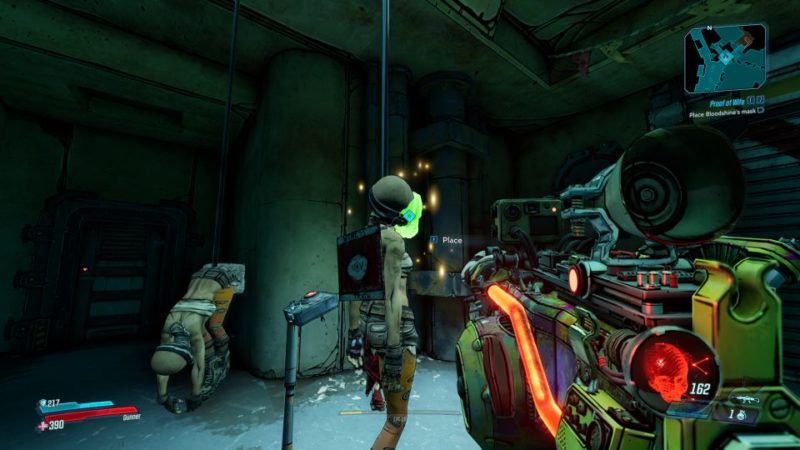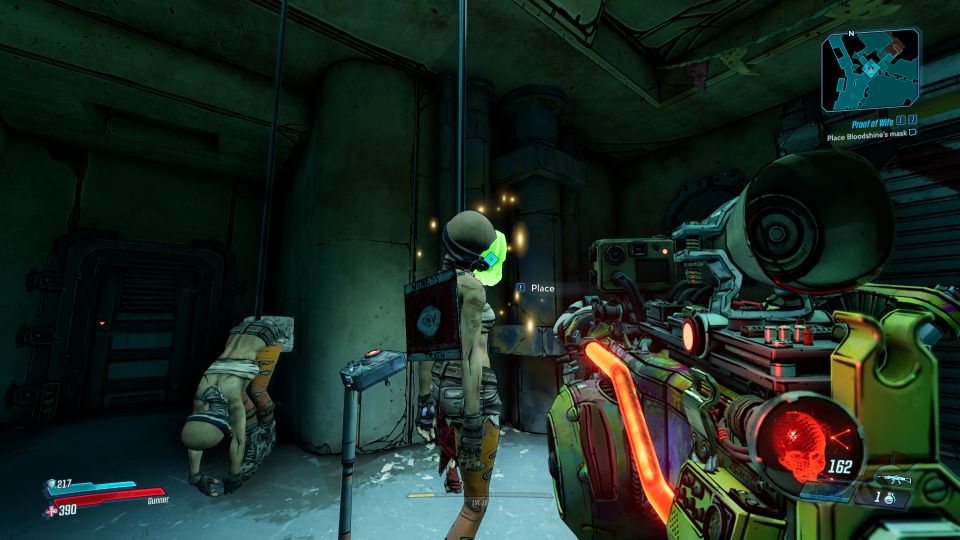 Kill Bloodshine's friends
The door will open and Bloodshine's friends will come out.
Kill them all.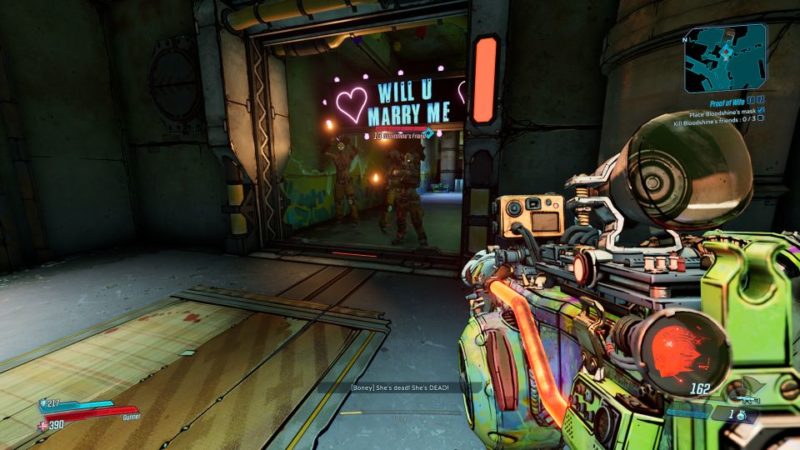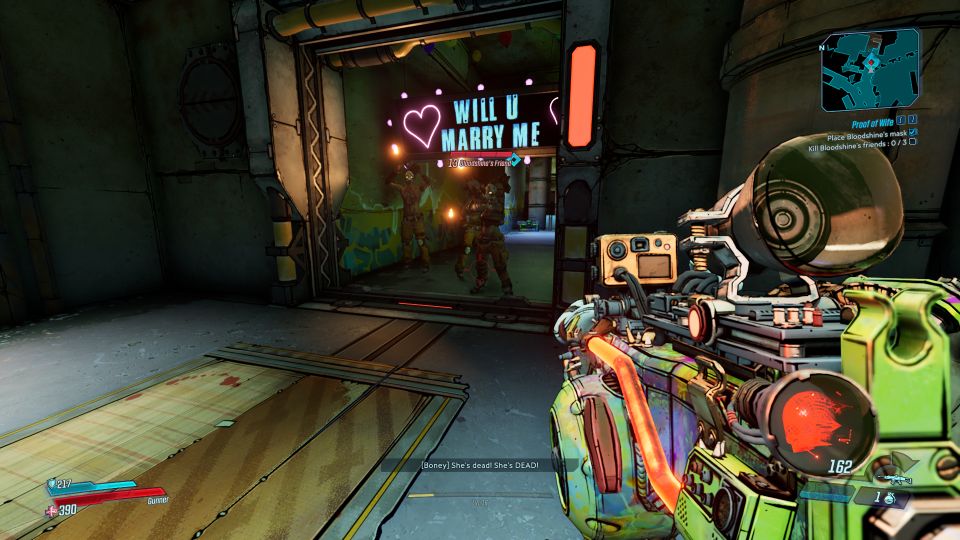 Kill the entire wedding party
This is where it gets tough. Before you get in, you should stock your ammo.
Inside, there'll be waves and waves of crazy COVs.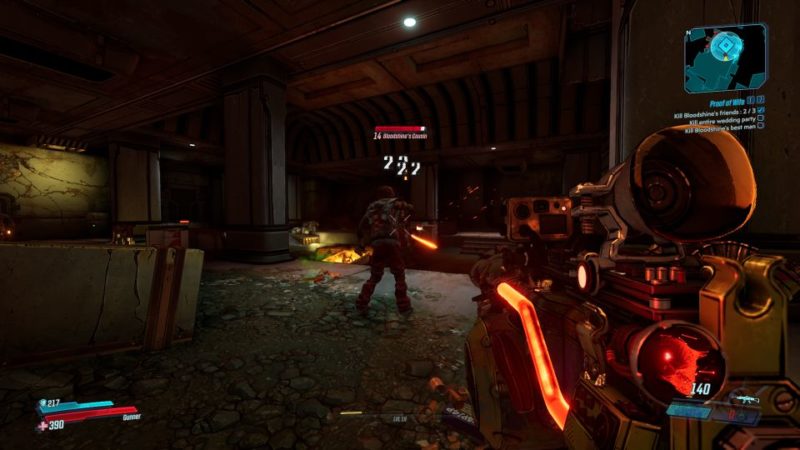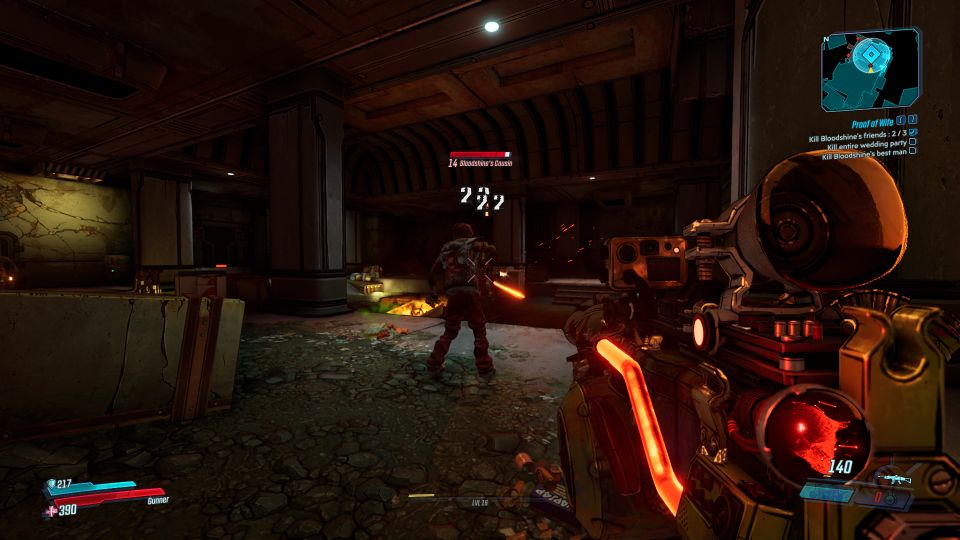 Kill all of them, including the mother, cousins and so on.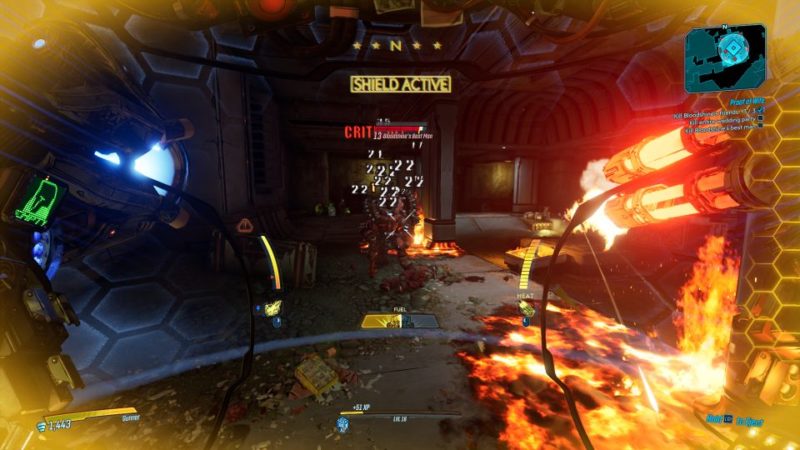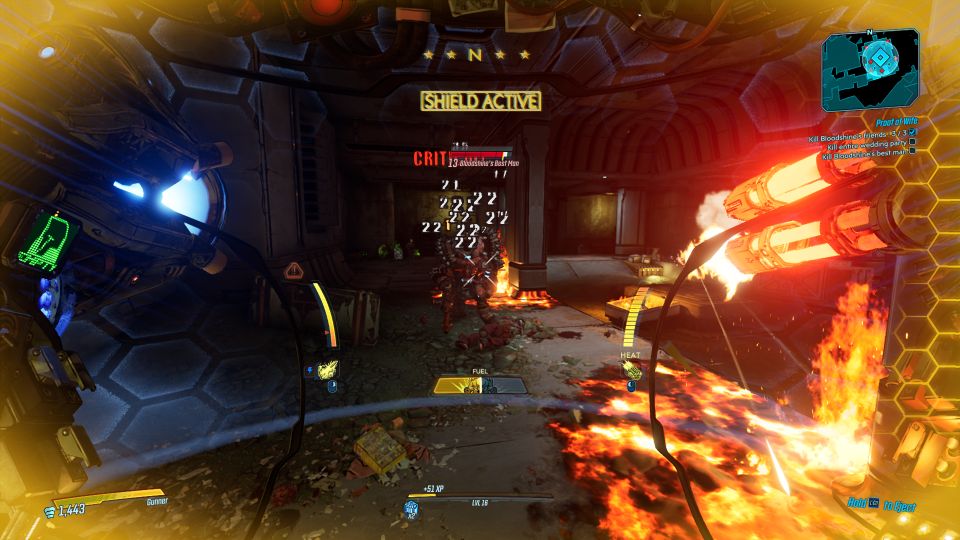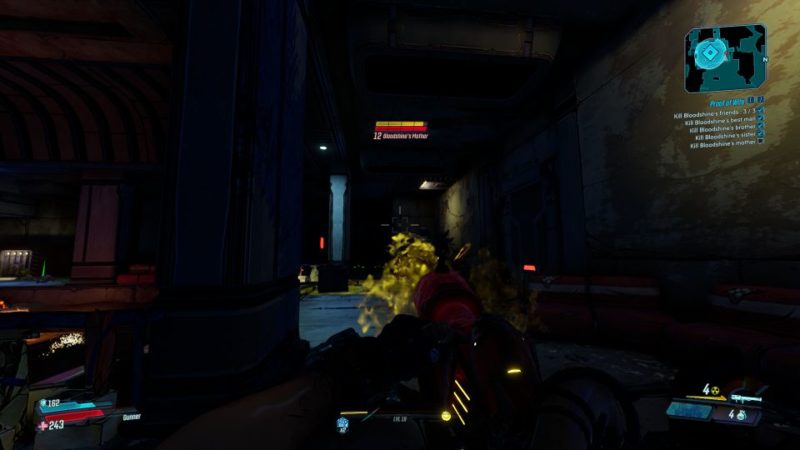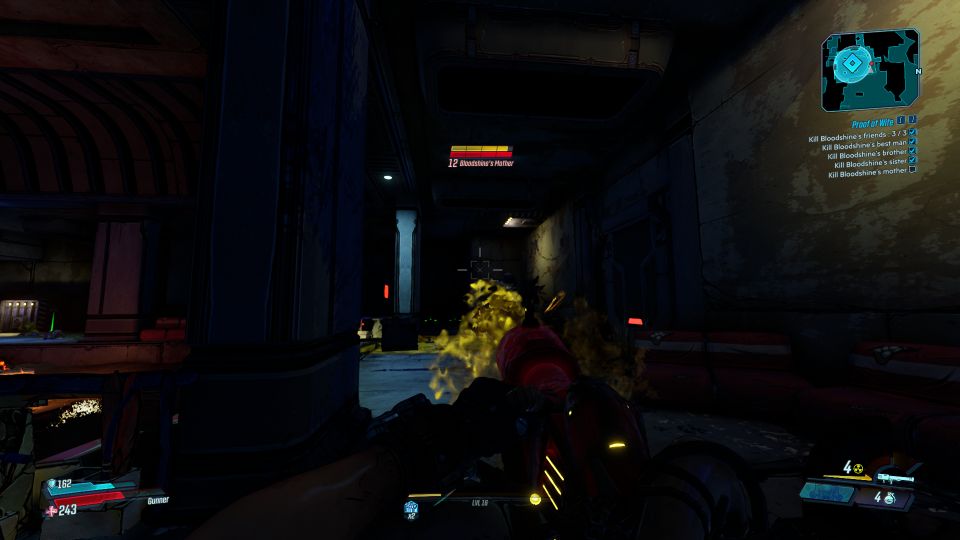 Kill Tumorhead
Finally, Tumorhead (the lover) will appear. Eliminate him and his minions.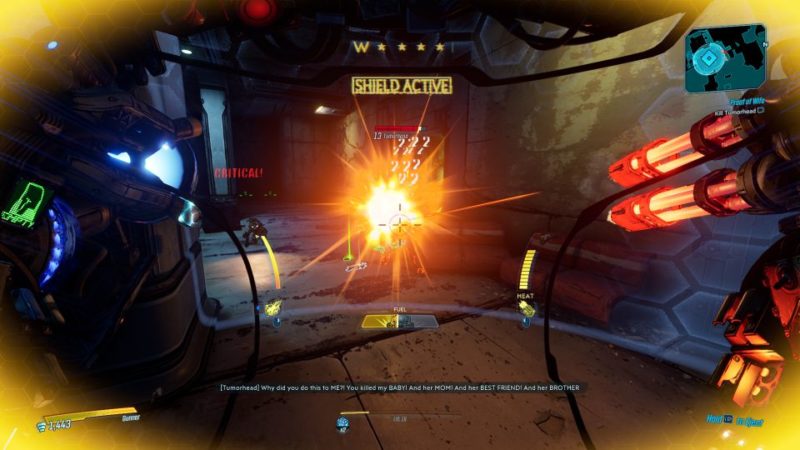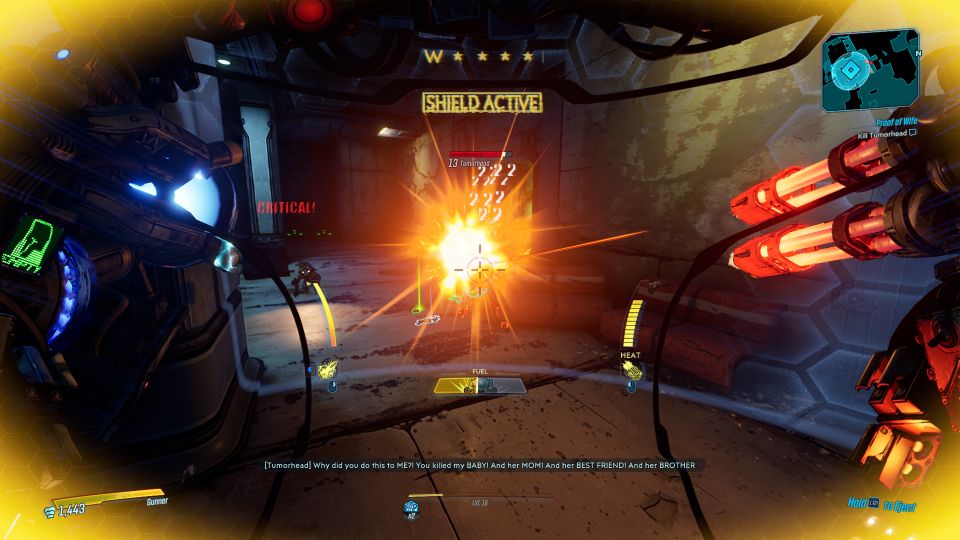 Free Naoko
Get to Naoko who is being held in a cell. Free her by shooting at the lock.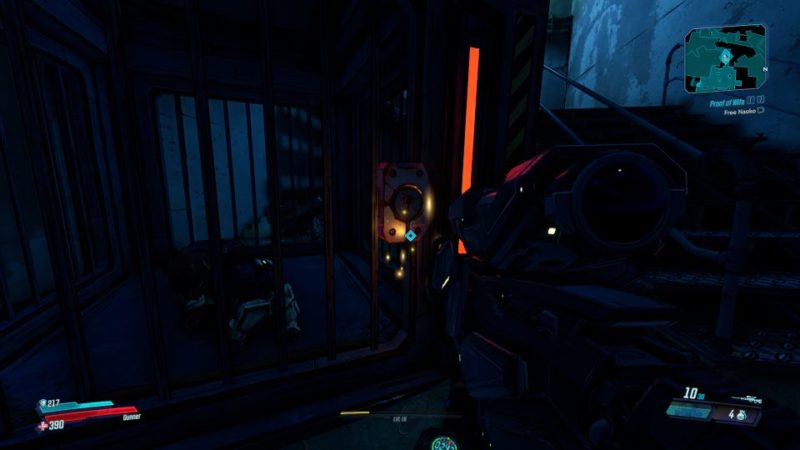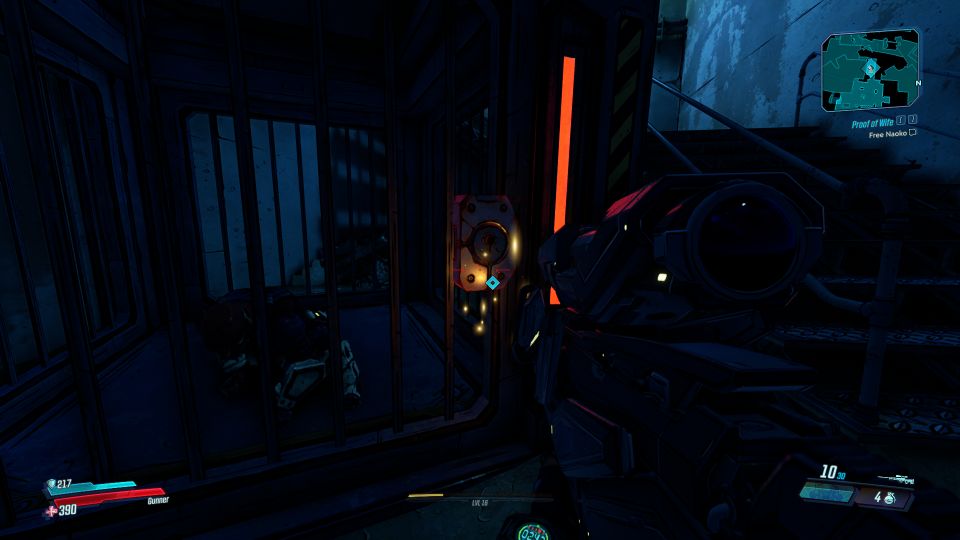 The mission completes here. You will get some cash and a weapon.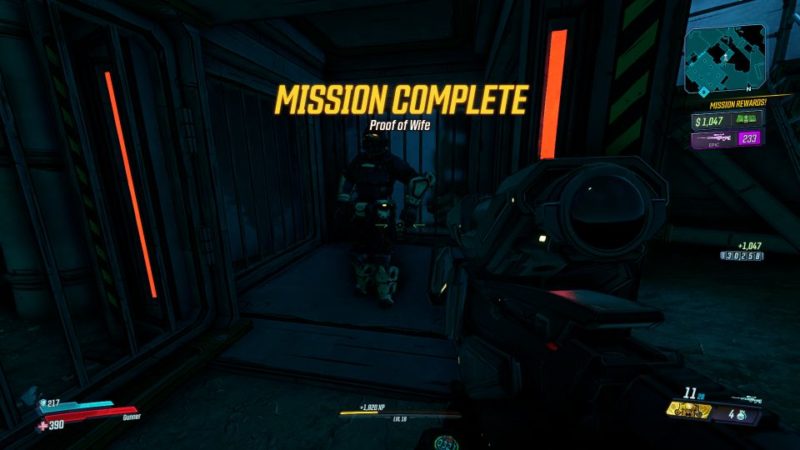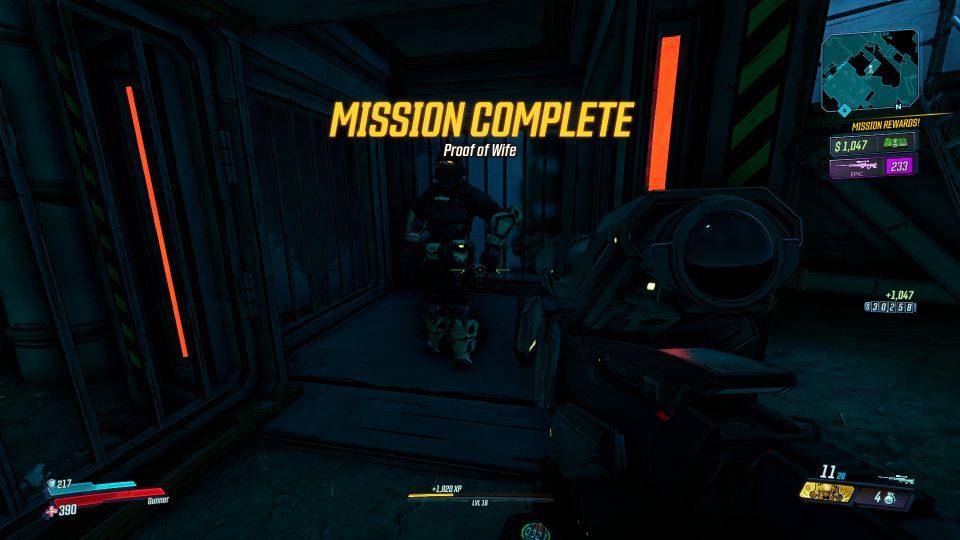 ---
Related articles:
Porta Prison: Borderlands 3 Walkthrough And Guide
Technical Nogout: Borderlands 3 Walkthrough And Guide
Trial At The Field Of Giants: WoW Classic Walkthrough
Kill Killavolt: Borderlands 3 Walkthrough And Guide
The Impending Storm: Borderlands 3 Walkthrough And Guide
Healers And Dealers: Borderlands 3 Walkthrough And Guide