Practical Prey is a quest given in Sen'jin Village in Classic World of Warcraft (WoW).
Your task is to bring back four Durotar Tiger furs and you can find them in Echo Isles.
Here's a walkthrough of Practical Prey in WoW Classic.
To begin the quest, talk to Vel'rin Fang in Sen'jin Village.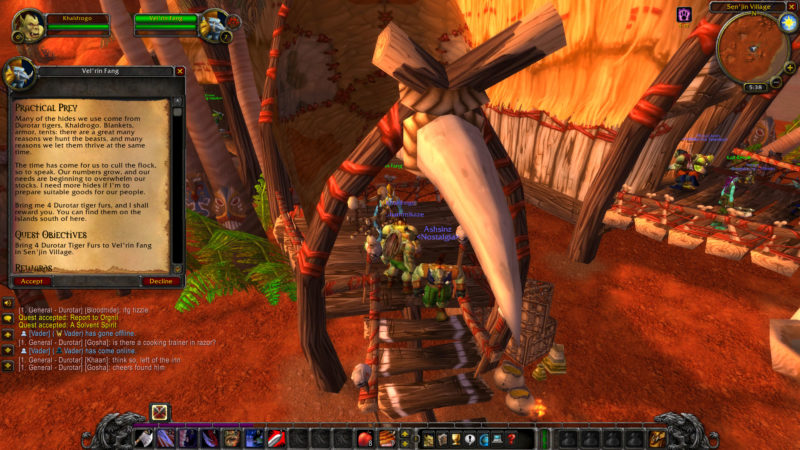 Go to Echo Isles
To find the Durotar Tigers, get to Echo Isles which is south-east of Sen'jin Village.
Swim through the body of water to get to the individual isles. The exact location is shown below, marked by the character's location.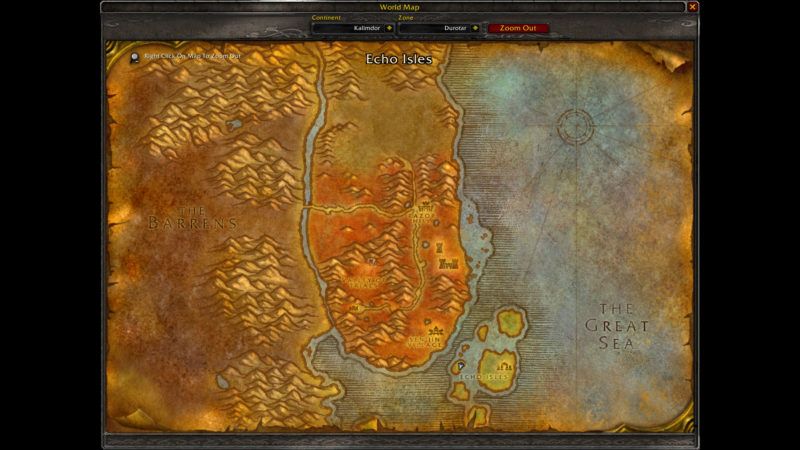 Kill Durotar Tigers
Eliminate the tigers to get their furs. Not all will drop the item.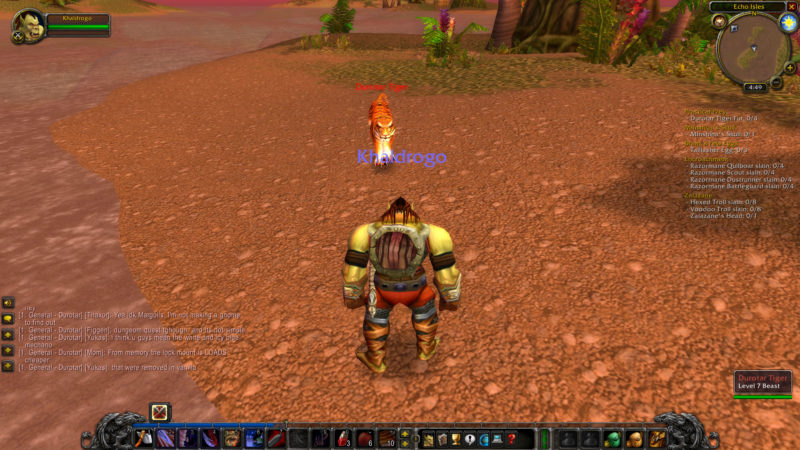 Bring the fur back to Vel'rin Fang and you will receive some silver and copper as reward.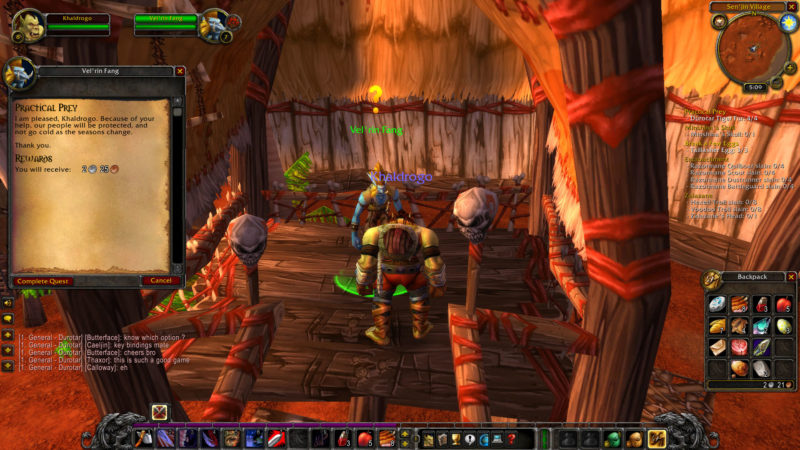 And that's all for Practical Prey in WoW Classic.
---
Related articles:
Break A Few Eggs: WoW Classic Guide And Walkthrough
Dark Storms (Where Is Fizzle): WoW Classic Guide And Walkthrough
Lost But Not Forgotten (Kron's Amulet): Classic WoW Guide
A Solvent Spirit: WoW Classic Guide And Walkthrough
From The Wreckage: WoW Classic Guide And Walkthrough
Vanquish The Betrayers: WoW Classic Guide And Walkthrough
Thwarting Kolkar Aggression (Attack Plans): WoW Classic Guide