Porta Prison is a side mission in Lectra City in Borderlands 3.
Your task is to help a man (Trashmouth) out from the robotic portable prison in Lectra City.
Here's a walkthrough of Porta Prison in Borderlands 3.
To unlock the mission, get to the portable prison in The Underpass area of Lectra City.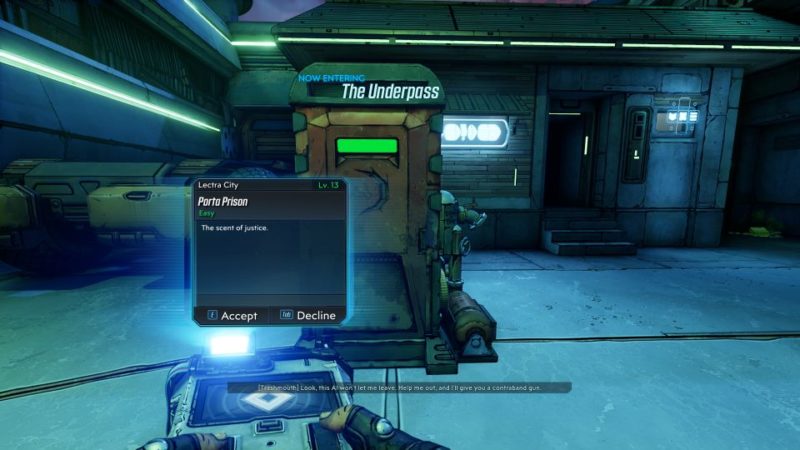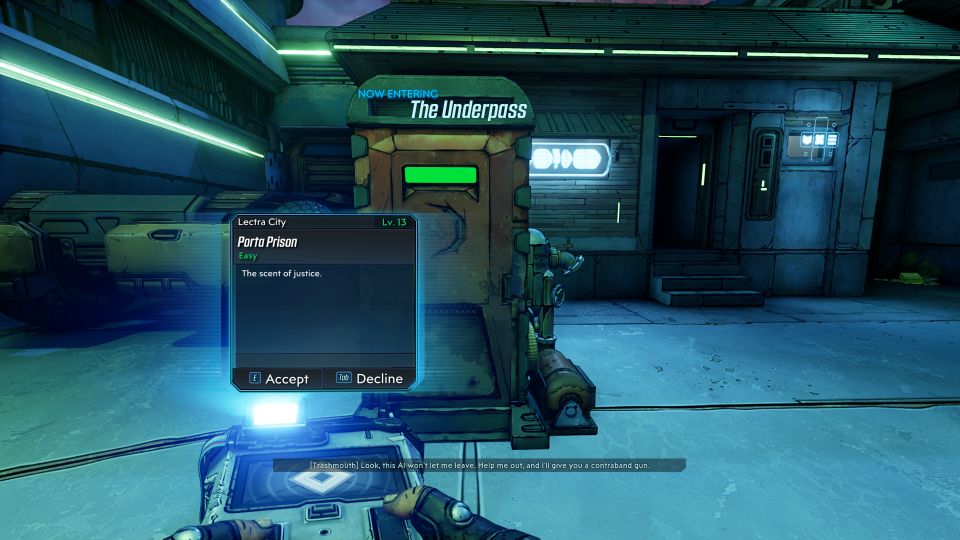 The location of the portable prison is shown in the map below, marked by the player location.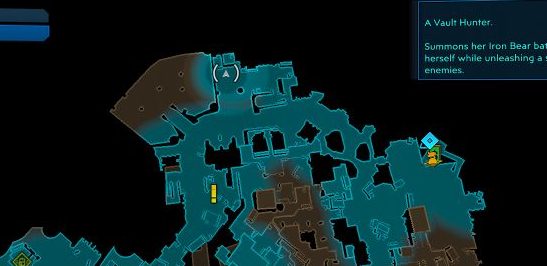 Speak to Trashmouth's crew
After speaking to Trashmouth, he'll ask you to look for his crew for help.
Their location is shown in the map below.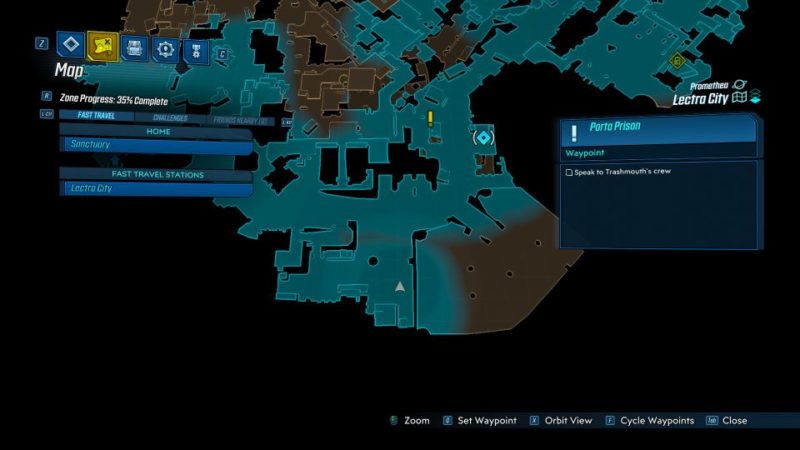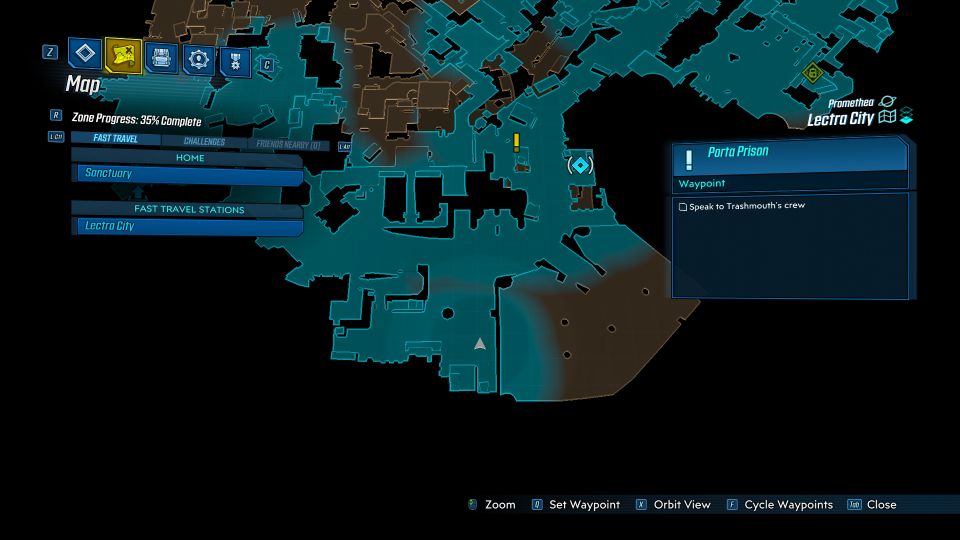 You'll need to climb the stairs down to the subway area.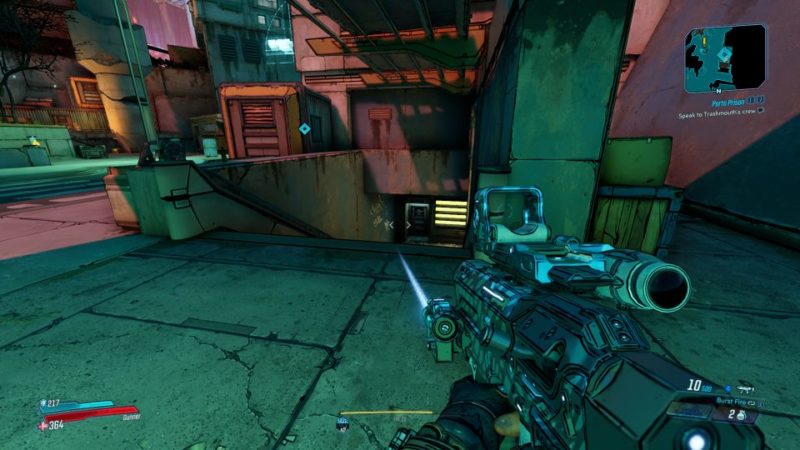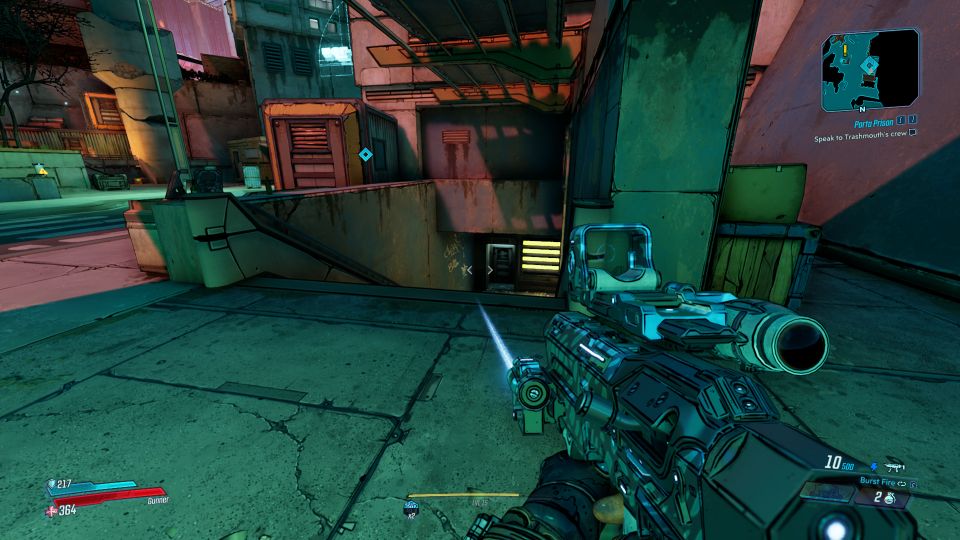 Kill the traitors
His crew is apparently not on Trashmouth's side. They'll try to kill you.
Eliminate his entire crew.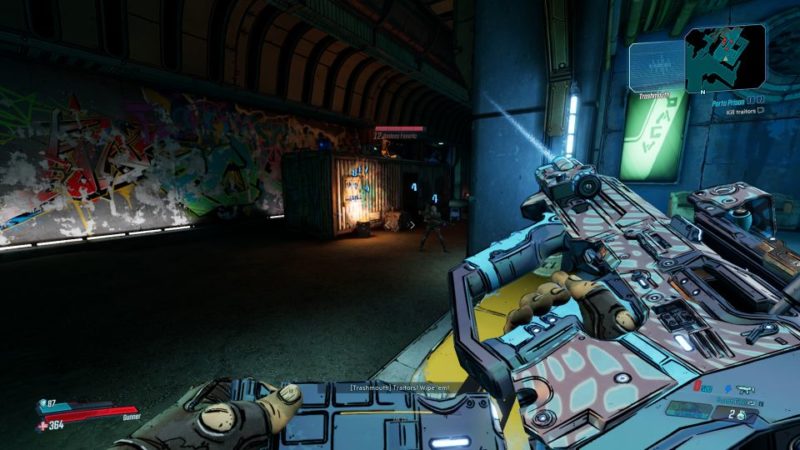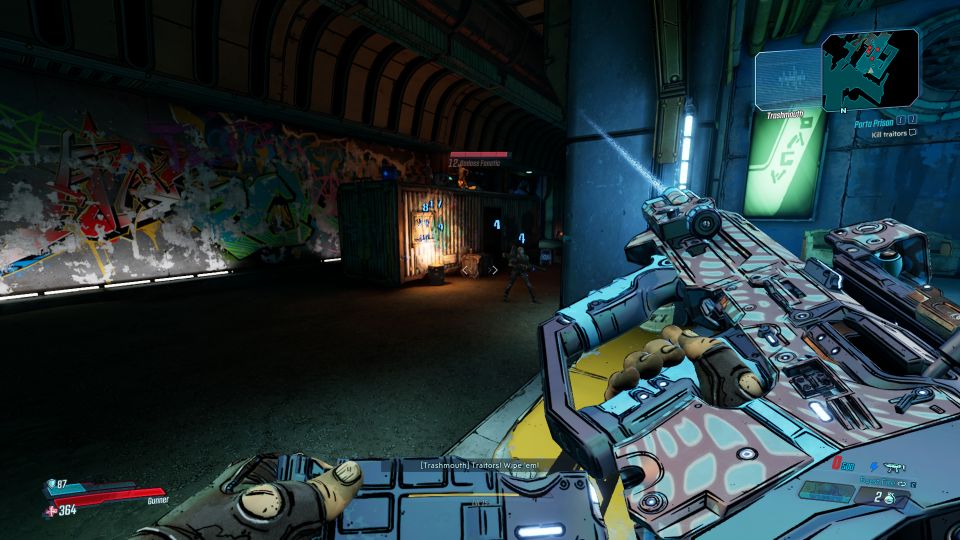 Pick up the spray paint from the area.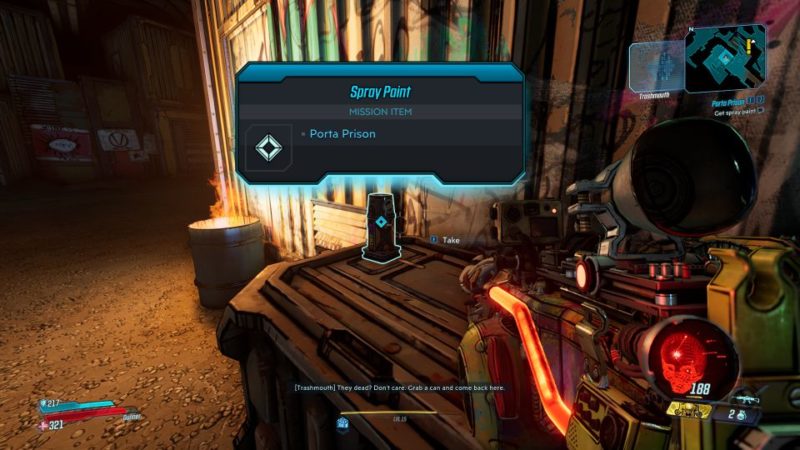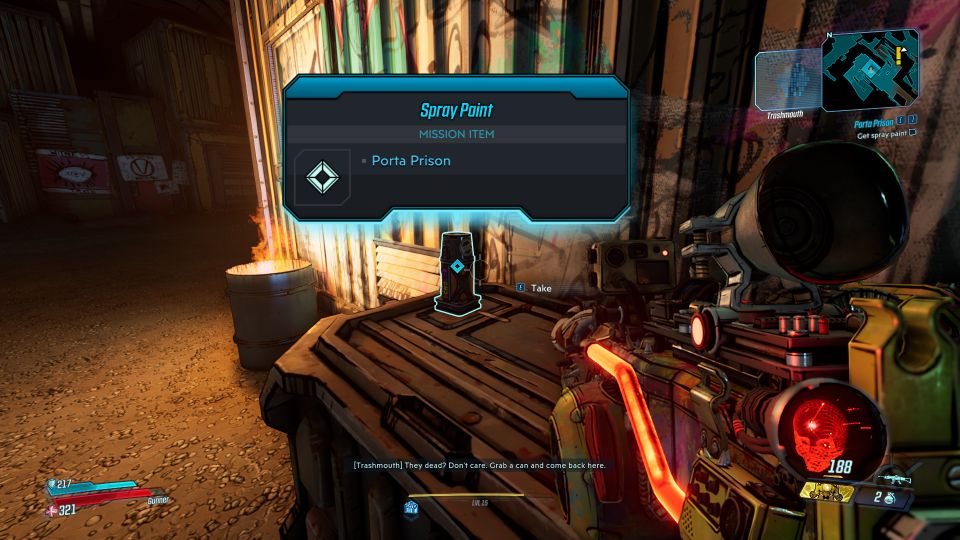 Spray graffiti
Go back to where Trashmouth is. His location is shown in the map below.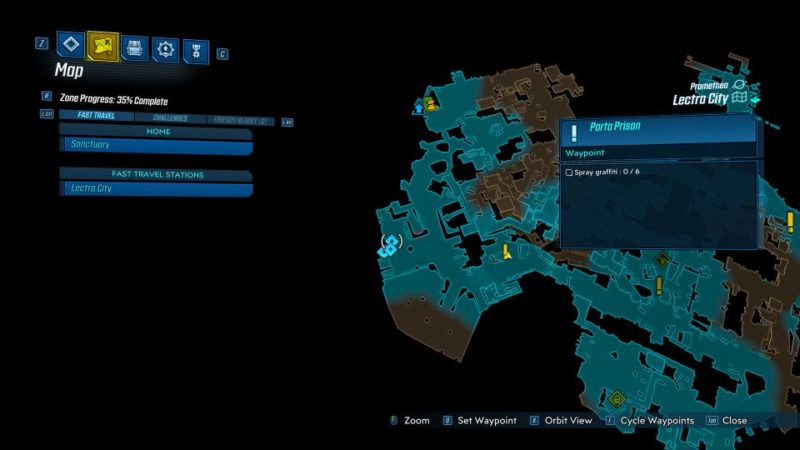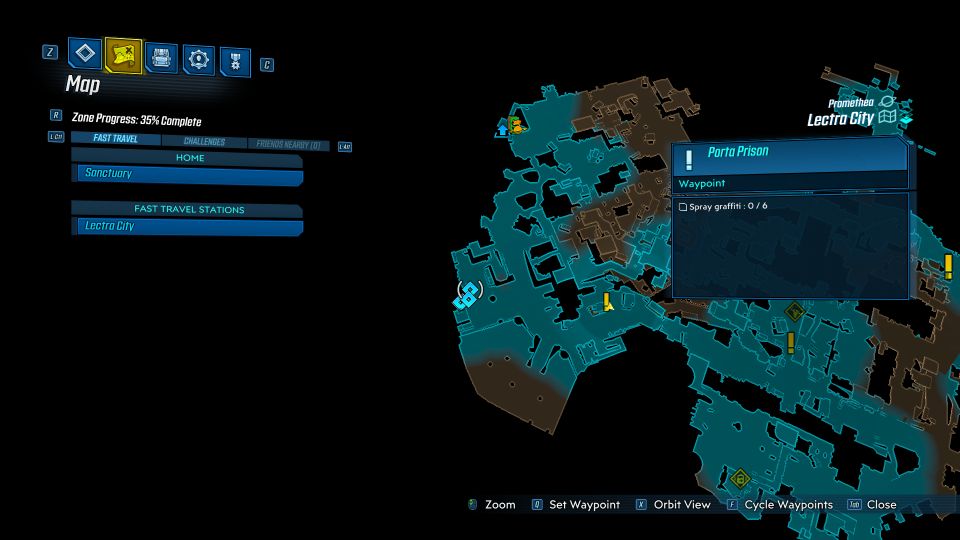 You need to spray 6 graffiti. Climb up the building just beside or behind the portable prison.
Spray the graffiti around the building.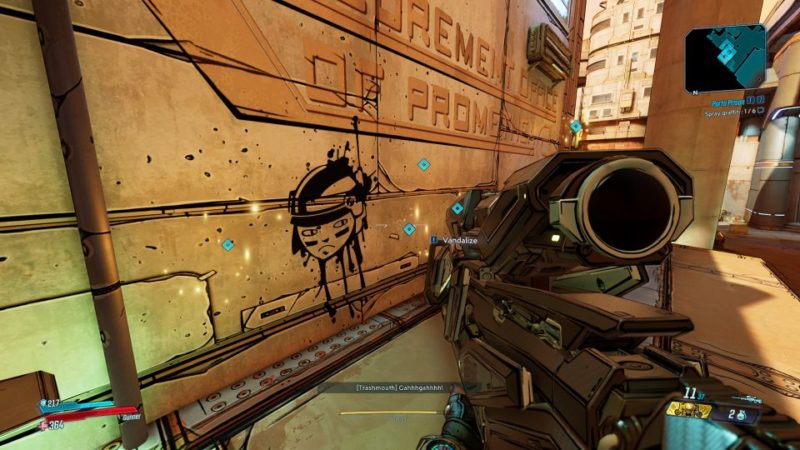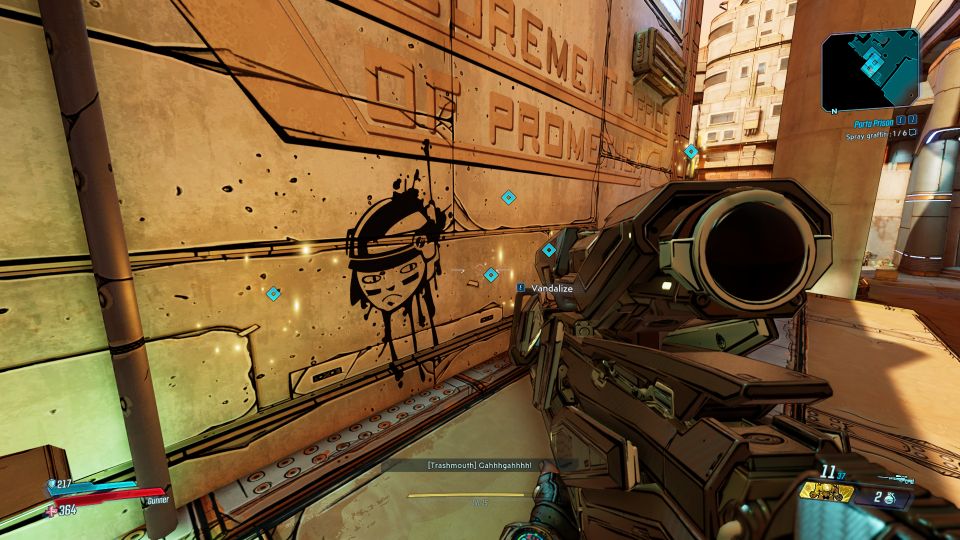 Destroy dirty cop bot
Next, you'll have to kill the dirty cop bot as you apparently committed an offense.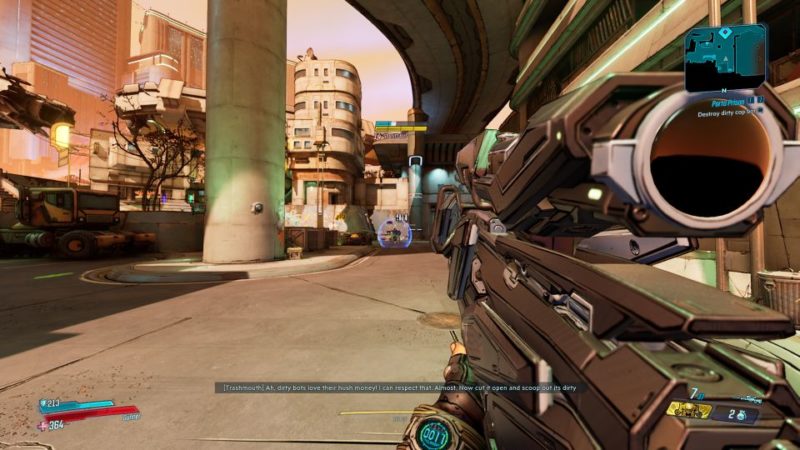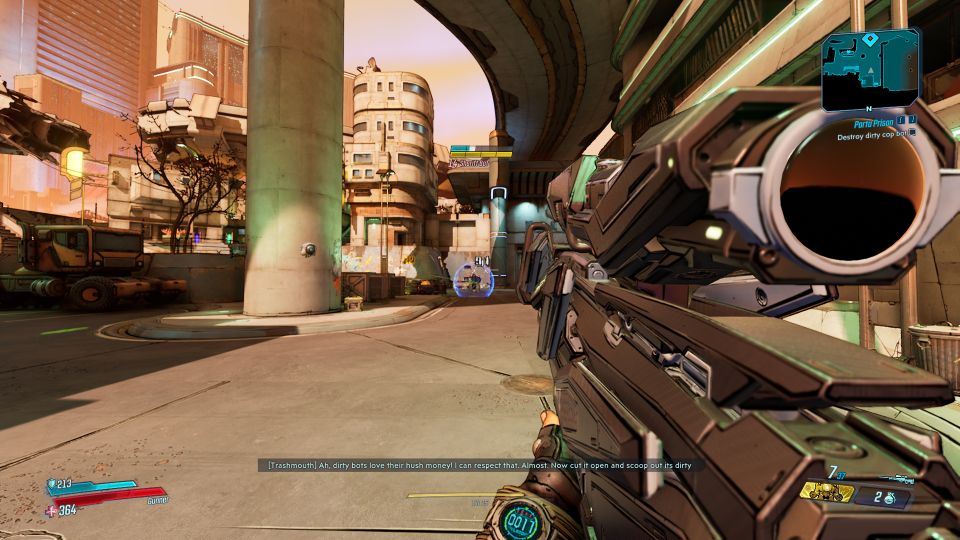 Pick up the AI chip from the dirty cop bot.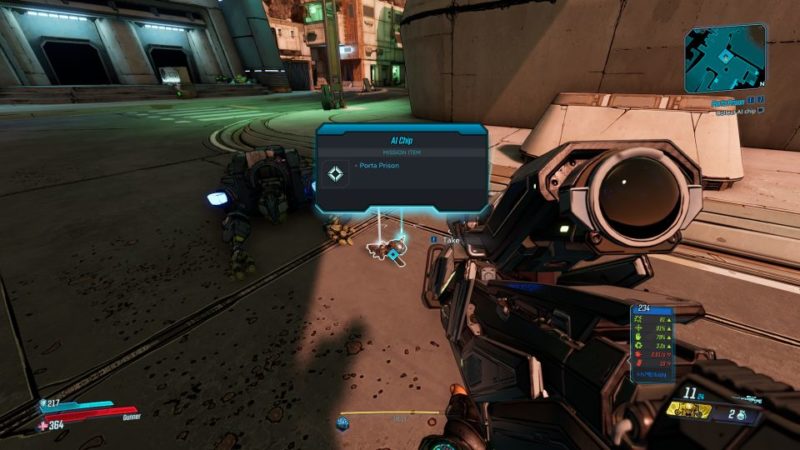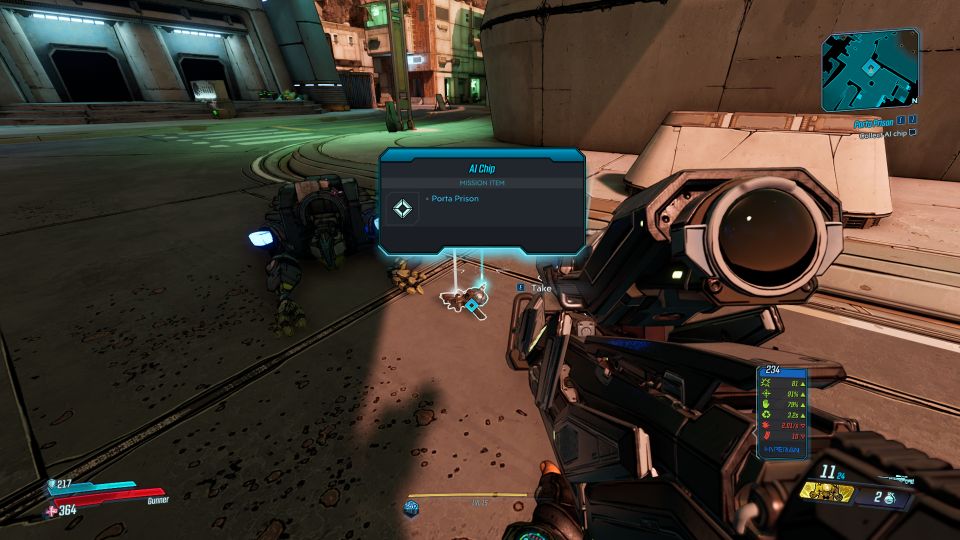 Insert AI chip
Place the AI chip behind the porta prison.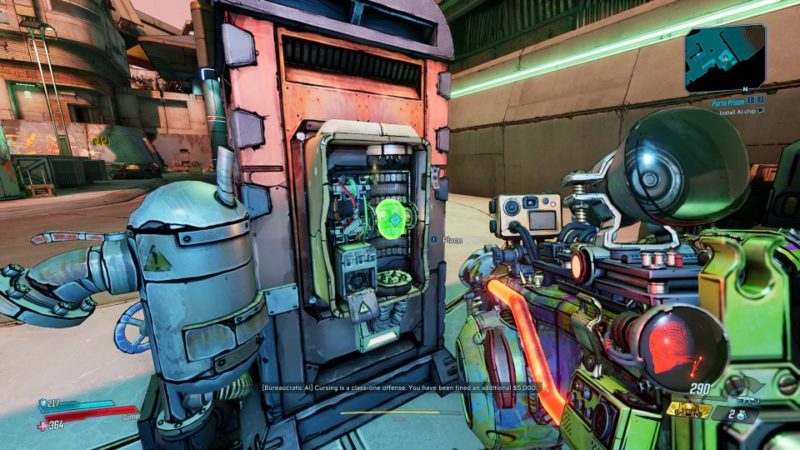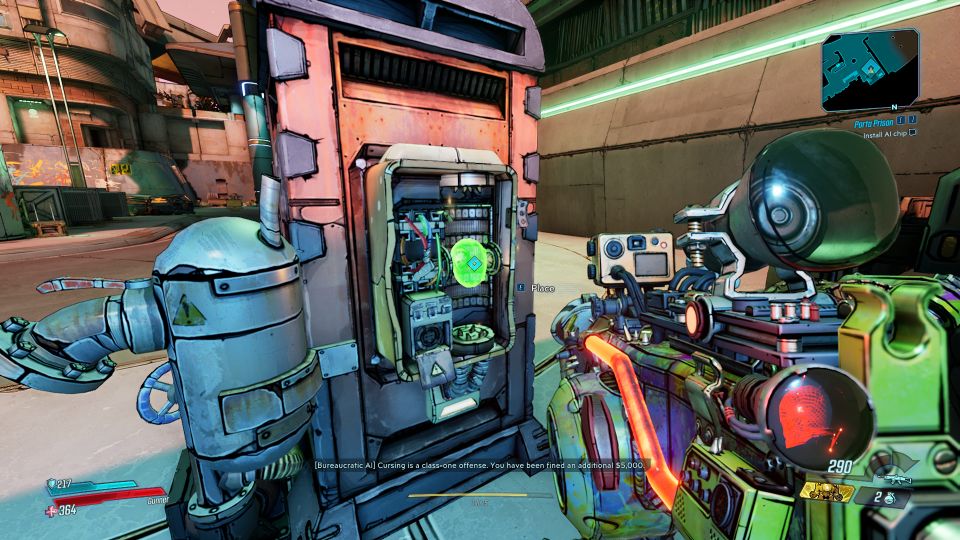 Kill dirty cop bots
There'll be another wave of dirty cop bots. Kill them all.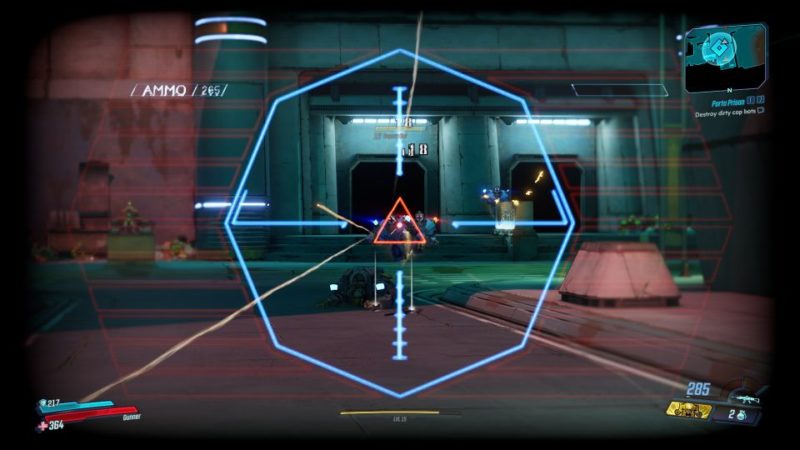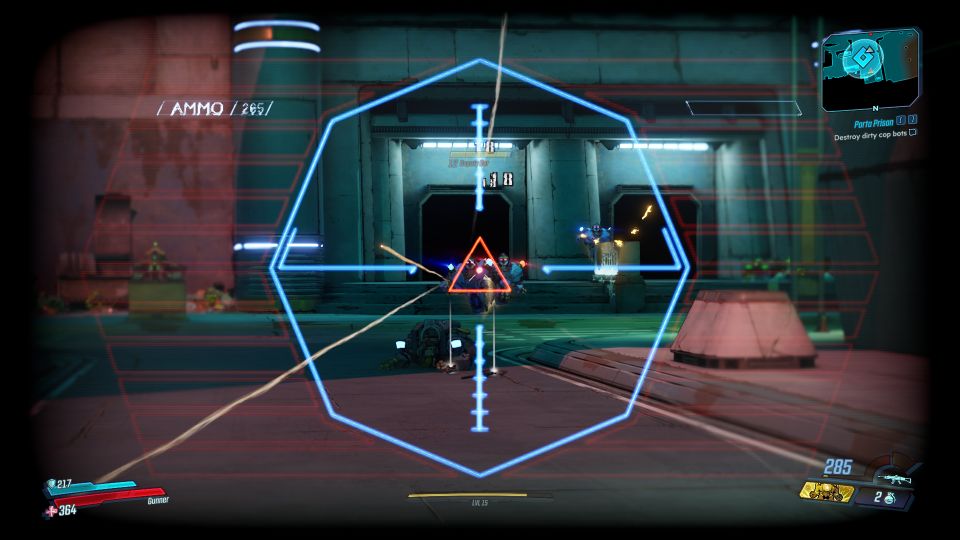 Break septic tank
Next, break the septic tank of the prison. Shoot at the tank.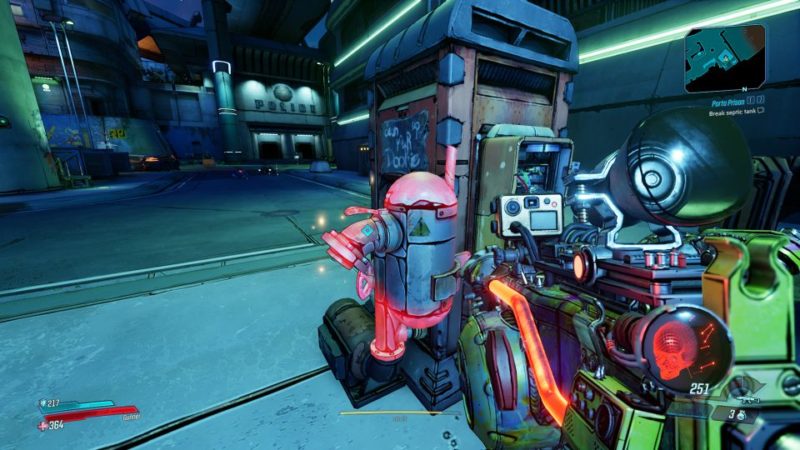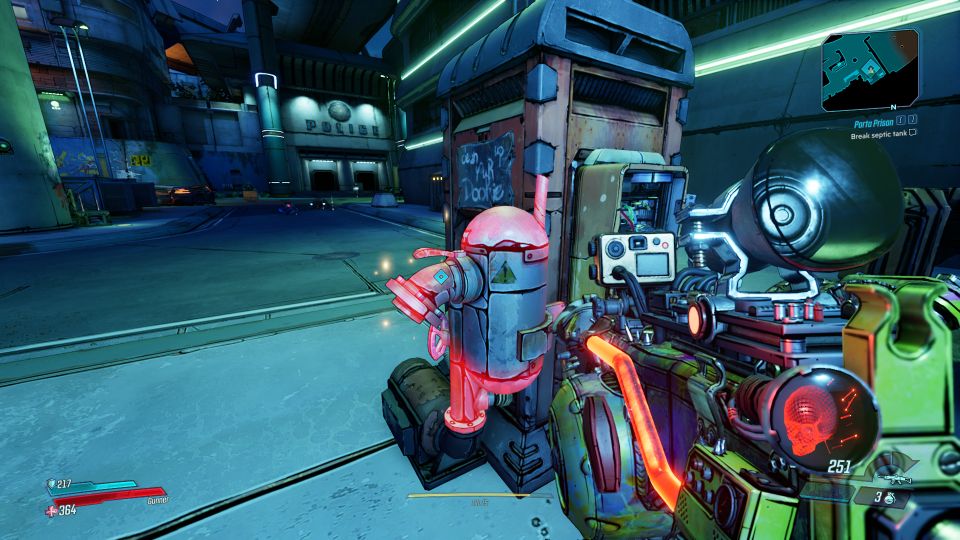 Destroy recycler bot
After the septic tank is destroyed, the recycler bot will show up. Destroy the bot too.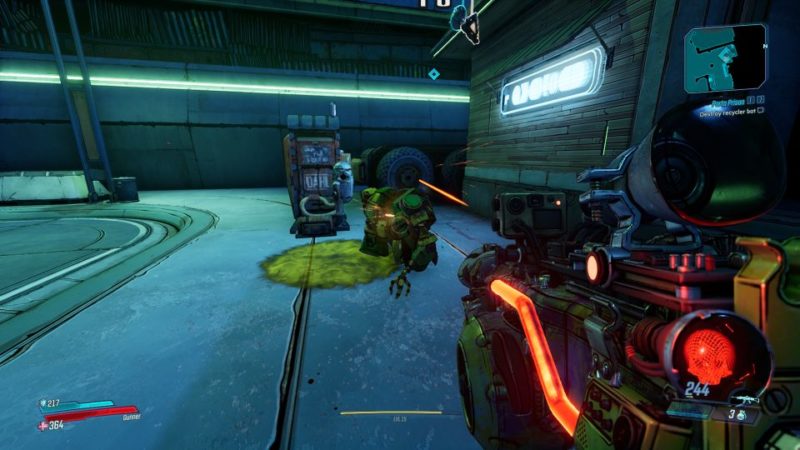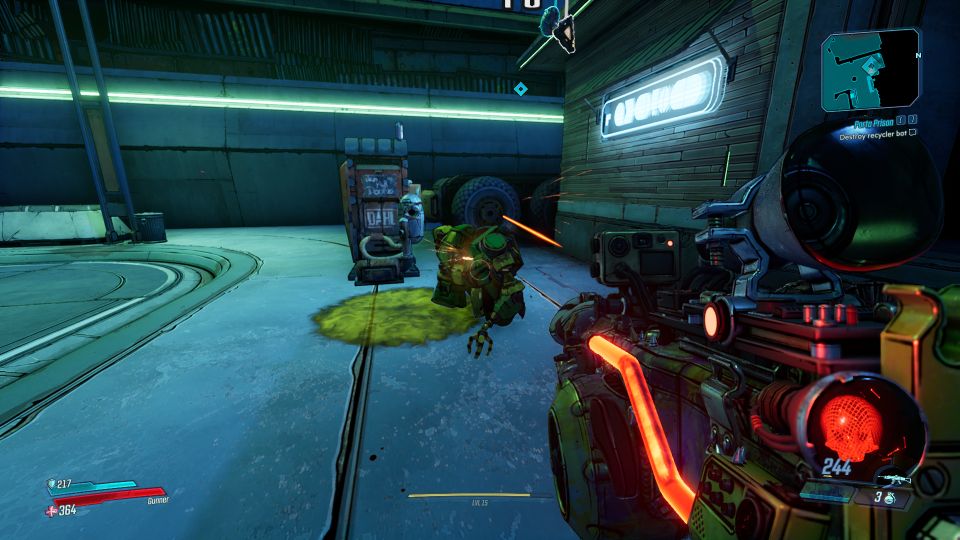 Install AI chip
Pick up the other AI chip and place it at the porta prison.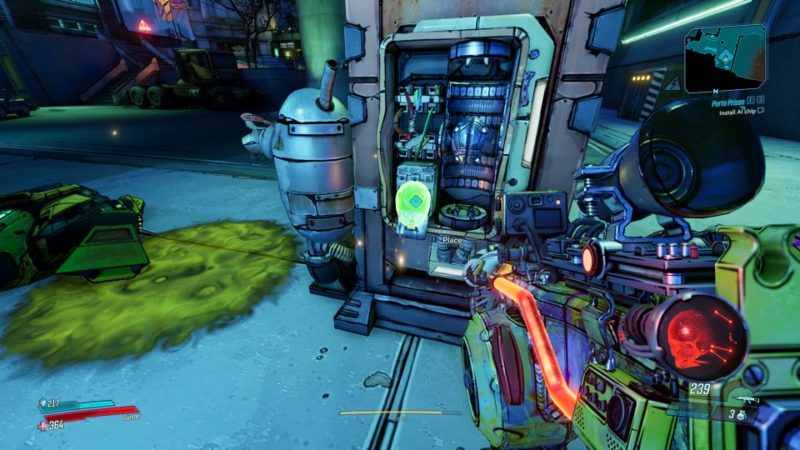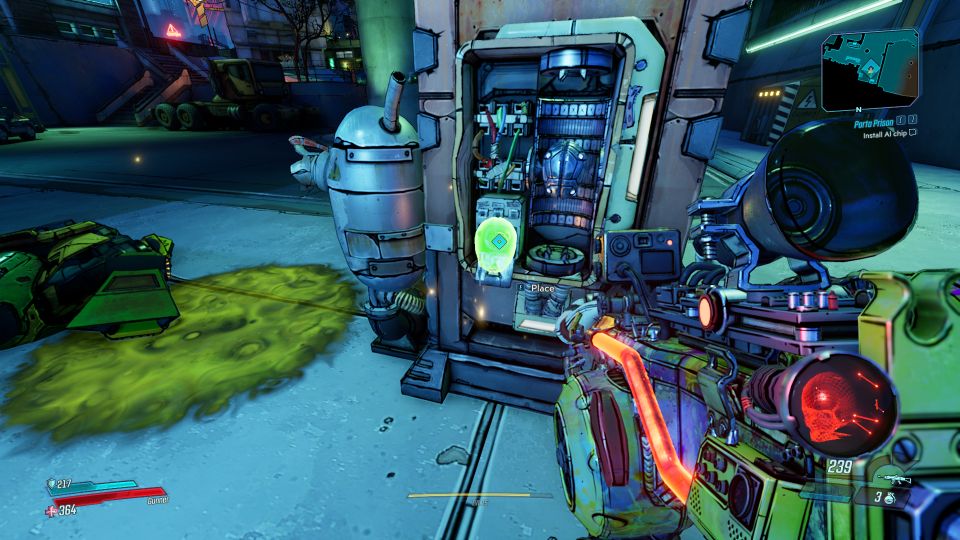 The entire thing will fly off and Trashmouth is still inside.
Find Trashmouth
You can look for Trashmouth in Meridian Outskirts. His location is shown in the map below.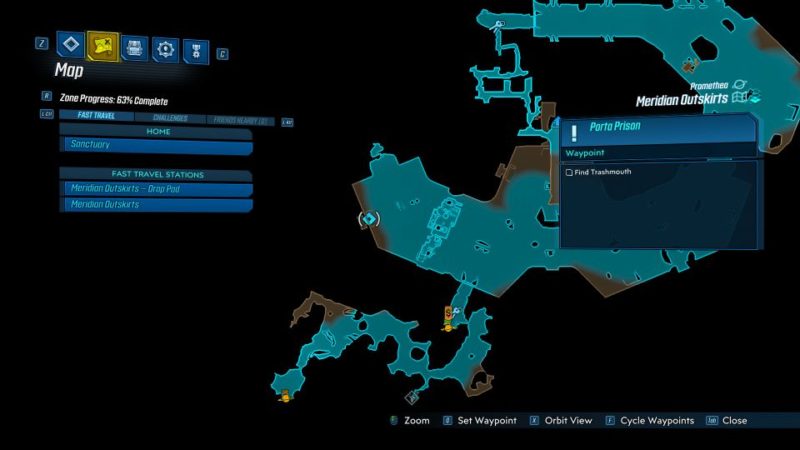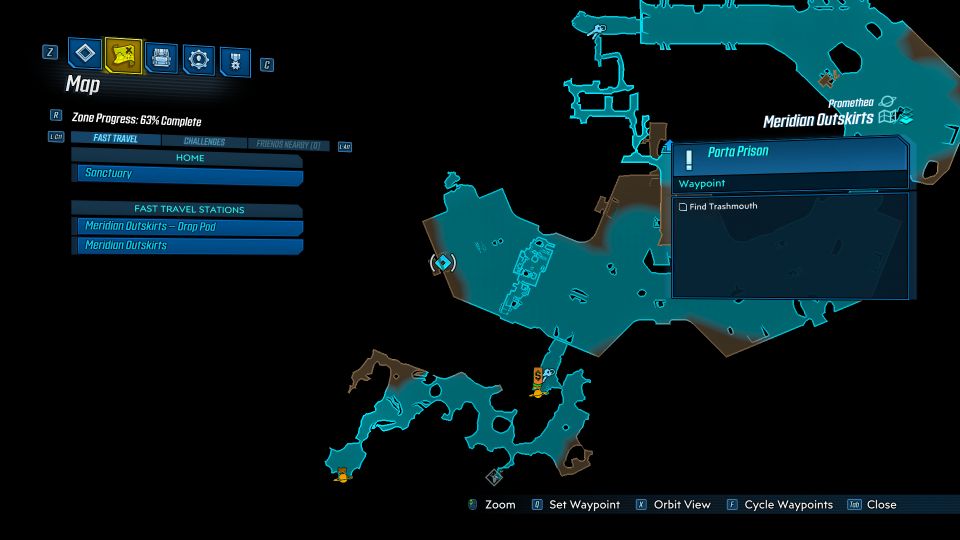 When you get there, you'll see a vehicle running away. Destroy the vehicle and Trashmouth will die as well.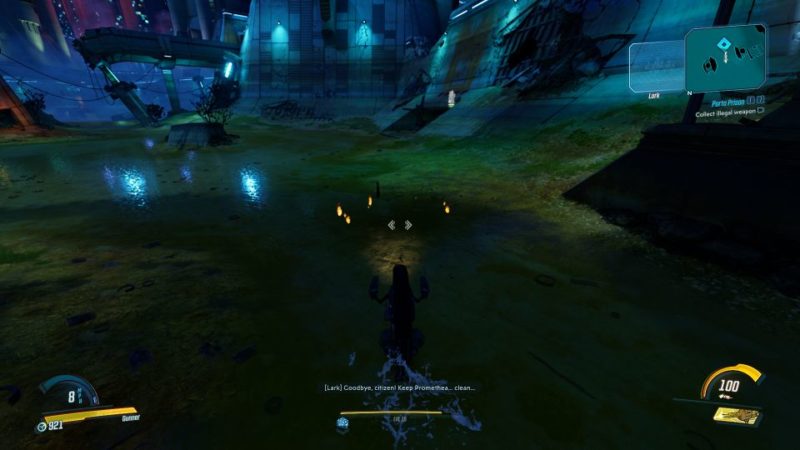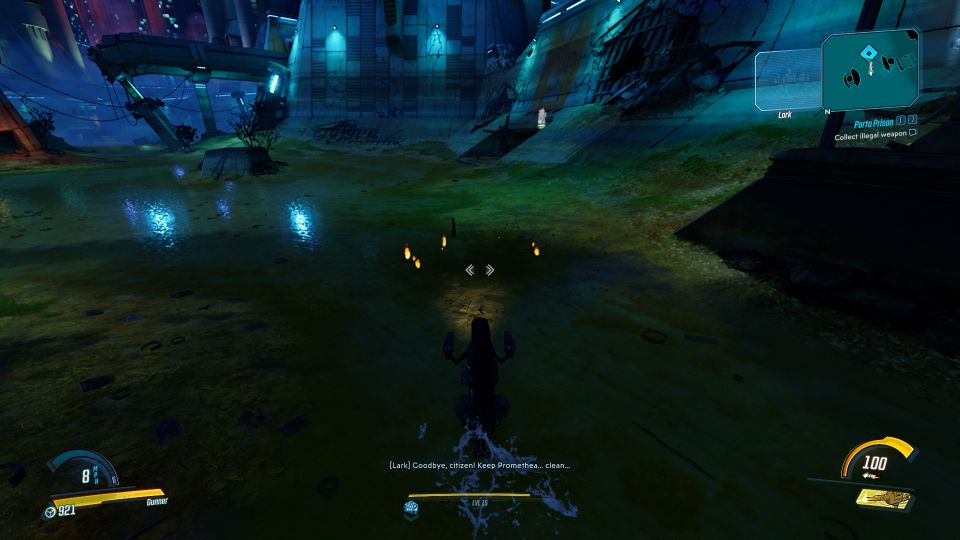 Collect weapon
Once the vehicle is gone, you'll see an 'illegal weapon'. Pick it up and the mission completes here.
It's a rocket launcher made out of corrosive stuff.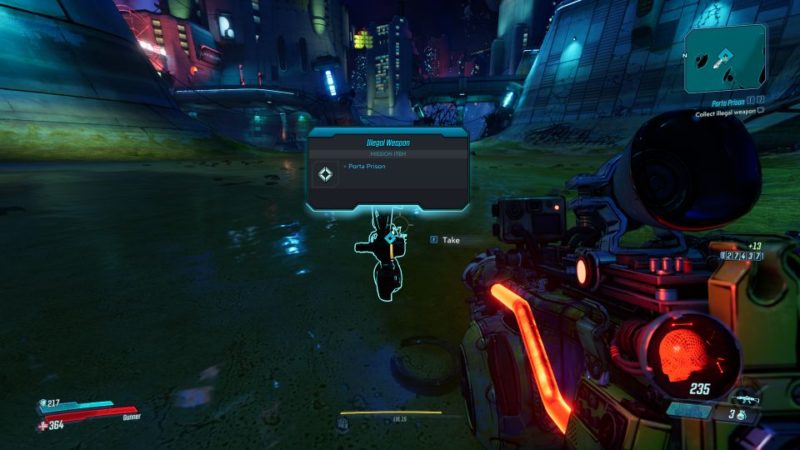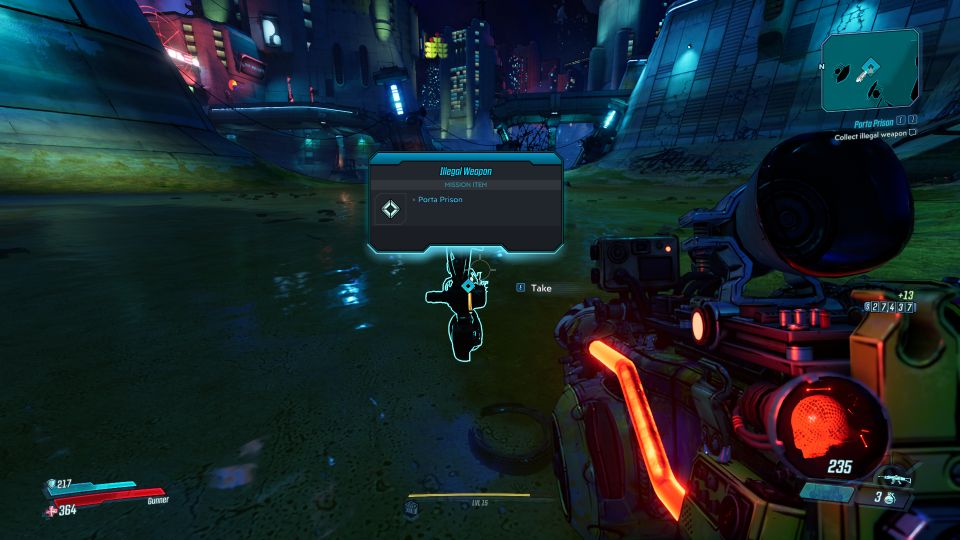 ---
Related articles:
Space-Laser Tag: Borderlands 3 Walkthrough And Guide
Technical Nogout: Borderlands 3 Walkthrough And Guide
Proof Of Wife: Borderlands 3 Walkthrough And Guide
Kill Killavolt: Borderlands 3 Walkthrough And Guide
The Impending Storm: Borderlands 3 Walkthrough And Guide
Healers And Dealers: Borderlands 3 Walkthrough And Guide