Bitcoin has gained so much popularity in the recent years and is now the trending topic in all major news websites. Even social media is filled with bitcoin and cryptocurrency news. If you're interested in buying some satoshis (units of bitcoin), then there are plenty of bitcoin exchanges on the internet. Here's a list of bitcoin exchanges in 2018 and most of them trade other cryptocurrencies as well.
Before we go into the list, here are some things you have to absolutely remember. Do not store your bitcoins and altcoins in exchanges. Of course you have to deposit some of them to make the trades, but once you're done, take the cryptos out and into your own personal wallet. You can use either a desktop wallet or even better, a hardware wallet like Trezor (aff link).
Exchanges are capable of getting hacked and sometimes it's the founders that "hacked" the wallet. Look at Mt. Gox's incident in the past and how he ran away with so many Bitcoins (though he was caught later).
There are some warning signs that you should consider when using an exchange. If a lot of people are suddenly having issues with withdrawals, then take it as a red flag and try to avoid the exchange.
You should also know that there are different types of exchanges. Some are peer to peer meaning you buy and sell with someone else from some part of the world. Other exchanges are like companies and you trade directly with the company without being able to see what's going on behind the scenes.
Some exchanges accept fiat and they give you bitcoin or ethereum instead. Some do not. Furthermore, some bitcoin exchanges only deal with bitcoin and some are open to many cryptocurrencies. If you're looking to invest in an altcoin / crypto and you can't find it in one exchange, then you need to use another exchange to buy the particular altcoin.
After time you'll get used to it but it can be a little daunting at first.
1. Coinbase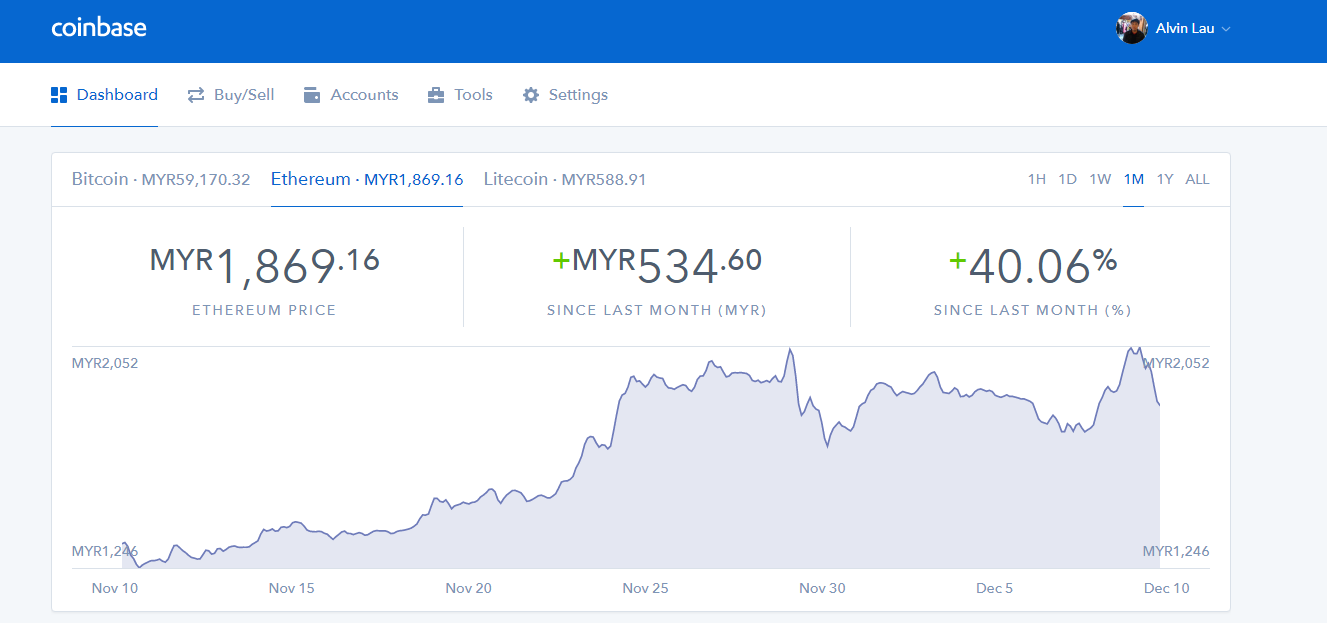 As far as bitcoin exchanges are concerned, Coinbase (aff link) is one of the most popular exchanges especially with the Americans. It's not supported in a number of countries, so you can't use it if you're not within the accepted list of countries. For e.g. if you're from Malaysia, you can't use Coinbase and have to opt for Luno or Localbitcoins instead.
Coinbase seems to accept only Bitcoin, Ethereum and Litecoin at the moment, so if you're looking to buy other altcoins, then you may need to check out Bittrex, Binance, Bitfinex and so on. Currently there is no exchange that deals with every single coin in the market so you need to do some research to find out which exchange to buy it from.
If you're just looking to exchange fiat (e.g. USD) for Bitcoin, then Coinbase is quite trusted in the market.
2. Bittrex

Bittrex is probably the exchange that I personally use the most. I use it for buying different types of altcoins like Steem, BAT, SiaCoin, Ark, Stratis and many more. It has a comprehensive list of coins for trading but it does delist coins that have lost volume. I do have to mention that Bittrex has had some issues with verification lately (Dec 2017), so do tread carefully.
If you've had no issues with verification like me, then great for you. All of my trades and withdrawals have gone smoothly so far so I don't have complaints with them. By the way, always opt for a 2FA (authentication system). This means before you can make any withdrawal you're required to verify the transaction with your email or other methods. This is to prevent your wallet from getting hacked easily.
3. Binance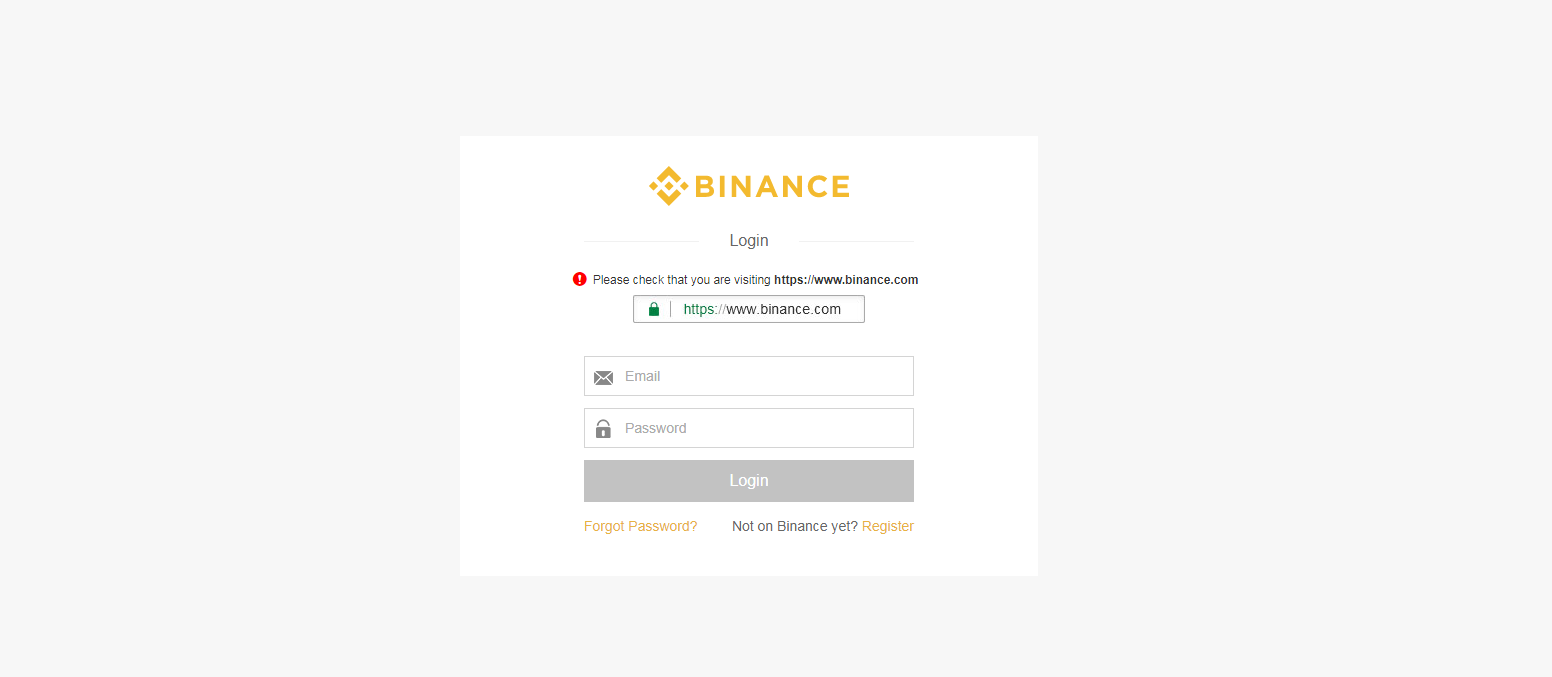 Binance (aff link) is another popular cryptocurrency exchange among my peers. I actually used it recently because I was afraid of Bittrex since some users complained about certain issues. Whenever there are "red flags" issued by others, I try to avoid such exchanges.
Binance is quite easy to use and is rather efficient. Just register for an account and set up the 2FA identification system. You can either uses SMS (if you're based in China) or use a Google Authenticator app which you can install on your Android or iOS phone. I opted for a Google Authenticator and it was really quick to set up.
Once you're in, just deposit some funds and do your trades like you would on other exchanges.
4. Bitfinex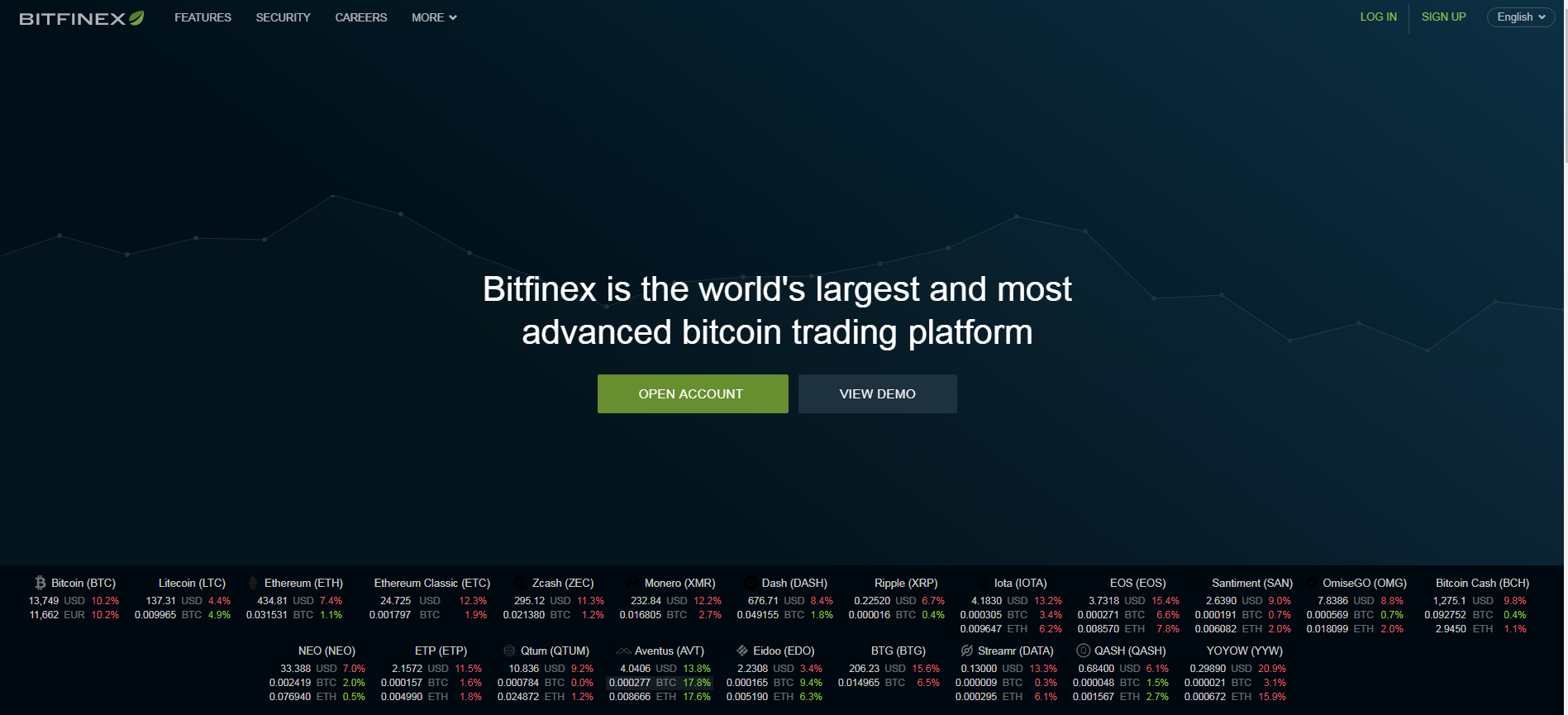 I first discovered Bitfinex because I wanted to buy IOTA and I couldn't find it on most exchanges including Bittrex. Like other exchanges, the sign up process is similar. Always choose a strong password and opt for their extra protection, i.e. 2FA identification system. This is to protect yourself and since crypto is so valuable, you won't be surprised how many people are targeting these exchanges.
I had some problems with withdrawing IOTA from Bitfinex, maybe because it was really crowded at that time but some people didn't have problems. It took me maybe 2 days and I finally got my IOTA out. You'll notice different people using different exchanges. That's totally normal and the ones I'm recommending are all legitimate currently. However, anything can happen at anytime so don't store your funds there unless you're making a trade.
5. Localbitcoins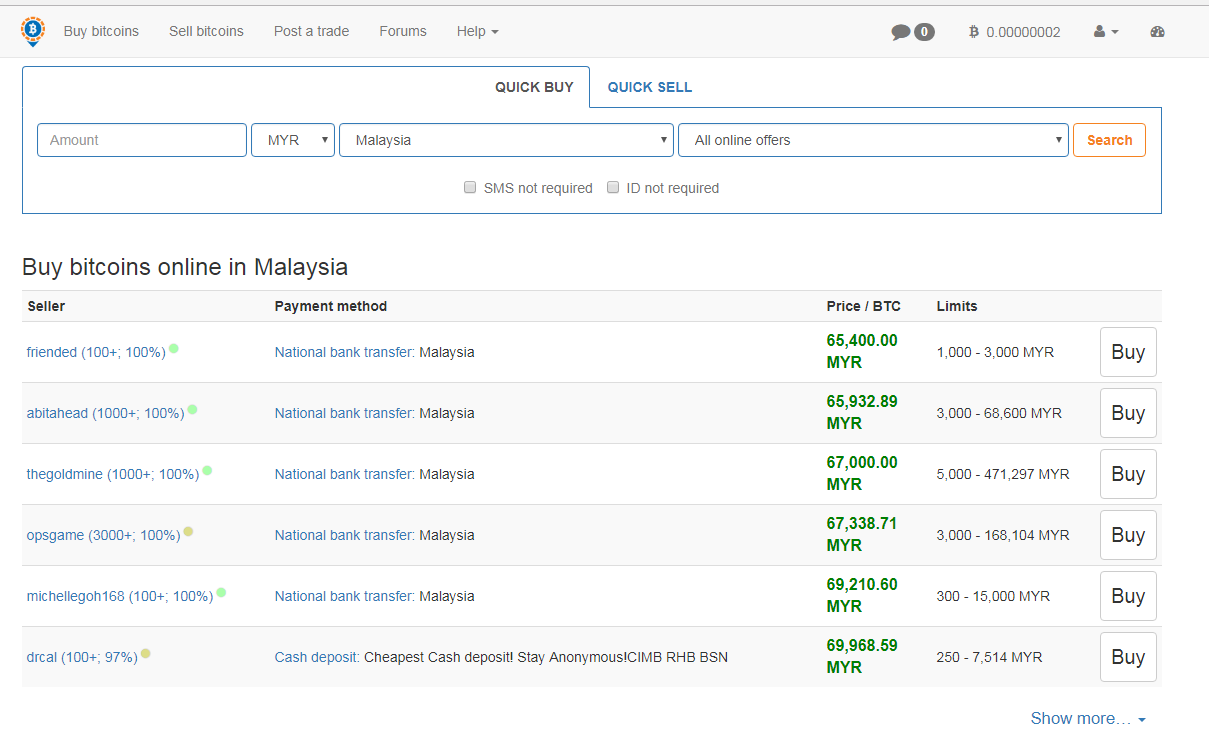 Localbitcoins (aff link) is one of those peer to peer bitcoin exchanges that is different from other exchanges. This is because you can only buy or sell Bitcoins with your local currency. It's a good way of getting your fiat money into the system and get some Bitcoins in return. It doesn't deal with other cryptocurrencies at all.
They use a different authentication system. They give you 90 lines of 6 digit codes and you print them out on a paper. Everytime you login or make a transaction, you'll need a different 6 digit code until you use up all 90 different 6-digit codes. Once you've finished using them, you can generate another 90 codes.
To buy or sell bitcoins, you need to initiate a trade with any of these people advertising their services. They give you the rates and how much they're willing to buy. Some also require identification. If you do not want to disclose your identity, then find those sellers/buyers that do not require identification. If you're buying bitcoins, then you have to deposit money into their bank account and they release the bitcoins that are held on escrow. If you're selling bitcoins, then you have to put your bitcoins on escrow and they deposit the fiat into your bank account before you release the bitcoins.
6. Luno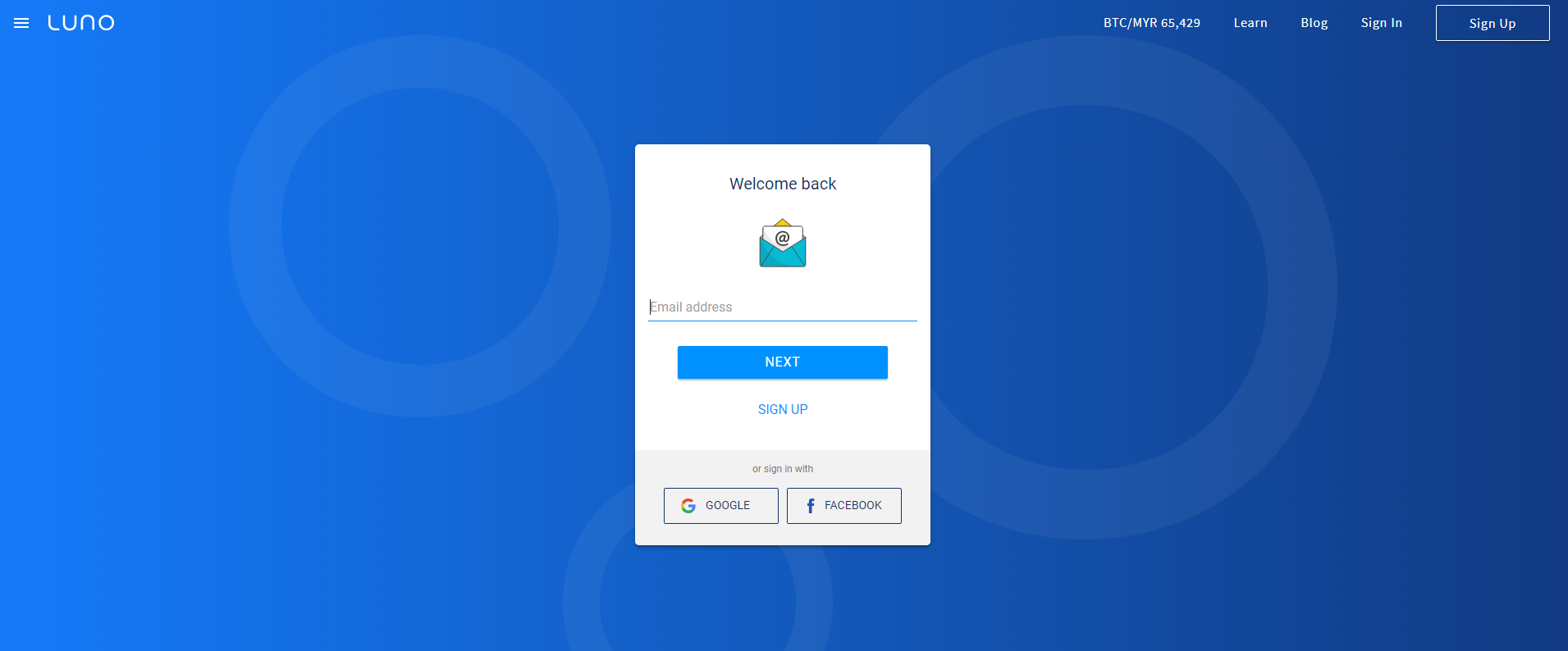 Like Localbitcoins, Luno is also an exchange to convert fiat into Bitcoin or Ethereum and vice versa. However, it's not a peer to peer exchange method. You're dealing directly with the company Luno and you deposit the money into their own bank account instead. They will then deposit the Bitcoins into your online wallet.
I haven't done any withdrawals with Luno yet but buying Bitcoins with them was quite easy. Just bank in the money, get the satoshis and withdraw the satoshis. Deposits are pretty fast but I heard that withdrawal may take a few days though.
7. Blocktrades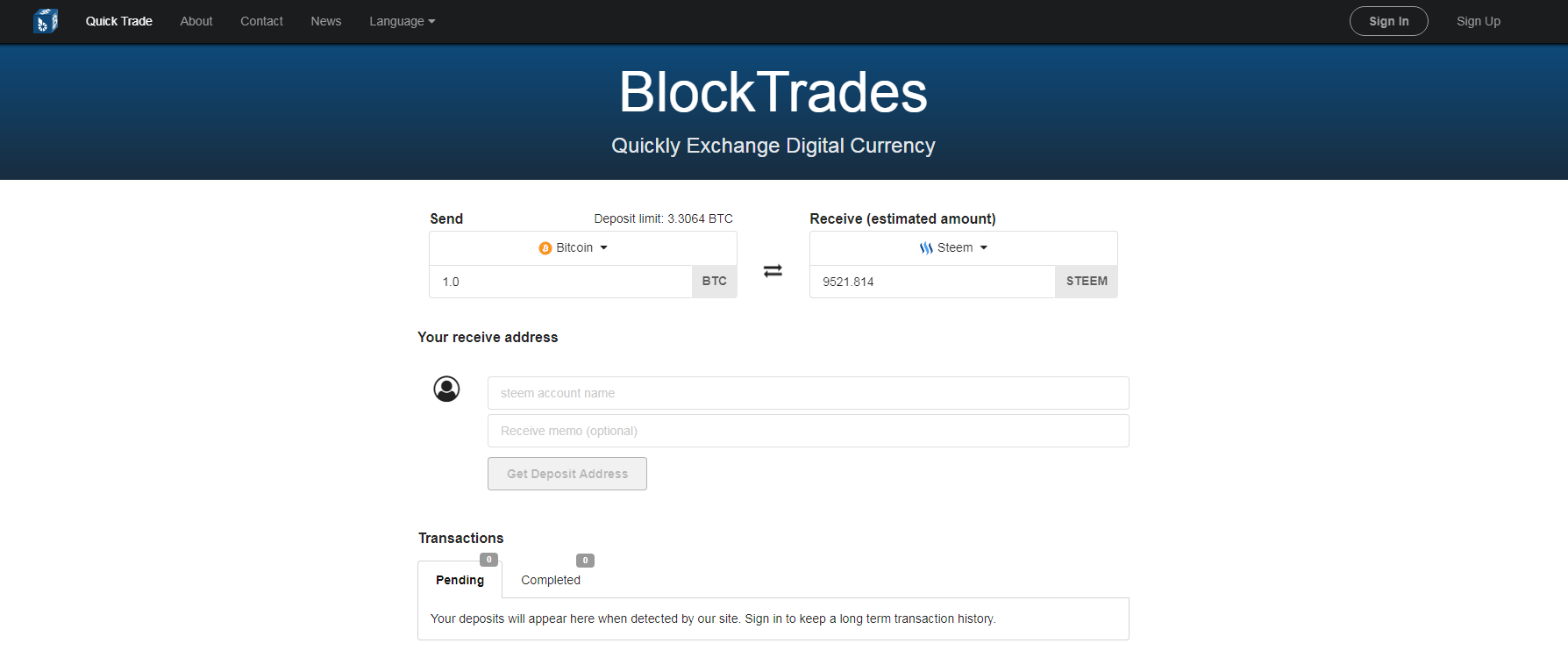 What I love about Blocktrades is that the interface is really simple to use. Furthermore, they accept Steem and they are actually quite a huge figure in Steemit, since they regularly help other Steemians with the big upvotes and Steem Power delegations.
I may be mistaken but I think you may not need an account to do small transactions. Correct me if I'm wrong. Just follow the instructions and insert the relevant addresses.
8. Poloniex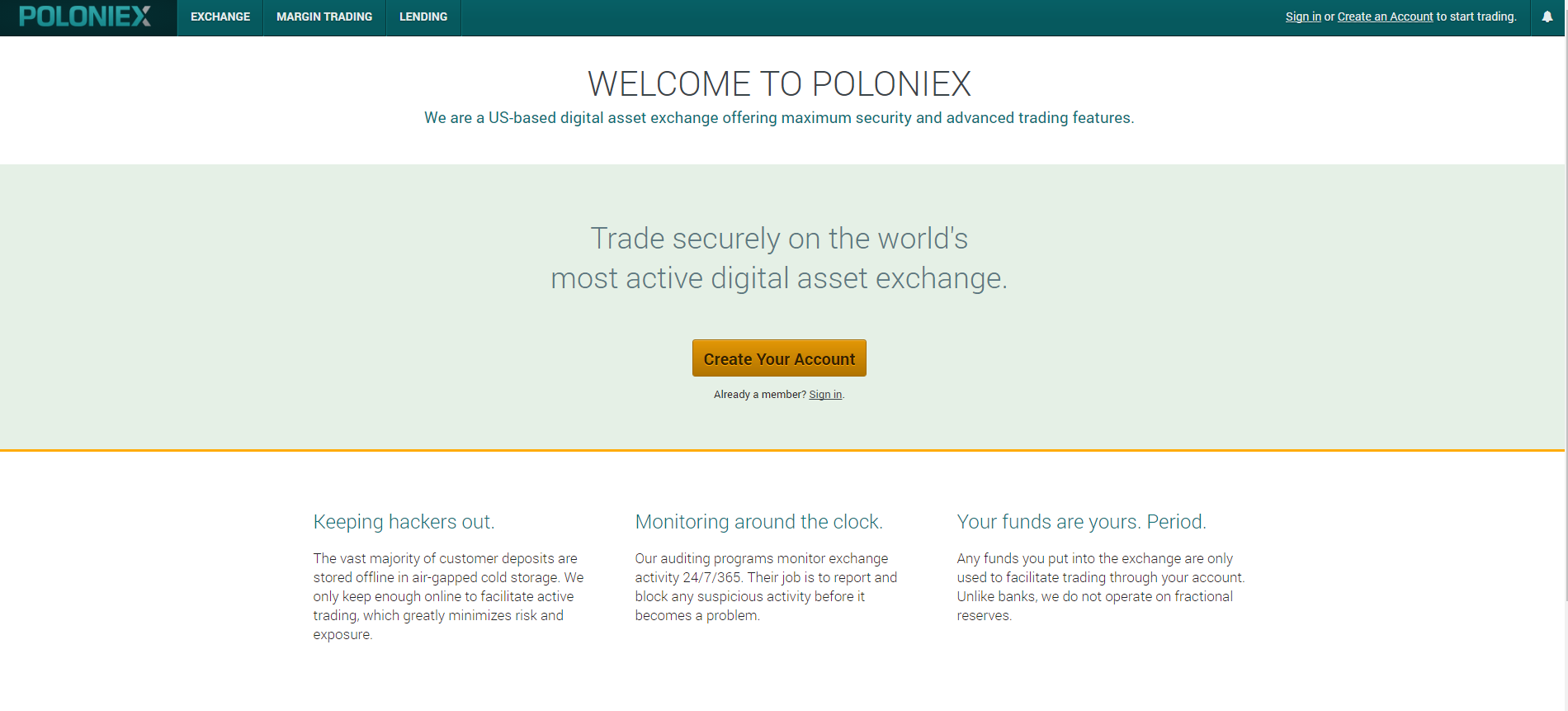 Among the Bitcoin exchanges, Poloniex is known for their lower rates. This means Steem may be valued $1.80 on Bittrex and on Poloniex it may be lower like $1.60. Just an example.
To be honest, I have never tried using the Poloniex exchange because there were some issues with them at some point of time. Users on Steemit and other platforms were complaining about the inability to withdraw funds. However, that problem seems to be resolved for now but I'm not sure if they are error-free now.
Do invest carefully to avoid your funds getting swallowed by rogue exchanges.
In a nutshell
If you're looking for Bitcoin exchanges in 2018, these are some of the exchanges that I recommend using. Always know which coin you plan to buy and find the exchange that trades the particular coin. Also, avoid Bitcoin exchanges that have lots of issues. You can check out Reddit or Steemit to look for the latest cryptocurrency news.
This article is not to be taken as investment or financial advice. Always invest what you can afford to and avoid storing funds in the exchanges except when you need to do some trades.
Thanks for reading.