Pokemon Let's Go Eevee / Pikachu was recently released exclusively on the Nintendo Switch.
For the introductory part of the game, you will have to choose your appearance before you start.
Here's a walkthrough on Pallet Town, i.e. the first place you will visit in this game.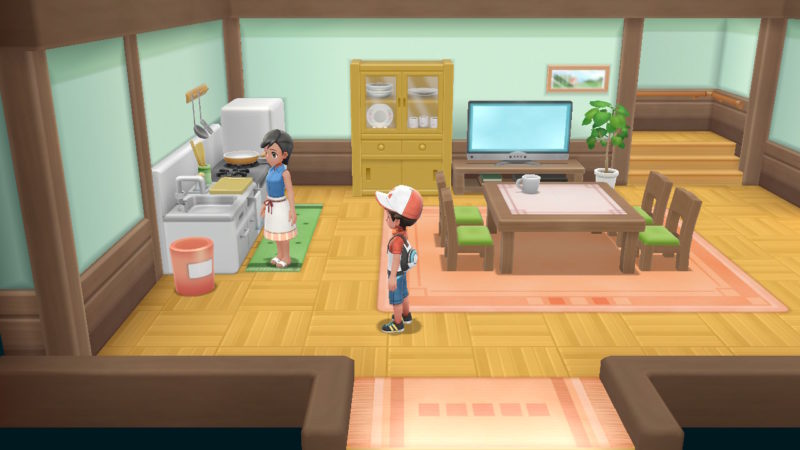 You will start the first part of Pokemon Let's Go in your own room. Read the email on your computer, just across your bed. Get downstairs and you can talk to your mum.
After this, you have to meet Professor Oak to get your first Pokemon and embark on a journey to becoming the Pokemon master. The house beside yours belongs to your rival and he is at the lab as well to pick his first Pokemon.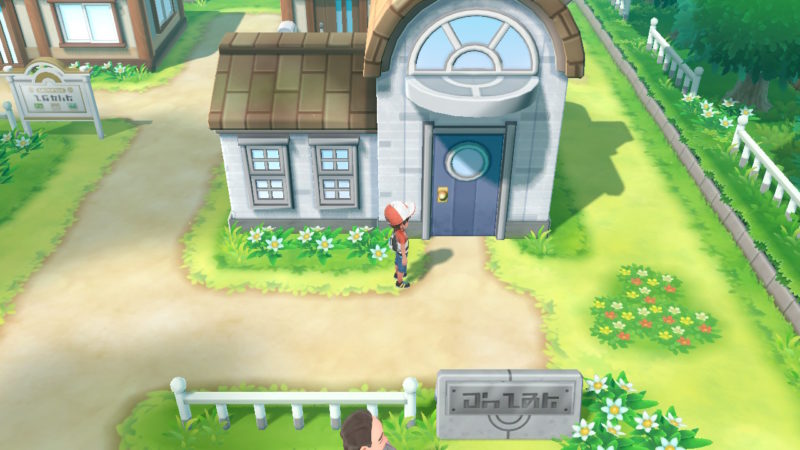 Get out of your house and head over to Professor Oak's lab. You will notice that he's not there. Your rival is there and two pokeballs are there, with one empty slot.
Leave the lab and head over to the side of your house (uppermost part).
You will notice Professor Oak there with a couple of Pidgeys.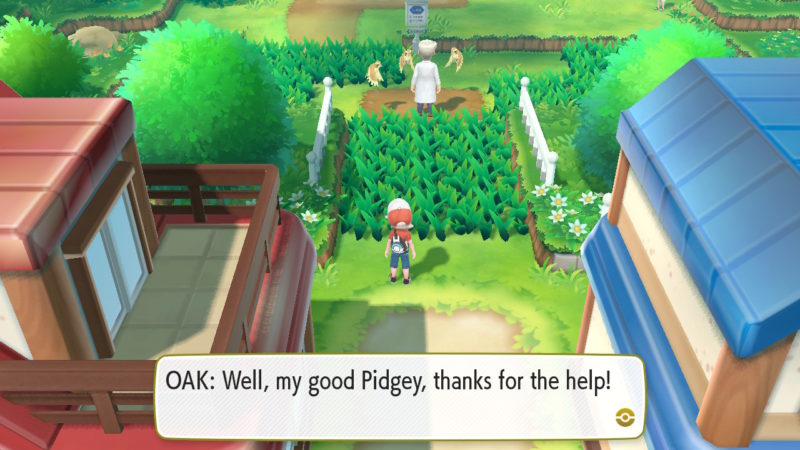 Talk to him and there'll be an Eevee there. You have to capture the Eevee.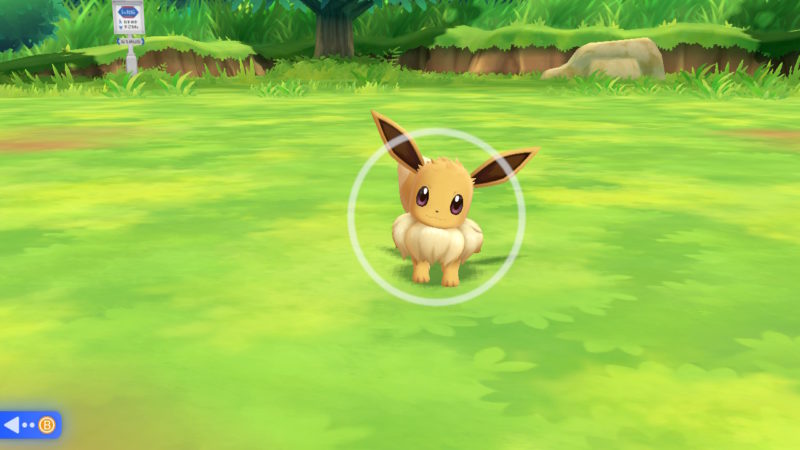 The game will teach you how to throw a Pokeball. After capturing Eevee, you will follow Professor Oak back to the lab.
As expected, your starter Pokemon will be Eevee and your rival will choose Pikachu as his starter.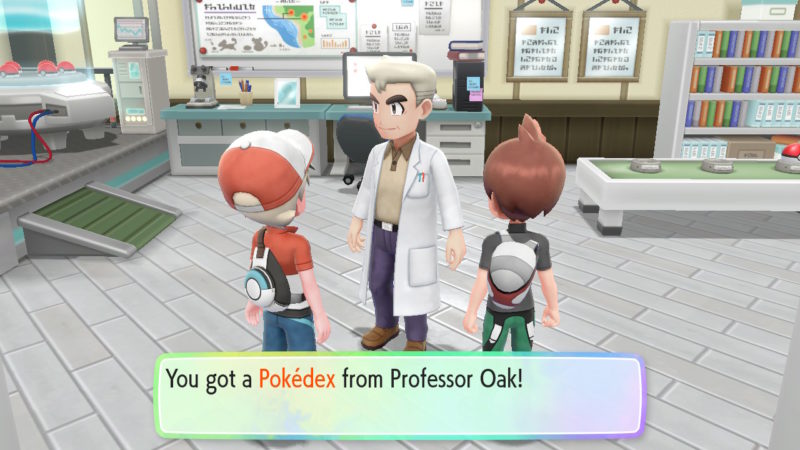 And that's it for the introductory part. To proceed to the next area, go through Route 1 and you will reach Viridian City.
Do expect to encounter Bellsprouts, Pidgeys and maybe Rattatas on the way. You can capture them without using any berries.
It's quite similar to Pokemon GO.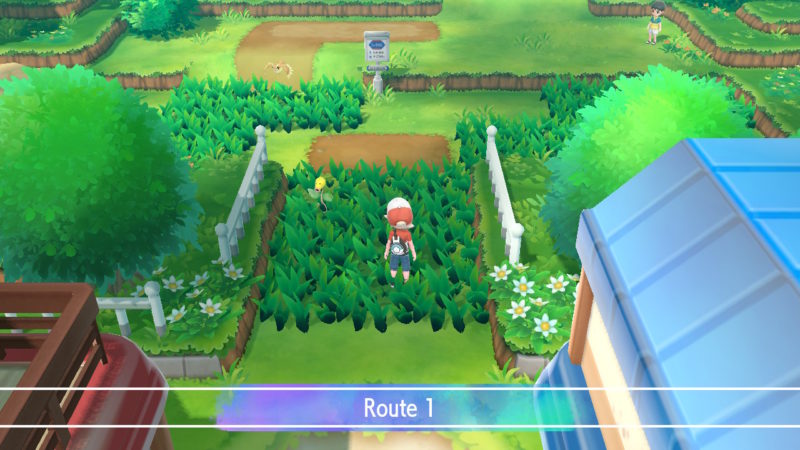 ---
Related articles:
Pokemon Let's Go: Route 6 Guide And Available Pokemon
Pokemon Let's Go: Cerulean City Gym Guide (Misty's Gym)
Route 5 Walkthrough And Guide – Pokemon Let's Go