Lords Mobile is one of the hottest mobile games right now and it's basically a 3D MMORPG similar to Clash of Clans.
With over 100 million downloads on Google Play alone, it's one of the top downloaded games right now.
The problem is, playing mobile games on your phone can be rather battery-draining. If you wish to compete with other players globally all the time, you will need an alternative and using your PC is a great solution.
For starters, playing Lords Mobile on PC is convenient if you're at home and you don't need to constantly charge your smartphone. Read on to find out how to download, install and play Lords Mobile on your computer.
Disclaimer: I may have affiliate links in the article.
1. Install an emulator called Bluestacks
An emulator is an application that allows you to play mobile games on the PC. Think of it as using your PC as a smartphone. It works for all kinds of games, not just Lords Mobile.
There are also various emulators in the market and the one I've been using is Bluestacks 4.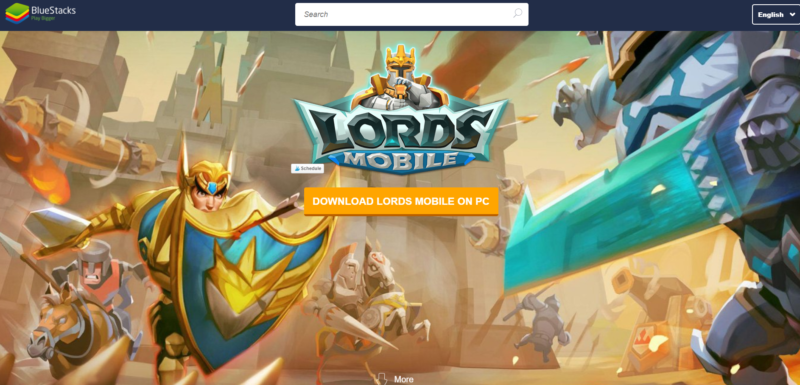 If you use the direct link you should get to this page and it's free to use. Otherwise, just search for it on Google or other search engines.
Just click on download. The file should be a few hundred megabytes not including any games you download.
Once downloaded, just install it by following the on-screen instructions. It's quite straightforward.
On your first login, they will probably prompt you asking to connect to Google Play or Facebook or other accounts. Use the account that you used for Lords Mobile on your smartphone.
If you connected Lords Mobile on Google Play with your phone, use the same account if you wish to get the same data loaded (synced).
2. Search for Lords Mobile
Next step is to just use the search bar and search for the game. It should pop up as the first option.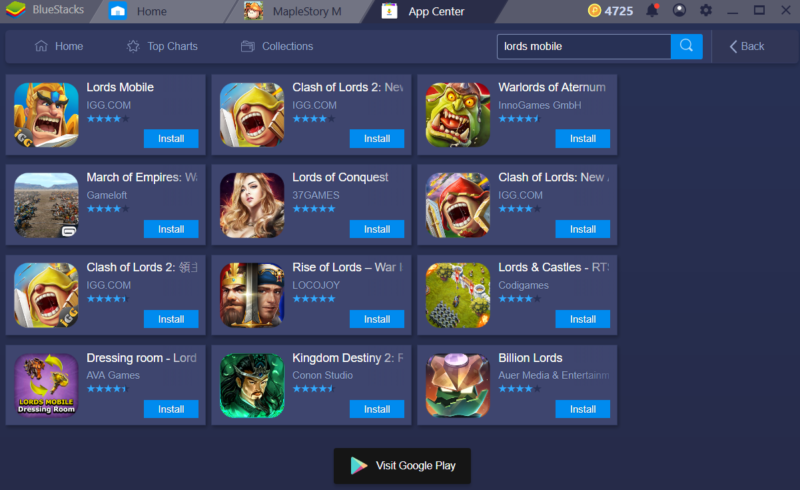 Click on it and install like you do on your smartphone. It's actually the same.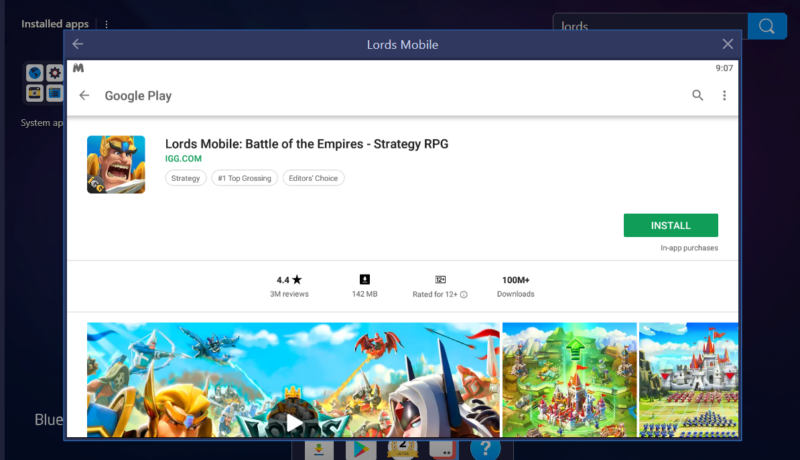 And that's about it. Once installed, you can play immediately and this service is free.
3. Start playing Lords Mobile on your PC
This is how it looks on the computer. You can adjust the size of the application as you wish.
If required, you can also do key-mapping by using the keyboard icon at the bottom.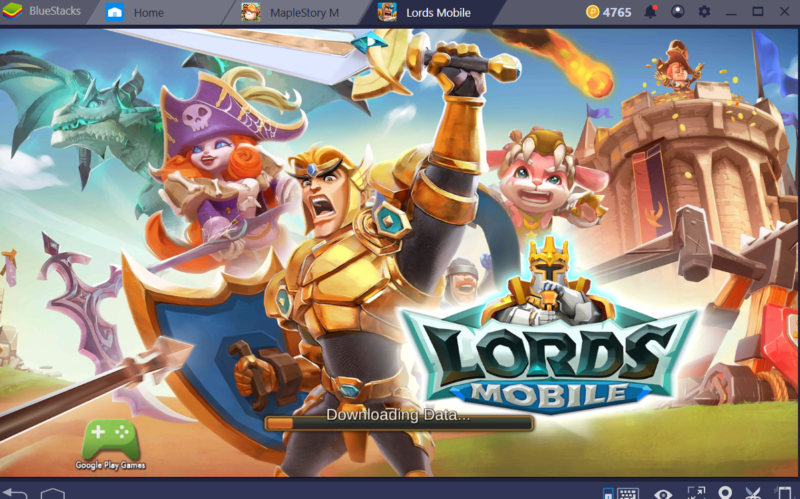 To play the game, you can just use your mouse and if required use your keyboard for certain functions.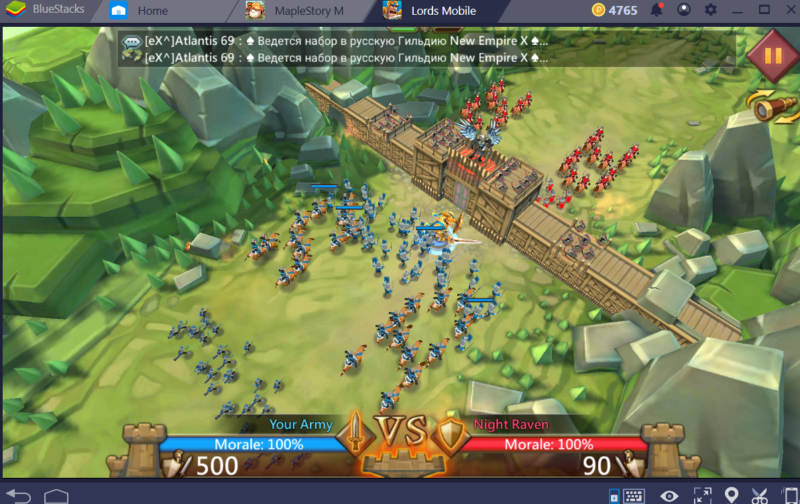 In a nutshell
Playing Lords Mobile or other games on the PC is pretty easy. You just need an emulator like Bluestacks to do so.
Hopefully this guide has been helpful for you.
---
Related articles:
How To Play Art Of Conquest On PC
Play Final Fantasy XV: A New Empire On PC
How To Play Guns Of Glory On PC
Play Linda Brown : Interactive Story on Computer
How To Play Granny On Your PC (Mobile Horror Game)
How To Play King Of Avalon: Dragon Warfare On PC
Games Like The Sims – 7 Cool Alternatives To Play
15 Best Minecraft Mods That Will Improve Your Gaming Experience