Guns of Glory is a real time strategy MMO mobile game and it features a rather peculiar kingdom that combines beasts and musketeers.
You can control a big army of musketeers and even powerful airships to defeat your opponents. This game also allows you to customize your troops, airship and even equipment.
It is a free to play game which is partially why it has been downloaded many times so far. As it's a graphic intensive game, it drains your mobile phone's battery fairly quickly like other similar games.
Read on to find out how you can play Guns of Glory on PC.
Disclaimer: There may be affiliate links in the article.
1. Download and install Bluestacks 4
You will first need an emulator to play a mobile game on PC. An emulator sort of mimics a mobile phone to enable you to play mobile games.
I personally use Bluestacks 4 to play mobile games on my computer.
If you used the link above, you will see this screen below.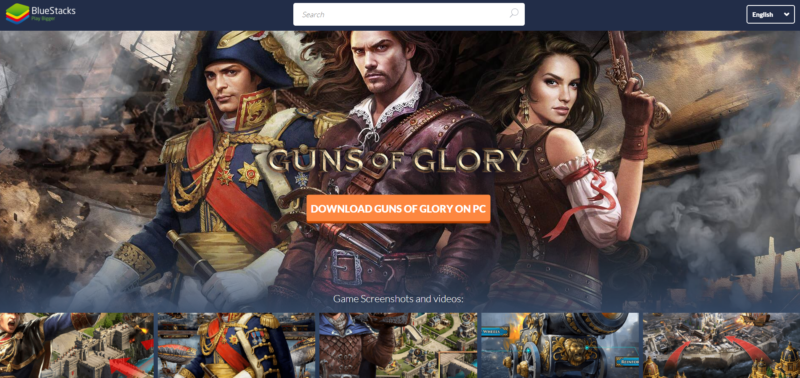 Just click on download and the download for the Bluestacks emulator should start.
After installing Bluestacks 4, you may be prompted to sign in with your Facebook or Google Play account or some other account.
Use the same account that you used for Guns of Glory on your mobile phone, as the data should sync and you can play where you left off.
2. Look for Guns of Glory on Bluestacks and install it
Next up, use the search bar to look for Guns of Glory and you should see the screen below. Download the one that's relevant to you.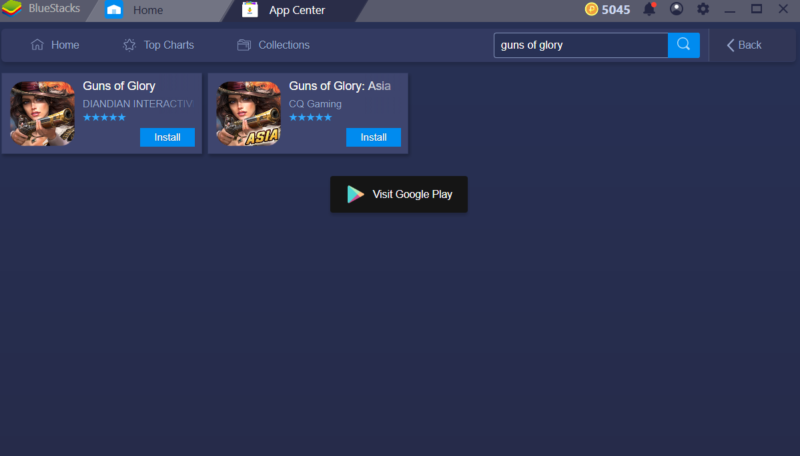 Click on install and you should see the pop-up like in the screen below. Once again, click on install and it starts. It's basically doing the same steps as you would in a mobile phone.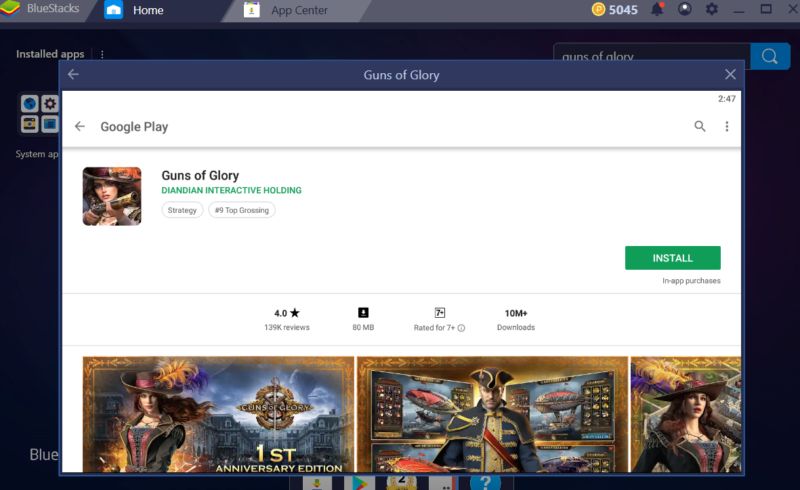 After installing, you can start playing the game.
3. Play Guns of Glory on PC
That's about it. It's pretty easy to play this game on PC or any mobile games if you have an emulator.
This is how the game looks like on PC.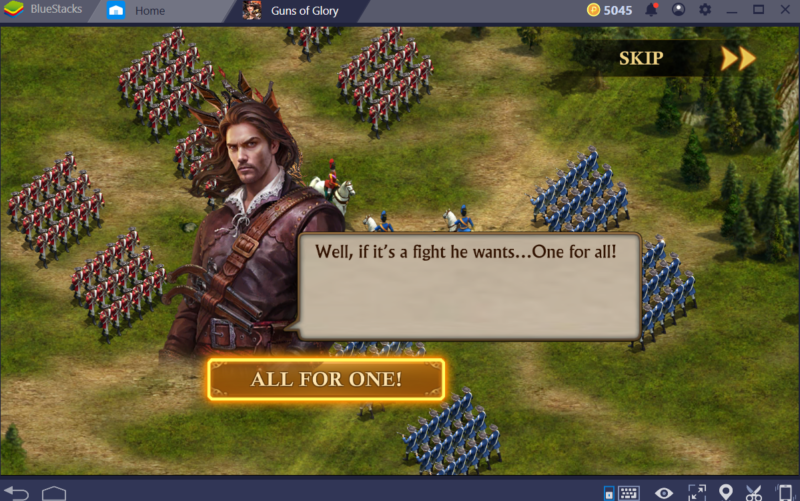 If you wish to map certain in-game buttons to keys on your keyboard, you can use the keyboard icon below.
It will allow you to match certain keyboard keys to some of the buttons in the game according to your preference.
In a nutshell
The whole process of installing Bluestacks to play Guns of Glory is a pretty simple one.
You only have to wait for the downloads and apart from that, it's pretty straightforward.
---
Related articles:
Play Final Fantasy XV: A New Empire On PC
How To Play Art Of Conquest On PC
How To Play King Of Avalon: Dragon Warfare On PC
Play Linda Brown: Interactive Story On PC
How To Play Azur Lane On PC – Ordinary Reviews
Get Rid Of Bounties In AC Odyssey
How To Play Lords Mobile On PC
How To Play Granny On Your PC (Mobile Horror Game)