Granny is a highly popular mobile game at the moment, and it has millions of downloads so far.
It's a horror mobile game and it may not be suited for the younger gamers.
If you're interested in downloading and installing this game on PC for convenience, do read on.
Here's how you can play Granny on your PC.
Read also: Top 9 Best Free Horror Games Out There
1. Download and install Bluestacks
The first thing you need to play a mobile game on PC is to use an emulator.
One emulator that you can use is Bluestacks. You should see this screen when you use that link.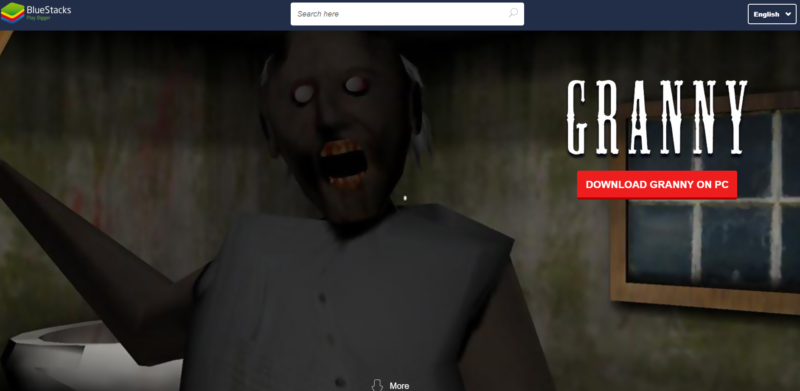 It leads you to the Bluestack website. Just download and install Bluestacks on your computer.
Once you're done, you should see plenty of different games to choose from.
2. Install Granny On Bluestacks
First thing you can do is use the search bar and type "Granny".
You will see a list of different games, all similar to the one you're looking for.
Choose the first option by DVloper as it's the original one.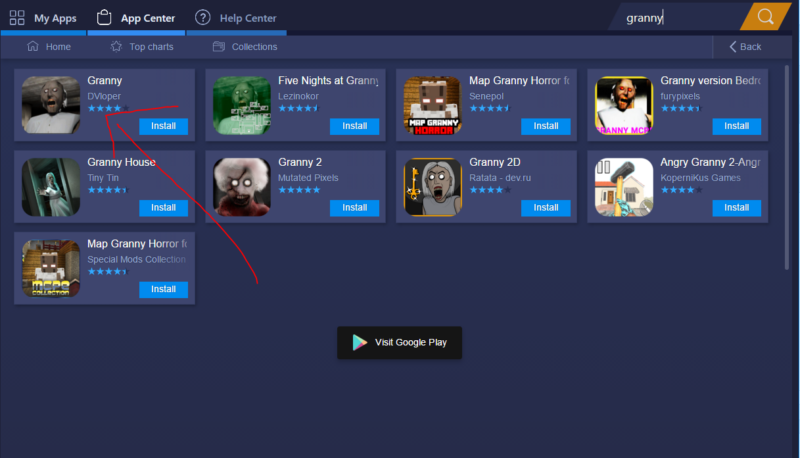 Click on install and a pop-up should appear. Like the screenshot below, just click on Install and it should be done in a minute or less.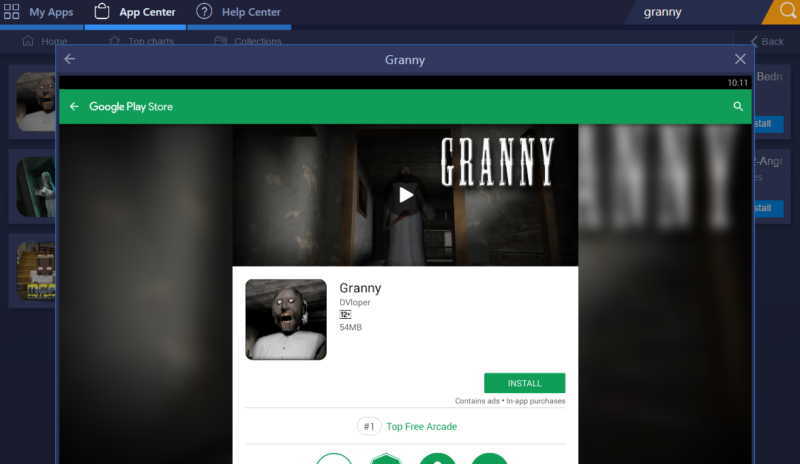 It's only 54 MB and it takes a few seconds for myself to install. And that's it!
3. Start playing Granny on your computer!
It's that simple. You can now play Granny on your PC if you're at home.
Playing games on the mobile phone may be data and battery consuming, so you may want to minimize that.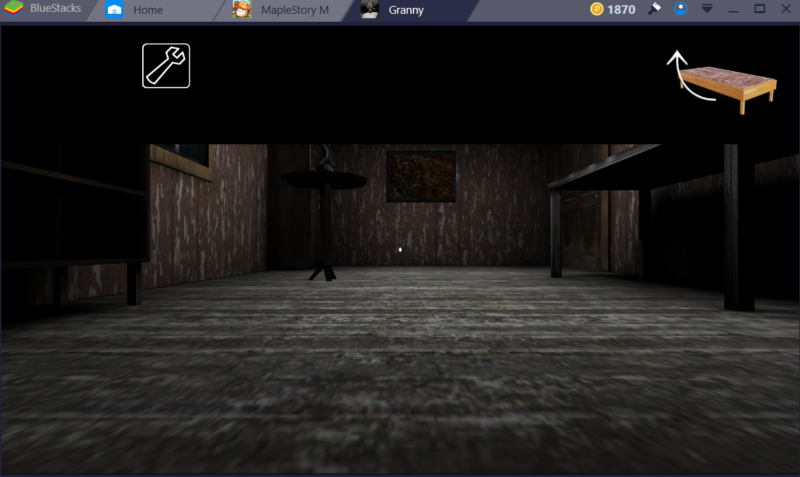 This is an example of the Granny gameplay on PC. To look around, you have to use your mouse and drag the screen.
As for action buttons like hiding under the table, just use your mouse to click on it.
For moving around, you can use the normal "WASD" keys on your keyboard.
Granny doesn't have that many buttons to press, so it should be fairly easy to play on the PC.
I feel like it's creepier on the PC considering the difference in screen size. Do give it a try today!
---
Related articles:
How To Play Linda Brown: Interactive Story On PC
How To Play Azur Lane On PC – Ordinary Reviews
Install And Play Fortnite (Beta) On Android Now
MapleStory M – How To Play This Mobile Game On PC
Games Like Roblox – 8 Different Alternatives To Play Today
Best Multiplayer Horror Games – 8 Different Games To Check Out Today
Games Like Fallout 4 – Top Ten Alternatives To Play Today