Azur Lane is a popular Japanese RPG shooter game that utilizes 2D side-scrolling features. This game allows you to build your own fleet and it features a wide range of warships that you can use.
With over 300 unique ships and cool characters that come with them, it's no surprise that this mobile game became popular.
For those who are worried of using up your smartphone's battery playing Azur Lane, why not play it on PC?
Read on to find out how to play Azur Lane on your PC.
Disclaimer: There may be affiliate links in the article.
1. Install Bluestacks on your computer
The first thing you need is an emulator. An emulator is an application that allows you to play mobile games on your computer.
Personally, I use Bluestacks 4 as my emulator so this guide will be based on Bluestacks. Using that direct link will lead you to the page as shown below.

You just need to click on download to get Bluestacks on your PC. The file size is about a few hundred megabytes at least excluding any games you download later.
Once you've downloaded and installed Bluestacks 4, they may prompt you asking to connect to some account like Facebook or Google Play.
Choose the account you used for Azur Lane in your mobile phone.
Once done, you can start looking for the game.
2. Find Azur Lane on Bluestacks
Next up, just search for Azur Lane using the built-in search bar. This game should appear like in the screenshot below.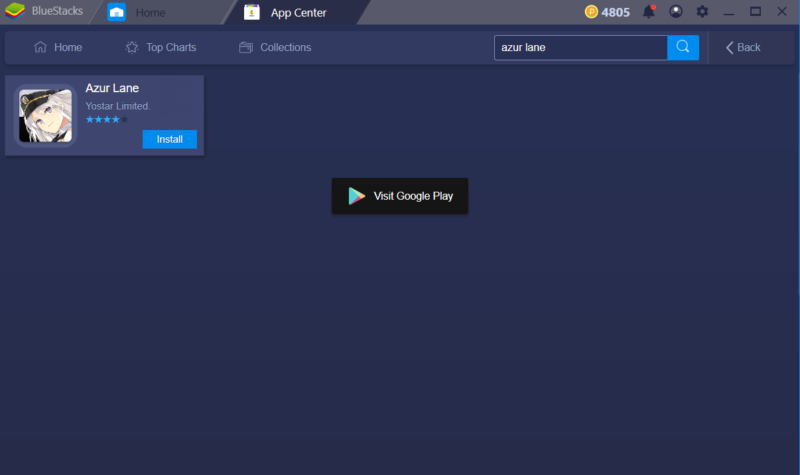 Just click on install and follow the on-screen instructions.
3. Install Azur Lane On PC
This pop-up should appear and just click on install to proceed. It's basically the same as the one in your smartphone.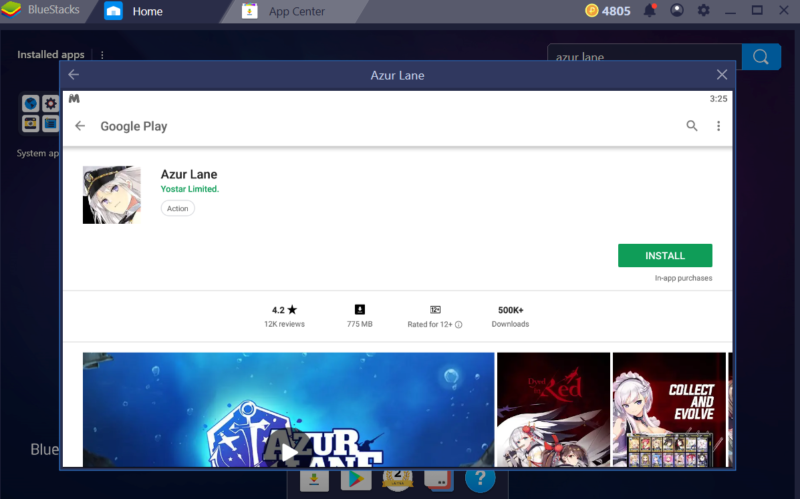 The file size is about 800 MB. Just wait for it to finish installing and you're pretty much done.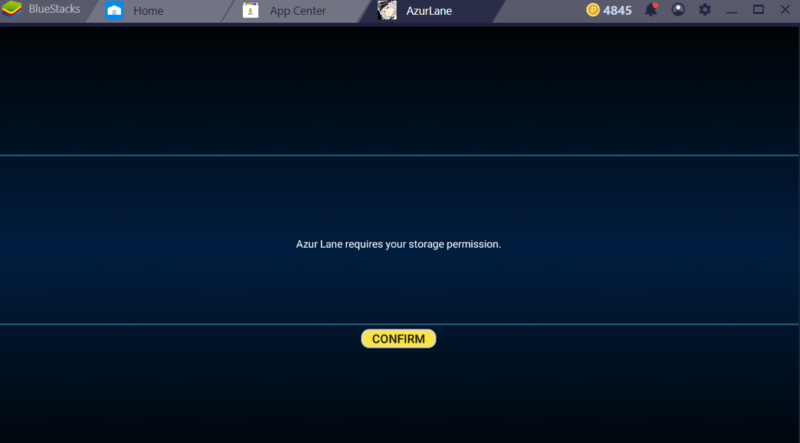 As usual, you have to give permissions to the game to proceed, such as storage and audio permissions.
4. You can now play Azur Lane on your computer
And that's it. If the game has an extra update, this it what you'll see.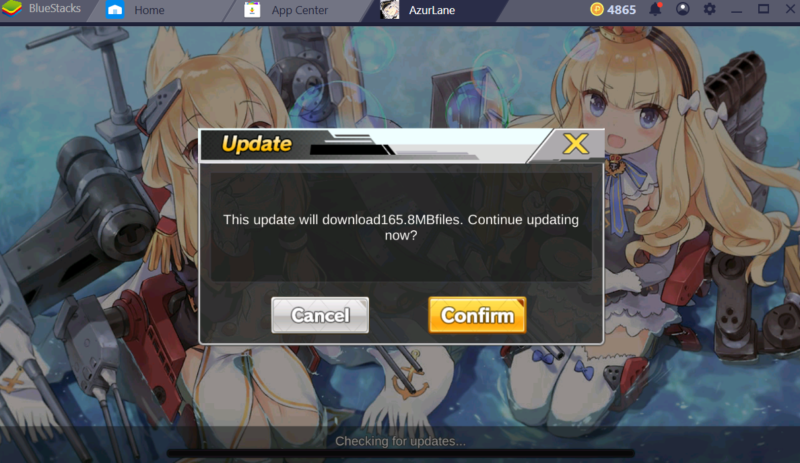 Once you've done installing any updates, you can now play Azur Lane on Bluestacks.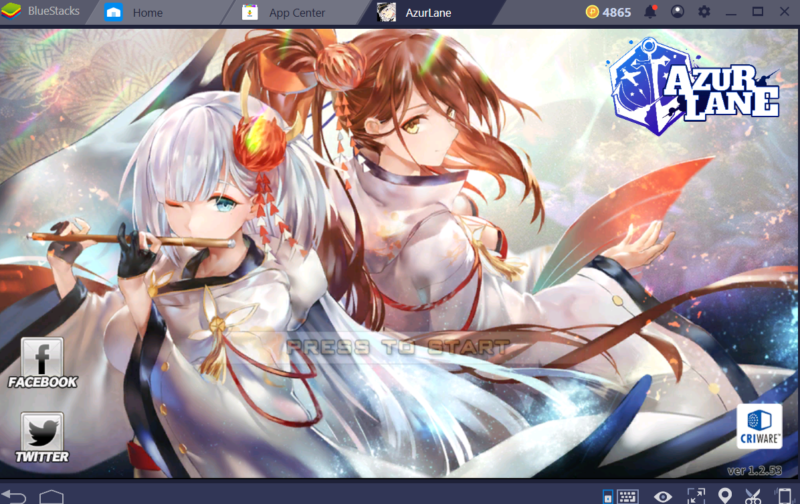 That's about it. This emulator also has key-mapping features which means you can map some of the in-game buttons to your keyboard's keys.
It is to make the gameplay more convenient but it's not necessary for many games that require clicking at most.
In a nutshell
You can use this emulator to play all sorts of mobile games, not just Azur Lane. Playing on a PC makes it a lot more convenient if you're at home.
Once you've installed Bluestacks or some other emulator of your choice, you can download and install as many mobile games as you want provided you have the space.
---
Related articles:
How To Play Art Of Conquest On PC
How To Play Dragon Ball Z: Dokkan Battle On PC
How To Play Guns Of Glory On PC
Play King Of Avalon: Dragon Warfare On PC
How To Play MapleStory M On Your PC (Windows)