Persona 5 takes social stats as one of the main priorities in the game. There are five different stats to be exact, and kindness is one of them.
Here's a short guide on how to raise kindness in Persona 5. Do note that kindness is useful for a couple of things, including progressing relationships with confidants.
How to raise kindness in Persona 5
One of the best ways to increase kindness in this game is to take care of your plant. Hence, you should get access to your plant as soon as possible. In order to do so, you have to first clean your room.
When you have access, you need to get some nutrients from the flower shop. It's located at the underground mall in Shibuya. You should always have enough nutrients with you as you have to check on your plant each day.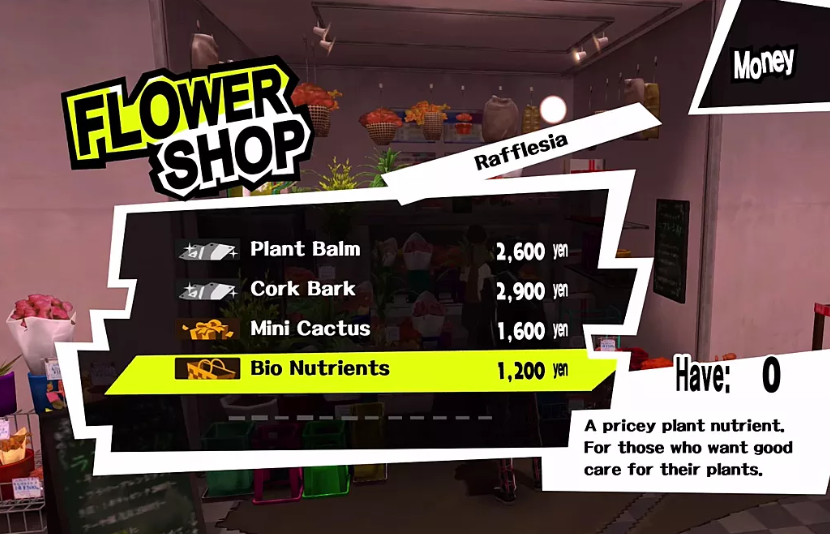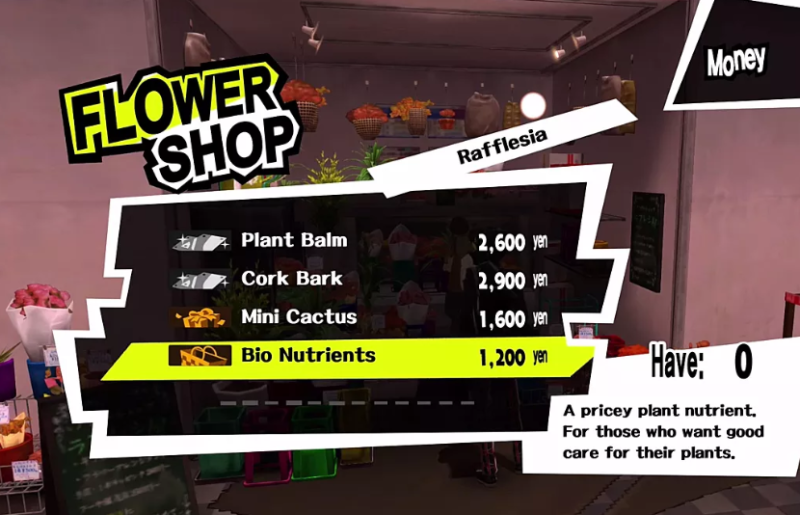 Also, before you go to bed, check and feed your plant whenever it is allowed by the game.
Another way to raise kindness is to have conversations with Sojiro, the guy who's letting you sleep at Le Blanc. Although he's quite rude at first, over time he'll get much better as the story progresses. You will also learn how to make coffee from him.
You can also increase your kindness if you work at the Crossroads bar located in Shinjuku. That is, after you meet the reporter there.
Working at the flower shop in the underground mall will also help you to increase kindness, plus you'll get paid. You do need to have level 2 charm before you can work there.
Additionally, you can buy books at the bookstore and these books will state which social stat it helps once you've completed it. Get the ones with kindness.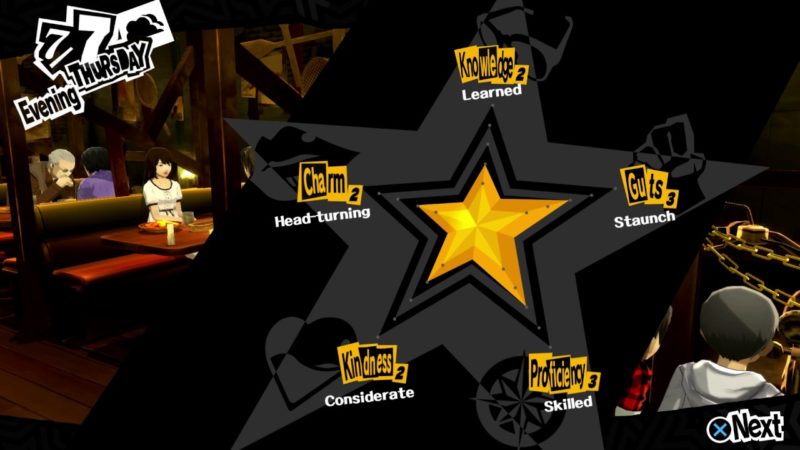 You can sometimes read the books on the train to school, or you can always read them in the library. The library also allows you to use their own books.
Utilize your time properly to gain kindness and other social stats in the game.
Do you need to raise kindness in Persona 5?
Kindness is mainly used to progress relationships with confidants. For instance, you need level 4 kindness to get to rank 2 with Futaba, and she's a great support during Palace battles.
Another example would be Ann, one of the first confidants you'll meet. You need a certain level of kindness before you can build a relationship with her.
Yes, kindness like other social stats are needed in Persona 5. You probably won't be able to max all of your stats in your first game. However, you can bring forward the stats in the New Game+ and later max your social stats for the best gameplay.
---
Related articles:
Best Weapons In Persona 5 For Each Character In The Game
Persona 5 – How To Raise Proficiency (Social Stats)
How To Raise Charm In Persona 5
Increase Knowledge In Persona 5
How To Raise Guts In Persona 5
Persona 5 Stone of Scone – How To Defeat It?