Persona 5 takes social stats seriously and you need to have certain levels of social stats to hang out with confidants.
For example, you need level 5 (max) charm for you to reach rank 6 with Makoto (Priestess confidant).
As Persona 5's story is limited to a certain number of days, you need to spend your time wisely including raising social stats.
One of the social stats you need to raise is charm. Here's how to do it.
How to raise charm in Persona 5
There are various ways to increase or level up the charm social stat in Persona 5. This charm is required for increasing confidant ranks like for Makoto and Takemi. Charm is also needed to pursue more romantic relationships.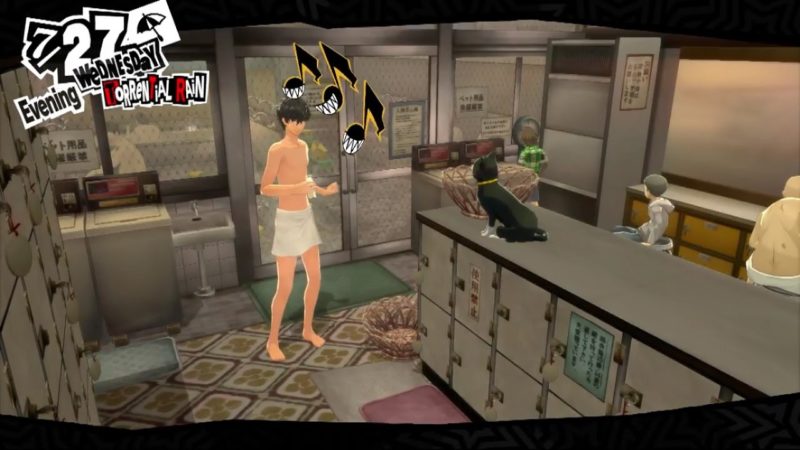 One of the ways to raise charm is by going to the bathhouse. It is located pretty close to where you stay (Cafe Leblanc). You have to pay a certain fee (in Yen) and it takes up some time from your day. If you go on Mondays and Thursdays, you will get an additional bonus charm. Furthermore, the boost is available on rainy days regardless of which day of the week it is.
You can also earn some points for charm if you work at the Crossroads bar. This place is available to you once you've unlocked Shinjuku and have progressed in the story.
Like other social stats, you can also raise charm by reading books. You can do so at the school's library. There are also bookstores in the game, like the one in Shibuya, where you can buy books that will improve your charm upon completion. If you bought books, you can sometimes read it on the train or anytime in the library.
There are also random ways to earn charm points, like doing well for your exam, spending time with some confidants or even eating at some of the restaurants.
Do you need to raise charm in Persona 5?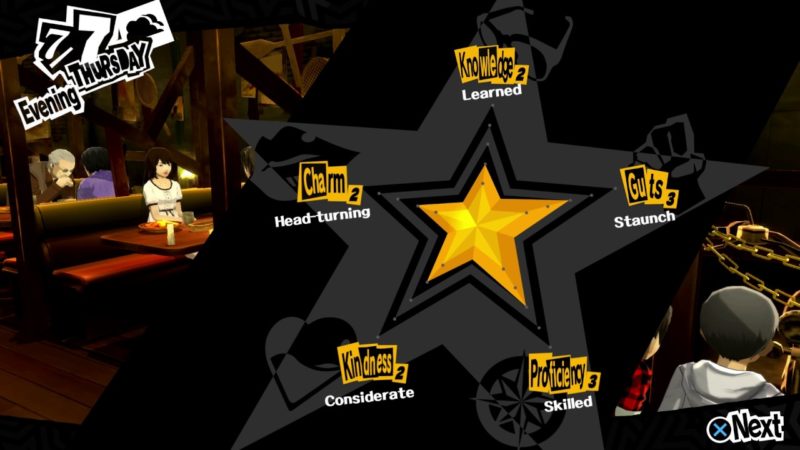 Like other stats (e.g. guts and knowledge), you need to reach a certain level for you to proceed in ranking some of your confidants. For e.g. you need a high level of charm to reach rank 8 with the Death confidant.
Each confidant has different benefits for you, especially when your confidant rank is high. These benefits are mainly to help you in your Palace battles. So if you don't reach a certain level in charm, you'll be missing some of these benefits.
Furthermore, a higher level of charm unlocks more romantic conversations.
To be safe, try to hit high levels of social stats in general for your first play-through. You can then bring forward social stats for New Game+ and later max all of your stats in the next play-through.
---
Related articles:
Persona 5 – How To Raise Kindness (Social Stats)
How To Increase Proficiency In Persona 5
Persona 5 Stone of Scone – Where Is It?