Peace Movement is a bounty mission in Tom Clancy's The Division 2.
This bounty is activated after you've completed the Foggy Bottom project.
Here's a walkthrough of Peace Movement in The Division 2.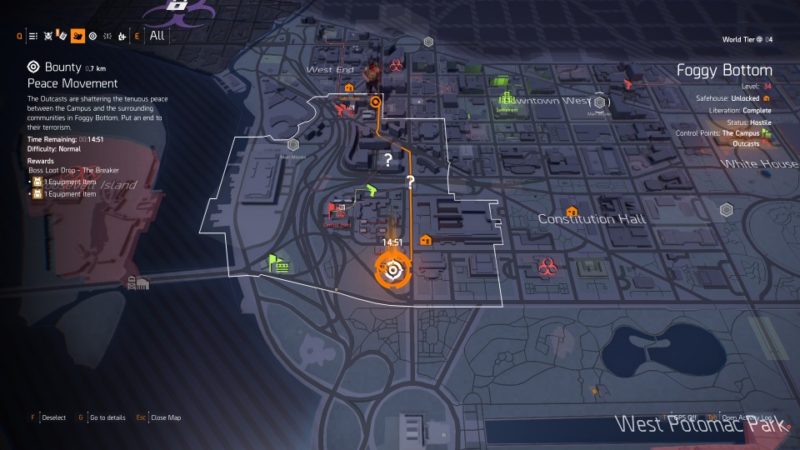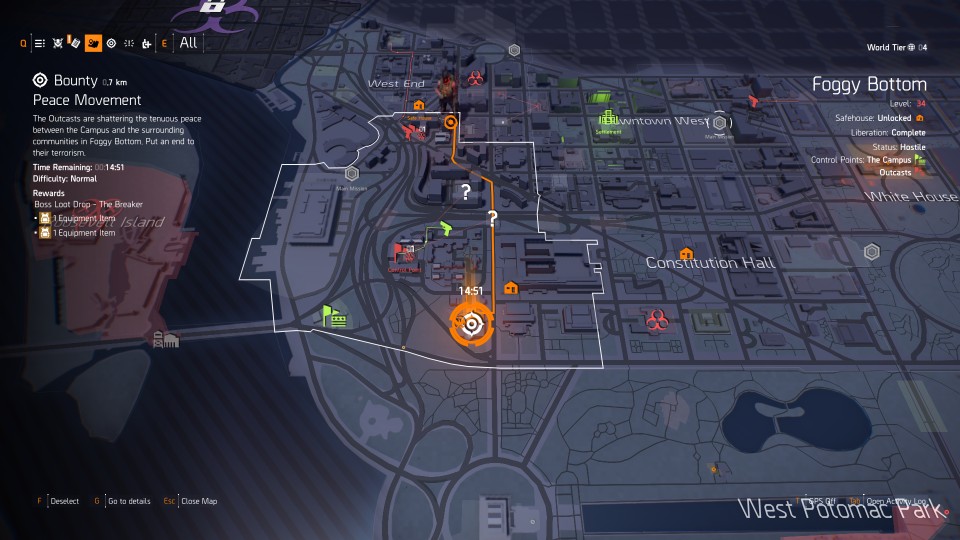 Get inside the building
Follow the map to the bounty's location.
You may reach this building which says Parking. If you do, go towards the left side of the building.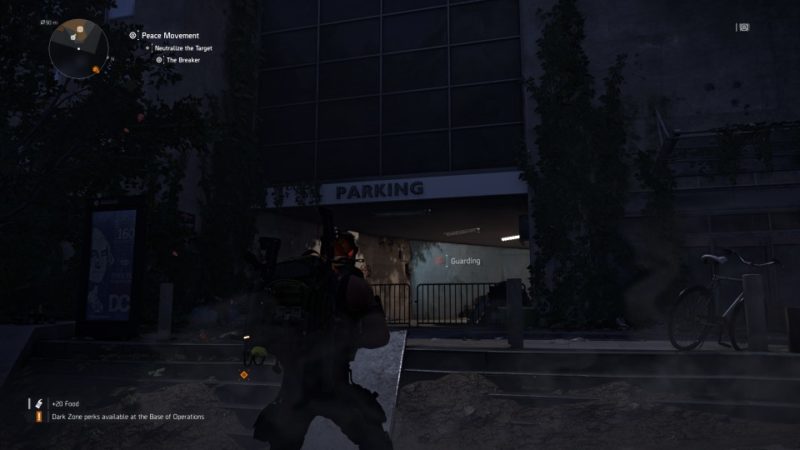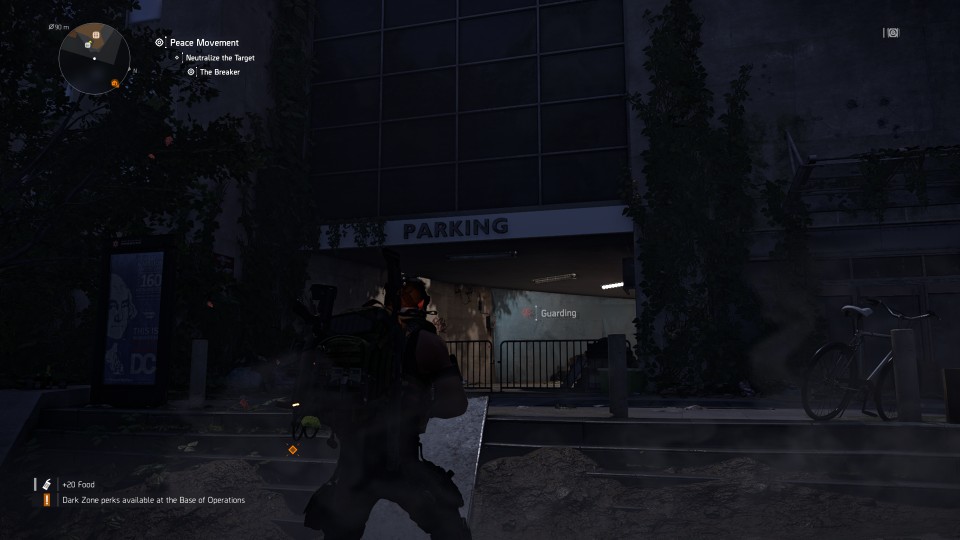 The actual entrance is this smaller side door here.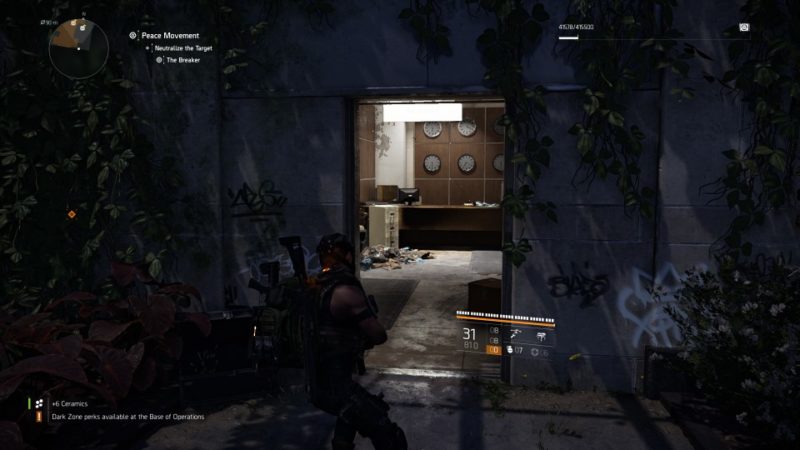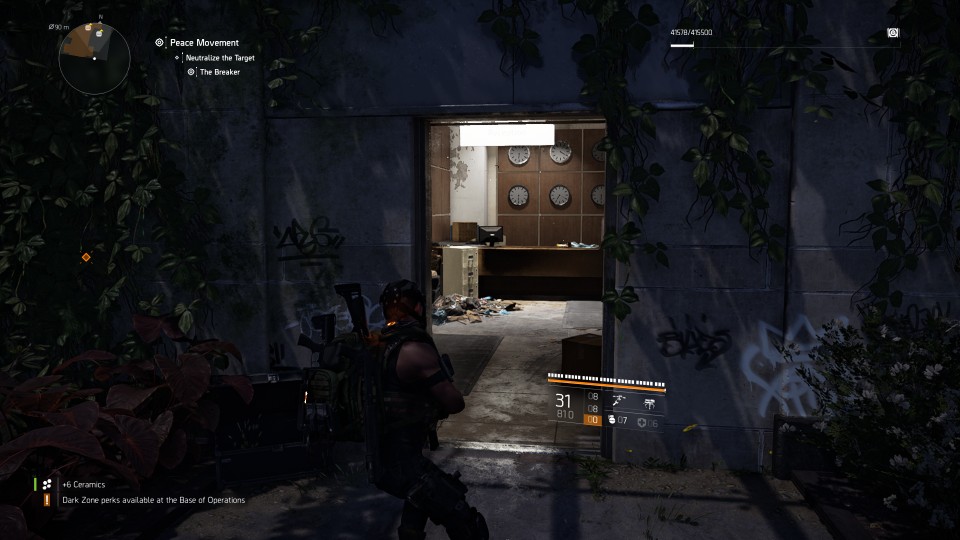 Secure the atrium
Keep going until you reach the atrium.
There should be some hostiles here guarding the area. Kill all of them.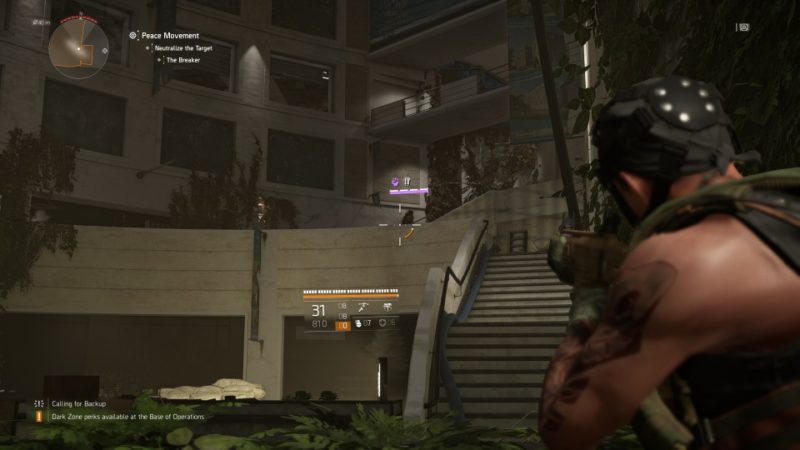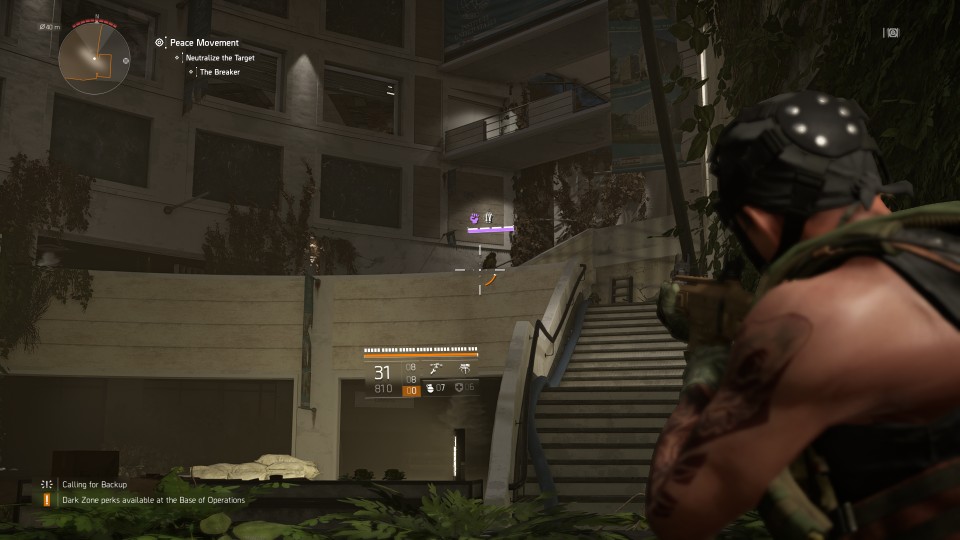 Neutralize The Breaker
After securing the atrium, head upstairs and you will reach an office space.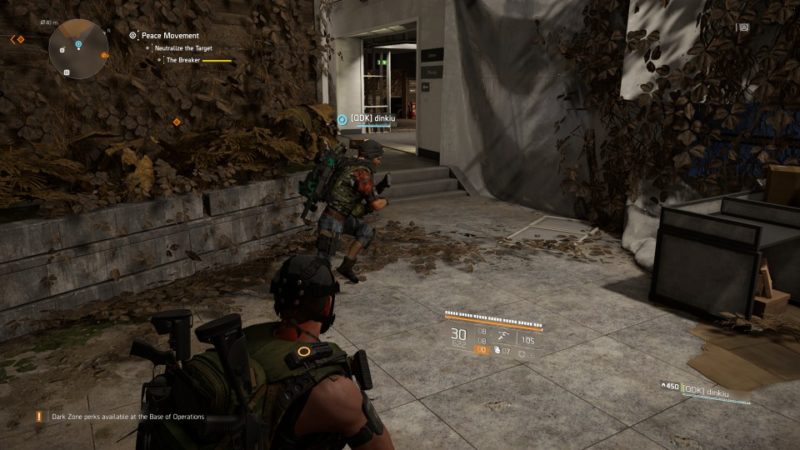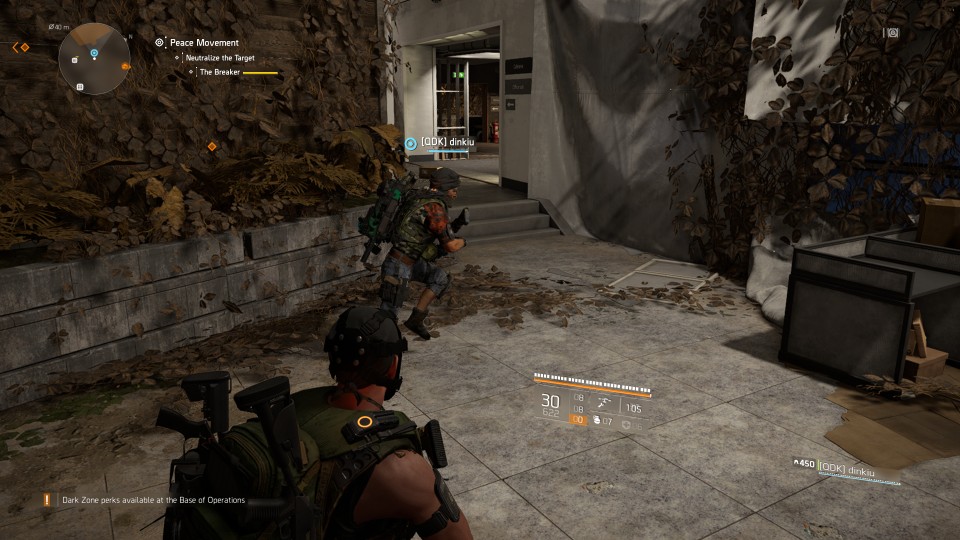 Kill all of the hostiles here and eliminate the target named The Breaker. He is heavily armored.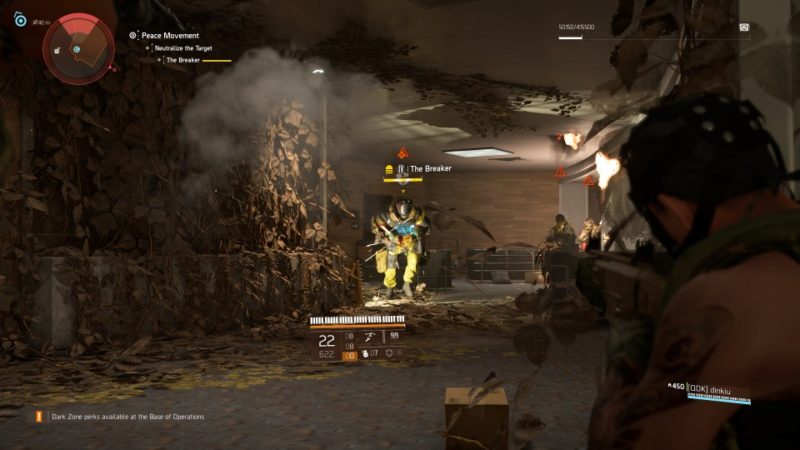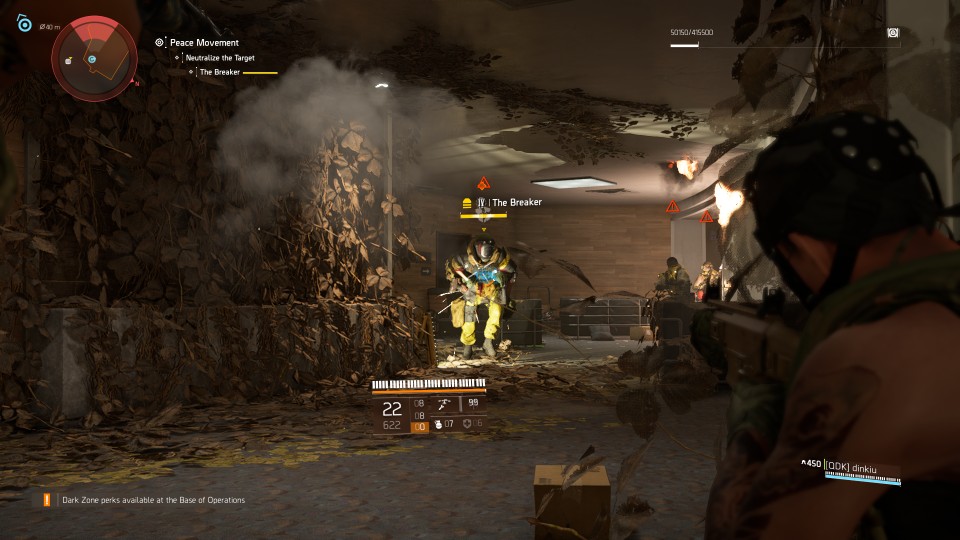 The bounty mission completes once you've secured the area and neutralized the boss.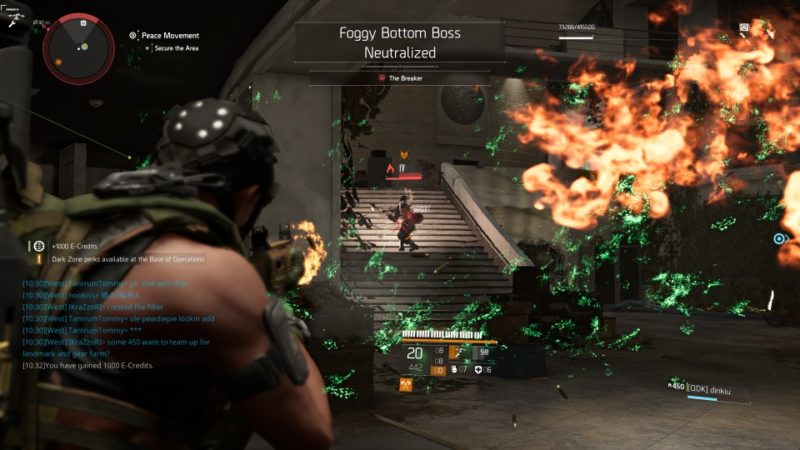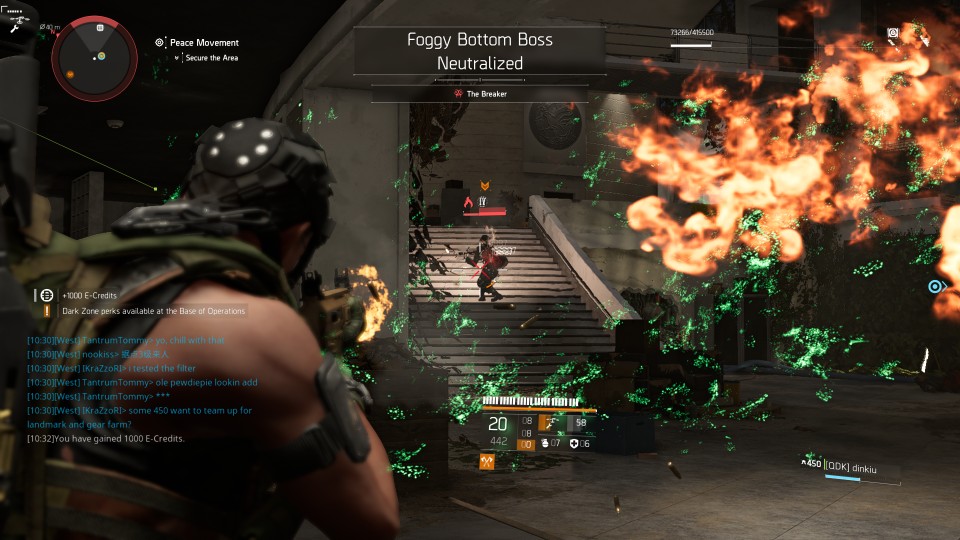 ---
Related articles:
How To Get Over 450 Gear Score – The Division 2
Judiciary Square Metro Station – The Division 2 Walkthrough
Greenhouse Community – The Division 2 Walkthrough