Path of Defense is a quest you'll receive at Far Watch Post in World of Warcraft (WoW) Classic.
Your task is to get 5 singed scales from the Lightning Hides and Thunder Lizards at Thunder Ridge.
Here's a walkthrough of Path of Defense in WoW Classic.
To unlock the quest, you need to have met Uzzek at the Far Watch Post.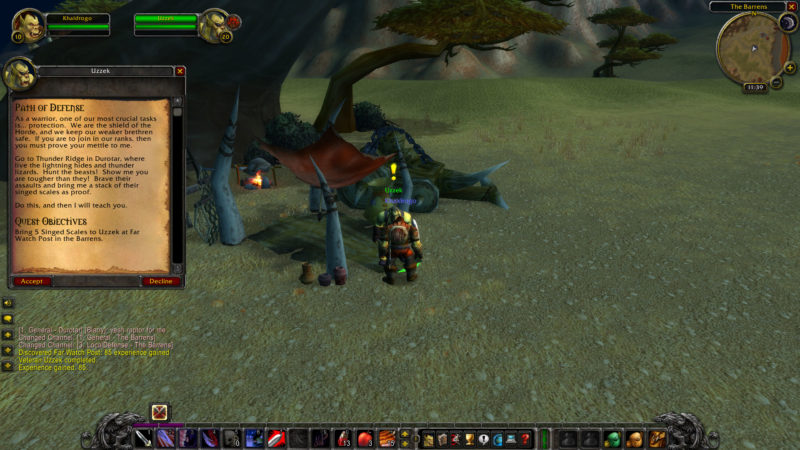 Get to Thunder Ridge
The Thunder Lizards and Lightning Hides are in the Thunder Ridge. They're sort of underground and you can see them from above.
To get there, just go northeast of Far Watch Post, or rather northwest of Razor Hill.
The exact location is shown in the map below, marked by the player location.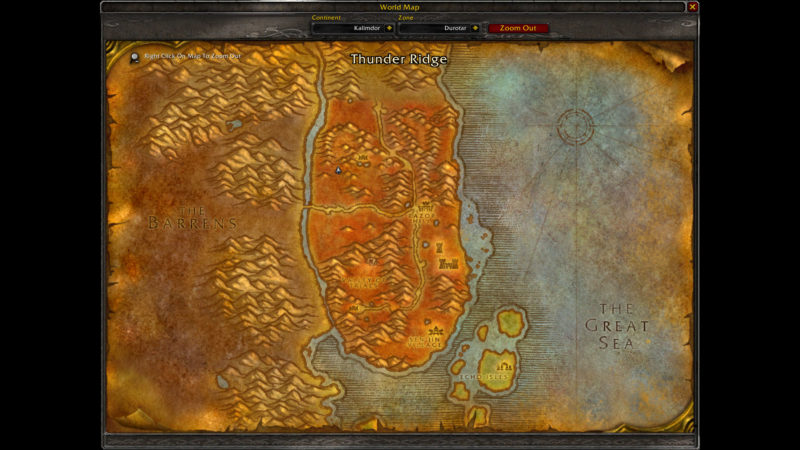 Get 5 Singed Scales
Once you're there, kill Thunder Lizards or Lightning Hides to get singed scales.
They may not always drop so you have to kill a number of them. It's much easier in a party.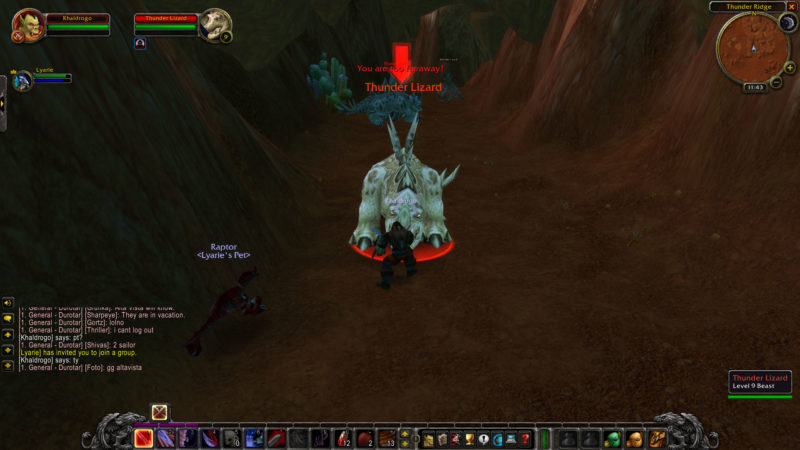 And that's all for Path of Defense in WoW Classic.
---
Related articles:
How To Find Margoz: WoW Classic Guide And Walkthrough
The Admiral's Orders: WoW Classic Guide And Walkthrough
Veteran Uzzek: WoW Classic Guide And Walkthrough
Conscript Of The Horde: Classic WoW Guide And Wiki
How To Find Thun'grim Firegaze: WoW Classic Guide
Encroachment: WoW Classic Guide And Walkthrough
Break A Few Eggs: WoW Classic Guide And Walkthrough