Pacify The Centaur is a quest you can start in Thousand Needles in Classic World of Warcraft (WoW).
Your task is to slay the Galak Scouts, Galak Wranglers and Galak Windchasers.
Here's a walkthrough of Pacify the Centaur in WoW Classic.
To unlock the quest, talk to Cliffwatcher Longhorn in Freewind Post.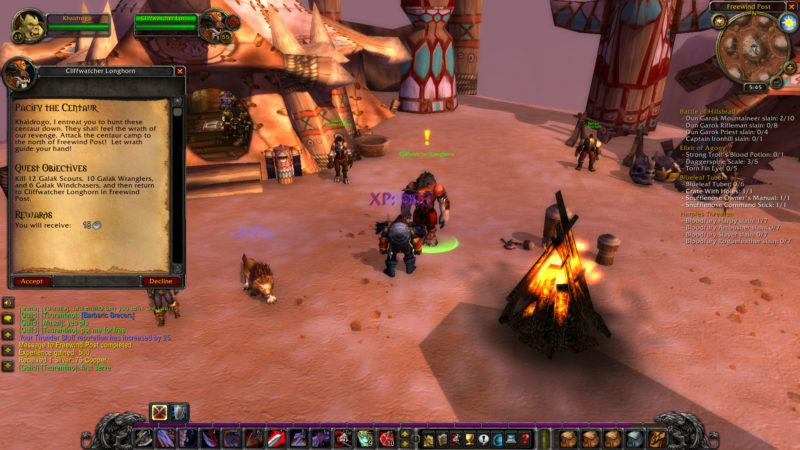 How to find the centaurs
The centaurs are located in a campsite just north of Freewind Post.
The exact location is shown in the map below, marked by the player location.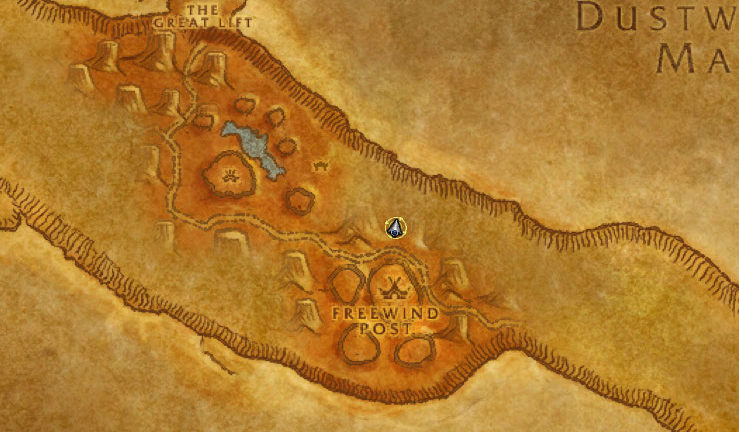 You should see the spiky entrance to the centaur area. All three types (Wrangler, Windchaser and Scout) are available within the campsite.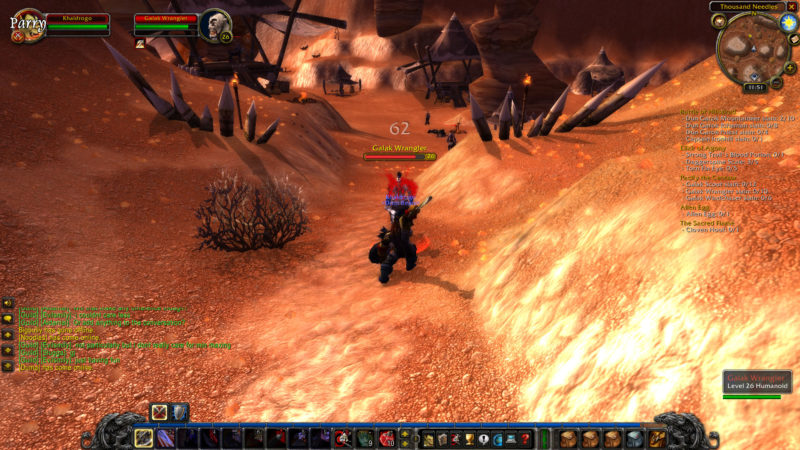 Just slay them all according to the required numbers.
Wranglers are the most annoying of them all as they can put a trap on you.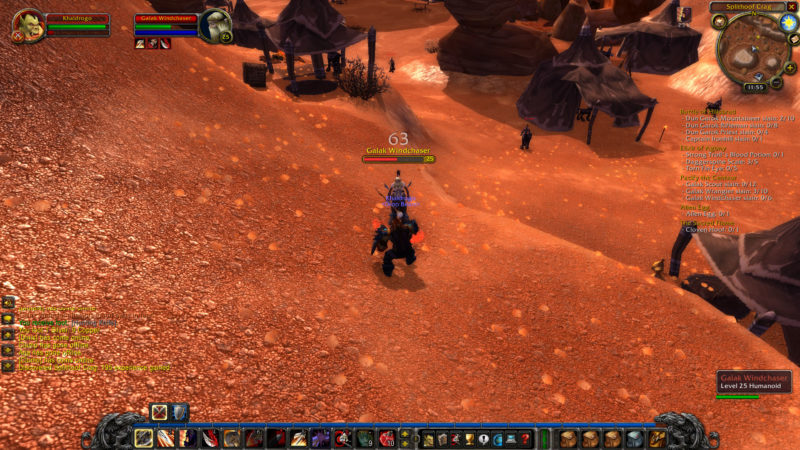 Once you've done the job, go back to Cliffwatcher to claim silver coins as reward.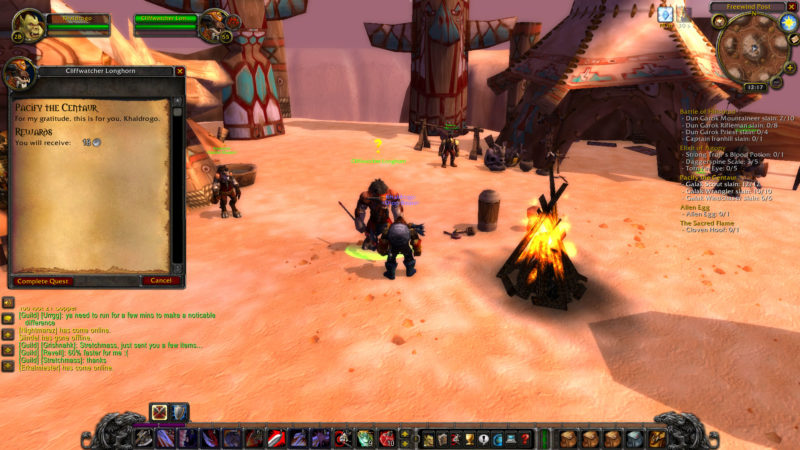 ---
Related articles:
Trial At The Field Of Giants: WoW Classic Walkthrough
Gann's Reclamation Quest: WoW Classic Guide And Wiki
Free At Last: WoW Classic Quest Guide And Walkthrough
Wanted: Arnak Grimtotem – WoW Classic Walkthrough
Grimtotem Spying: WoW Classic Guide And Walkthrough
The Lost Pages: WoW Classic Guide And Walkthrough