One Man's Hell is a mission that is available in Tom Clancy's Ghost Recon: Breakpoint.
Your task is to talk to Samuel to help him resolve his issues with the Sentinels.
Here's a walkthrough of One Man's Hell in Ghost Recon: Breakpoint.
Talk to Samuel
Your first objective is to find and talk to Samuel. He is within the Sinking Country province, just southeast of Garden Mangrove.
The exact location is as shown below, marked by the blue player location.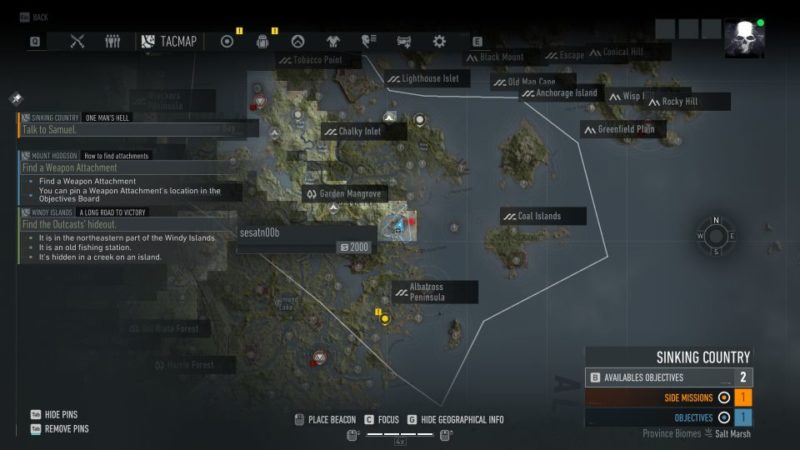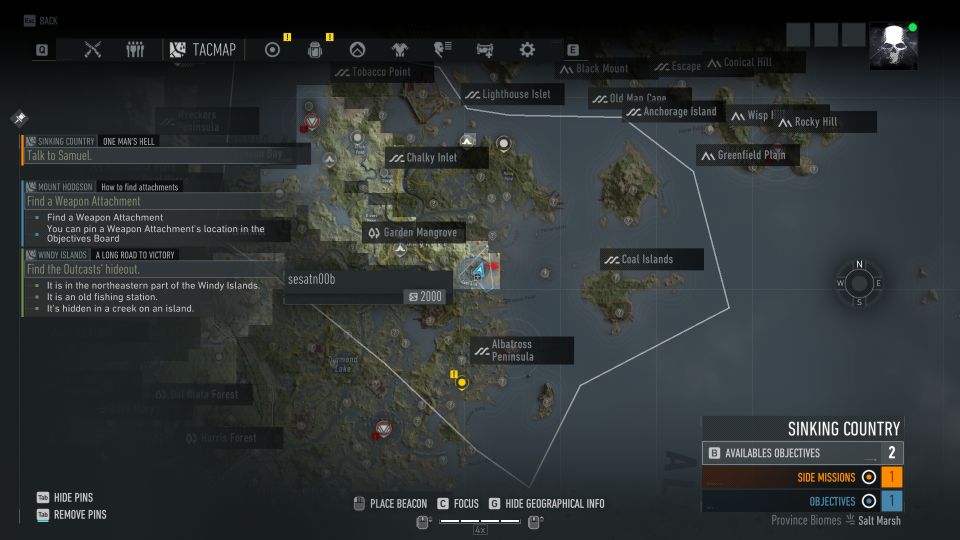 Talk to him to proceed.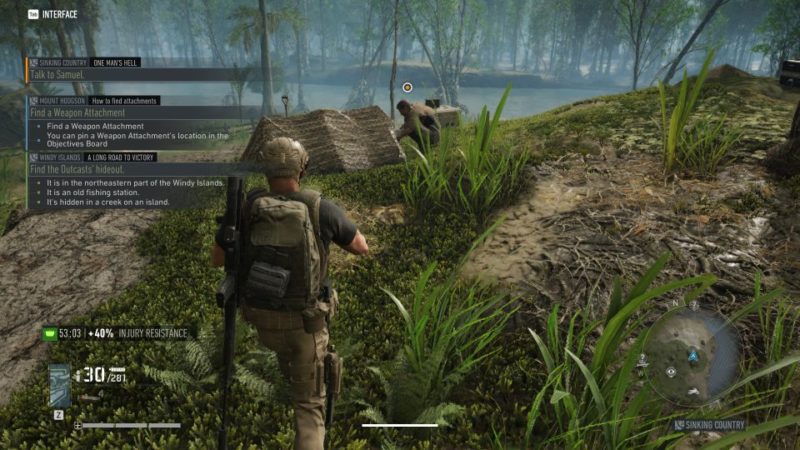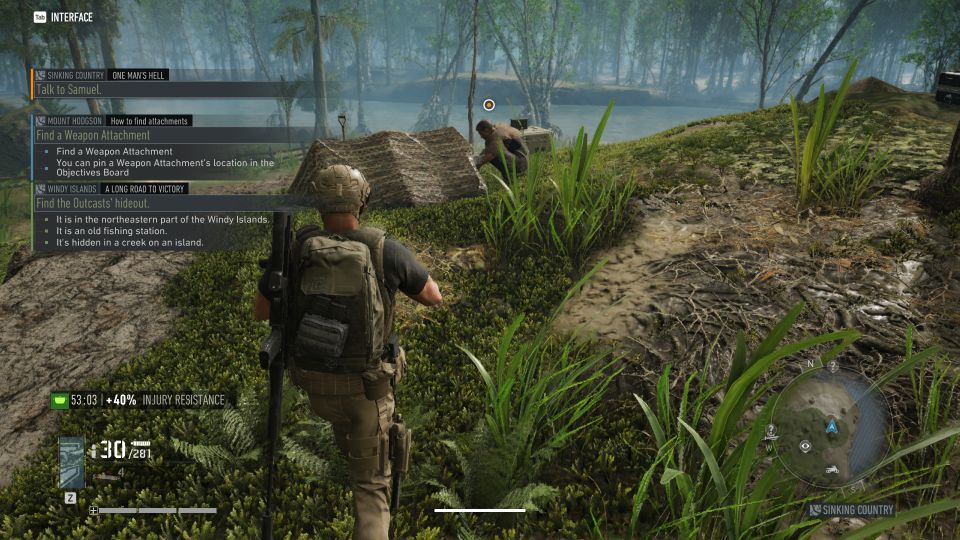 Clear the Sentinel squads
Next, you need to help him clear out the Sentinel squads without getting spotted.
You can find them in the Man Eater region of Sinking Country.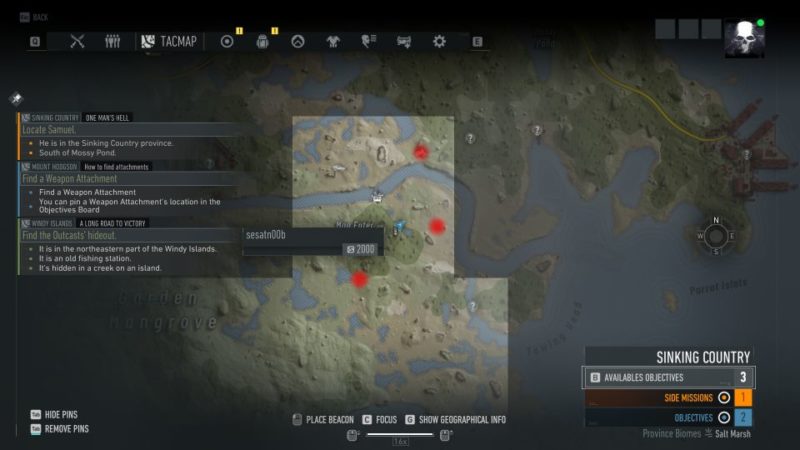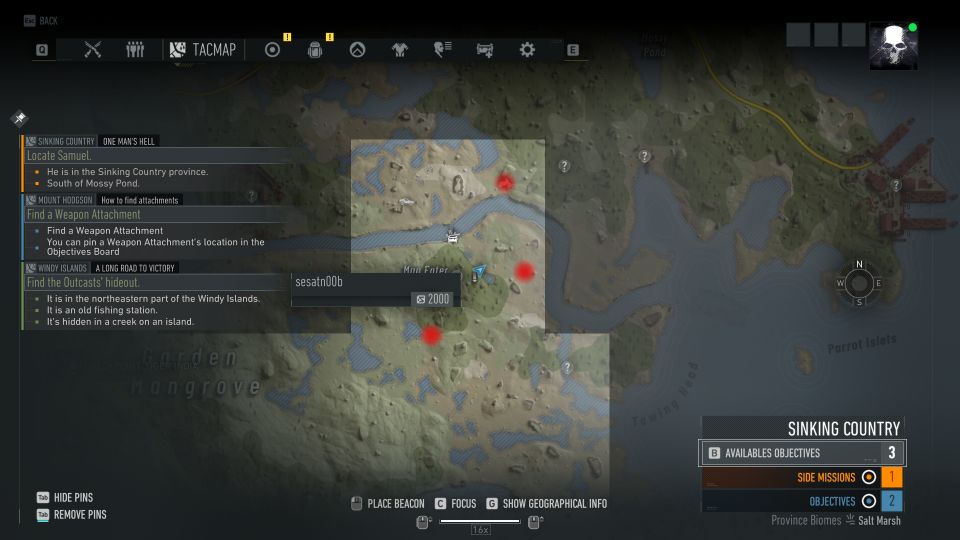 These squads are in pairs, so it's easier to take them out without alerting the rest.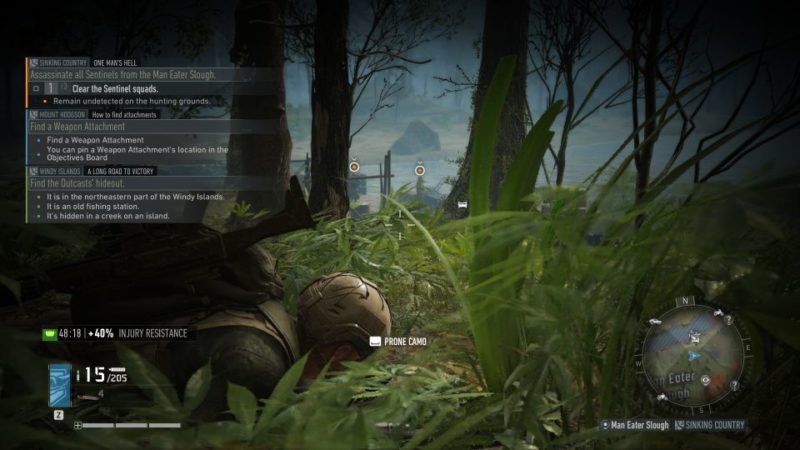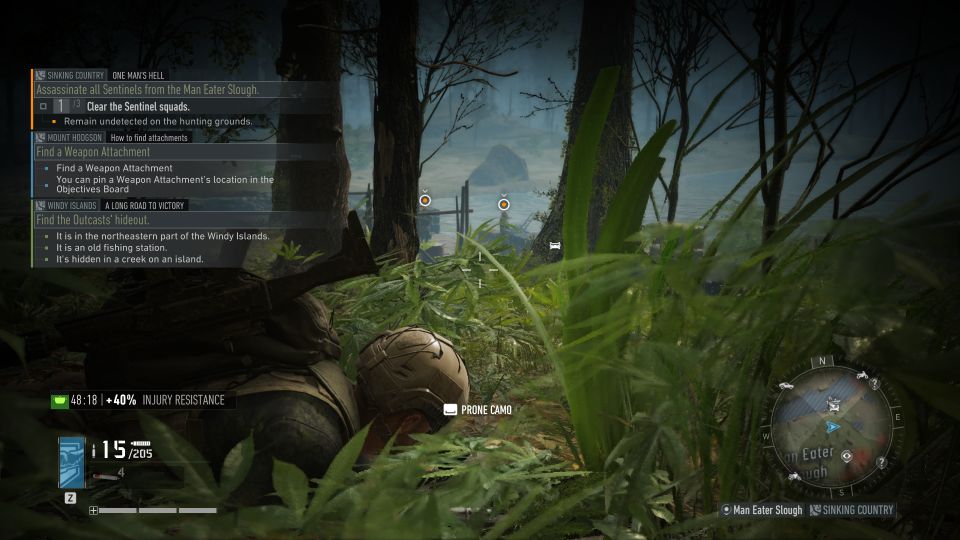 A sniper rifle would be easier.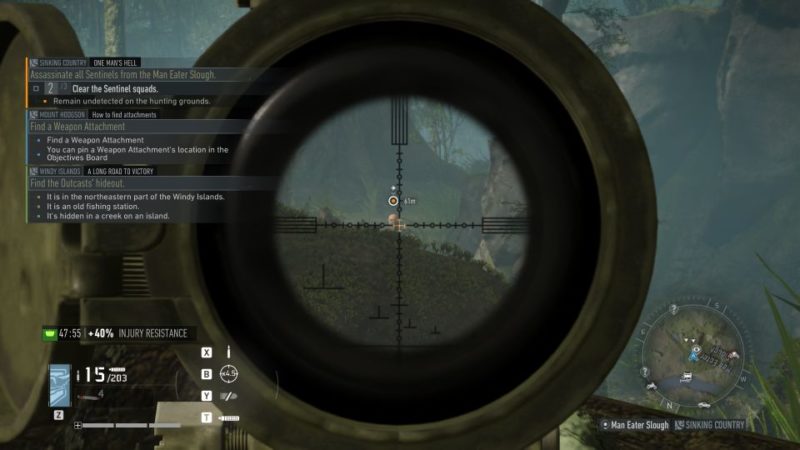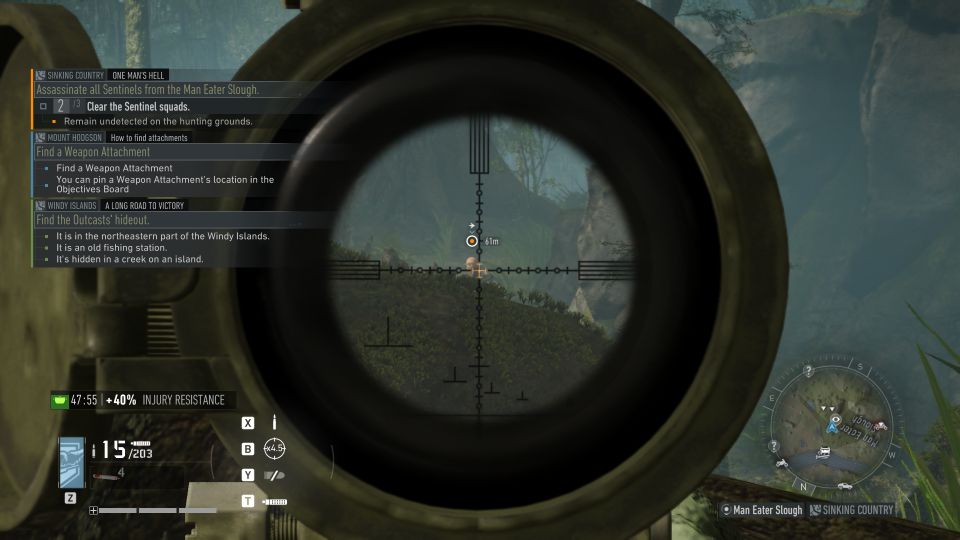 Secure Samuel's cabin
Once you're done with the Sentinels, head to Samuel's cabin. The exact location is shown below, marked by the player's location.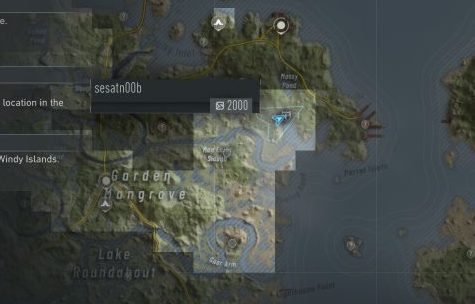 You'll see Samuel held at gunpoint by a couple of enemies. Kill them all without getting Samuel killed.
Kill the one that's pointing the gun at Samuel first.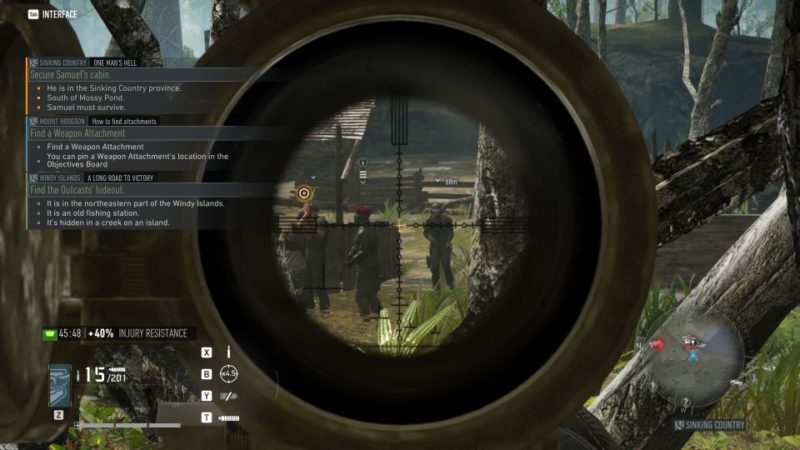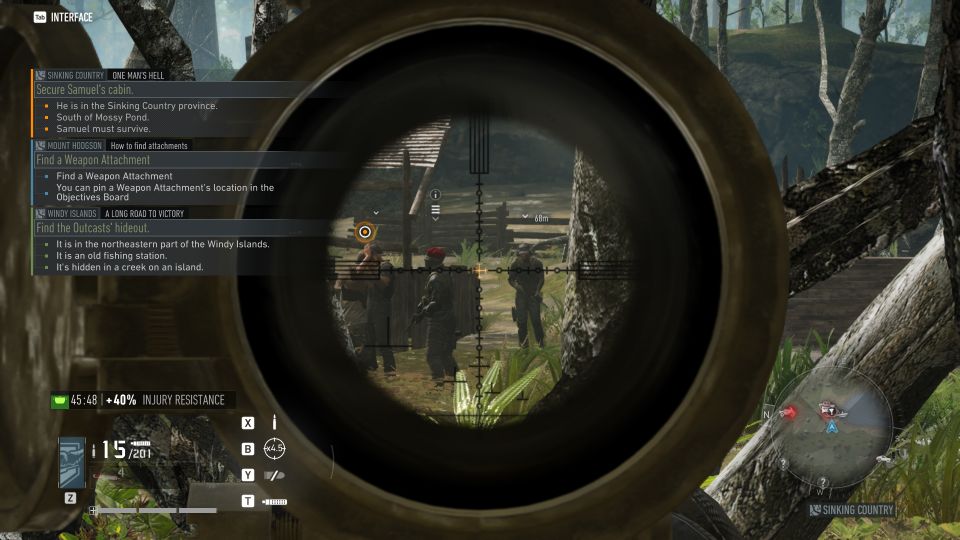 After getting rid of the enemies, more reinforcements will arrive. Take them all out.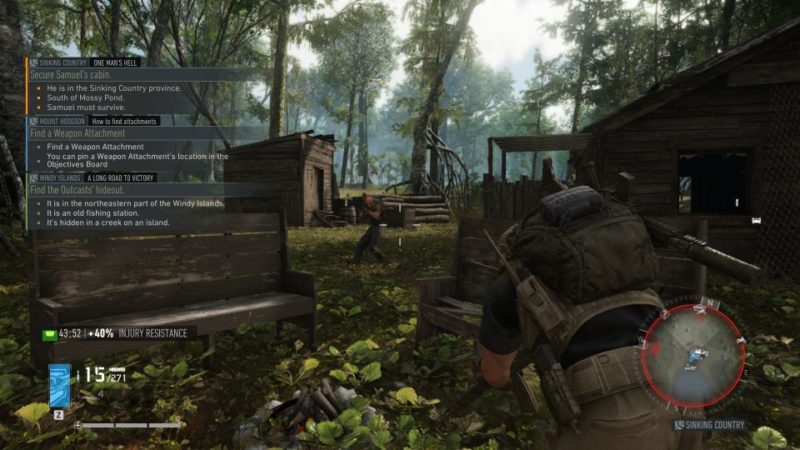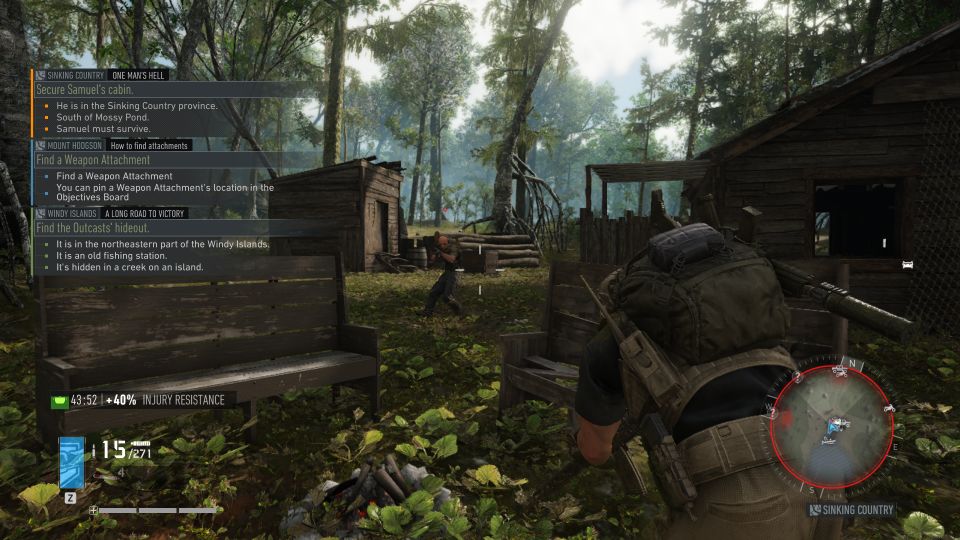 Find the collection
After securing the area, Samuel will give his collection to you. Head to the shed, which is within the area.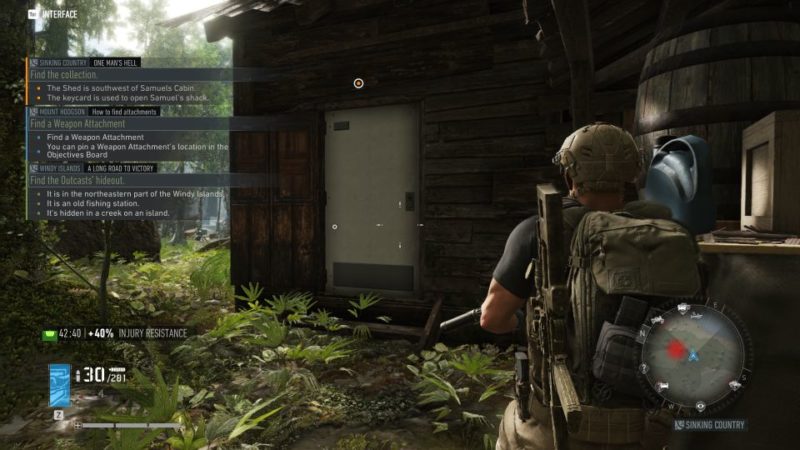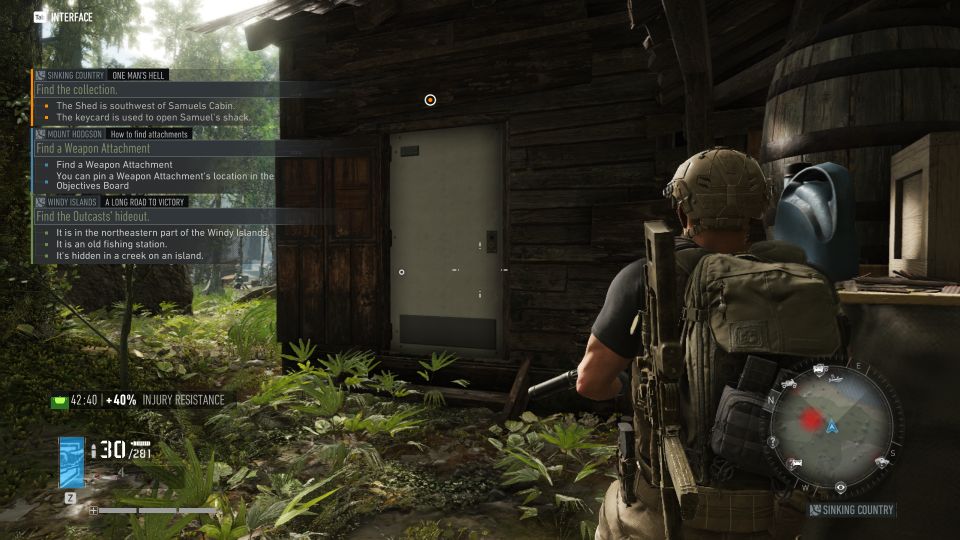 Climb down the ladder.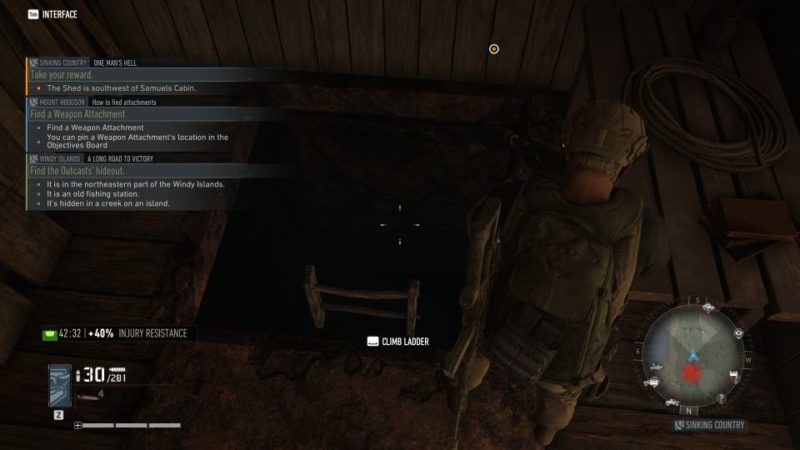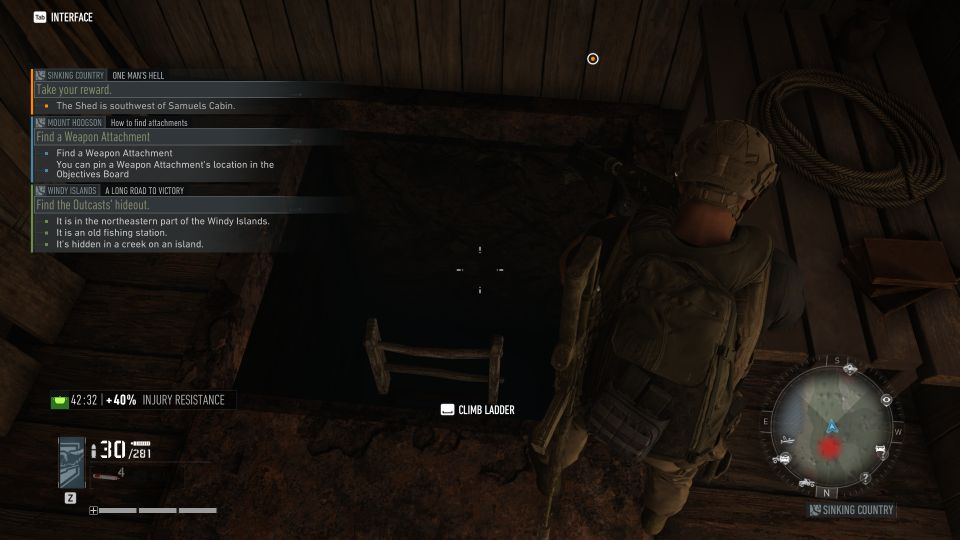 You will find the collection right at the end.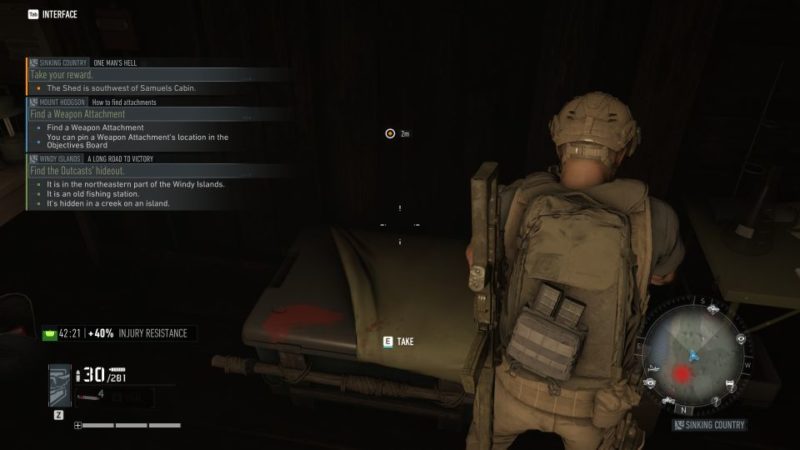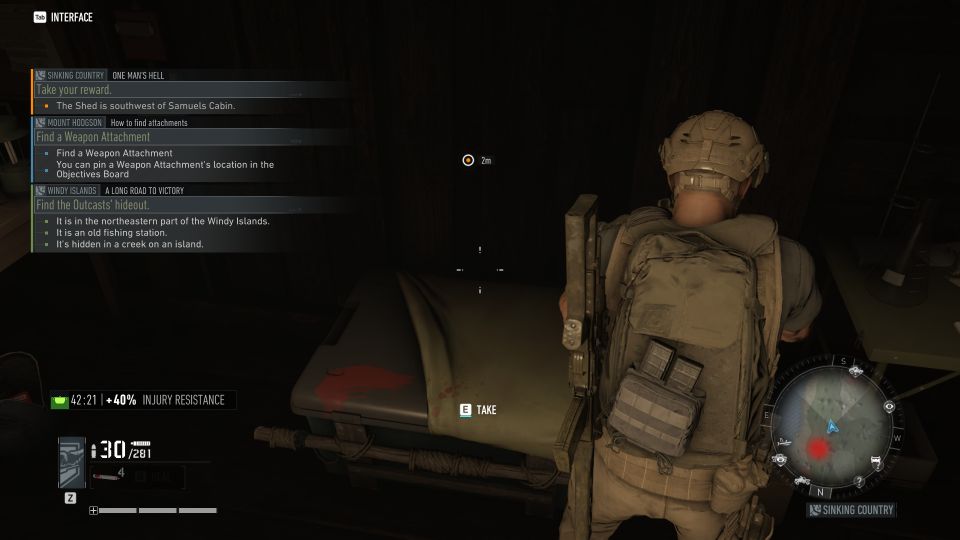 The mission ends here. You will get Skell credits and a paint (Navy Blue).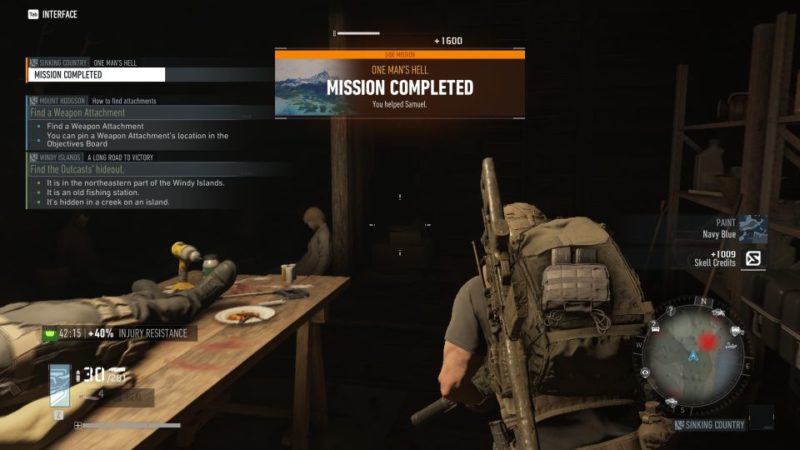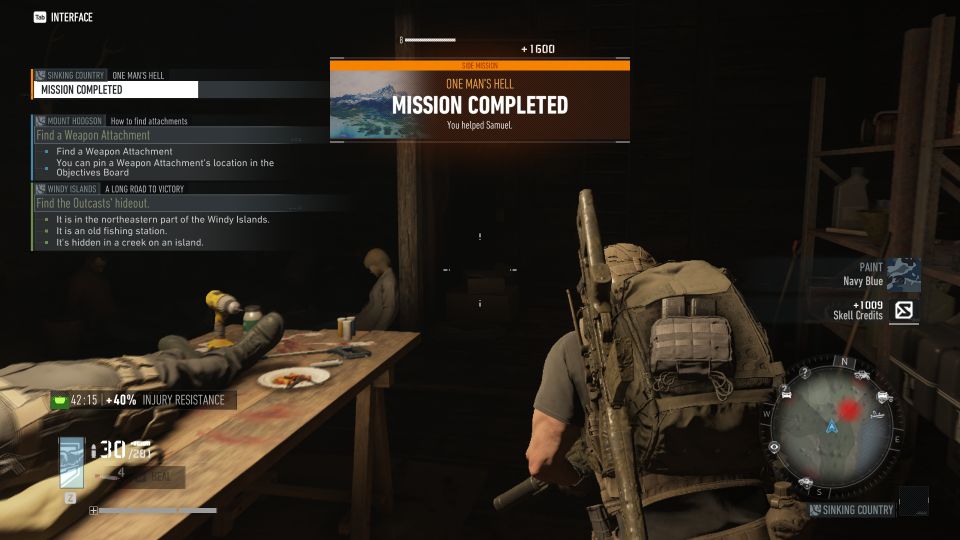 ---
Related articles:
Horn Of Plenty: Ghost Recon Breakpoint Walkthrough
A New Perspective Walkthrough: Ghost Recon Breakpoint
The Best Tower Defense Games Of All Time
Back To The Basics: Ghost Recon Breakpoint Walkthrough
Ghost Recon Breakpoint: The Siren's Call Walkthrough
Ghosts Of The Past: Ghost Recon Breakpoint Walkthrough
Top 7 Highest Bounties In One Piece