One Last Thing is a main mission under Paula Madera in Tom Clancy's Ghost Recon Breakpoint.
Your task is to help the Outcasts destroy the energy cells and the schematics.
Here's a walkthrough of One Last Thing in Ghost Recon Breakpoint.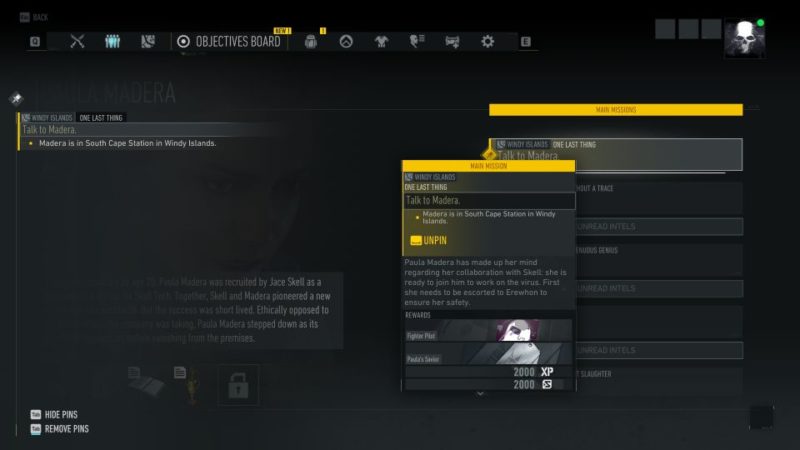 Escort Madera to helicopter
Your first objective is to get Madera to the helicopter. It's the big one with missile launchers.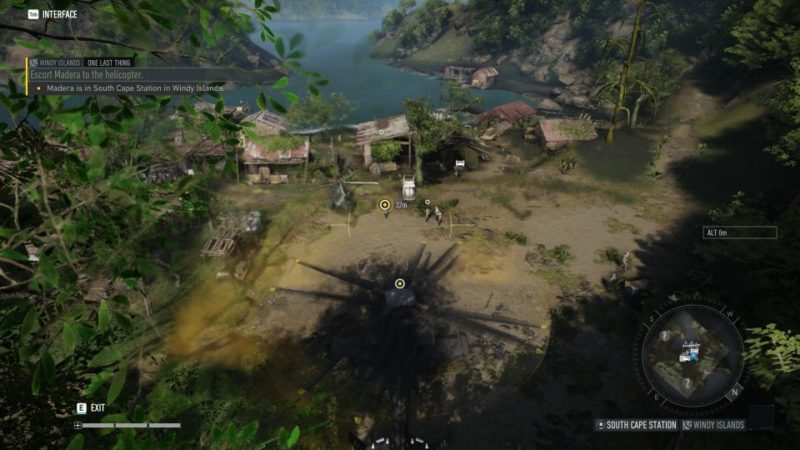 Destroy battery container in Emelius Port
First destination is Emelius Port in Seal Islands. The exact location is shown below.
Fly low during the mission to avoid the S.A.M detection.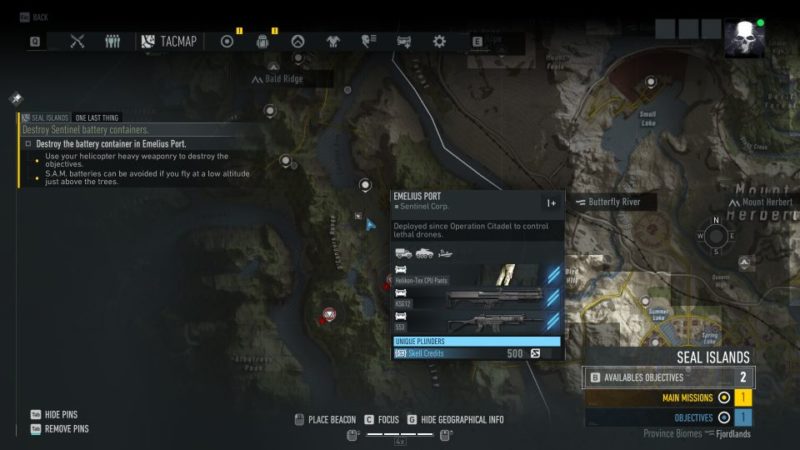 At the port, look for the only red container. It's the one storing the batteries. Use your helicopter's missiles to destroy it.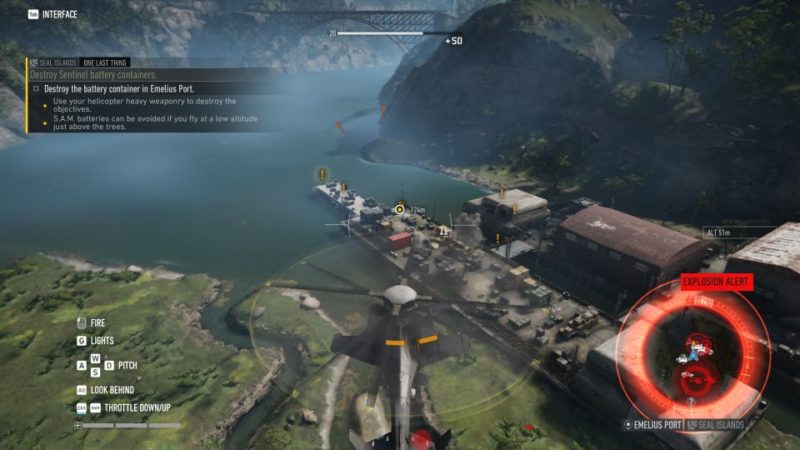 Destroy Fuel Storage's battery container
Once you're done, head to Fuel Storage just nearby.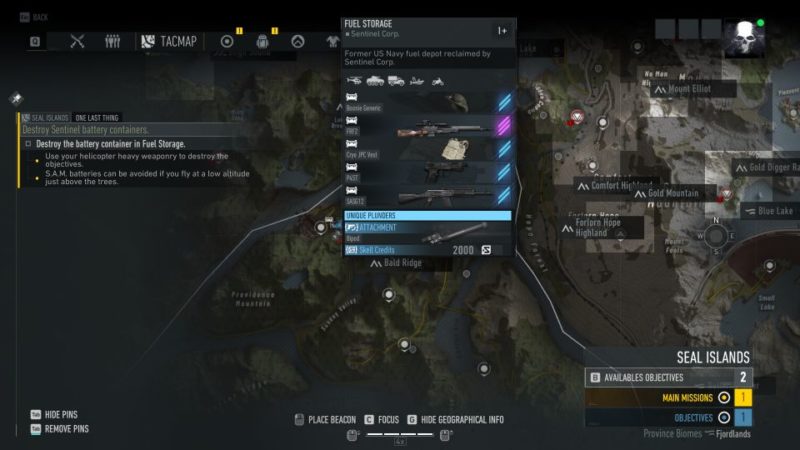 Similarly, destroy the battery container.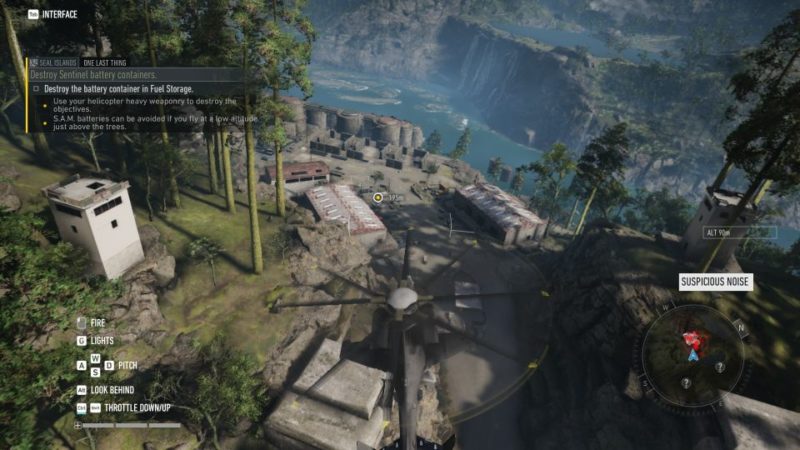 Eliminate battery container in Assembly Hall Omega 2
The last one is in Assembly Hall Omega 2 within the Restricted Area 01 province.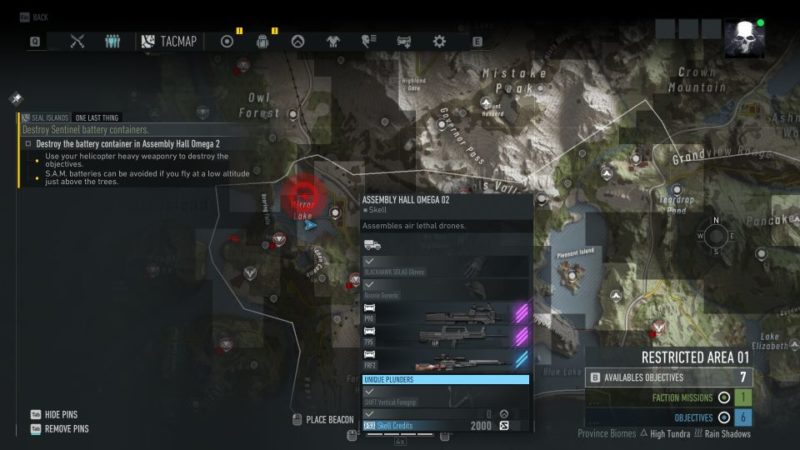 Take out the red battery container as well.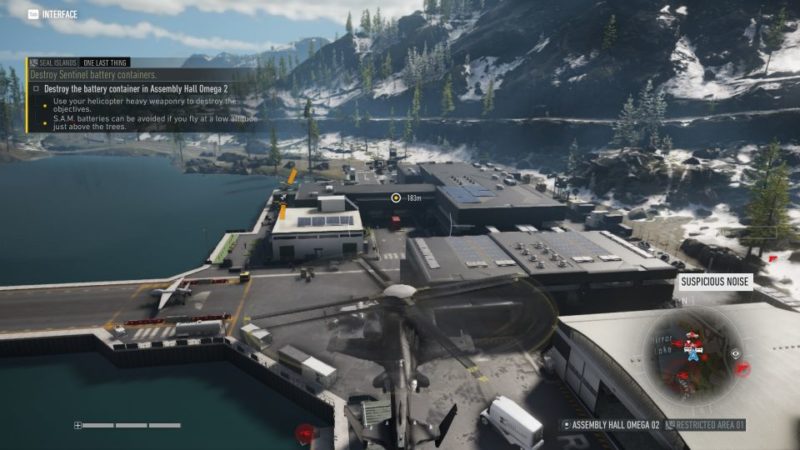 Destroy data servers
Your next objective is to destroy 2 data servers. They're both located in the Red Weasel Outpost of Good Hope Mountain province.
The exact location is shown in the map below.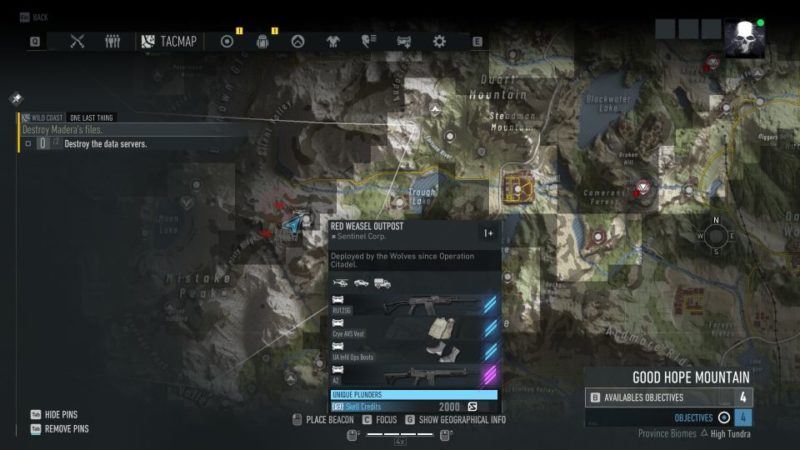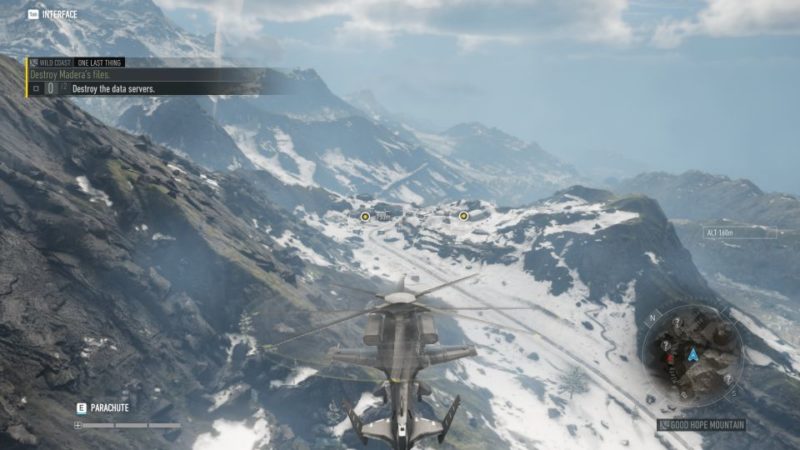 Go to Erewhon
Once you're done with the data servers, bring Paula to Erewhon to meet Jace Skell.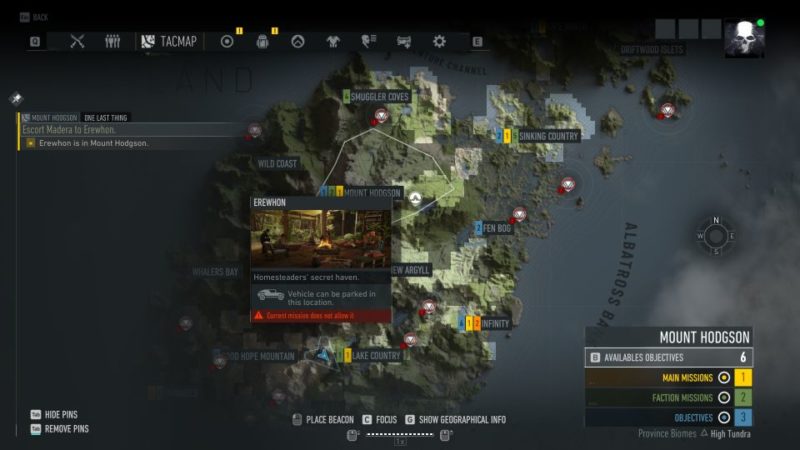 After parking your helicopter, speak with Paula to trigger the cutscene. You don't need to walk into Erewhon.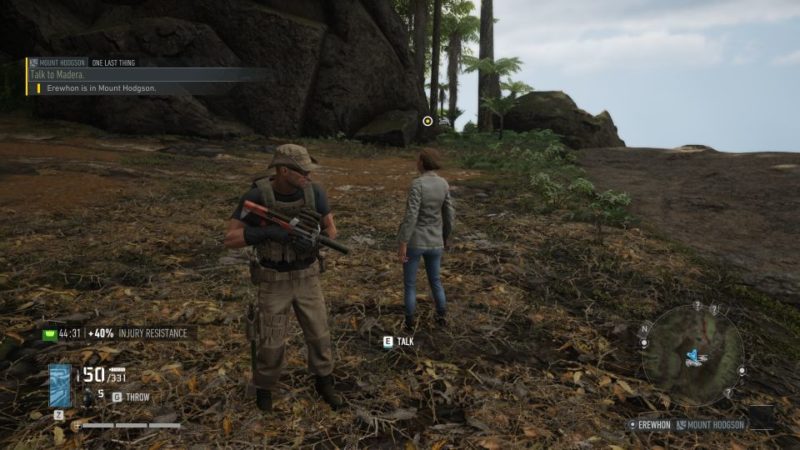 The mission ends after the cutscene.
---
Related articles:
Icarus Blues: Ghost Recon Breakpoint Walkthrough
See No Evil: Ghost Recon Breakpoint Walkthrough
Innocent Slaughter: Ghost Recon Breakpoint Walkthrough
Hear No Evil: Ghost Recon Breakpoint Walkthrough
Under Herzog's Control: Ghost Recon Breakpoint Walkthrough
Firepower: Ghost Recon Breakpoint Walkthrough