Odyssey into the Past is the first quest under the quest line "A Friend Worth Dying For".
Your task is to talk to the prisoner and defeat the drugged pirates.
Here's a walkthrough of Odyssey Into The Past in Assassin's Creed Odyssey.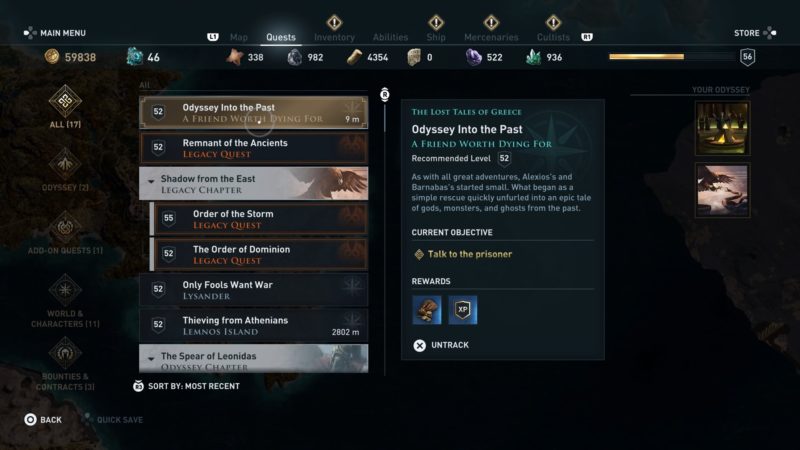 Get to Skyros
To begin this quest, you can get to the island of Skyros at the exact location shown in the map below.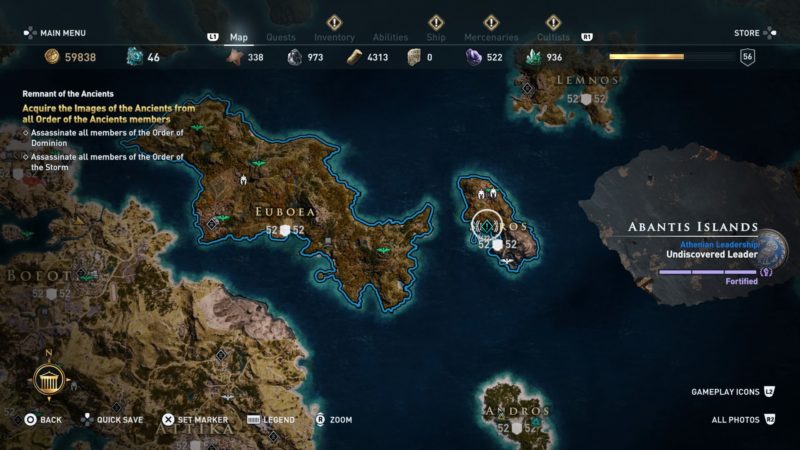 Talk to the prisoner
You will then reach a Pirate Hideout. Go down to the hideout and you'll see everyone's acting weird.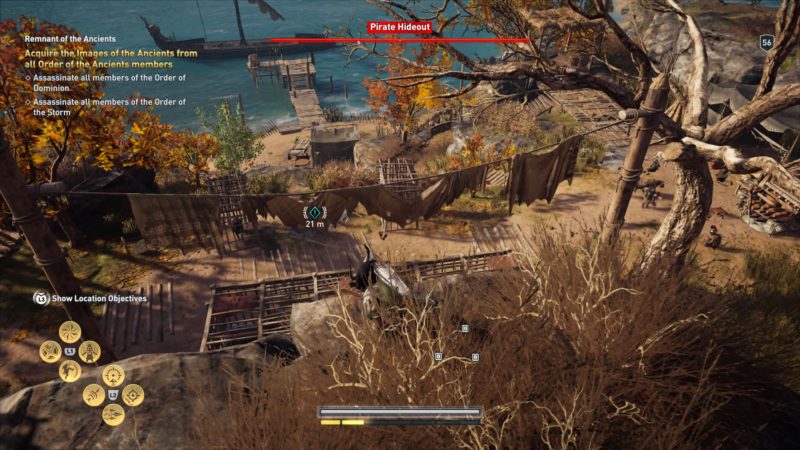 Untie the prisoner and talk to her to begin the quest.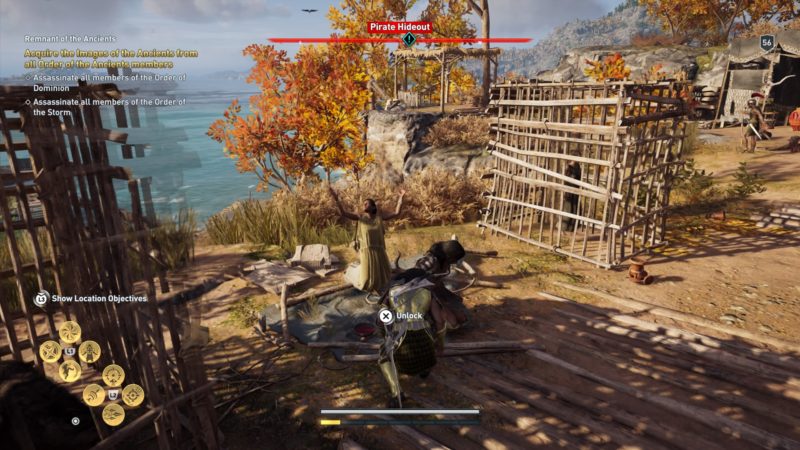 During the cutscene, you will see Barnabas here as well. Apparently he's drugged along with the other pirates.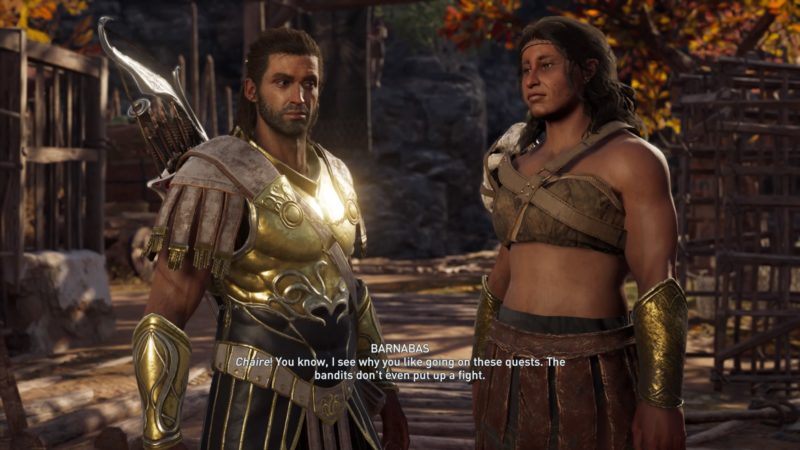 Kill the pirates
After the cutscene, you have to kill all of the pirates here.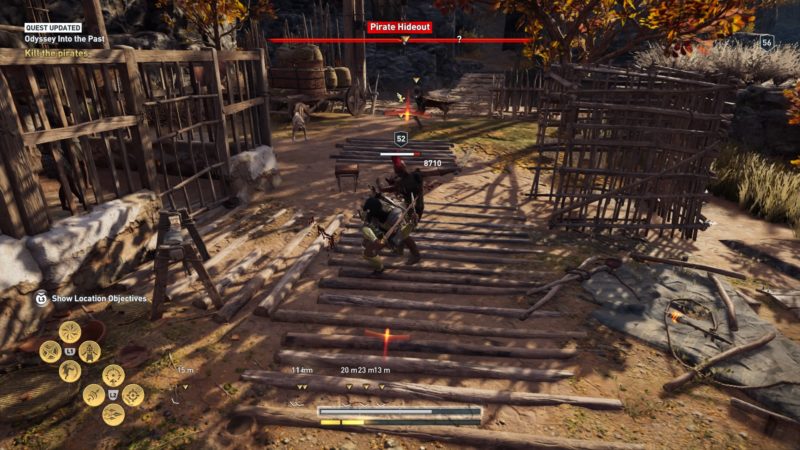 Take out the captain as well.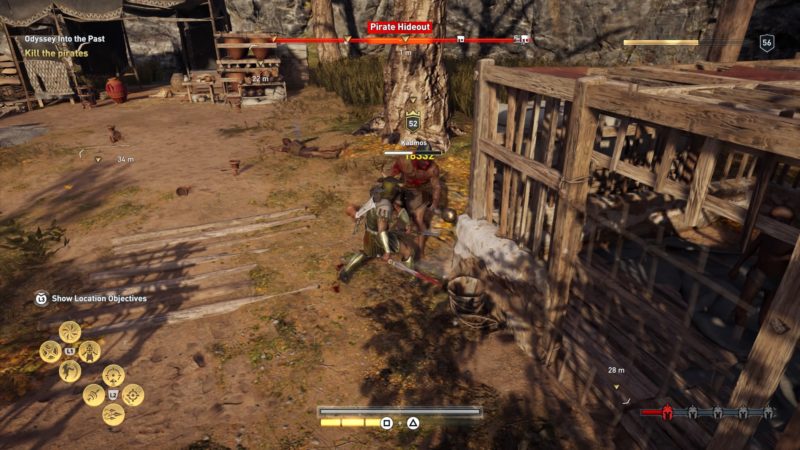 Once the area is clear, get the Ainigmata Ostraka on the desk within the hideout.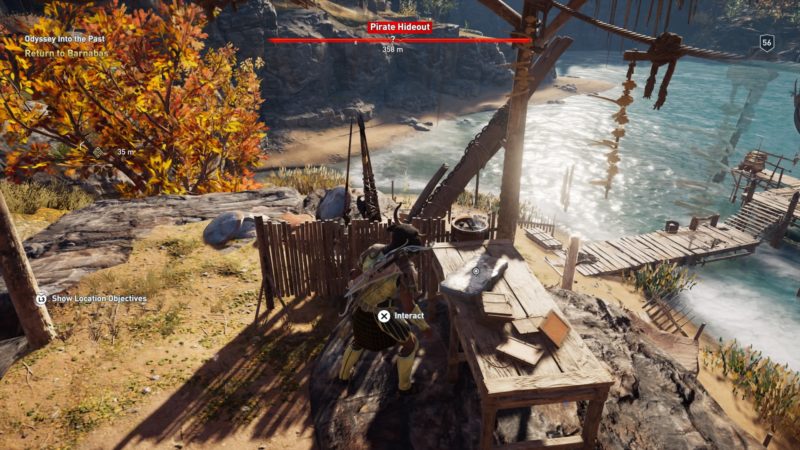 Also, you can free the other prisoners as part of the location's objectives.
Talk to Barnabas
To proceed, talk to Barnabas.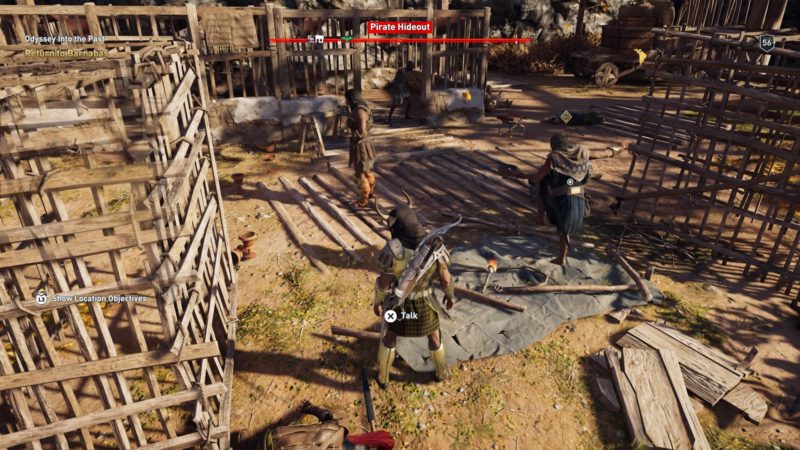 A cutscene will load, and after it ends, you'll have multiple quests.
These quests are to find his long lost wife Leda.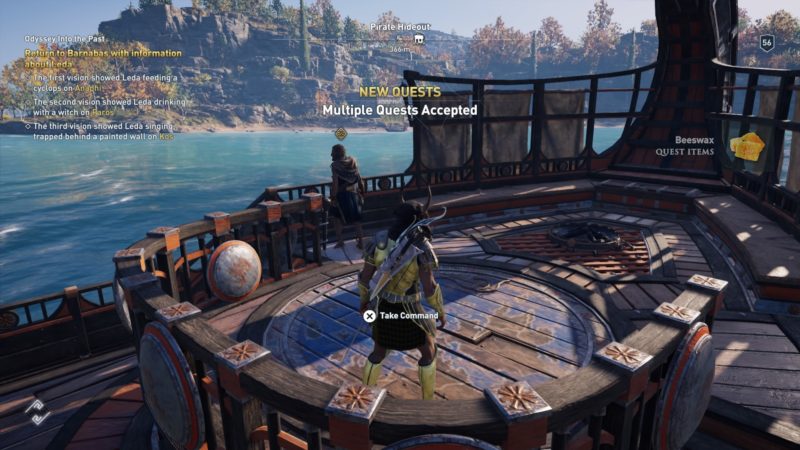 Complete the support quests
List of quests to do before you can proceed:
Talk to Barnabas again
After doing the quests, talk to Barnabas on your findings.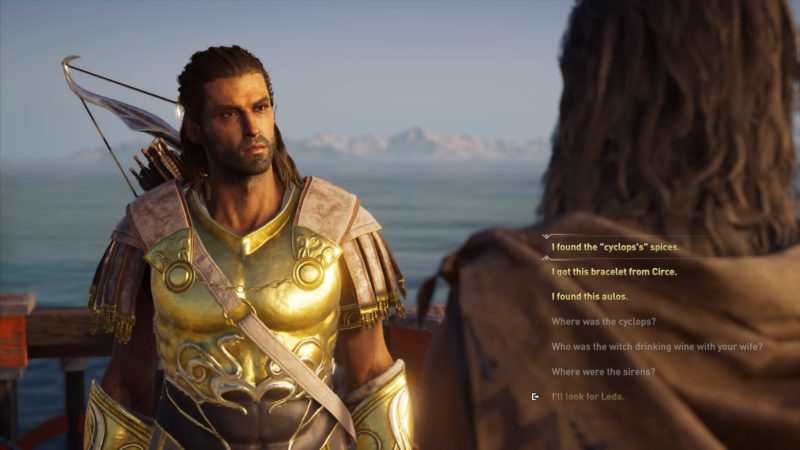 The quest will complete here.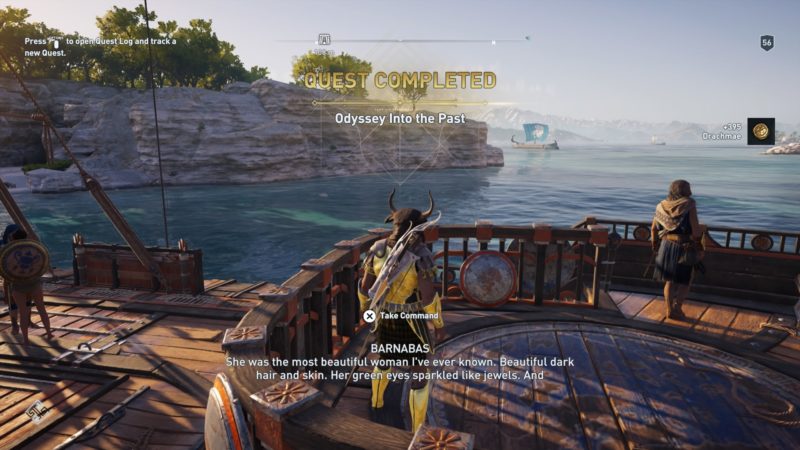 ---
Related articles:
Wine For The Swine – Assassin's Creed Odyssey Walkthrough
How To Get The Hero's Sword – Assassin's Creed Odyssey
Ashina Outskirts Walkthrough – How To Defeat Chained Ogre – Sekiro