Not Gonna Kill Anyone is a main story mission in Bend Studio's Days Gone.
Your task is to sneak into Lost Lake camp and find the infirmary for antibiotics.
Here's a walkthrough of Not Gonna Kill Anyone in Days Gone.
Head to the Lost Lake camp
This mission begins immediately after the previous one where you brought Boozer here.
You will immediately see two men checking out the area.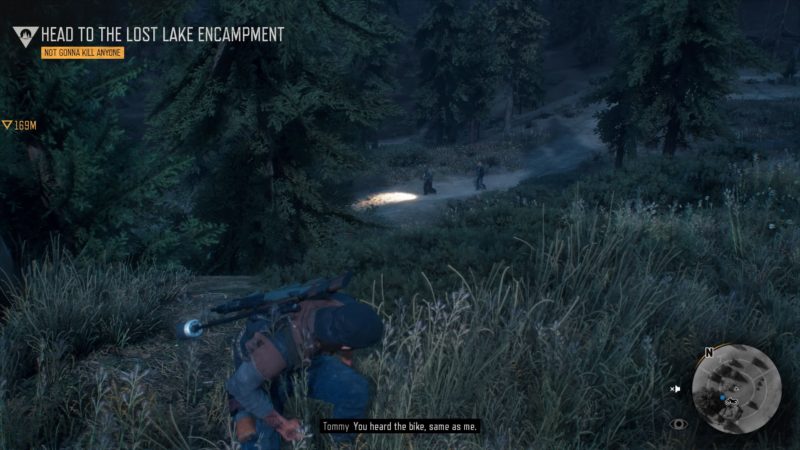 Follow behind the men as they're headed back to the camp. You can't kill them nor can you be seen.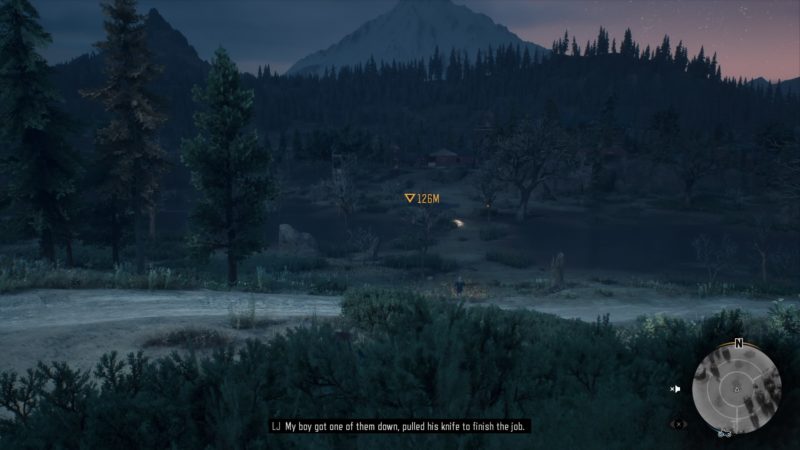 Sneak into the camp
The best way to sneak in is to probably go from the left side.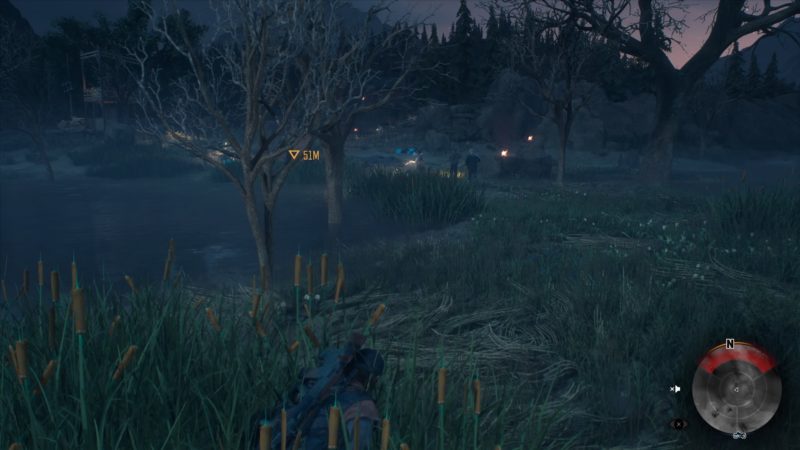 You should see a small bridge beside the water. There are less guards here.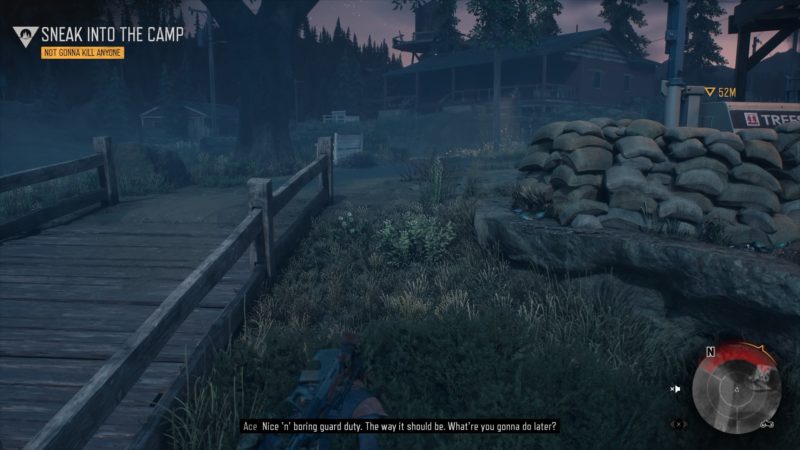 Keep going and you'll see two men here (image below).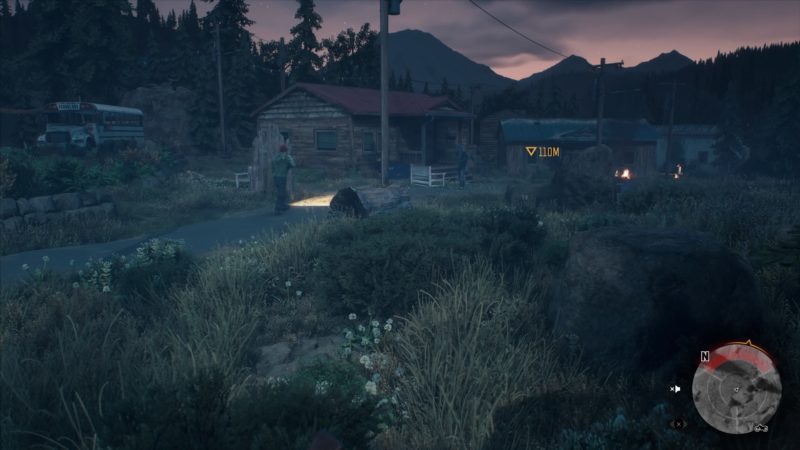 They will sit down after awhile. You can walk behind them.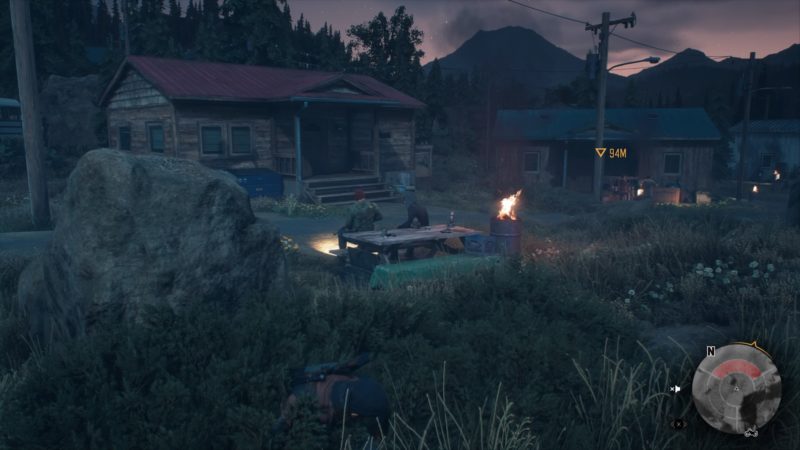 Keep going until you see Iron Mike and Skizzo on the left. Follow behind them slowly using the tall grass.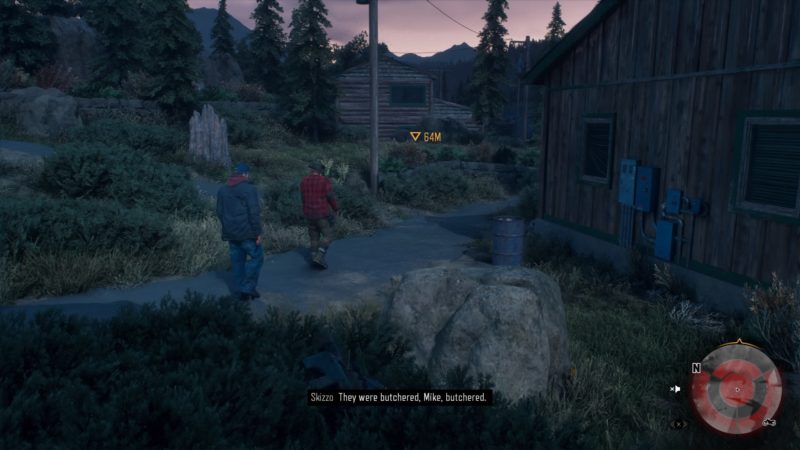 Keep going as they're headed towards the infirmary. Use the tall grass as cover.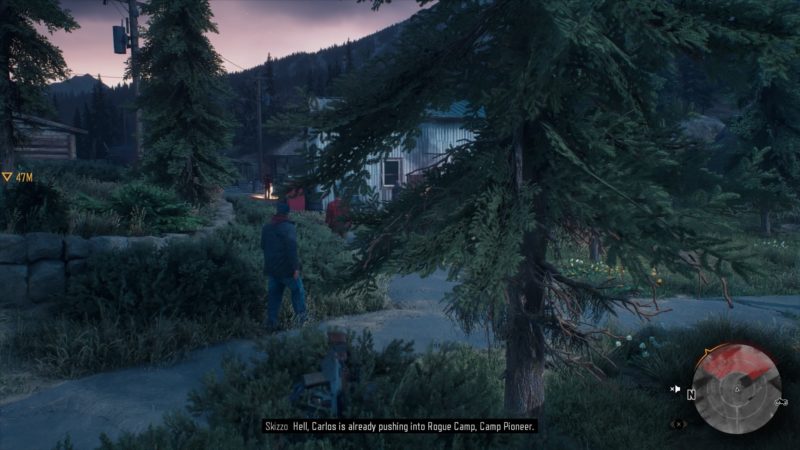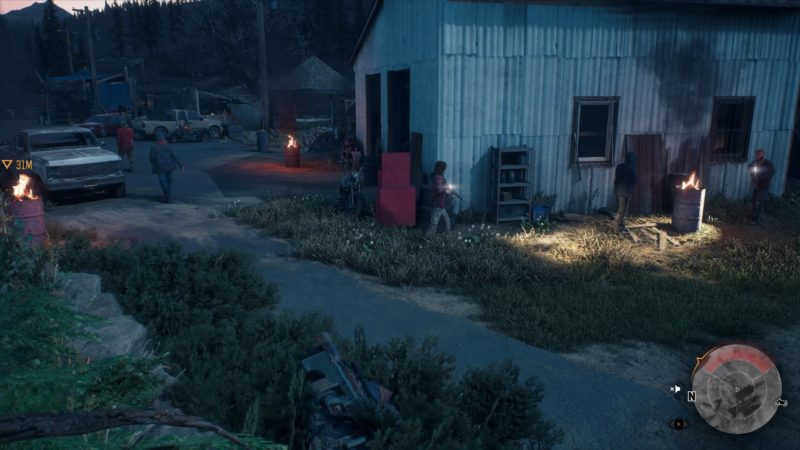 Finally, you'll reach the infirmary (image below). Skizzo and Mike will leave towards another direction.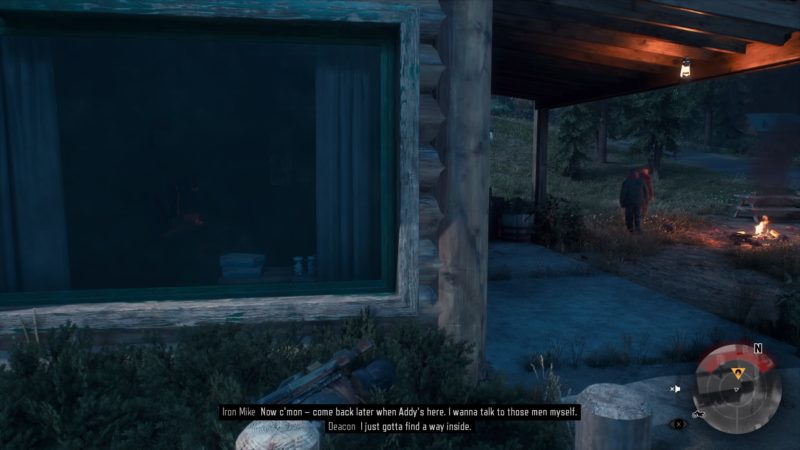 You can enter the place via the front door.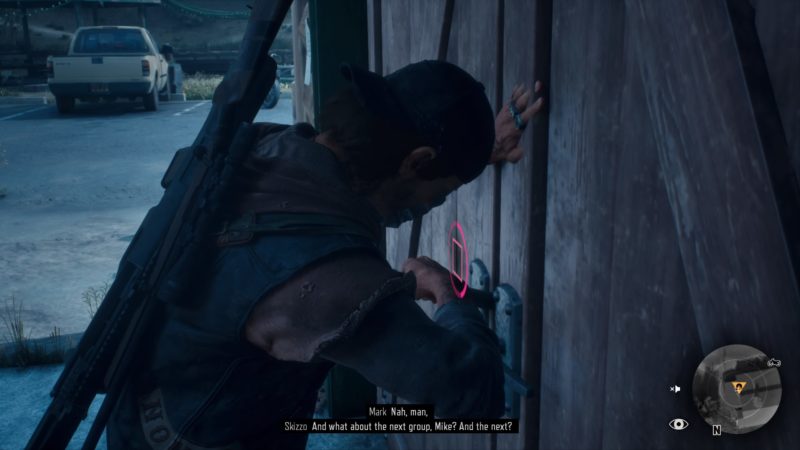 Steal the antibiotics
Once you're inside, look for the antibiotics near the window.
Grab it and a cutscene will load.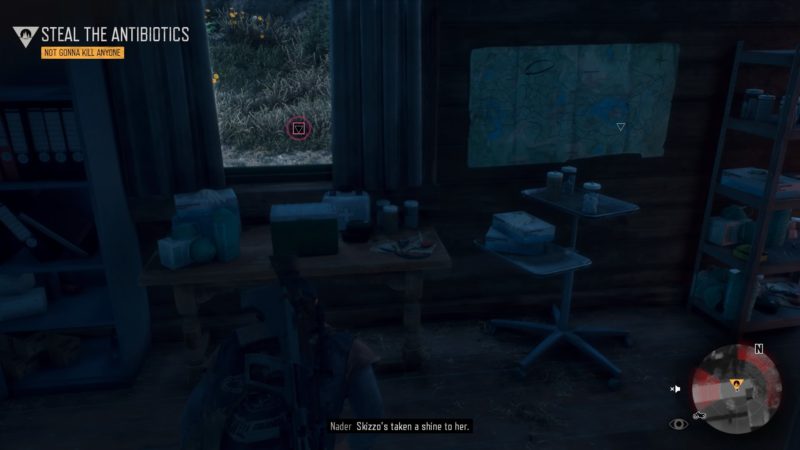 You will be spotted by Rikki and the medic. It will lead to another mission.
---
Related articles:
Drugged Outta His Mind: Days Gone Walkthrough
No Place Else To Go | We've All Done Things – Days Gone
No One Saw It Coming: Days Gone Walkthrough
What Have They Done: Days Gone Walkthrough
Sounded Like Engines: Days Gone Walkthrough
I've Pulled Weeds Before: Days Gone Walkthrough