No One Saw It Coming is a main mission in Bend Studio's Days Gone.
Your task is to bring Boozer to Lost Lake camp as he has blood poisoning.
Here's a walkthrough of No One Saw It Coming in Days Gone.
Go to Boozer
Your first objective is to go back to the O'Leary Mountain safehouse.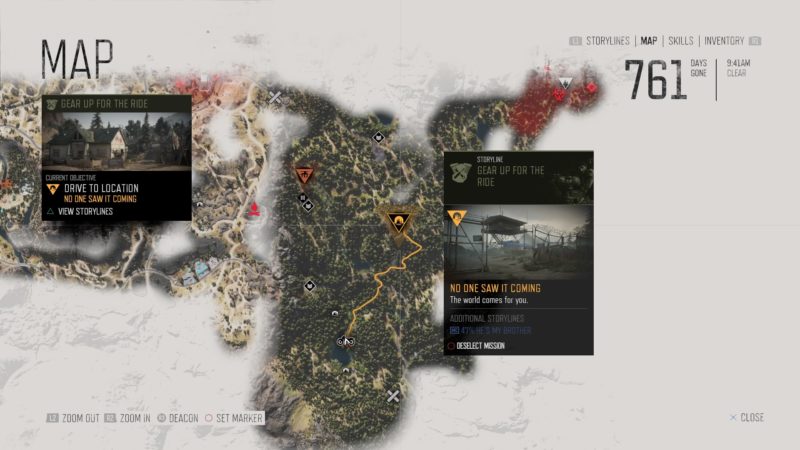 Climb up the stairs and and go to your bed to rest.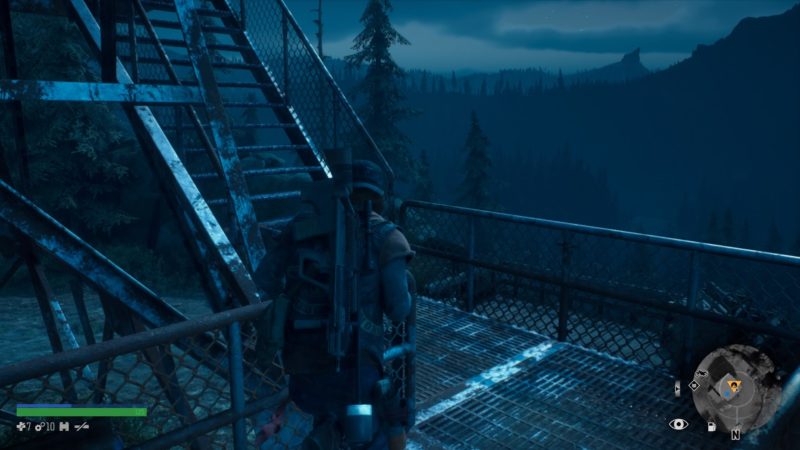 After waking up, a cutscene will load where Boozer loses his mind. He has been infected by blood poisoning.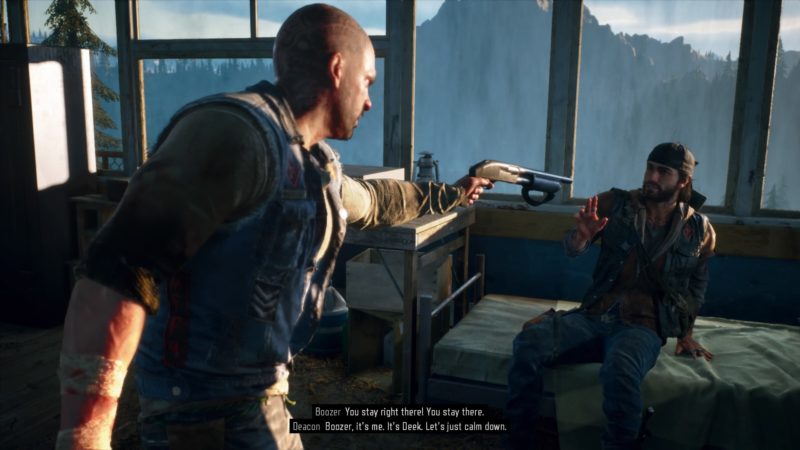 Walk with Boozer
After the cutscene, walk with Boozer to your bike. You don't need to refuel it at all.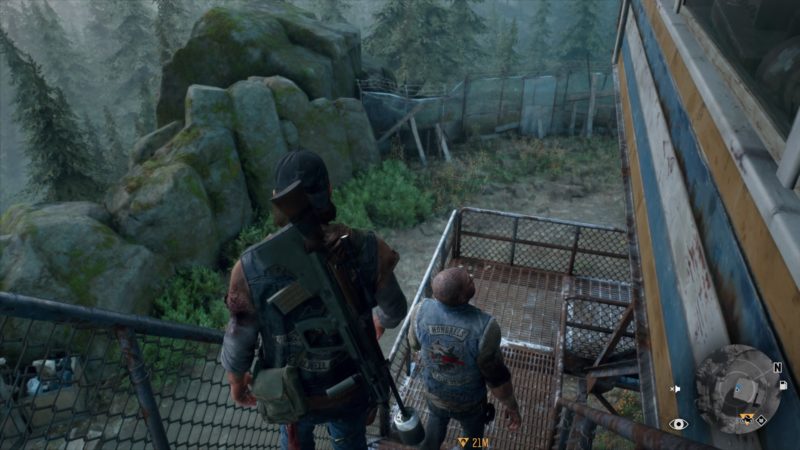 Ride south to Lost Lake
Lost Lake is located about 1.8 km south from the safehouse. It's a new area in the game if you haven't been here already.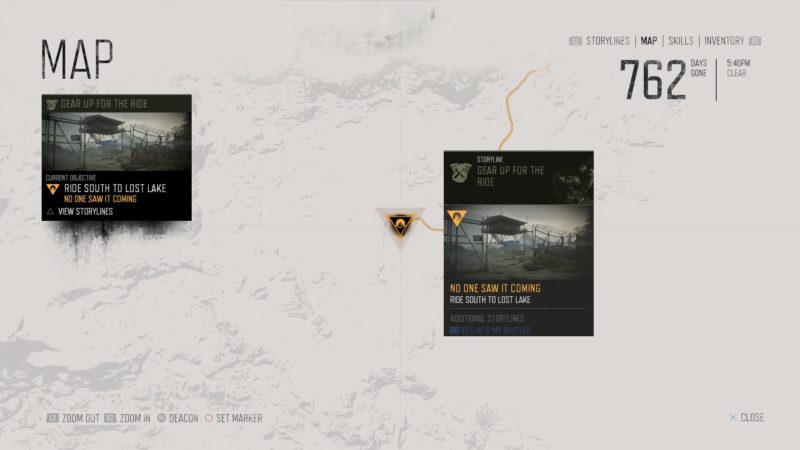 This part only requires you to ride with Boozer while they converse. There shouldn't be any freakers or traps on the way.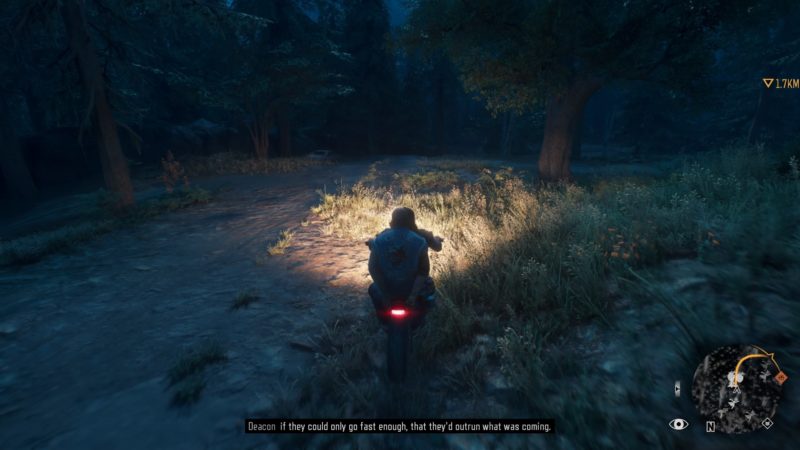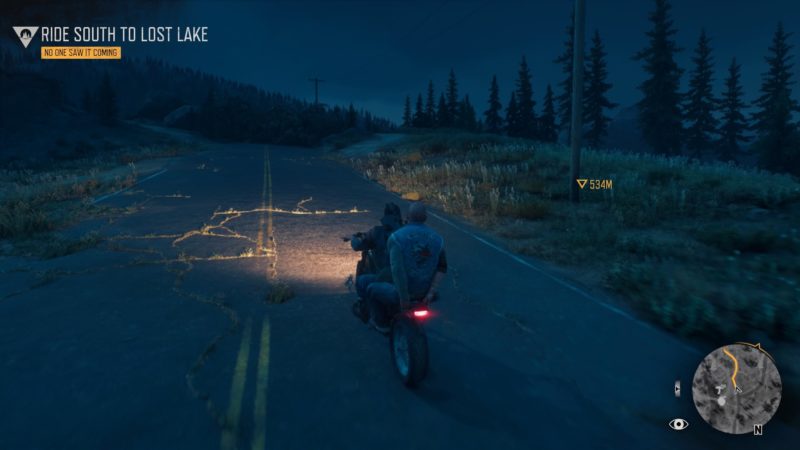 After reaching the destination, a cutscene will load.
Deacon will try to steal some antibiotics from Lost Lake camp, which is another mission.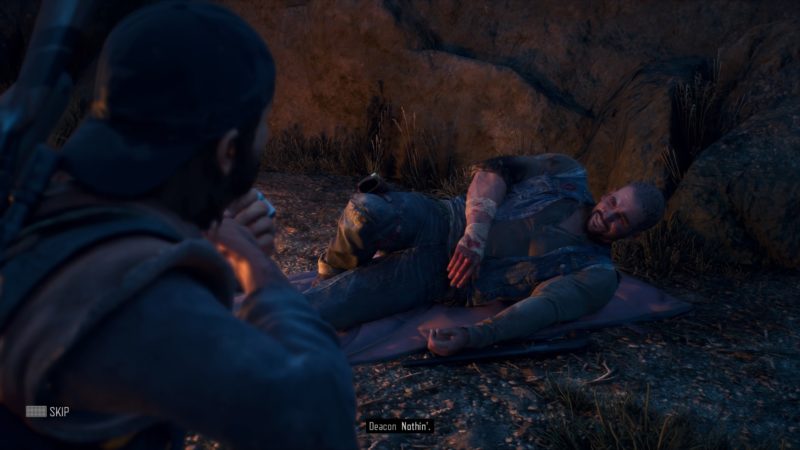 ---
Related articles:
No Place Else To Go | We've All Done Things – Days Gone
Not Gonna Kill Anyone: Days Gone Walkthrough
What Have They Done: Days Gone Walkthrough
Sounded Like Engines: Days Gone Walkthrough
I've Pulled Weeds Before: Days Gone Walkthrough
Everyone Has To Work: Days Gone Walkthrough