New Life is a quest you will get in Stonetalon Mountains in World of Warcraft (WoW) Classic.
Your task is to take 10 enchanted Gaea seeds and plant them at the dirt mound.
Here's a walkthrough of New Life in WoW Classic.
To unlock the quest, talk to Tammra Windfield in Sun Rock Retreat.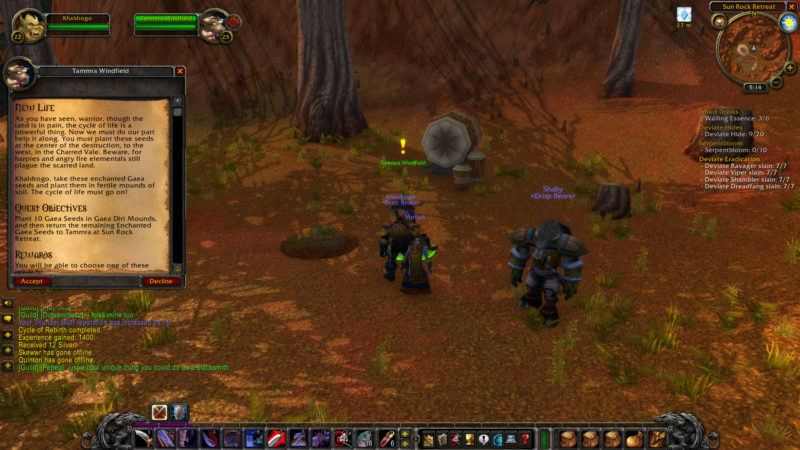 How to find the dirt mounds
You need to plant the enchanted Gaea seeds at the dirt mounds in The Charred Vale.
The exact location is shown in the map below, marked by the player location. It's just southwest of the Sun Rock Retreat, and on the way to Desolace.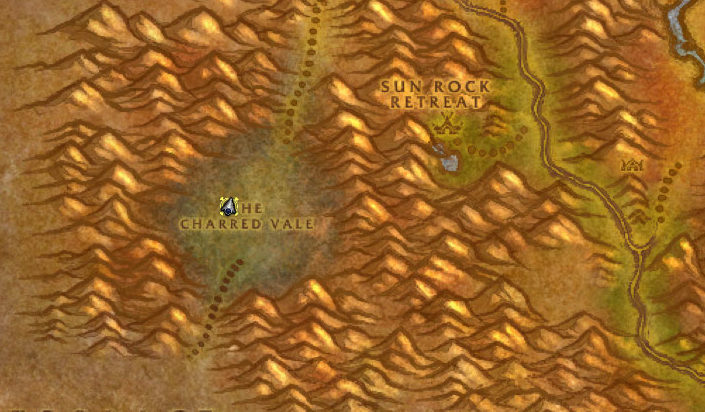 Below is what the dirt mound looks like.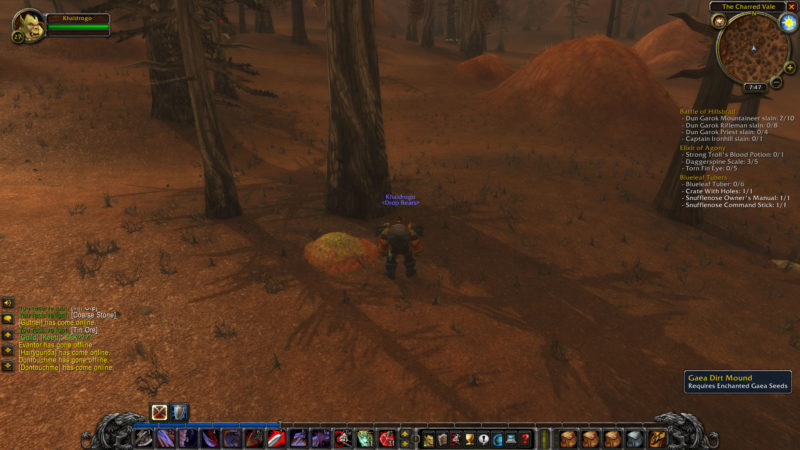 Interact with it to plant the seed. A plant will appear for a short moment and disappears again.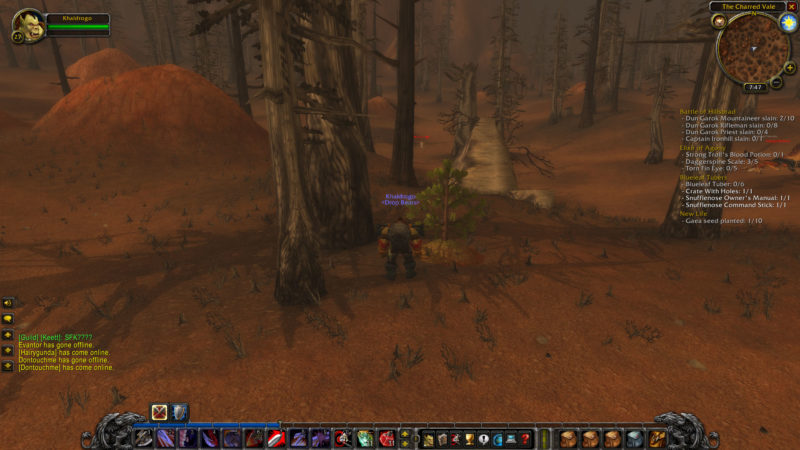 Continue planting up to 10 seeds and go back to Tammra Windfield.
You can choose an item as your reward.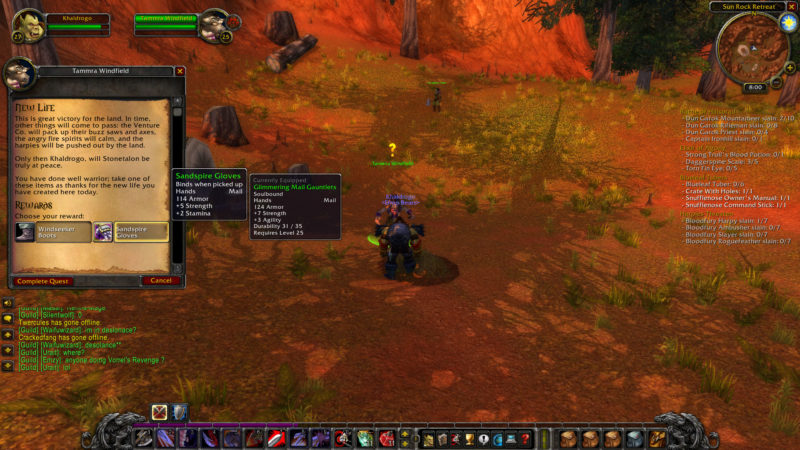 ---
Related articles:
Gerenzo Wrenchwhistle: WoW Classic Walkthrough And Guide
How To Go To Stonetalon Mountains: WoW Classic Guide
Wanted: Syndicate Personnel – WoW Classic Guide
Border Crossings: WoW Classic Guide And Walkthrough
Humbert's Sword: WoW Classic Guide And Walkthrough
The Dead Fields Quest: WoW Classic Walkthrough And Guide