Netflix has taken the world by storm with its original movies and TV series. Just like millions of people out there, I too signed up with the site for several reasons. To start, I love its original movies which star well-known Hollywood actors and actresses. The site also showcases foreign talents and films from Europe and Asia. It also has a collection of the most recent movies as well as old ones.
I especially love the variety of shows featured in the site. There's something for everybody whether it's romance, thriller, sci-fi, action, documentaries and more. One of the best original Netflix films I've watched is How It Ends. Here's a review of the movie.
Note: There are spoilers below.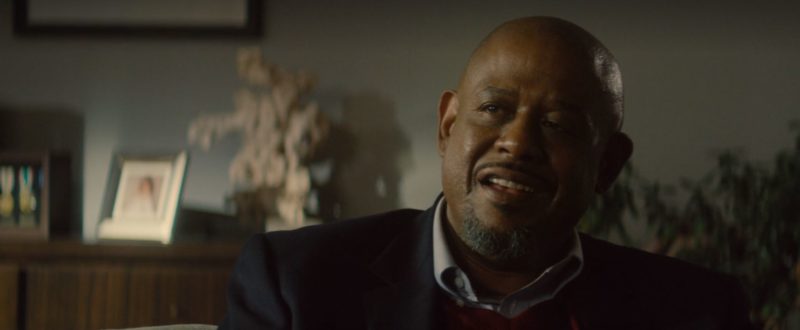 With a cast which ranks at least several notches above many recent Netflix original movies, How It Ends looks promising right off the bat. Directed by David M. Rosenthal and written by Brooks McLaren, the film stars Theo James (The Divergent Series, Golden Boy), Kat Graham (The Vampire Diaries, All Eyez On Me) Grace Dove (The Revenant), Mark O'Brien (The Republic of Doyle, Halt and Catch Fire) and Forest Whitaker (Platoon, The Butler, The Last King of Scotland, Black Panther).
Personally, I'll take a gander at just about anything which Forest Whitaker feels worthy of showing up to shoot. Although How It Ends is not up to what you may be expecting from this quiet giant of box-office gold, it's far better than many Netflix originals which I've suffered through lately.
Plot
This film follows the same formula you've seen plenty of lately – a ragtag group of survivors fighting for something after some massively cataclysmic event levels most of the world. In How It Ends, we never quite figure out what that something is, but does it really matter? The world has gone crazy, phone service is nonexistent, highway robbery is rampant and a bad time is had by all.
The film begins on a darkly humorous note. Graham and James play a couple expecting their first child. James wants to formally ask for Graham's hand in marriage, which necessitates a trip to her parents' home across the country. Graham herself stays behind, leaving her would-be fiancee to deal with her disapproving father, played by Whitaker. Even with the quiet encouragement of her mother, the couple does not see eye to eye on…well, on anything.
Things go from awkward to hideous when James receives a cut-off phone call from Graham just as the disaster takes place. Still in the same city as her parents, he rushes to their home, from where he and her father take off to find the girl they both love. The cross-country road trip is about as bad as it sounds, even before things go (even further) sideways.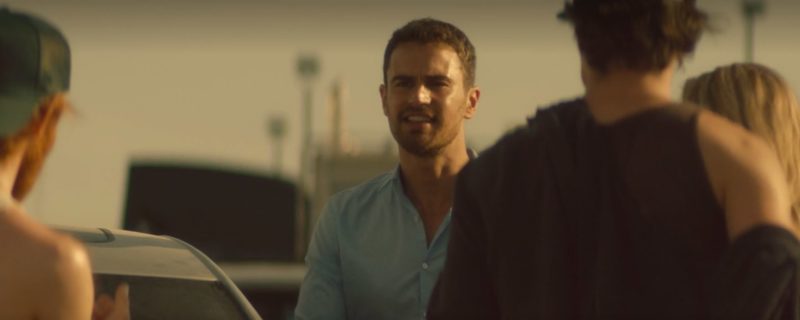 At one point, the pair picks up a young Native American mechanic (played superbly by Dove) with a chip on her shoulder. She played a key role in the movie especially in helping the two men with their car and supplies. She left her job behind and joined them on their rescue mission. However, she doesn't stay with them for the entire trip. The traumatic experiences she encountered with the men on the road were too much for her that she left them eventually without saying goodbye. However, I found her scenes to be some of the most realistic of the movie.
Without giving away anything major, the usual end-of-the-world antics follow this mismatched duo (and trio) across the country. Within a surprisingly short amount of time, the world has collectively lost its mind. Call me an optimist, but I feel like it would take a little more time without electricity or phones before we were cast back to the days of highwaymen – but who am I to judge? It's entertaining at any rate, and who knows – perhaps we really are just one demolished cell tower away from anarchy.
Opinions
All in all, I liked this movie. It was a nice blend of realistic human interaction and pre-apocalyptic tension. Some films take it too far in either direction. I don't want to watch a disaster movie which focuses 99.99999% of its time on the intricacies of the human condition. By the same token, if I get a certain vibe from a trailer which tells me that the human condition will factor heavily into a movie, I don't want to watch zombies eat brains for ninety minutes.
This film manages to strike a nice balance, providing plenty of interaction between characters while balancing it with bleak shots of the post-disaster landscape and the dark turns it's caused in the world.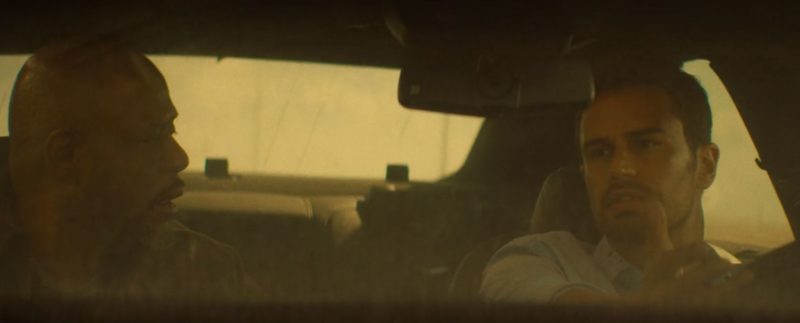 James and Whitaker are thoroughly believable as a hopeful fiancée and the father who hates him, somehow navigating that done-to-death cliché without coming off as scripted or tiresome. To be honest, I sympathized with Whitaker in this movie – I wasn't a huge fan of James' character. Whitaker's, on the other hand, is gruff and a bit of an arse but entirely likeable. He's quite old-school, and wants somebody stable and reliable for his daughter.
These are ideas I can empathize with, and the legend pulls them off without once seeming contrived. His ex-military, by-the-book way of seeing the world is aggravating to James' more progressive character at first but, to be blunt, ends up saving his ass more than once. For bonus points, James comes to realize this instead of remaining defiant through the whole movie.
As mentioned, I don't exactly like James' character. He seemed too weak for my taste but just the same, he pulled it off quite well. He played the role of a devoted husband and dad-to-be who despite hating his future dad-in-law's guts, still showed a lot of respect for the old man. He's not exactly the real hero in the movie but at least he got the courage well enough to surpass the challenges to reach her future wife and child just in time. And to take his rightful place as her partner too.
Kat Graham is one of my favorite young stars. Sure, she started out on a teeny-bopper vampire show – baby steps, people! Her turn in the Tupac biopic All Eyez On Me was just a taste of what I believe she has in store for the world. While her role in How It Ends didn't leave her a lot of room for playing anything but a thoroughly believable pregnant fiancée, I was happy to see her nonetheless. She was only present in the first and last parts of the story.
Grace Dove effectively steals every scene she's in, and with good reason. Her jaded, seen-it-all character is entirely believable, and Dove brings her effortlessly to life. Her departure from the film is a bit confusing – and annoying, when you realize that she's actually gone – but seems to fit with her nature.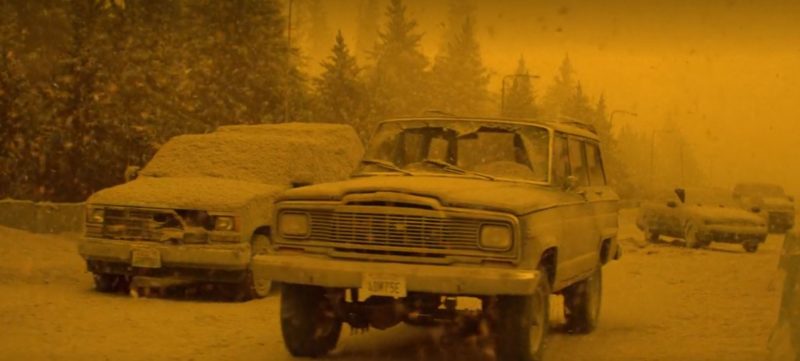 I'd like to add that the movie's cinematography is one of the best I've seen on a Netflix original by far. Peter Flinckenberg, cinematographer, used the different kinds of attractions in the western part of the US to create some stunning and interesting visuals which added more depth to the movie.
As much as I love the movie, I think it could've done more. I don't know exactly what happened that triggered the "disaster". All I know is that it only started in one part of the country and the two main actors had to get there to save the woman they both love. This catastrophe created a series of unfortunate events which led people in that place to do everything to survive including killing each other.
The ending of the story is something else too. It made me speculate whether or not they were able to make it out alive as they drove off with a big cloud of smoke following them from behind.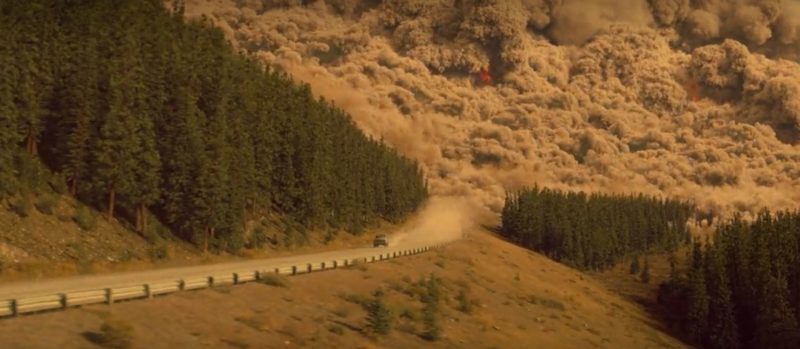 Conclusion
Without giving away any major plot points you can't figure out by watching the trailer, How It Ends is a solid movie. The action sequences leave a bit to be desired if you're craving a Statham or Willis-style explosion-fest, but they're right on par with the realistic feel of the film.
Adding to the realism is the stuttering, rather bumbling way in which Whitaker and James tackled their task. Think about it – would you be spot-on in every decision if you had to cross the country by car after a disaster of this magnitude? Didn't think so – and I know I certainly wouldn't be.
In the end, I was sucked into the movie, which is my golden yardstick for whether I recommend something or not. While it's not the best disaster flick I've ever seen, it's leaps and bounds ahead of the worst, and generally a good showing by all involved. I wouldn't save it for a big movie night with friends, but for a night when you just want to get drawn into a good story populated by believable characters, How It Ends will leave you satisfied.
This article reflects the opinion of the freelance writer who wrote this piece.
---
Related articles:
Fullmetal Alchemist (Live Action) Review
Review of Netflix's Black Mirror Bandersnatch
Memories Of The Alhambra Episode 16 (Ending Explained)
Netflix's Mowgli Is The Darkest Film Yet, About A Boy With Family Issues
Top 10 Most Anticipated Netflix Shows In 2019
Top 10 Stand Up Comedy Specials On Netflix (2019)