I recently went to check out Navy Cafe and I didn't know there was a cafe on Jalan Hang Kasturi. I've only heard of this place after reading other bloggers' list on cafes in Malacca.
It's a pretty small cafe just off Jonker Street, i.e. on the side road somewhere opposite Daily Fix Cafe.
Here's a very brief review of Navy Cafe Malacca.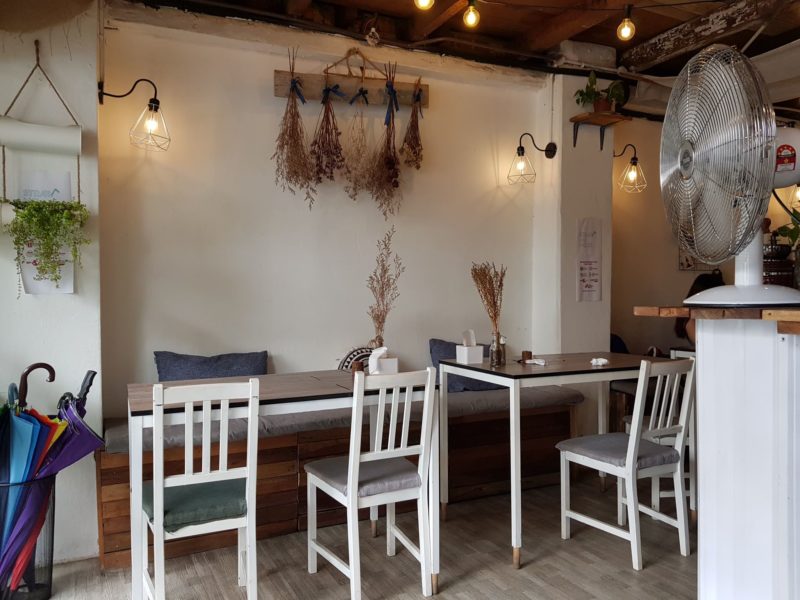 This is the interior of the cafe. It's pretty well decorated and the color scheme suits the name of the cafe. I'm not sure if they have a second floor since I never looked but there aren't that many tables here.
Furthermore, you have to make a reservation if you have more than 8 people (according to their FB page).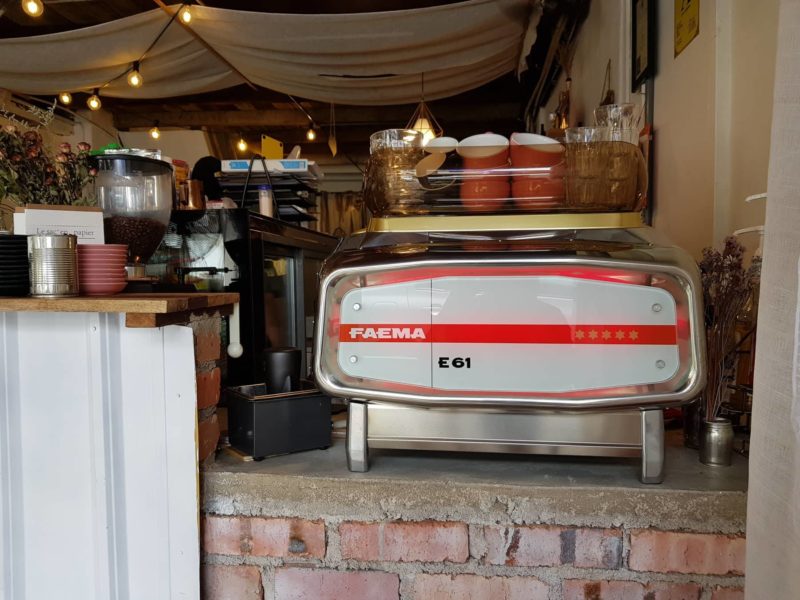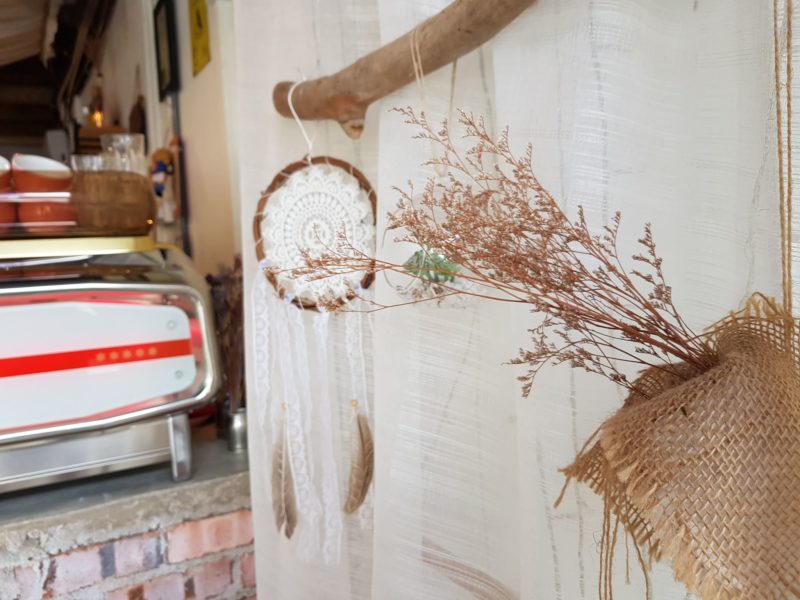 That sort of reminded me of the Dream Catcher in the Korean drama (The Heirs).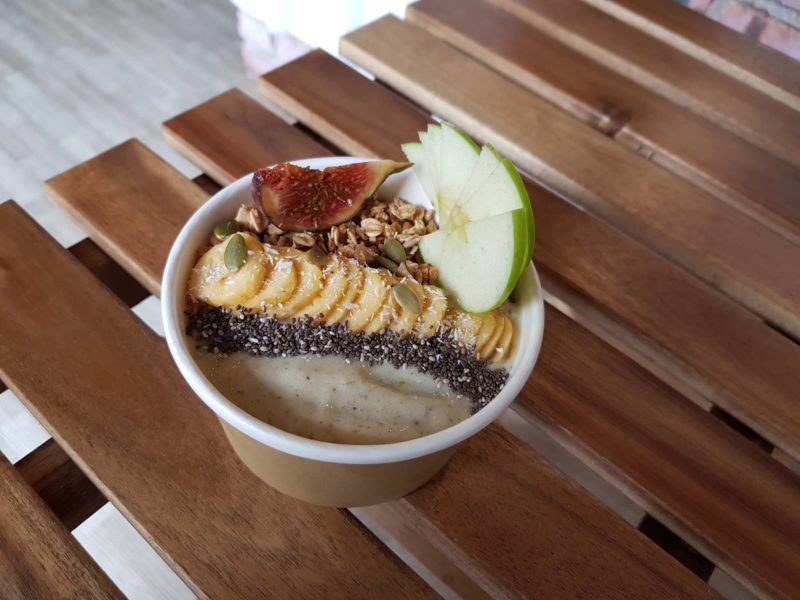 I ordered one of their smoothies. I saw something like this on someone else's blog and was tempted to try it. So I ordered a different one and it was pretty good for a hot day.
It had slices of banana, chia seeds, fig, slices of apple and other ingredients as you can see in the image.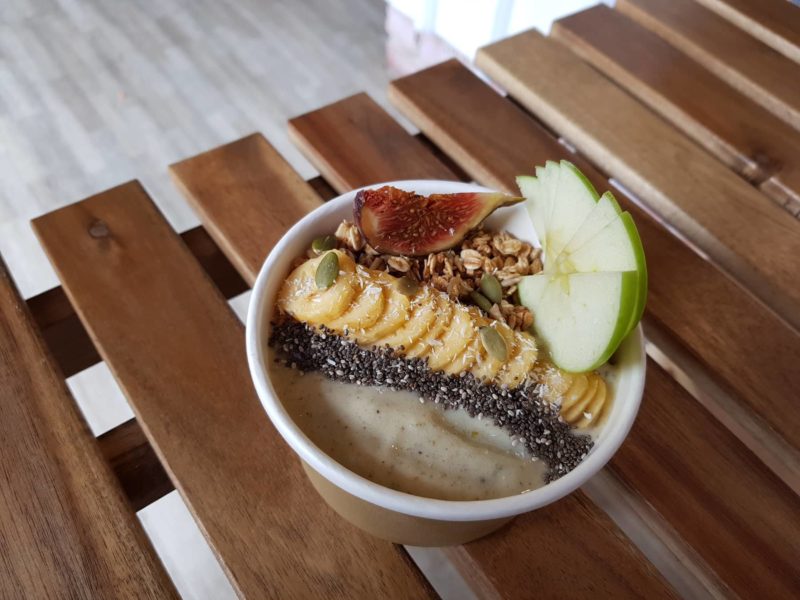 I'm not sure if it's supposed to be like a breakfast food or just a dessert, but it's good either way.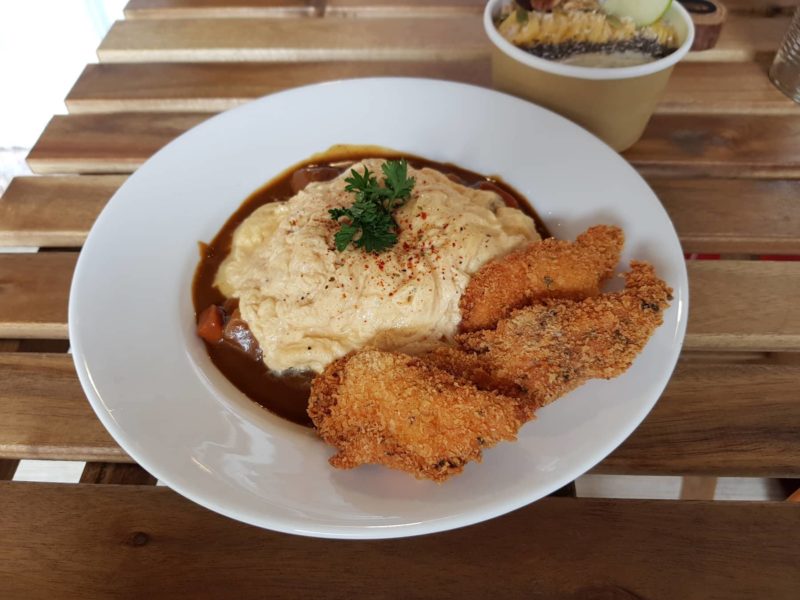 As for the main course, I got the chicken katsu curry, which is like rice topped with egg and covered in the Japanese curry.
It came with three pieces of fried chicken which was quite delish. I especially loved the texture of the egg.
Lovely food in a cozy cafe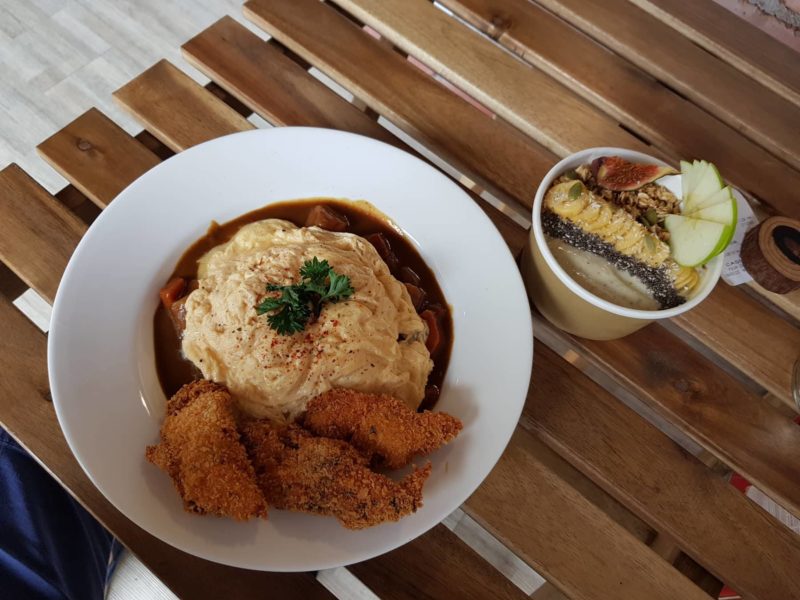 All in all, Navy cafe serves some of the best food near Jonker Street and will be listed as one of the best cafes in Malacca.
Do give it a try and it's best to go on a weekday. I would assume it's packed on weekends.
---
Related articles:
Nam Heong Ipoh Kopitiam Review
The Stolen Cup Cafe (Jonker Street Malacca)
Jibril Cafe – The Brick Wall Behind Sangkaya SS 15
The Old Mark Cafe Malacca – Best Souffle Pancakes
Kaya-Kaya Cafe Malacca – Hidden Cafe Near Jonker Street
Calanthe Art Cafe – 13 States' Coffee Review