Nakhon Kitchen is a popular Thai restaurant with many branches in Singapore. I recently visited their Ang Mo Kio branch which is at one of the blocks (529).
This Thai restaurant always has a queue but you don't really need to wait that long for a table as the turnover is fast enough. Here's a really short review of it.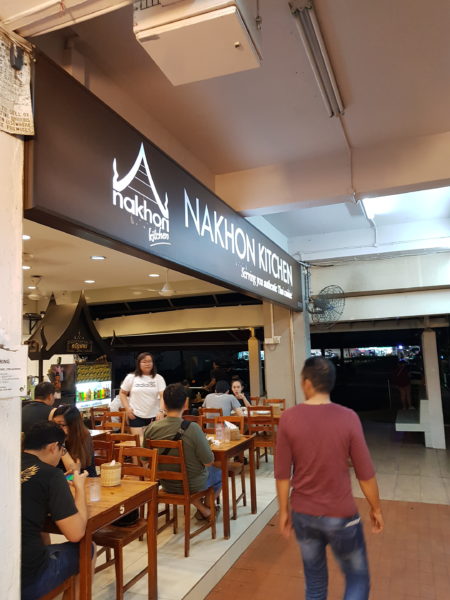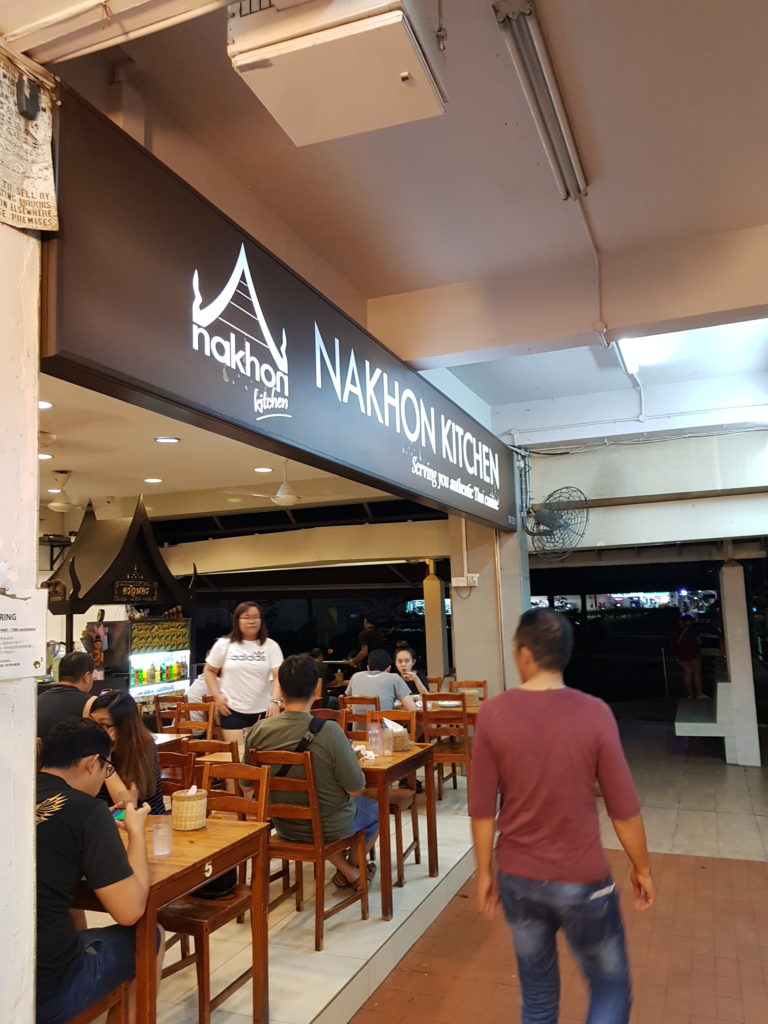 One drink you should order here is their iced Thai milk tea. It tastes just like the ones in Bangkok, Thailand. The workers are Thai after all.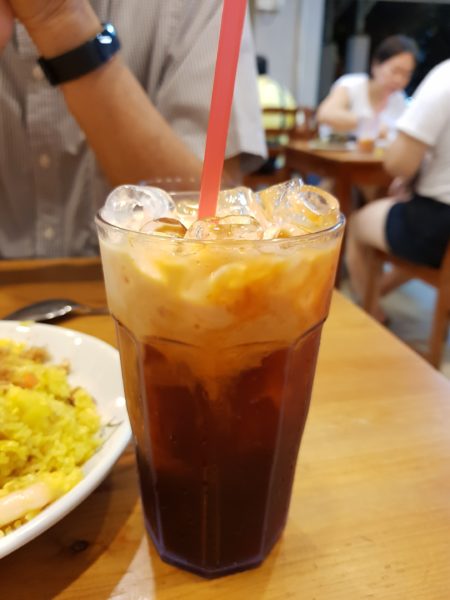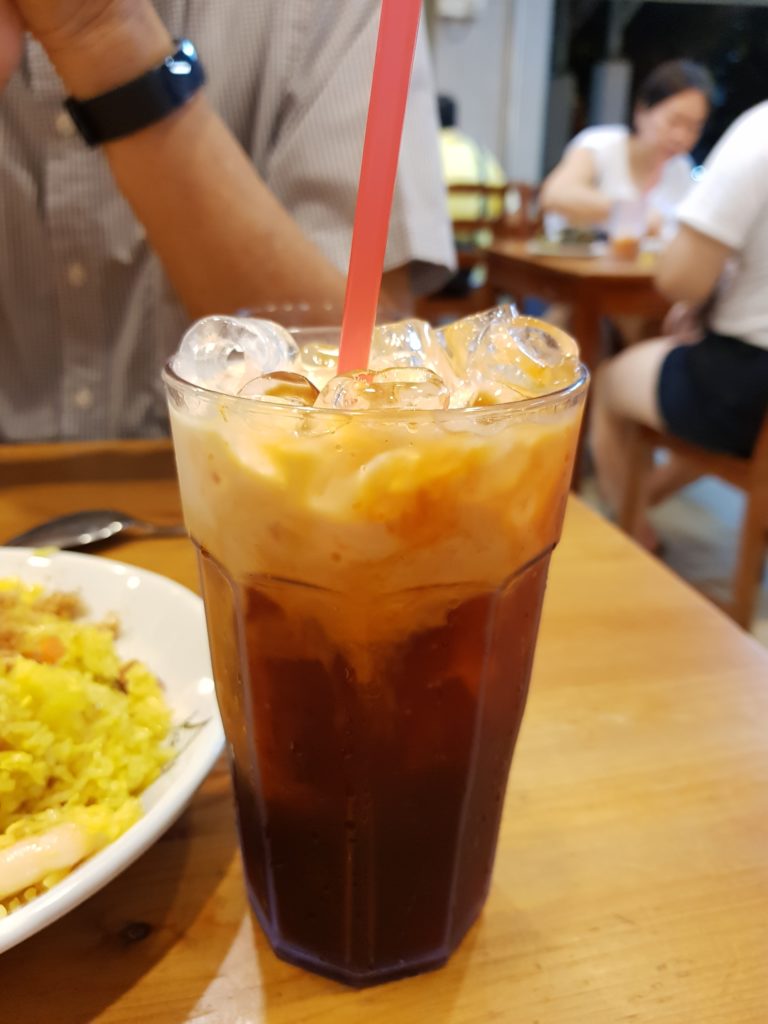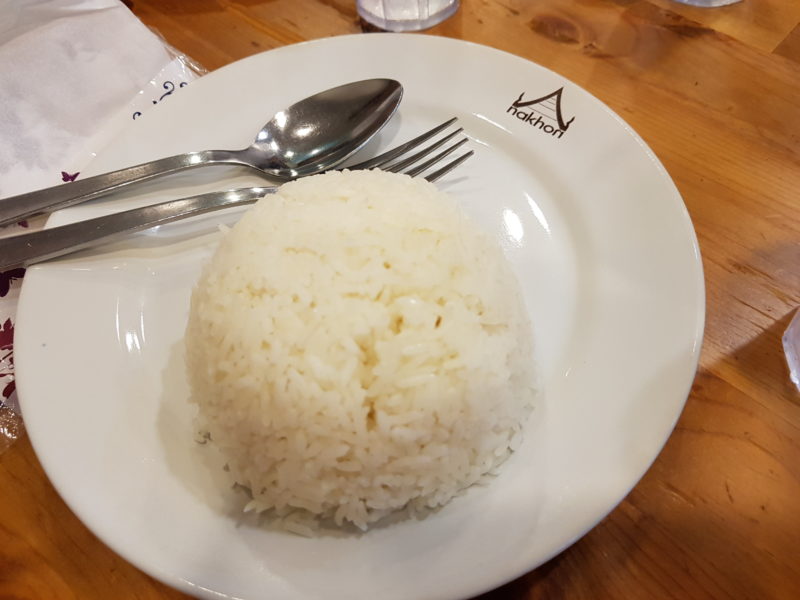 If you're not into plain rice, you can check out other options like their pineapple fried rice. It's quite good and it comes with chicken floss on top of it.
There are also a couple of prawns and big chunks of pineapples in it.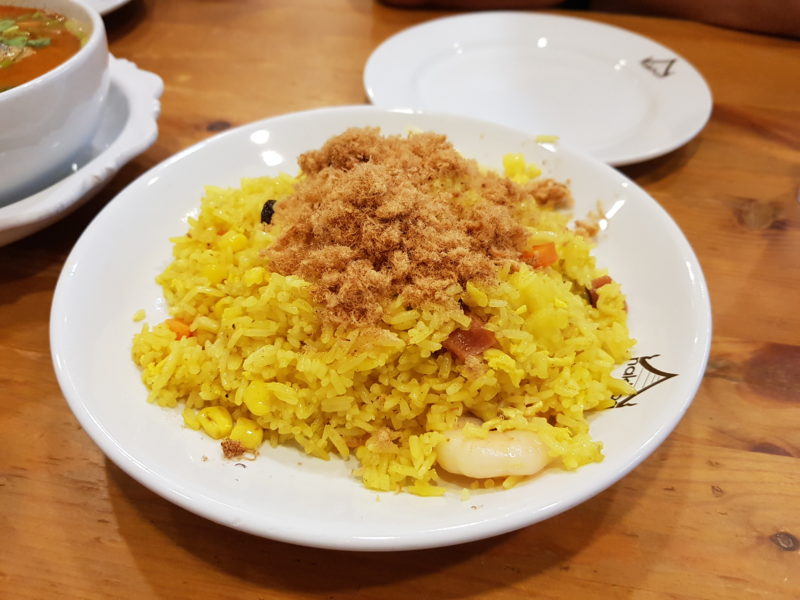 Like most Thai restaurants, Nakhon also has their own green curry chicken dish. This dish was quite good but it was to be expected.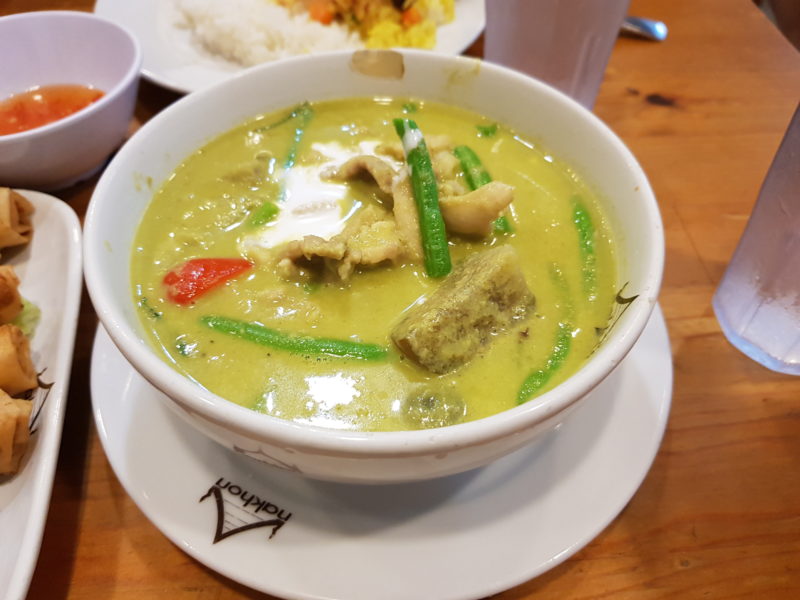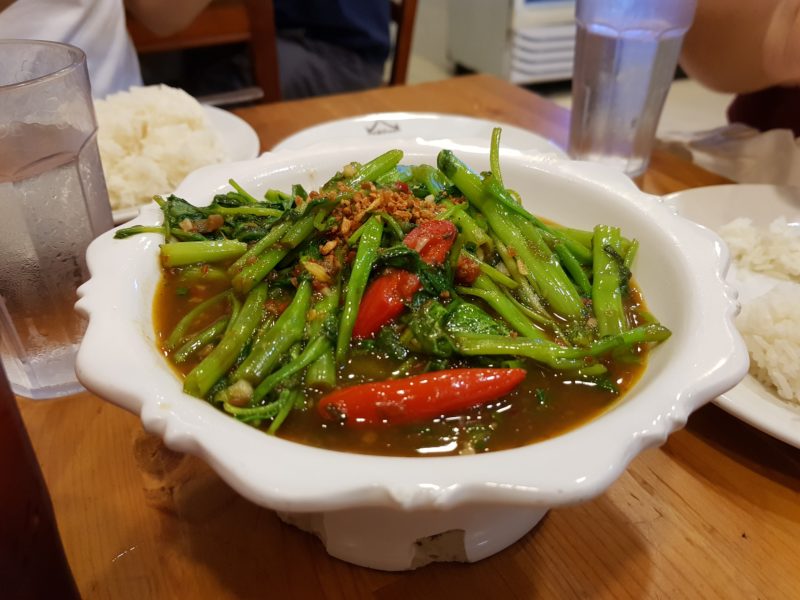 One of Nakhon's specialties may be their Tom Yam soup with seafood and vegetables.
It's very flavorful and you'll know what I mean from your first spoonful of the soup.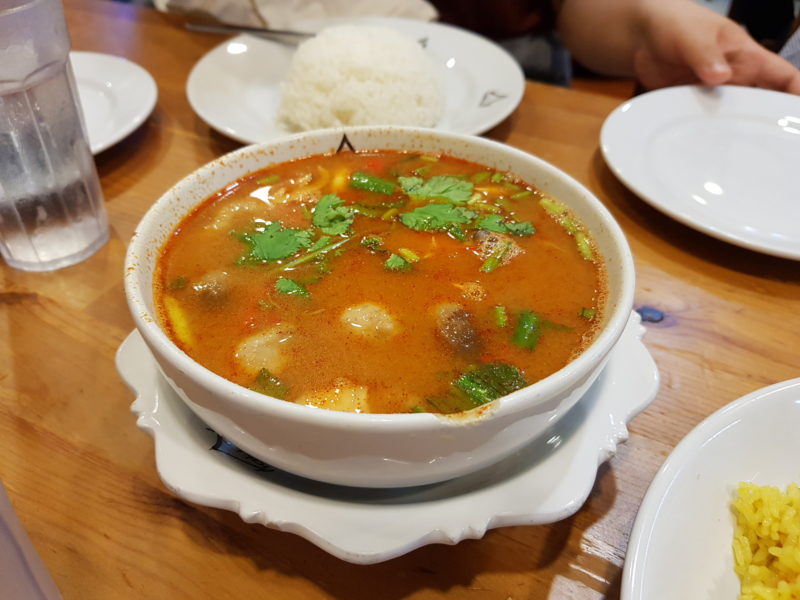 They also have this fried chicken wrapped in pandan leaves. Unlike most mediocre ones I've tasted, theirs is actually good and the meat was pretty tender.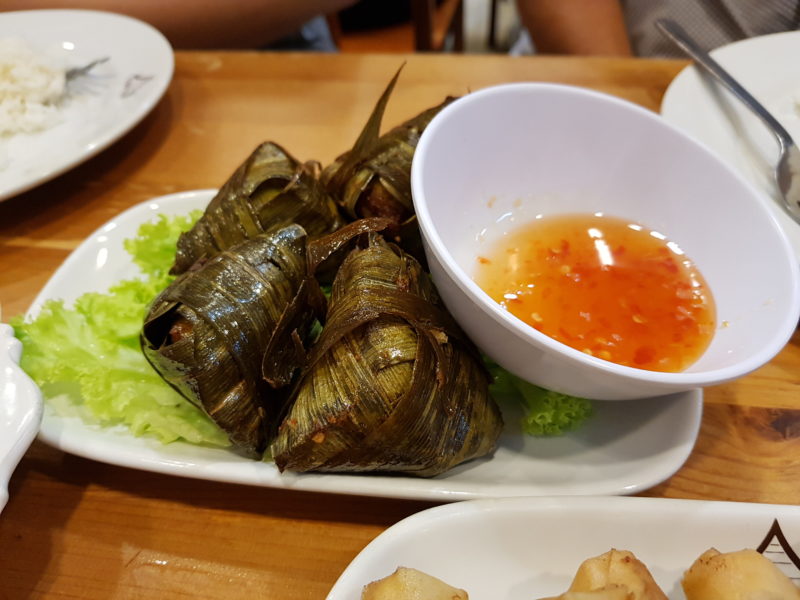 They also have the typical mixed vegetables you'll see in most of these restaurants.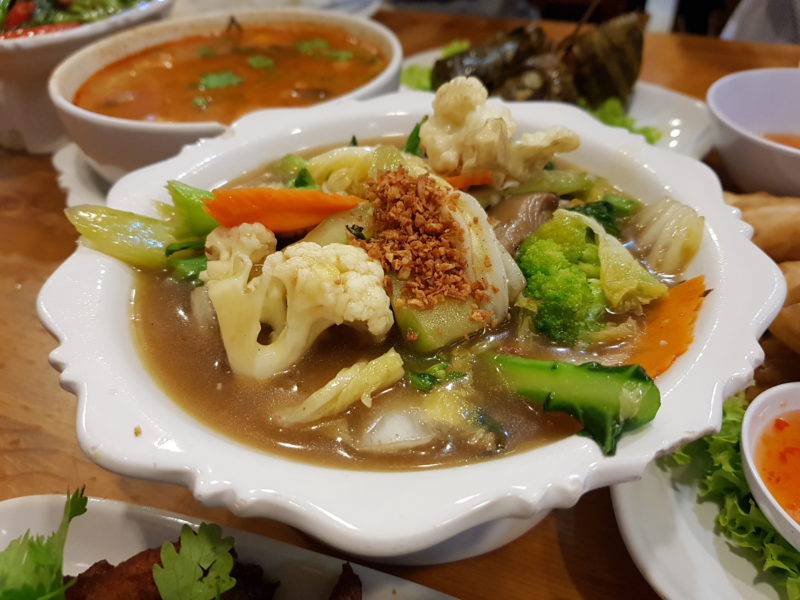 Another dish I would recommend is this fried pork. They're crispy and well-marinated, making it a great dish for sharing with friends.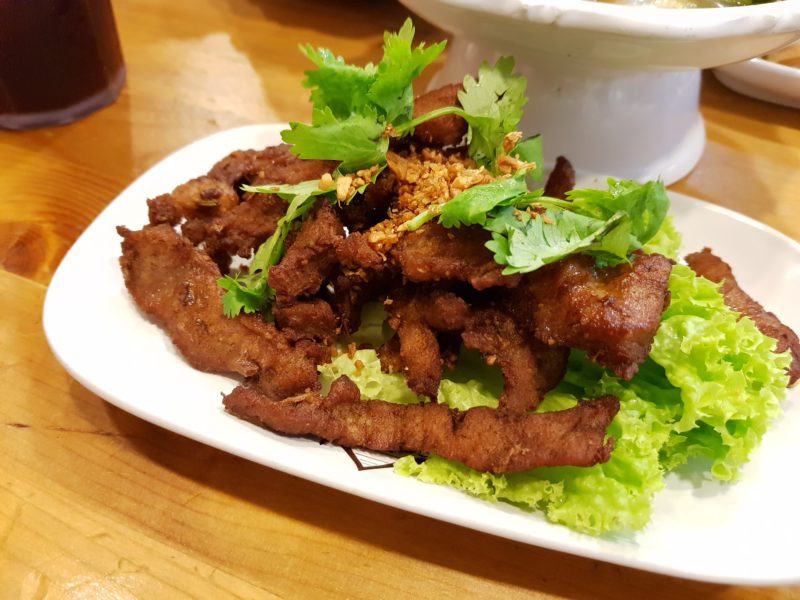 Their spring rolls do not fall short either. These rolls are fried to perfection with just the right density of ingredients in it.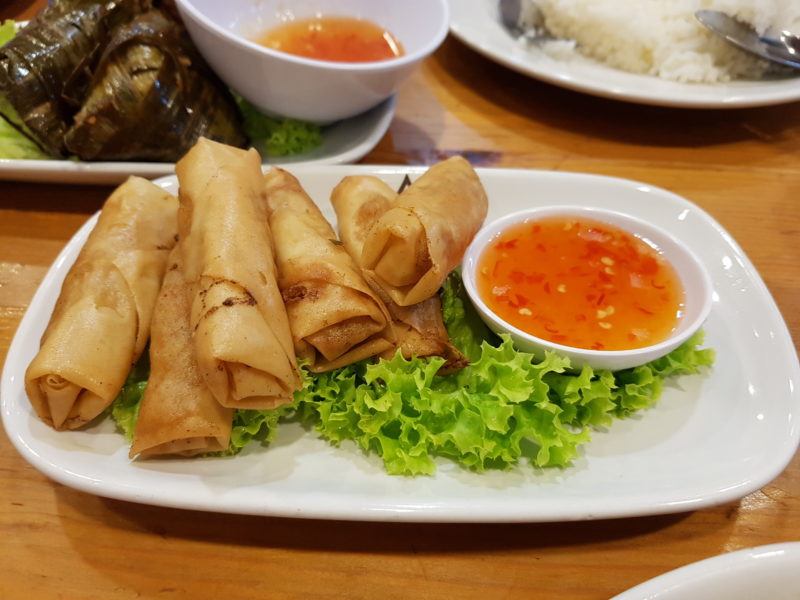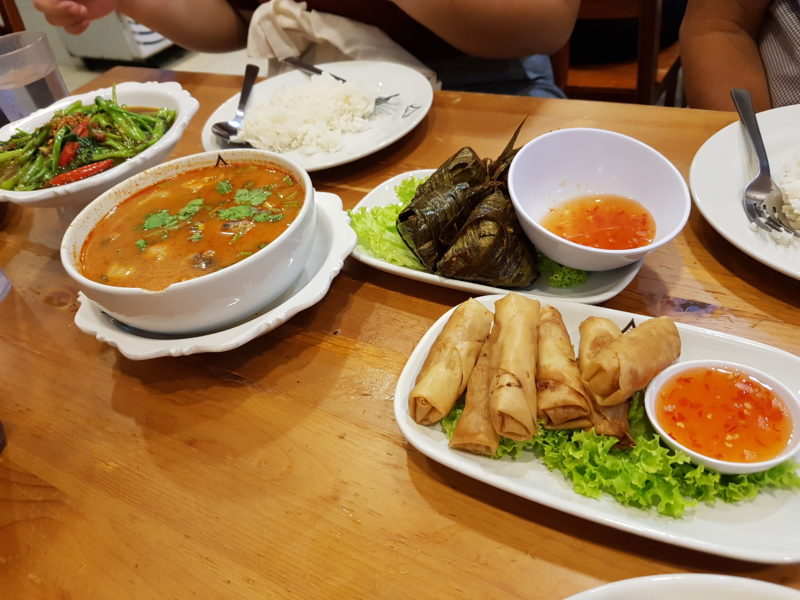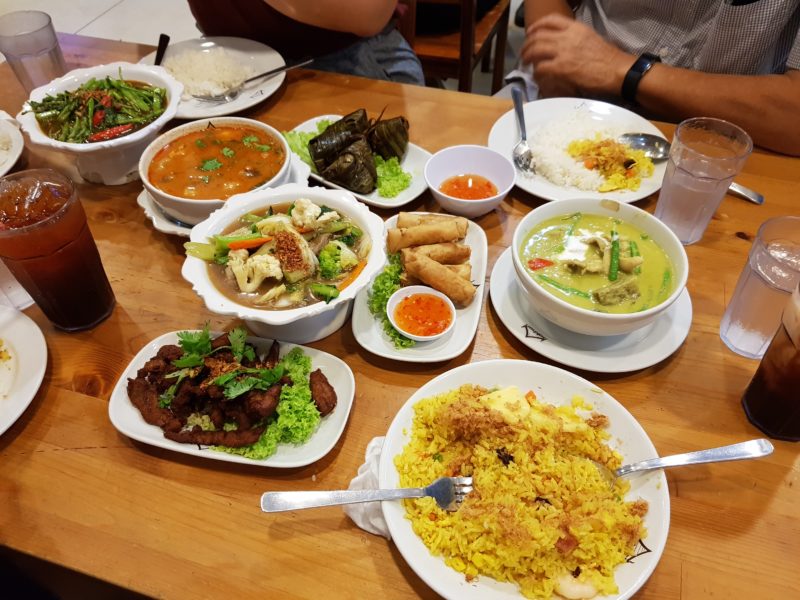 Once we're done, we ordered the Red Ruby (Tab Tim Grob) dessert too, which is basically coconut milk, water chestnuts covered in tapioca flour, some slices of jackfruit (nangka) and ice shavings.
They do have other desserts like the mango sticky rice as well.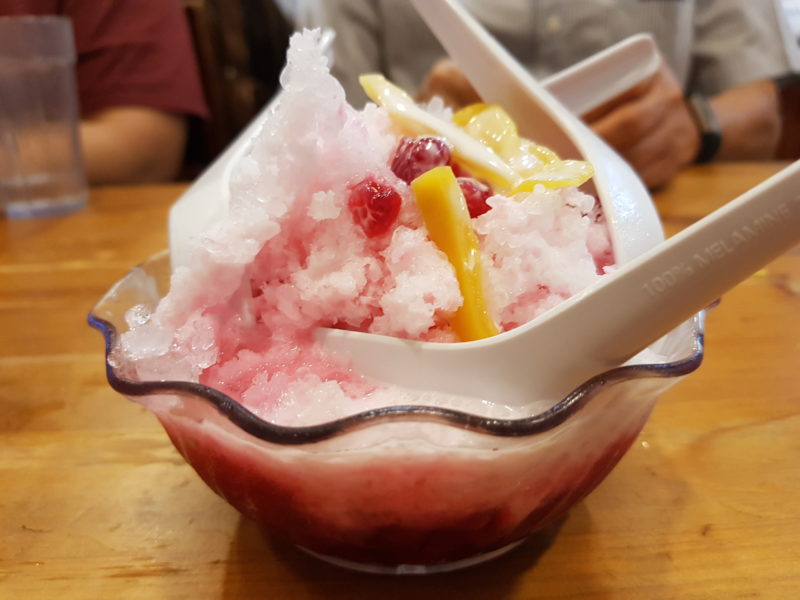 All in all, the dishes we ordered at Nakhon Kitchen (Ang Mo Kio) were all up to expectations or even better.
It's no surprise that they are one of the better Thai restaurants in Singapore.
Location: Blk 529, Ang Mo Kio Ave 10, #01-2371, Singapore 560529
---
Related articles:
Best Food To Eat In Melaka As A Tourist
The Halia at Singapore Botanic Gardens Review
Best Buffet In Malacca – Hotel Buffets You Can Check Out