MU Origin 2 is reminiscent of MU Online, the MMORPG many of us once played over a decade ago on the PC.
The other mobile game, MU Origin, was actually developed by Webzen, the game company also responsible for MU Online.
This particular version (MU Origin 2) is developed by another company, i.e. Gamenow Technology, with Webzen's approval of course.
Here's a short review of MU Origin 2 and an introduction to some of the features this game has.
Introduction to MU Origin 2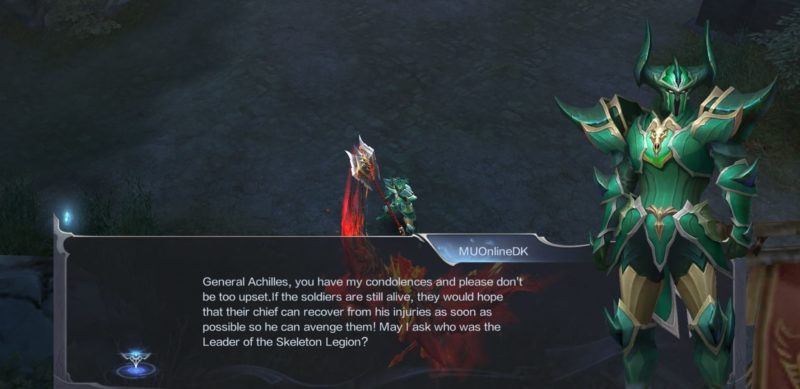 Upon starting the game for the first time, there will be a short cutscene which introduces the three classes you can choose from.
They are the swordsman, mage and archer. Back in MU Online, we used to call the swordsman as a dark knight, and the mage as a wizard.
After the cutscene, you have to choose your character and your name. There may be a fourth class coming out, but we're not sure what that is yet.
In any case, I chose the swordsman as I used to play as a dark knight.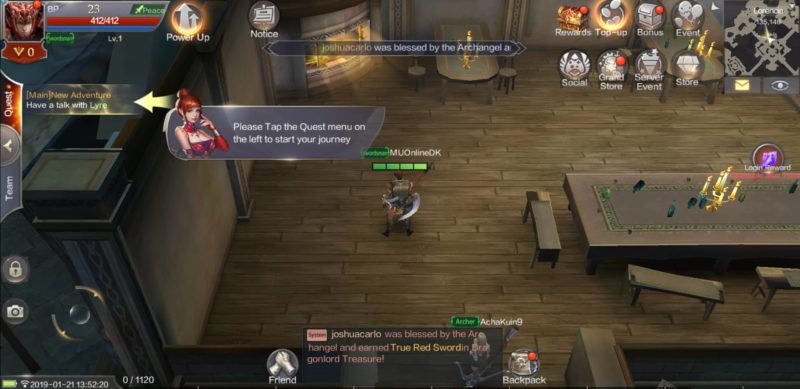 The game will teach you how to move around, attack enemies and explore your menu. There are many features in MU Origin 2 that are alien to me.
Perhaps it's because I stopped playing MU Online long ago, and these features may be present in the global version for continuing players.
Auto everything
The gameplay reminds me for Maple Story M for some reason. Maybe it's because we can just auto our way through the game.
You can get your character to do the quest (walking and killing) simply by tapping on the quest button.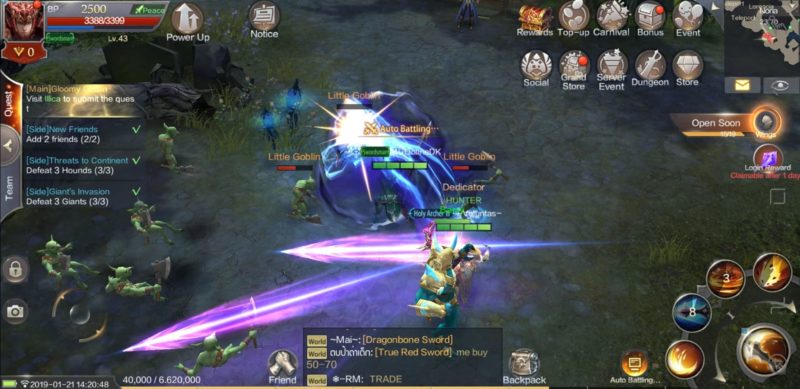 It's mostly automatic. The only part you have to manually control is the conversation between NPCs.
Its auto feature is great for adult players who don't have much time for the game. However, like other mobile games, this removes the "community feeling" out of the game.
Back when everything had to be done manually, people are more likely to chat with each other and just hang out in the "town area".
Some of the features of MU Origin 2
Here are some of the features and stuff you should check out in the game.
You have concepts like evolution here. For e.g. you can evolve from a swordsman into a Knight 1 if you have the requisite Emperor's Tome and some gold.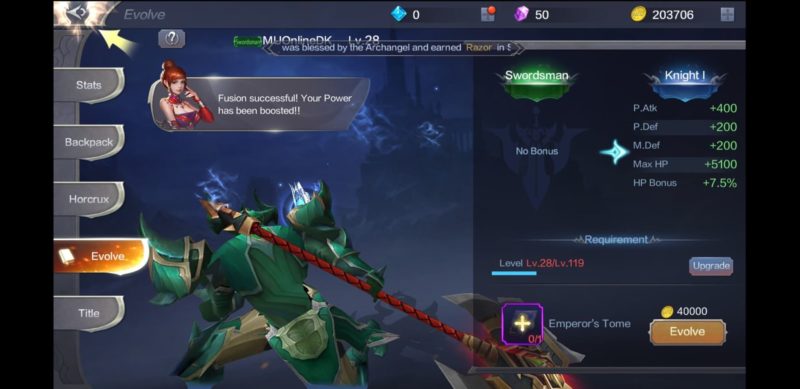 This is a new concept, at least for myself.
Another thing to look at is the Horcrux. The Horcrux increases your overall stats every time it levels up.
To level up your Horcrux, you need to fuse your unwanted equipment, in exchange for Horcrux EXP.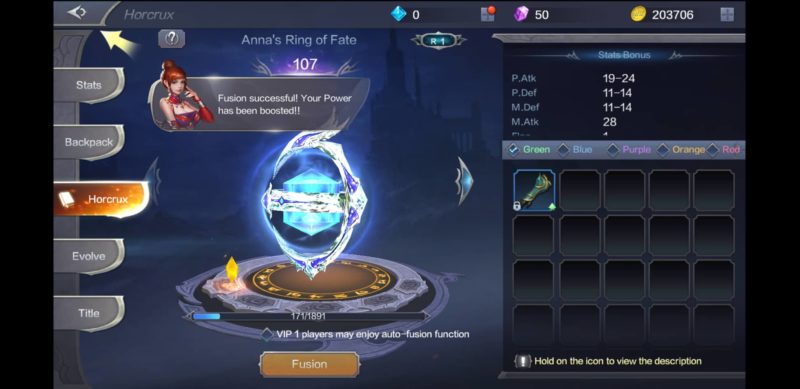 In MU Origin 2, you can also enhance your equipment. You need certain materials in order to do so.
After enhancing your item, you should get additional bonuses to improve your stats.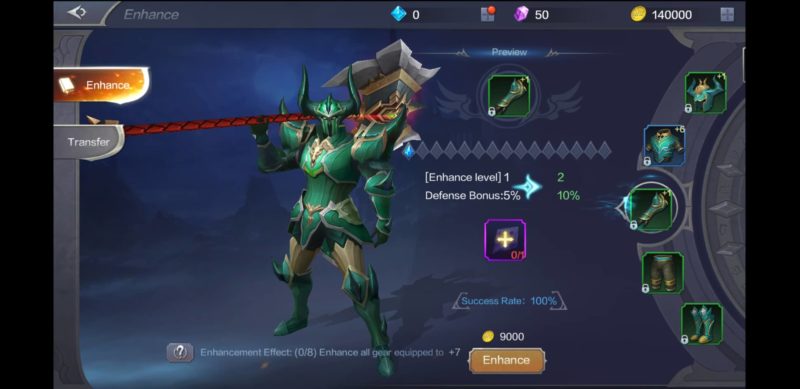 Another interesting feature in this mobile game is the skills section. Like most or all MMORPGs, you should have different skills in the game.
These skills can be learnt as you progress further and attain a much higher level. In MU Origin 2, you can upgrade your skills to increase its level, and accordingly, give higher stats.
The skill level follows your character's level, and to upgrade the skill, you need gold.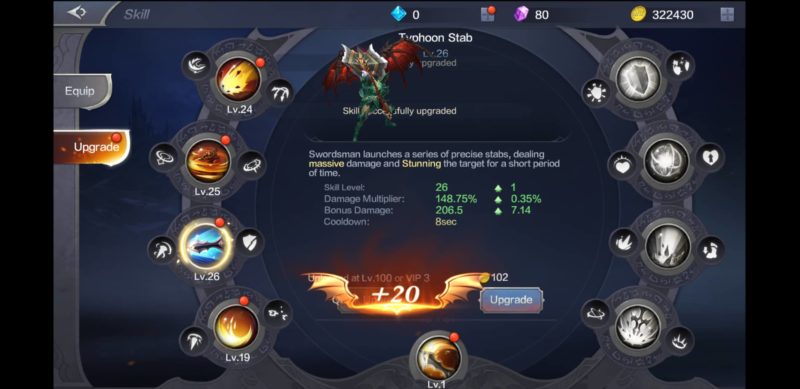 As mentioned earlier, this game has many auto functions. You can also automatically assign the base stats to your character every time you level up.
You don't need to choose which base stats to allocate points to, but you can if you want to.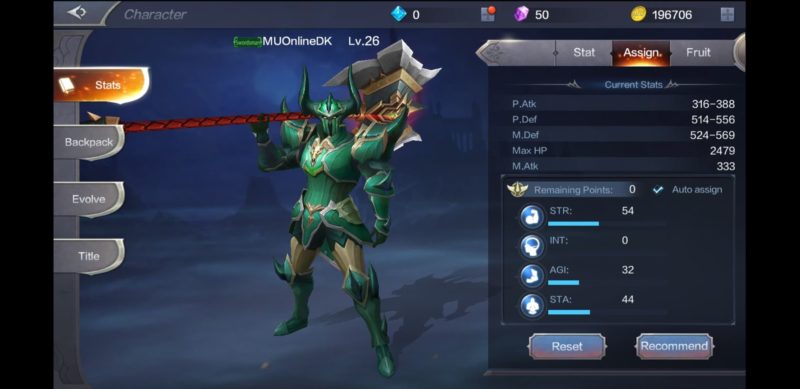 Apart from quests, there are also dungeons.
Each dungeon has plenty of monsters to kill, and you should gain items and gold for completing the dungeon.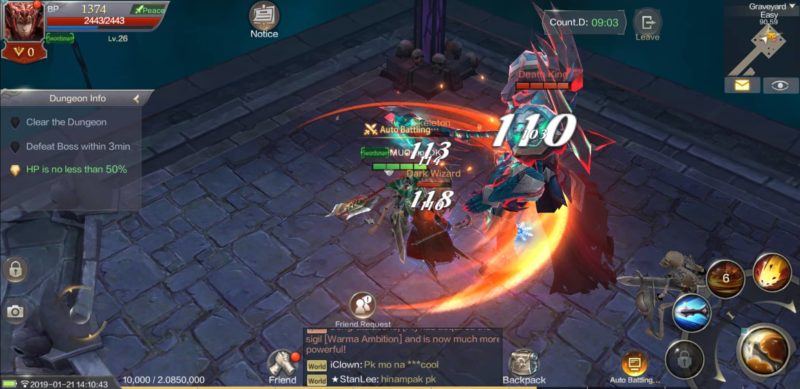 The auto function also applies here, where your character will just auto-battle.
MU Origin 2 also comes with events. There are daily quests and so on, where you can earn gold simply for being active.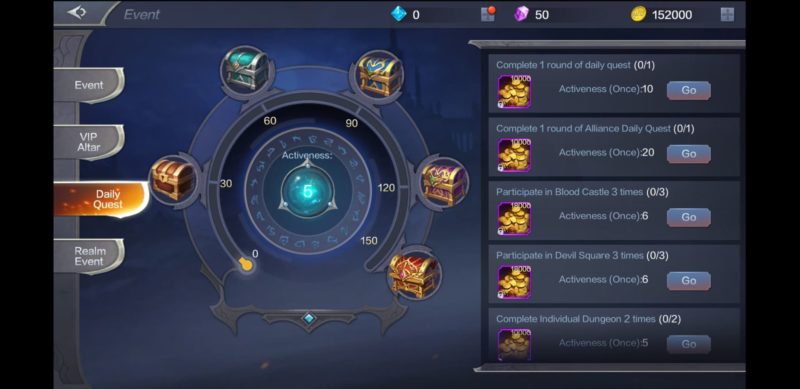 Review of MU Origin 2
Despite the many features that this game has introduced (including plenty not mentioned in the article), it just feels different.
As you can auto your way through the game, it lacks the community aspect of it. Sure, you can add friends and chat with the world, but it doesn't feel the same.
Maybe players these days have a shorter attention span.
Having said that, it's a convenient feature to have, as many previous MU Online players are now adults. Mostly are working, which means less time to grind.
In that sense, having an auto battle / auto quest feature is quite useful at times.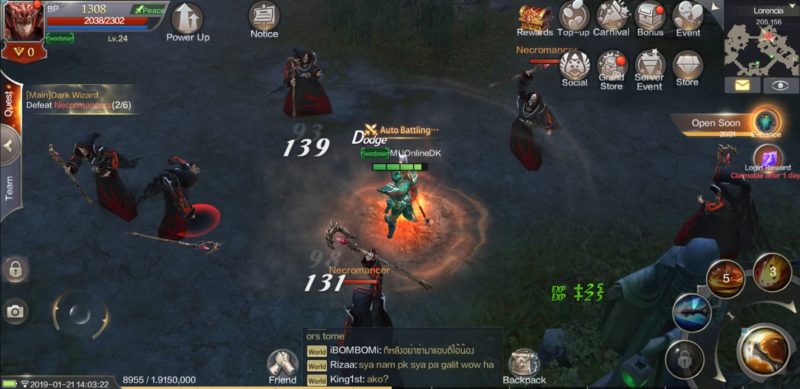 In terms of graphics, MU Origin 2 is definitely better. The skills are flashier than in the past, but are also more cartoony.
This game also has many features to check out, but having way too many things can be a disadvantageous thing.
It takes time for new players to get used to the game, especially when there are so many things popping up.
In a nutshell, the game still looks stunning (especially for a mobile game) but it has its flaws. You'll either love it or hate it.
---
Related articles:
God Of War: The Marked Trees (Walkthrough And Guide)
Assassin's Creed Odyssey: Taking Out The Competition (Walkthrough)
Best MMORPGs Of All Time – 12 Games To Check Out Today
6 Online Games That Will Make You Feel Nostalgic (And Maybe Old)
Games Like World Of Warcraft (WoW) – Ten Alternatives To Try