In the world of social media platforms, there are a few which stand at the top of their category. For video sharing, YouTube stands as a titan among its competitors. Many successful content providers make a lot of money with them.
Some of the most popular YouTubers from the years up to 2018 are making millions from the platform. These people have countless of subscribers. This makes them very valuable for YouTube. A YouTuber needs only to post some regular content on their channel with a few ads mixed in.
Every video in their backlog earns them money. The end result is a channel that becomes a constantly growing business.
YouTube has facilitated the success of a wide variety of content types. In the same marketplace, someone can find prank videos, product review, sketch comedy, animation, and a lot of other video types succeed.
Video game channels like Markiplier and beauty vlog channels like Yuya goes to show how diverse the market and the audience is on YouTube. It is easy to identify the most popular YouTubers by the number of subscribers they have.
However, seeing the amount of money they earn may be surprising to some. Here are some of the most successful YouTubers ever (in terms of subscribers and wealth).
1. Ryan ToysReview – $22 million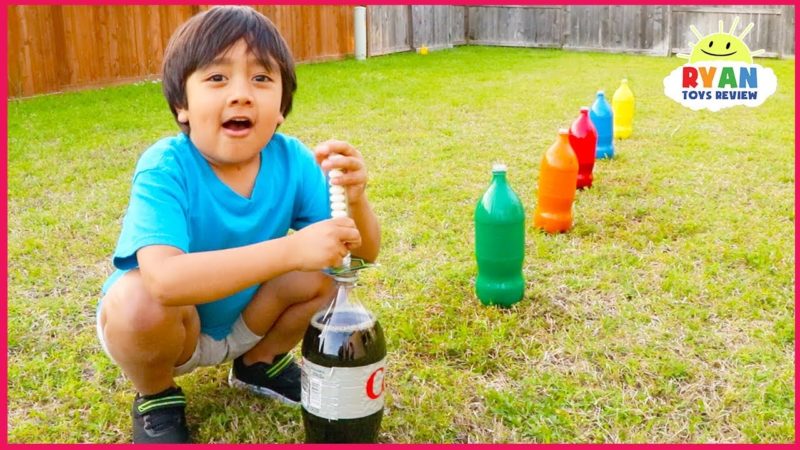 YouTube's top earner is a 7-year-old boy named Ryan. Ryan ToysReview is a review channel for children's toys. Ryan tests out toys and comments on them. Since his start in 2015, he has expanded to a variety of other channels.
In 2017, he was included in Forbes' "The World's Highest-Paid YouTube Stars 2017" list. He finished at number 8 with $11 million from his YouTube channel.
Ryan's popularity has been steadily growing. His channel posts one video per day, resulting in a massive backlog for new subscribers to see. He started his channel after being inspired by other similar YouTube channels and kids programs.
His channel boasts 19 million subscribers and almost 30 billion total views with the most watched video having over 1.8 billion views. He currently has a toy line of his own in Walmart.
---
2. Jake Paul – $21.5 million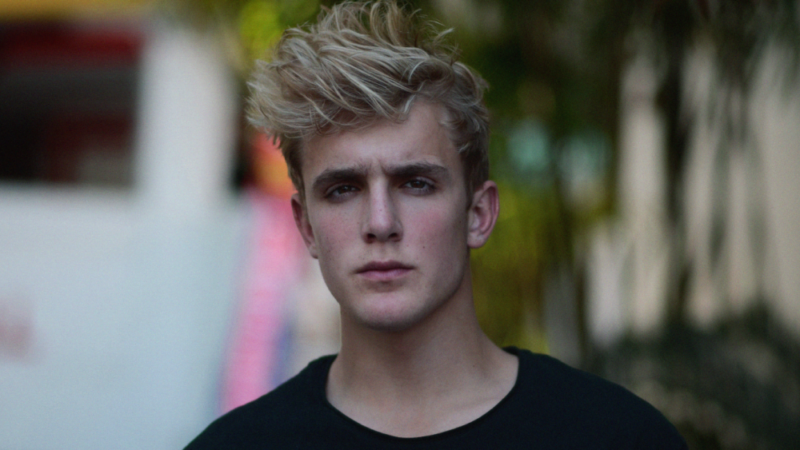 Jake Paul started in Vine in September 2013. He received widespread popularity in the social media platform. He finished with 2 billion plays and 5.3 million followers when the app shut down in 2016. His YouTube channel has over 17 million subscribers. The 22-year-old is also a well-known social media influencer.
In August 2018, Jake Paul went head-to-head with YouTuber ComedyShortsGamer in a boxing match at the Manchester Arena. The pay-per-view fight sold over 15,000 tickets with over 800,000 viewers paying $10 to watch online. Neither of the two is a professional boxer. The fight ended Jake winning with a technical knockout on the fifth round.
Jake Paul has published videos on his YouTube channel that have sparked controversy and debate. He uploaded a borderline sexually explicit video on his channel. It received criticism for being inappropriate for his younger audiences.
---
3. Dude Perfect – $20 Million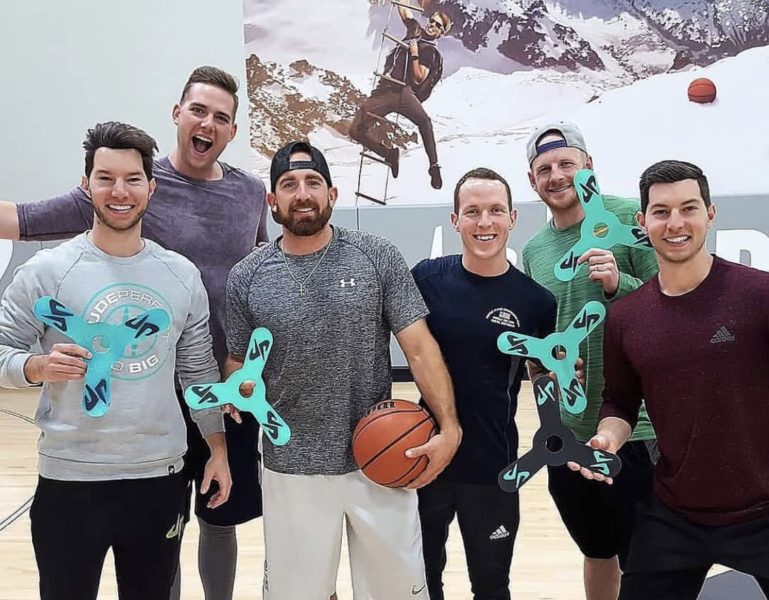 Dude Perfect is a five-man sports crew who specializes in trick shots with various objects. Their channel has received 8 billion total views and 42 million subscribers. They are the 9th most subscribed channel and the 2nd most subscribed sports channel on YouTube.
The trick shots featured on the channel have been the subject of some doubt, but no evidence has been found to suggest that the trick shots are fake. The crew's members hold a variety of Guinness Book of World Records, some of which can be viewed on the channel.
Dude Perfect has earned $20 million on YouTube. They have also branched out to television with their show first airing on 2016 in CMT. They have collaborated with several athletes and celebrities.
They have featured tennis player Serena Williams, NBA player Chris Paul, NFL quarterback Aaron Rodgers, to name a few.
---
4. DanTDM – $18.5 million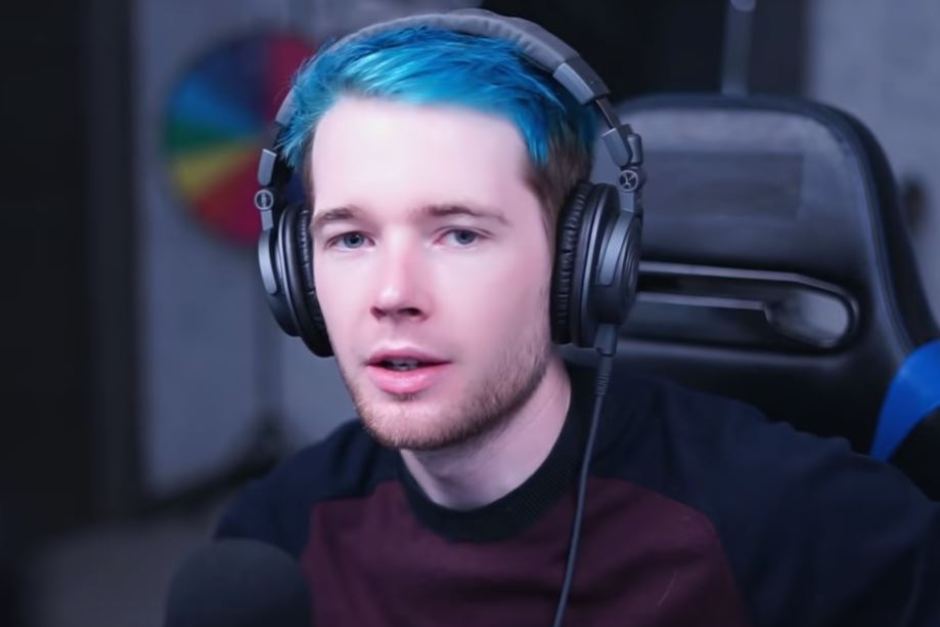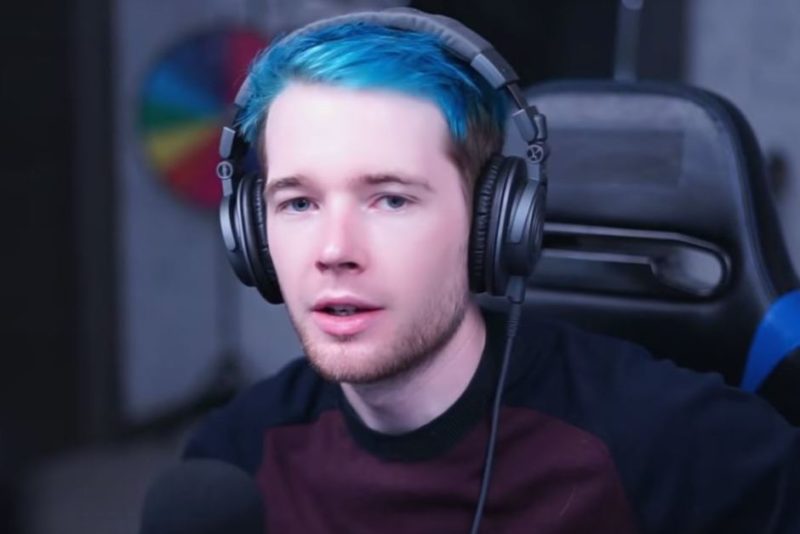 In the Forbes list of top-earning YouTubers of 2017, Daniel Middleton of DanTDM was the highest earner with $16.5 million. He began his YouTube career as "The Diamond Minecart" in 2012.
His channel primarily focused on the popular video game Minecraft. As of 2016, he has explored other video games such as Roblox, Fortnite, and Rocket League. He has released a graphic novel that stayed in the top spot in The New York Times Best Seller List for graphic novels in Japan for several weeks.
He holds two Guinness Book of World Records and has received a Nickelodeon Kid's Choice Award. His channel currently holds over 20 million subscribers and over 14 billion views.
---
5. Jeffree Star – $18 million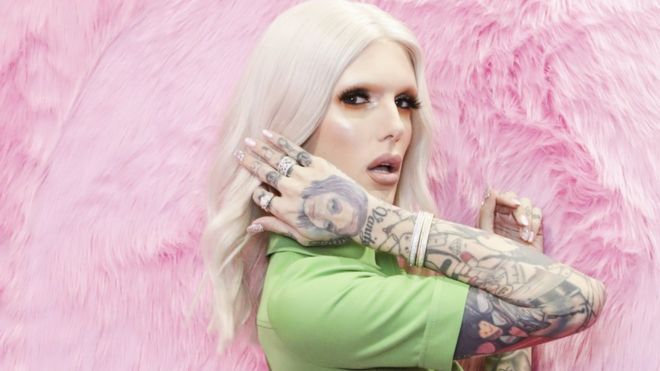 Jeffree Star was already famous for his music and fashion design in MySpace. He was the most followed user on MySpace by 2006. In the same year, Star joined YouTube and posted make-up tutorials and homemade music videos on his channel.
He later established his own cosmetics company, Jeffree Star Cosmetics, in November 2014. He promoted the company through his YouTube channel through product reviews and demonstrations.
By 2018, Star had made over $18 million through his YouTube channel according to the Forbes' 2018 list. Forbes reports Jeffree Star Cosmetics sells over $100 million worth of cosmetics per year. As of June 2019, the jeffreestar YouTube channel has over 15 million subscribers and over 1.7 billion views.
---
6. Markiplier – $17.5 million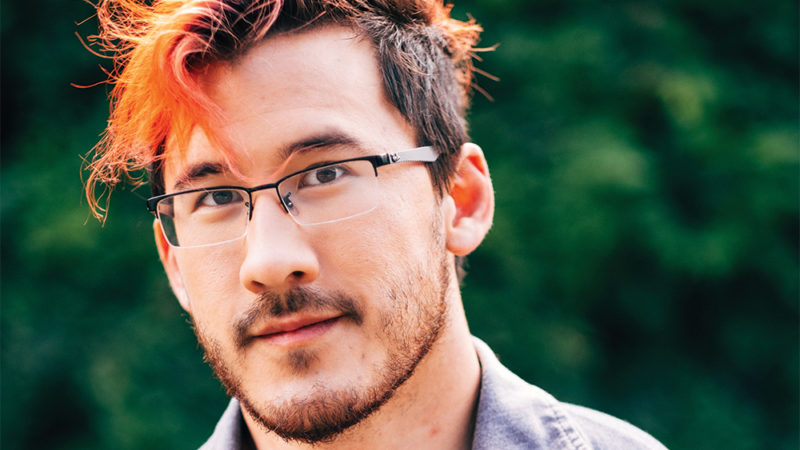 Mark Edward Fischbach, more commonly known as Markiplier, is a video game YouTuber. His content consists primarily of the "Let's Play" format. He provides on-screen personal commentary and reactions to a game he is playing.
His channel features a variety of games mostly in the survival horror genre. His channel also has animated parodies and comedy sketches. He started his channel in 2012 and currently has 23.8 billion subscribers and 11 billion views.
Markiplier has been a part of several charity events and fundraisers together with other YouTubers. He has helped raise over $3 million in total for a variety of charities and causes since 2012. His most recent event for Save The Children reached over $422 thousand in November 2017.
Read also: Markiplier's Net Worth
---
7. VanossGaming – $17 million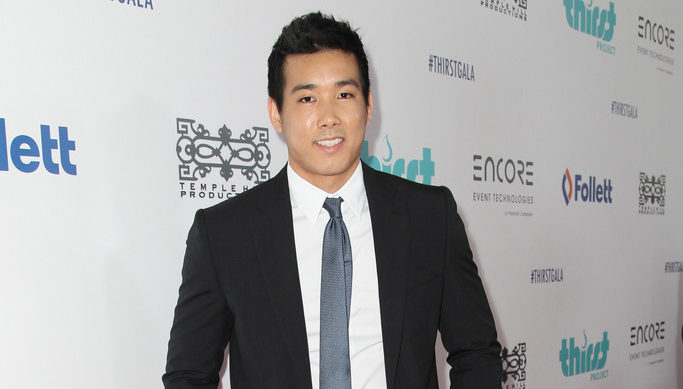 Evan Fong, best known as VanossGaming or Vanoss, is a video game YouTuber whose channel consists of comedic videos in a montage style. His videos often feature recurring friends and other YouTube content creators in a light video game setting.
These are heavily edited to feature their banter, laughter, and comedic moments in a variety of multiplayer games. His channel is among YouTube's most subscribed channels at rank 49.
VanossGaming has over 24.5 million subscribers and 10 billion views. He served as the creative director of Dead Realm which released on Steam on August 2015. He was also featured in the YouTube Red series "Paranormal Action Squad" which aired on November 2016. He has been performing as a singer under the name Rynx since 2017.
---
8. Jacksepticeye – $16 million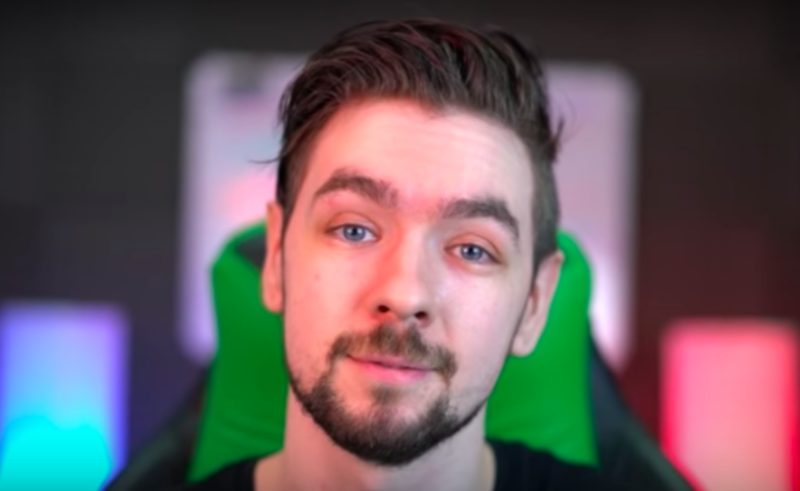 Sean McLaughlin is Ireland's most popular YouTuber. His channel, Jacksepticeye, is a mix of video game and vlog content. His content is highly energetic and uncensored.
He attributes the uncensored nature of his content to be a big part of his success, saying that viewers respond positively to a lot of swearing. Jacksepticeye's channel has over 22 million subscribers and over 11 billion views. He has been highly critical of YouTube's ad policies and algorithm changes but remains to be highly successful on the platform.
Jacksepticeye has participated in several charity live-stream events with Markiplier and other YouTubers. He has raised over $2.5 million for a variety of charities.
---
9. PewDiePie – $15.5 million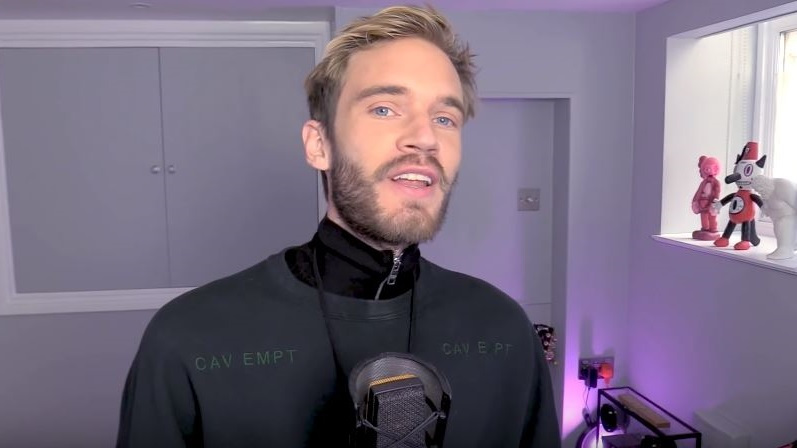 Felix Kjellberg, better known as PewDiePie, is a popular and controversial YouTuber. He rose to fame through his horror game Let's Play content. His channel now contains a variety of content formats including personal vlogs, Let's Plays, and other comedic formats.
PewDiePie is currently the second most subscribed channel on YouTube with 96.4 million subscribers and 21.6 billion views. His influence has helped sell several independent video games in a sort of "Oprah Effect".
PewDiePie's fame allowed him to be highly successful in many charity events. He has helped raise over $3 million in several charity events starting from 2012. PewDiePie hosted Cringemas, a charity event. It featured Markiplier, Jacksepticeye, and many other YouTubers. By the end of the event, they have raised over $1.3 million for RED with assistance from the Bill & Melinda Gates Foundation. RED is a charity that aims to eliminate HIV/AIDS in Africa.
PewDiePie has been the subject of several controversies in 2017 and 2018. He has released videos that featured racial slurs, anti-semitic content, and sexism. He has received severe public and media backlash for these videos which sparked public debate.
The controversies have resulted in the cancellation of a planned series. Several sponsors, including the Walt Disney Company, have also withdrawn their support for him. These have influenced the changes in his content formats.
---
10. Logan Paul – $14.5 million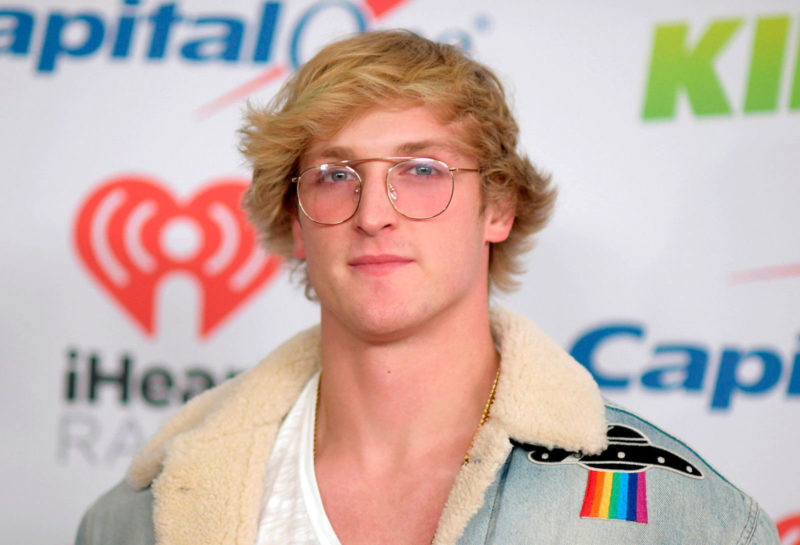 Logan Paul began in Vine in 2013. He quickly rose to fame and became Vine's 10th most influential figure by 2015. He started his YouTube channel in 2015 where he uploaded comedy sketches and short films. He began a vlog channel in 2016 which featured daily uploads. His three YouTube channels have a combined subscriber count of 25.9 million and a total view count of 4.884 billion.
In August 2018, Logan Paul went head-to-head with YouTuber KSI in a pay-per-view boxing match at the Manchester Arena. The fight sold over 15,000 tickets with over 800,000 viewers paying $10 to watch online. Neither of the two is a professional boxer. The fight ended in a draw with talks of a rematch either in Dubai or in the United States.
Logan Paul has been the subject of several controversies due to the nature of his content. In 2017, he posted a vlog that featured a man who recently committed suicide in Aokigahara, Japan. The same video series featured other inappropriate behavior.
Obviously, the video was met with severe backlash from the public, celebrities, and politicians. The video has since been removed from his channel. He has then taken an interest in suicide prevention, featuring interviews regarding the subject on his channel.
Because of his behavior and questionable content, Logan Paul was pulled from the Google Preferred ads program. His YouTube Red project was also canceled. Despite these, he still earned $14.5 million from the platform by the end of 2018.
Also, a huge shout out to MrBeast who has some pretty awesome videos on tipping total strangers!
---
Related articles:
8 Best Yu-Gi-Oh! Cards Of All Time
Top 10 Best Korean Dramas Of All Time
Best Ice Cream Toppings Of All Time
Best Turn Based Games Of All Time
Worst Anime Films and Shows Ever
Top 10 Best Running Man Episodes Of All Time