22 films in and there's no point in denying the fact that the Marvel Cinematic Universe (MCU) is its own entity at this point.
As much as the MCU borrowed from the comics, it has also added its own unique twist to some of Marvel's most beloved characters that you could literally separate the MCU version of a particular character from its comics counterpart. Sure, they might be of the same name and generally are the same characters at their very core, but they're also very different.
For example, some MCU characters are not as powerful as their counterparts in the comics, and others, vice versa. With that said, we took the time to break down all of the superheroes that have made the transition from the comics to the MCU and ranked them based on how powerful they are.
In creating this list, we considered multiple factors. This includes their superpowers, intellect, enhancements, as well as physical abilities.
We'd also like to remind everybody that this is an MCU-exclusive list. So, if your favorite superhero from the Defenders did not make the cut, then it's because they weren't part of any one of the 22 MCU films.
So, without further delay, let's get started. Here are the top 10 strongest superheroes in the MCU.
10. Hulk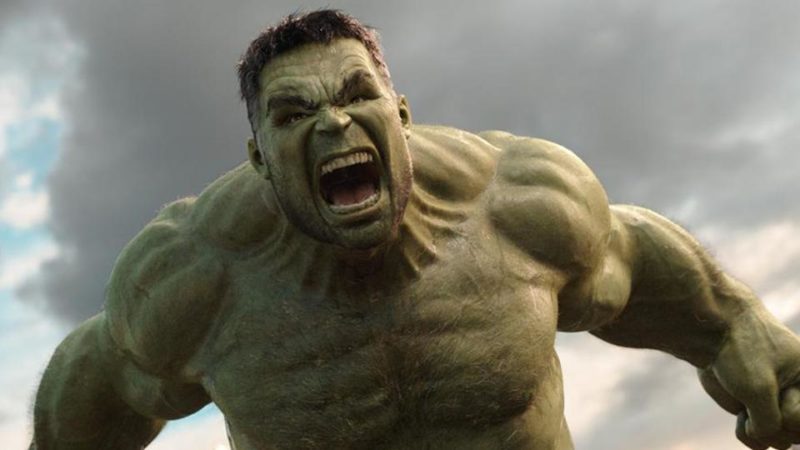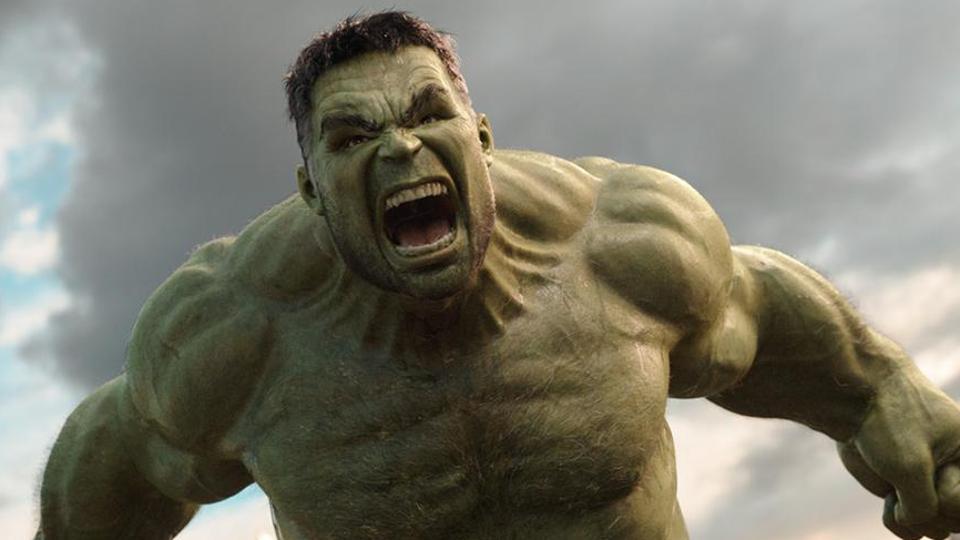 The Hulk is arguably the strongest Avenger. At least, when he shuts off his brains and let's his smashing do the talking.
Unfortunately, we haven't really seen much of that lately, and to be honest, the Hulk has since powered down quite a bit since his days of just slamming puny gods left and right and clobbering anyone he can get his hands on.
Seeing Hulk get absolutely manhandled by Thanos in the opening sequence of 2018's Avengers: Infinity War casts some serious doubt about just how powerful the MCU version of the Hulk is. This is especially true now that Bruce Banner has the Hulk finally fully reigned in and his left arm permanently damaged from using the Infinity Gauntlet in 2019's Avengers: Endgame.
9. Ant-Man and the Wasp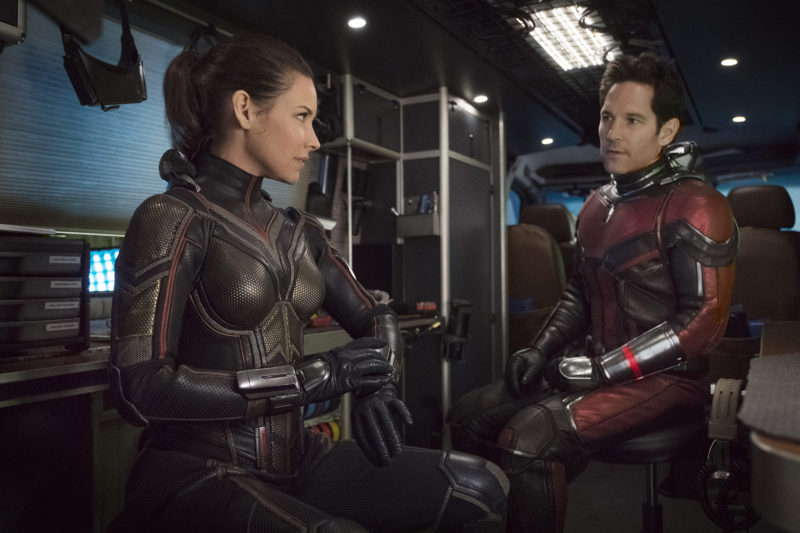 Is it cheating if we said that we felt that the Ant-Man and the Wasp are just as powerful as each other?
Maybe it is. Maybe it's not. But, hear us out first.
You see, we know full well that the Wasp is the more accomplished fighter. She's also a lot smarter than the Ant-Man is, and being the daughter of Hank Pym, Hope's overall potential ceiling is just that much higher. Or, at least, it should be.
On the other hand, Ant-man, though less capable, has a lot more experience using his powers. Not to mention, he's a lot more creative and liberal with its use. Plus, he's gone to the Quantum Realm and back. That's a huge plus.
All in all, however, we decided to rank both the Ant-Man and the Wasp together, mostly because they're more of a package deal and as a duo, they're one of the most disruptive and most powerful in the MCU.
8. Iron Man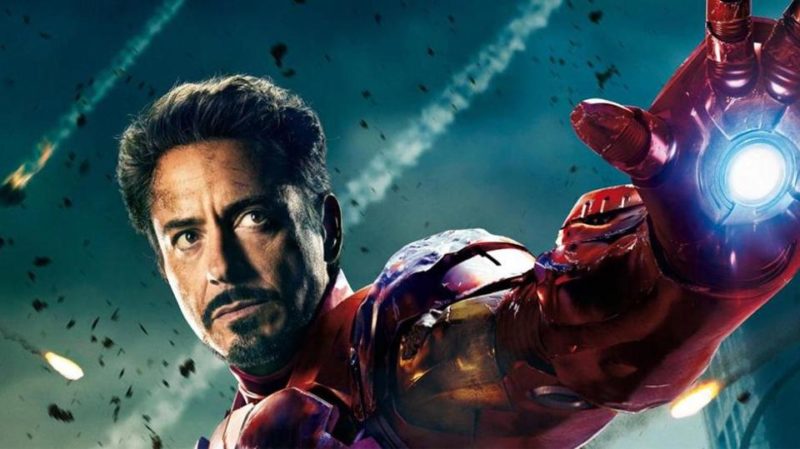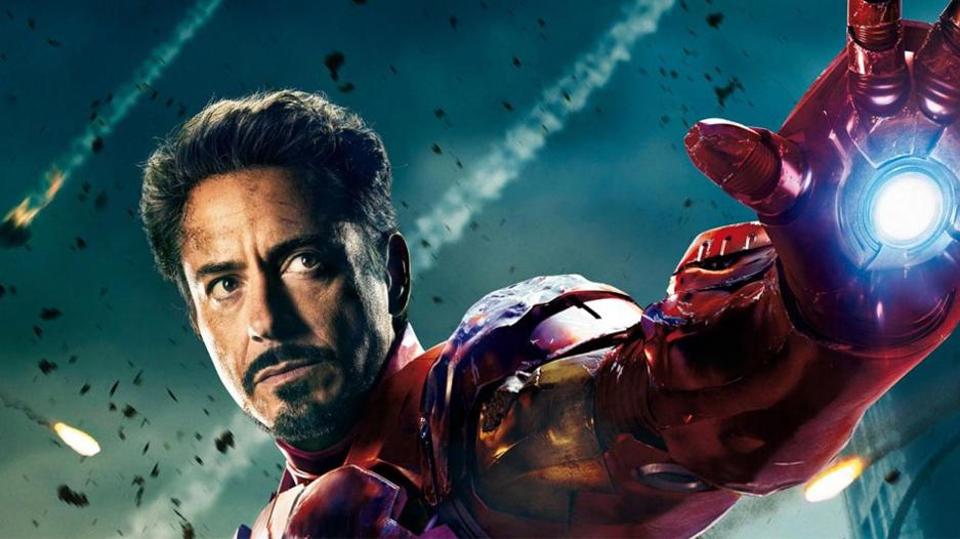 2008's Iron Man will, no doubt, go down as the film that started it all, with Robert Downey Jr.'s perfectly playing his part as the armor-wearing genius, billionaire, playboy, and philanthropist, Iron Man.
If being iconic was one of our units of measure, we would have definitely ranked Tony Stark a bit higher.
Unfortunately, it isn't. As powerful as Tony Stark is with his multiple suit of armors, with the latest iteration, the Mark LXXXV Armor, capable of going toe-to-toe with the genocidal mad titan himself, Thanos, he remains an average fighter at best, and in our rankings, his big brains just aren't enough to compensate for his lack of physical strength.
Remember, we're talking about powerful superheroes here, and when it comes to powerhouses, Iron Man, though capable, finds himself somewhere in the lower echelons.
7. Black Panther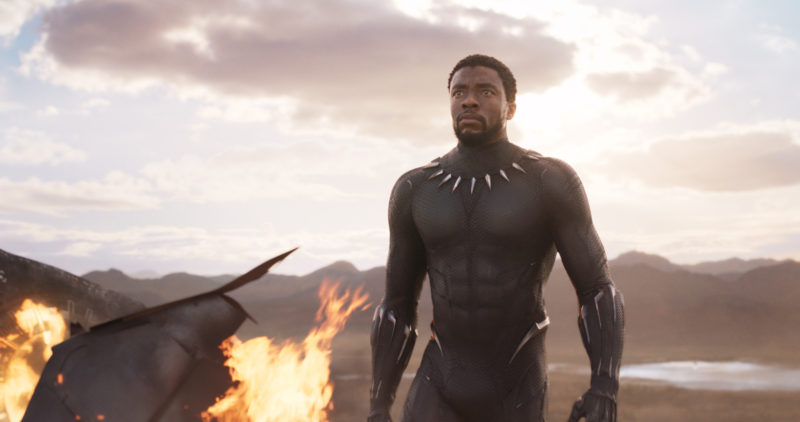 Ranking the Black Panther this low feels like doing the character a disservice, what with him wearing a nigh-indestructible Vibranium suit and all. Not to mention, even without his suit, Wakanda's King isn't half-bad himself. In fact, he's probably one of the MCU's most capable fighters, based on strength and fighting technique alone.
Paired with the kind of technology that he has at his disposal and how brilliant he supposedly is as a strategist, and it feels like King T'Challa deserves to rank much higher.
But, that's just the problem.
As powerful as King T'Challa's comicbook counterpart is, this is the MCU we're talking about, and outside of 2018's Black Panther movie, we haven't really seen the Black Panther in action much, further limiting his chance to impress us with his arsenal of weapons.
With the Black Panther set to take more of a featuring role now that Iron Man and Captain America are out of the picture, we should expect T'Challa to showcase his powers more. But, until then, we're standing by with our rankings.
6. Captain America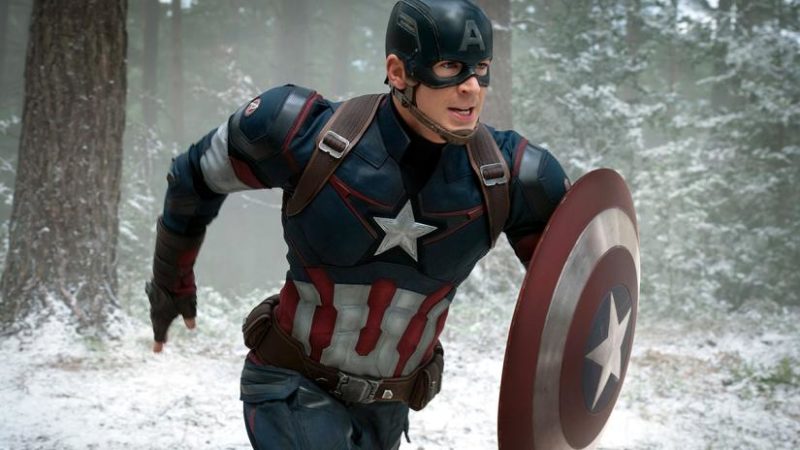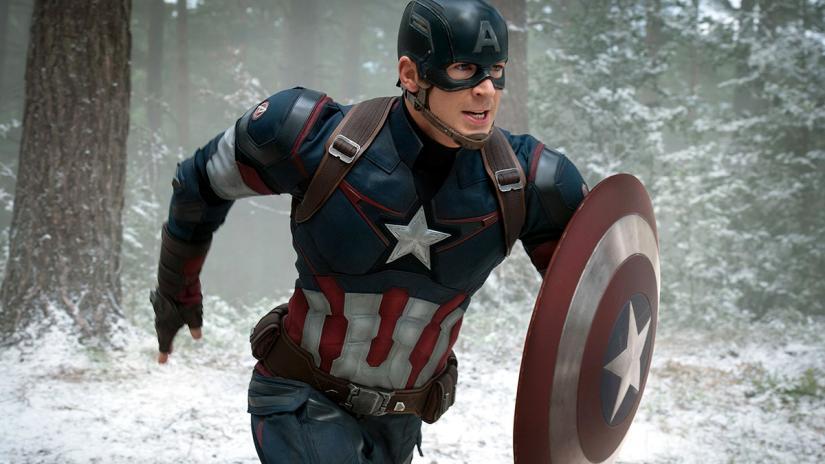 Captain America is the quintessential superhero. He's super smart, super strong, as well as super polite and super courteous. Plus, he never gives up, which is an essential trait if your job has you staring down at impossible odds every day.
Somehow, it just feels like Captain America was literally created to become the world's first Avenger, right?
Kidding aside, Captain America's lab-enhanced overall physical attributes lands him this high on our list. Unfortunately, it's just not enough when he's up against the absolute monsters he has for teammates, who could literally wipe planets if they were so inclined.
5. Vision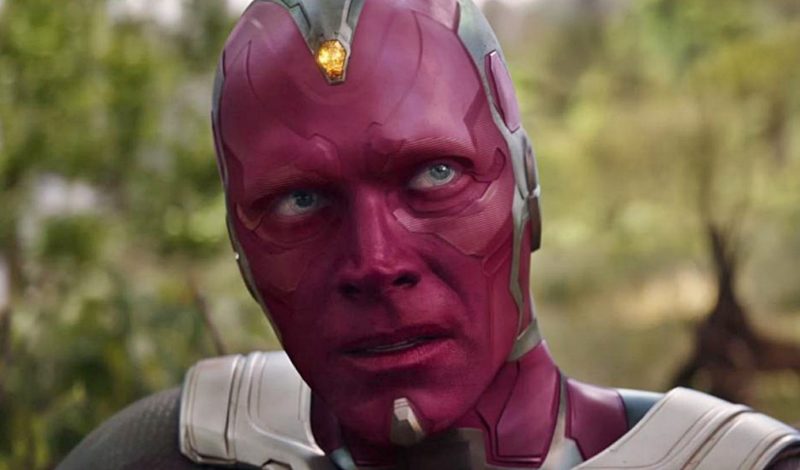 Now, Vision can't literally wipe out planets. Or, at least, he wasn't really programmed to do that.
Wielding a body made out of Vibranium and powered by the Mind Stone, Vision also has superhuman strength and durability. He can also fly, manipulate his density to phase through barriers and other objectives, as well as possesses genius-level intellect.
And, oh, Vision is also apparently worthy enough to lift Thor's hammer, so there's that too.
The only thing lacking in Vision is, well, his vision.
Perhaps it's just the way that the character was written for the MCU, but you can't help but feel like Vision has no drive or desire to become the best superhero he can be. Seriously, could you imagine if he had the same drive that Ultron did in 2015's Avengers: Age of Ultron and applied it in a positive manner?
It's a shame that we didn't see that happen, and based on what we've seen from Vision so far, ranking him this far is probably just right.
4. Scarlet Witch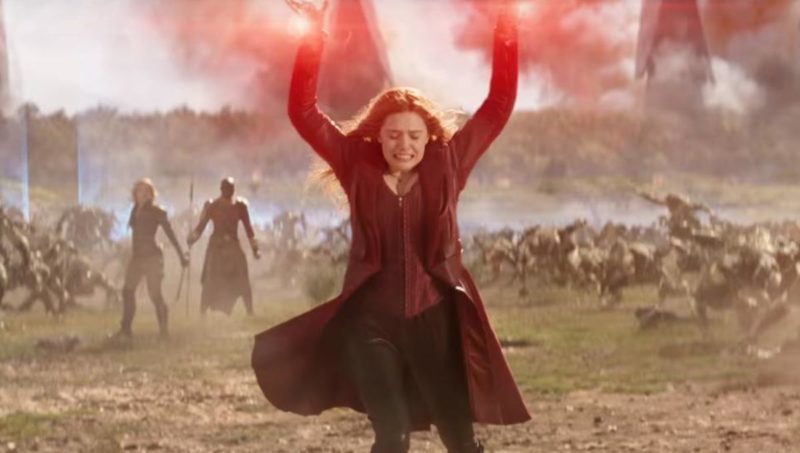 Again, we're talking about the MCU version here. Had we been talking about the comics version of the Scarlet Witch, then she would've probably topped the list quite easily.
Or, maybe she wouldn't have? We'll never know.
What we do know is that, based on what she did to Thanos in 2019's Avengers: Endgame alone, where she forced the mad titan to resort to bombarding his own army with his spaceship's canons just to try and avoid being crumpled and crushed into a ball by Wanda Maximoff is proof at just how devastatingly powerful the MCU's Scarlet Witch still can be when given the opportunity.
We'll likely see the Scarlet Witch pull off even more amazing feats of mental (??) strength in future MCU movies as she gains better control of her powers.
For now, she'll have to settle for the #4 spot.
3. Doctor Strange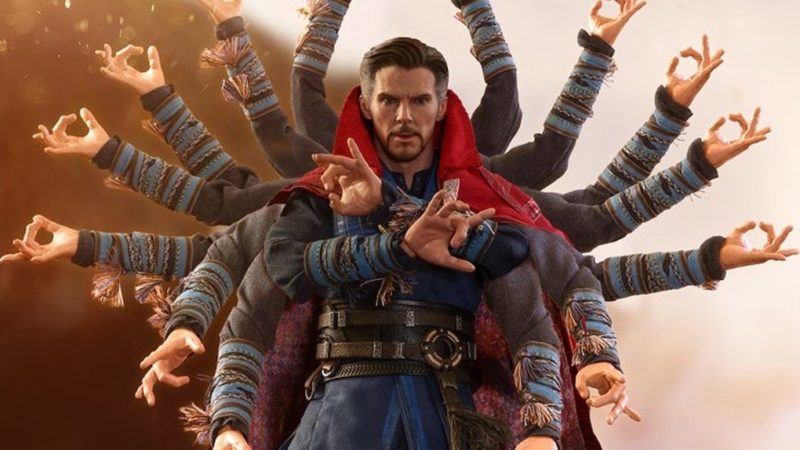 Tell me, which MCU superhero was able to outwit Dormammu, an all–powerful entity who's powerful enough to destroy worlds if not entire universes, and was able to hold his own against Thanos?
That's right. Only Stephen Stranger did that.
Starting off as an arrogant neurosurgeon, MCU's take on Doctor Stranger is slowly starting to prove himself as the Sorcerer Supreme that comic book fans have come to love over the years.
Armed with his ever-growing mastery of the Mystic Arts and a wide arsenal of tools that he uses to augment his powers, Doctor Strange is easily one of the most powerful superheroes in the Marvel Cinematic Universe, and his power is only set to grow as he becomes a more prominent figure in future MCU films.
Considering that there's literally no cap to just how powerful Strange can be in the future and how powerful he already is, his spot in #3 is very much well-deserved.
2. Thor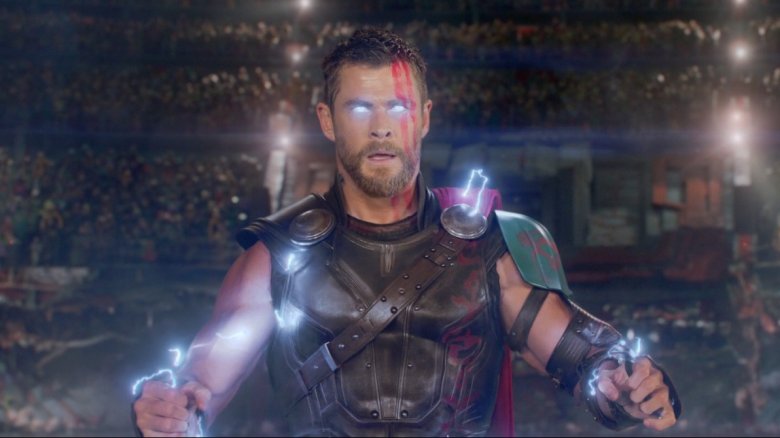 Thor being #2 is less about him not being as powerful as the Avenger ranked above him, but it's more of a case of either one of them being 1A and 1B.
The truth is, Thor could easily be the most powerful superhero in the MCU universe.
He may no longer have the Mjolnir (or, at least, in the current continuity), but the Stormbreaker is every bit just as powerful if not more so. Not to mention, he remains the only character in the MCU to deflect a full blast from Thanos' Infinity Gauntlet and seriously wound him.
In fact, Thor was powerful enough to decapitate Thanos in one fell sweep, albeit he was in a rather sorry state after using the Infinity Stones to destroy each other during the earlier parts of 2019's Avengers: Endgame.
Remember, there's a reason why the battle in Wakanda shifted heavily towards the Avengers' favour as soon as Thor appeared.
Thor is the Avengers' original powerhouse, and quite probably, the only one that they can count on when they need the most.
1. Captain Marvel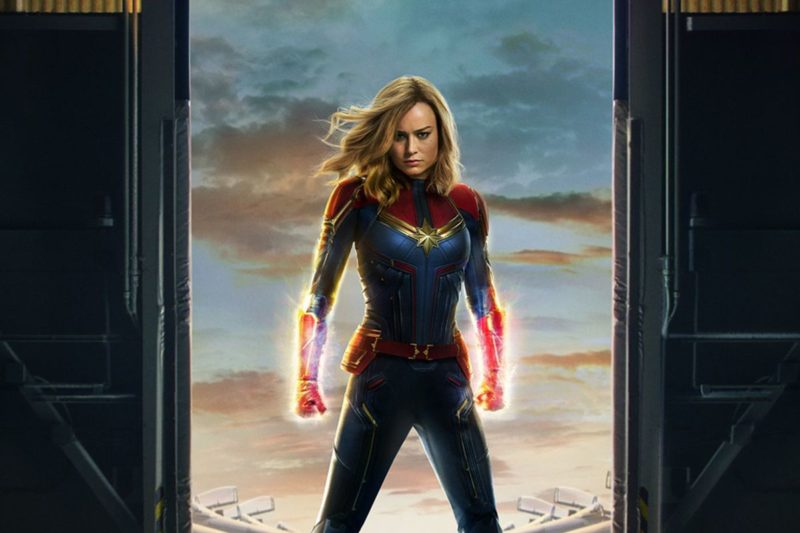 Whether it's in the comic books or in the MCU, Carol Danvers will always be one of the most powerful superheroes.
Although Captain Marvel's MCU counterpart hasn't really had much chance to showcase her powers, in the short time that she's been able to, she was able to effortlessly take down Thanos' massive ship, the Sanctuary 2, and gain the upper hand against a combat-ready Thanos — something that not even the trio of Thor, Captain America, and Iron Man could do.
While Captain Marvel may not have been the key to undoing Thanos' destruction as many hoped she would be, she still played a key role in making it all possible and will likely be a fixture in the MCU movies to come.
This article was written by a freelancer and reflects his opinions.
---
Related articles:
The Most Powerful Superheroes In The DC Extended Universe
Top 10 Best Running Man Episodes Of All Time
Dauntless: How To Get Frost Orbs In The Game
Top 10 Best Pokemon Games Of All Time [Updated 2019]
The Best Zombie Films Or Shows On Netflix Today
Top 11 Best Netflix Superhero Shows To Watch Today
Top Shows Like Lord of the Rings To Watch Today