In One Piece, Devil Fruits are types of fruits that will give the character unique powers when eaten. It does come with a side effect of not being able to swim.
There are 3 types of Devil Fruits in the series – Paramecia, Zoan and Logia. Logia is the rarest of them all, and are elemental in nature, like ice used by Aokiji or fire by Ace / Sabo.
Here are some of the most powerful Devil Fruit abilities shown in One Piece so far.
10. Pika Pika no Mi (light)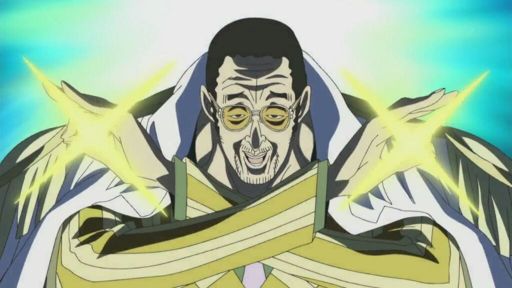 One of the deadliest Devil Fruit abilities is to be as quick as the speed of light. Pika Pika no Mi used by admiral Kizaru (Borsalino) allows him to attack at the speed of light, and it has been demonstrated multiple times in the anime.
His devastating abilities were shown in length during the Sabaody arc when Luffy and the gang were trying to escape.
Only a few are able to handle Kizaru's Devil Fruit ability, such as Dark King Rayleigh but they're all on a different league.
Using this ability, Kizaru can also cause explosions using lasers at the speed of light. Definitely a frightening power especially when used by an admiral.
9. Hobi Hobi no Mi (toy)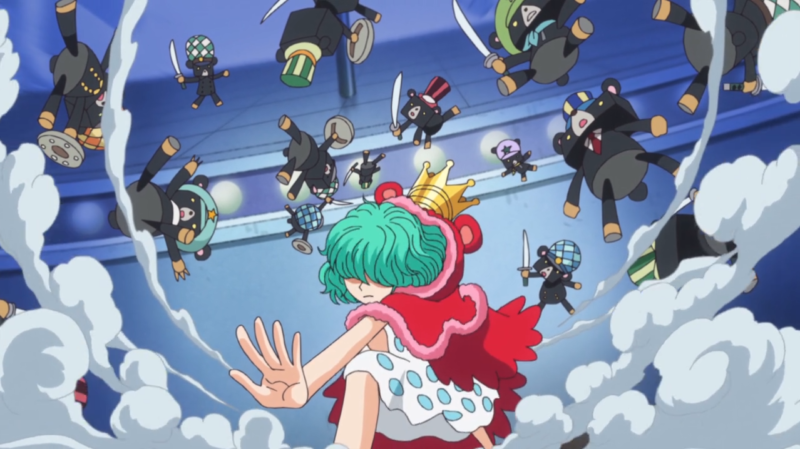 Another Devil Fruit worth mentioning is the Hobi Hobi no Mi which is a Paramecia type of fruit. It was used by Sugar during the Dressrosa arc.
It allowed her to transform people into toys simply by touching them and she is able to erase all of the memories of those transformed. This was seen in a mass scale during Dressrosa.
It's a very deadly fruit because it enables a user to create his / her own army at the expense of people.
8. Nikyu Nikyu no Mi (deflect)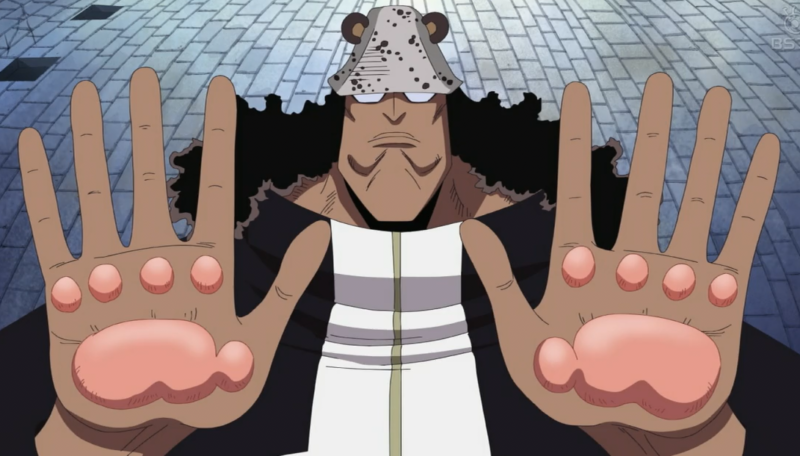 Another Paramecia type of Devil Fruit worth mentioning is Nikyu Nikyu no Mi, which was used by Kuma back then.
This fruit allows Kuma to repel everything he touches and looks like paws on his hand (which is why it's known as Paw-Paw fruit).
In the earlier episodes, Kuma's powers were clearly shown, when he repelled people flying in the air for a couple of days.
7. Hito Hito no Mi (Daibutsu)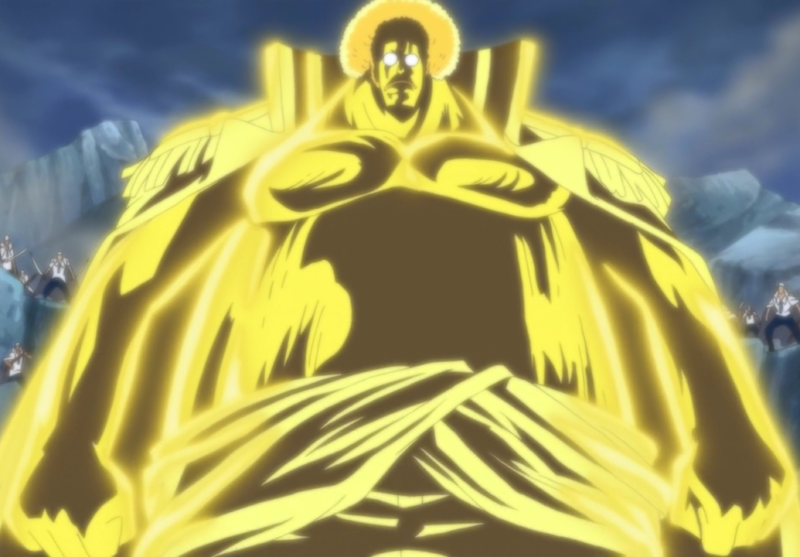 Next on the list is Hito Hito no Mi, which transforms the user into Daibutsu. This ability was used by former fleet admiral Sengoku during the Battle of Marineford.
He creates shockwaves using his palms and did it a couple of times against Blackbeard. That was despite Blackbeard having gained the Gura Gura no Mi ability from Whitebeard.
With this ability, the user also becomes large, but that doesn't mean he is slow. Sengoku was extremely quick even with the huge stature.
6. Tori Tori no Mi (phoenix)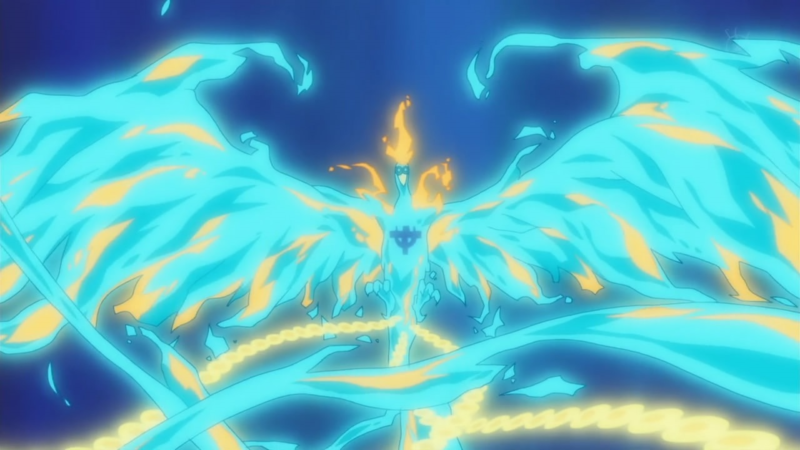 Tori Tori no Mi is a very rare Devil Fruit as it's a mythical Zoan type. Marco (first commander of Whitebeard Pirates) currently uses this Devil Fruit ability and it allows him to transform into a flaming phoenix.
He used the ability during the Battle of Marineford as they tried to save Ace. Regular bullets couldn't hurt him, but Garp knocked him down with a punch using haki.
One great feature of this fruit is that the user can actually heal himself by turning to the phoenix form.
5. Hie Hie no Mi (ice)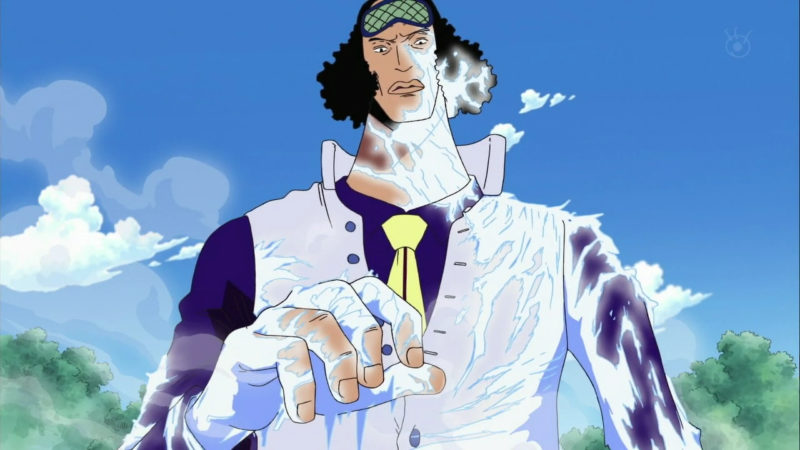 Next up is Hie Hie no Mi, which is a Logia type of fruit that allows the user to turn into or use ice attacks. This fruit is currently used by Aokiji, a former admiral who was active during the Battle of Marineford and prior to that.
Aokiji left the marines and is said to be affiliated with the Blackbeard Pirates. As one of the stronger characters in One Piece, we'll probably see him again in the future.
The Hie Hie no Mi fruit's abilities were clearly demonstrated during Marineford when Aokiji froze the tsunami created by Whitebeard. He also threw ice spears towards Whitebeard.
4. Magu Magu no Mi (magma)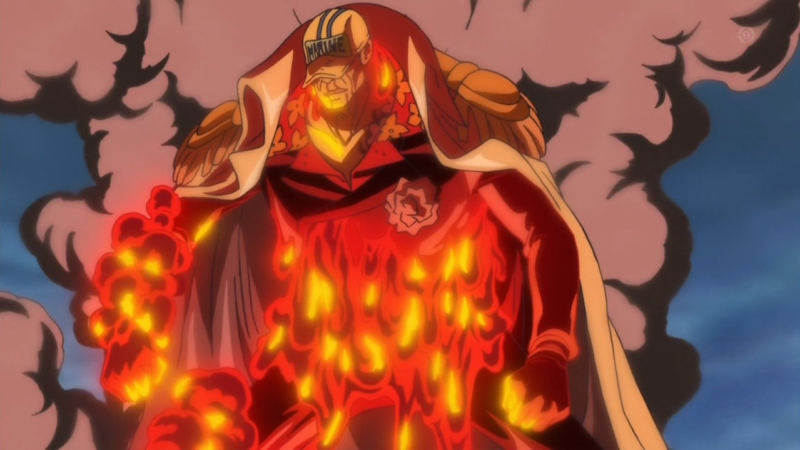 Magu Magu no Mi is a magma type Devil Fruit which is used by Akainu, the current fleet admiral of the marines. Akainu's gruesome abilities were shown during the Marineford battle as well.
He can transform into or use magma attacks, as he did against Ace and Whitebeard. He almost killed Coby with it, but was stopped by Shanks and his sword (with haki).
This deadly ability is a good fit for Akainu who is also one of the toughest marines in One Piece.
3. Gura Gura no Mi (quakes)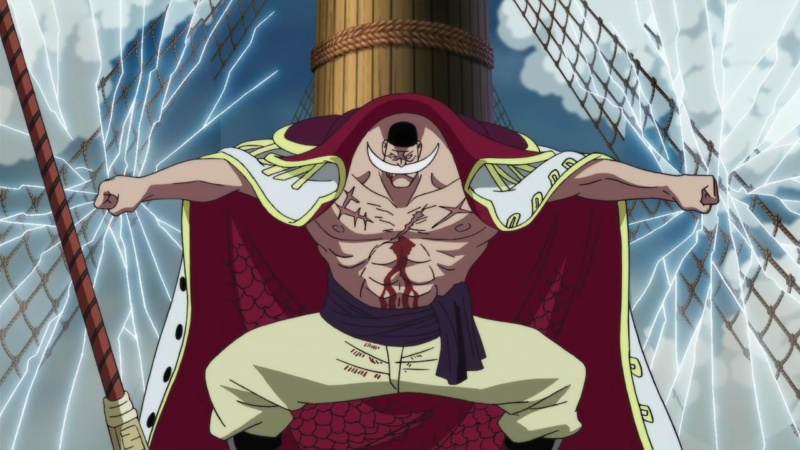 The Gura Gura no Mi is one of the strongest Paramecia type Devil Fruit in One Piece. It's only fitting that this ability was used by Whitebeard (strongest man in the world then) before it was stolen by Blackbeard.
With this fruit, Whitebeard is able to create quakes, shattering what seems to be air, water and everything else. His monstrous powers were shown during the Marineford battle when he almost destroyed the Marine HQ.
He also overpowered Akainu with his Gura Gura no Mi ability, but that's also because he was one of the strongest characters physically.
2. Goro Goro no Mi (electricity)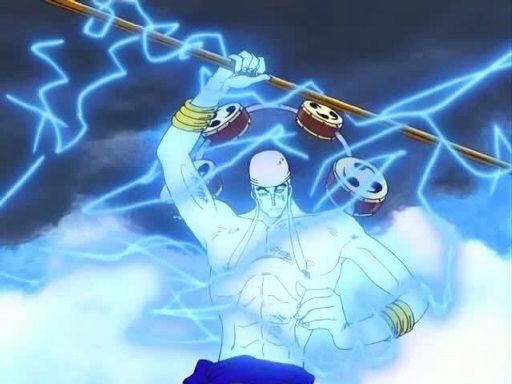 Another Logia type Devil Fruit on the list, Goro Goro no Mi allows the user to create and control electricity according to his will. This ability made its debut early in the manga, when it was used by Enel.
Even Robin said that this Devil Fruit makes anyone who uses it unrivaled. Enel could have easily possessed one of the higher bounties in One Piece, but he met his only weakness.
Luffy happens to be of rubber type and that's Enel's only weakness, which was why his attacks had zero effect. That is despite Enel being able to use his ultimate attack of 200 million volts.
1. Ope Ope no Mi (room)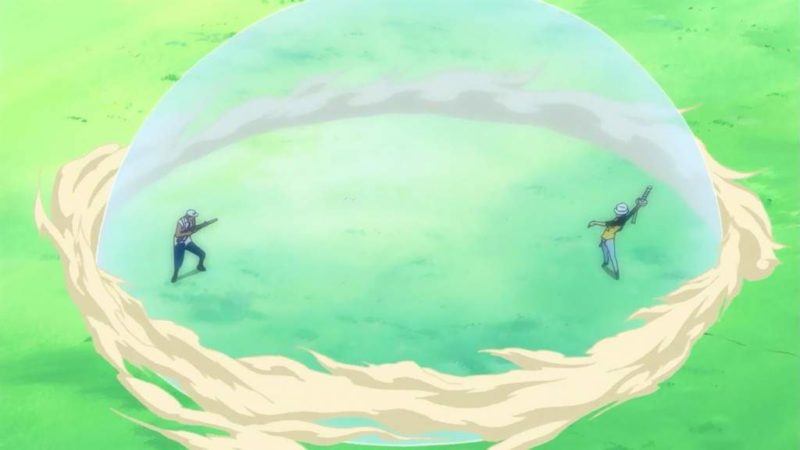 One of the most powerful Devil Fruit abilities is used by Trafalgar Law. He uses the Ope Ope no Mi fruit (Paramecia type) which allows him to create a 'room' or space and he has complete control in it.
This fruit is so powerful that the marines in the past wanted to pay 5 billion berry for it.
In the manga and anime, Law has used this ability many times, cutting people into many pieces and combining them with one another. He also took out Smoker's heart from his body.
This ability also enables him to teleport or switch places within the room, like how he switched places for Luffy to attack Doflamingo.
The only weakness, possibly, is that the user will feel weak after using the power.
---
Related articles:
The Strongest Characters In One Piece With No Devil Fruit Abilities
The Top 10 Strongest Swordsmen In One Piece
Who Are The Rock Pirates In One Piece?
Top 8 Games Like God Of War To Play Today
Who Is Douglas Bullet In One Piece Stampede?
Strongest One Piece Characters – Top Ten List
Top 7 Highest Bounties In One Piece