When it comes to gaming, we are always looking for what is next. Upcoming titles can always be exciting as they bring a new place to play and potentially changes one may never expect.
With this list, we will be showing some of the most exciting and anticipated MMORPGs that we should see in 2019.
5 – Crowfall
Announced all the way back in 2015 and under development by Artcraft Entertainment.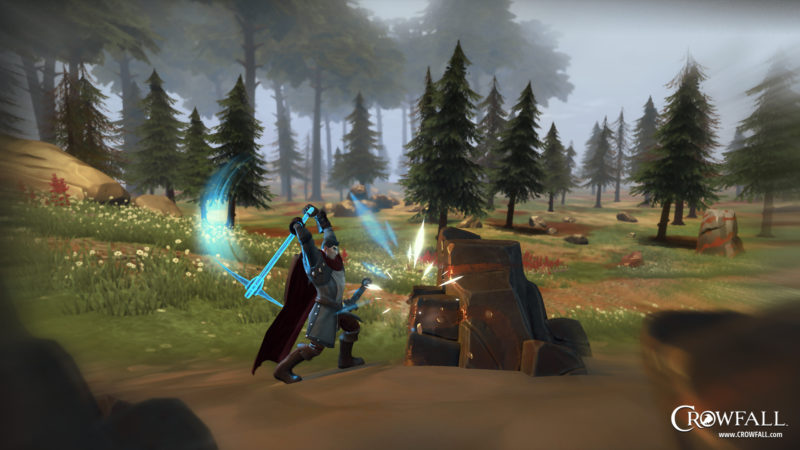 Crowfall is set to be an MMORPG that is bought to play with an initial cost of around $50. Crowfall is looking to take a no holds bared aspect to the genre, with both permanent and temporary worlds for players to engage in.
The main difference is that the eternal worlds do not contain any resources, unlike the worlds that are temp. The temp or campaign worlds are made to last 1-3 months and will have seasons that change. These seasons are not just in looks but will have harder monsters and more difficulties the closer it gets to winter. Crowfall will also feature voxel based worlds where everything can be destroyed.
Lastly, you will also have a chance to play a unique class system within the game and numerous classes to unlock and play with. This is a title for the hardest of hardcore players as well as those looking for an MMO with a completely different take on the genre. A title like this has not been made before so this one is one to look out for.
So will you be the hero or the villain? Will you rule the world or watch from the shadows? All these adventures and more await you within Crowfall.
4 – Ashes of Creation
Under development by Intrepid Studios and hopefully releasing in 2019.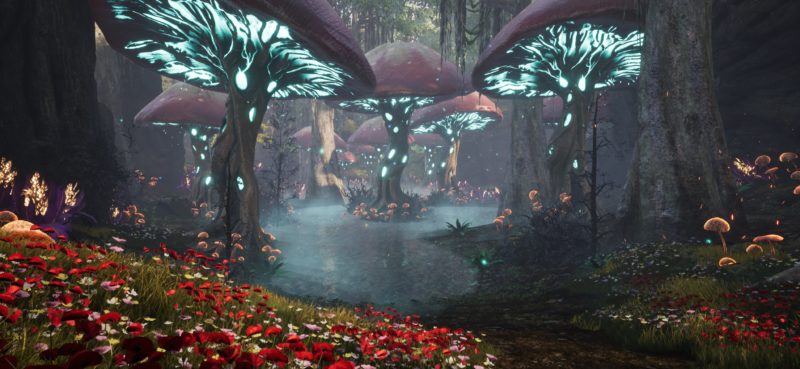 Ashes of Creation brings you a world where what you do as a player can greatly impact the future. With four starter races and two unique subraces for each, you will have plenty of variations to pick from. The world is also designed in such an interesting way that you will be immersed into the game via direct influence over what happens.
You can help establish a village and even own it. From beginning to end Ashes is designed with player driven economy in mind. Be you, landowner or bandit, you will be able to find some adventure to fill your days.
You can even make guilds with which you can conduct massive player versus player events and suit your unending thirst for blood and loot. Ashes of Creation promises to be a strong title in the coming years and represents a key aspect of the genre, that being innovation.
Your game should never be a direct clone of past titles, even if they were successful titles; and should strive to stand out and be unique, they do that with Ashes. Keep a lookout for this game to come out.
3 – New World
Being developed and published by the giant that is Amazon Studios, and estimated to be released in 2019.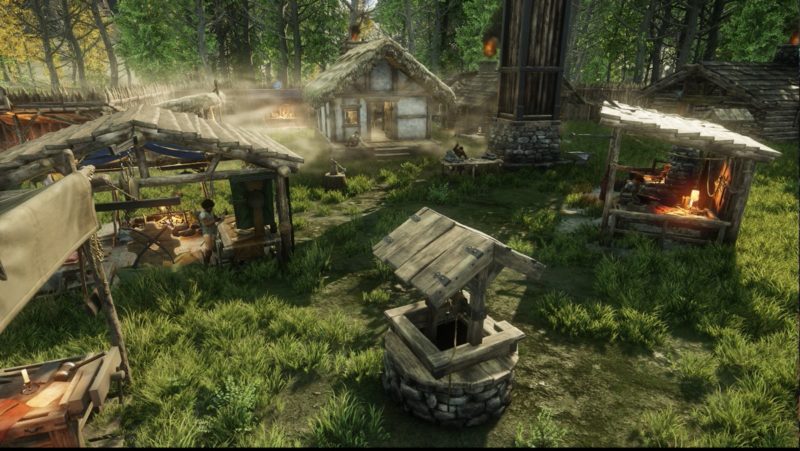 New World is set to be the new era in gaming. This game is set to take place in the 17th century in an alternate timeline from the one we currently live in. The game is also set to be a sandbox style MMORPG.
In this alternate timeline, instead of finding North America, a new continent was found. This was a land devoid of the normal laws of the world as we knew them. This land is a land of magic and might, a land of monsters and mystery just waiting to be explored and perhaps conquered.
New World also takes an interesting look into normal MMORPG aspects. You will not have a class but like with ESO you will have a wide variety of skills and specializations to pick and choose from as you see fit. The game true to its standing of being a sandbox game allows for open-ended progression and in-depth character customization.
With a proposed crafting system meant to be extremely in-depth, as this is meant as a main aspect of play for the players. Social aspects are also strong in the New World, highly encouraging players to band together to take on massive beasts and start empires.
By starting empires I mean owning lady as a guild and building crafting stations for better gear, which you can in turn tax players on to build your wealth and fame. The combat in New World is also said to be action based along the lines of Black Desert Online and Tera.
New World also strives to keep the immersion with not allowing modern weaponry, by this I mean you won't be seeing firearms such as machine guns or new age rifles, though muskets are a weapon in the game. As PvP is a large part of the game it is to be expected to run into other players and fight it out. Alas with that also comes the current full loot system, meaning if you die you drop all your items. This to me raises the difficulty by many factors and can be a turn off for many.
2 – Lost Ark
Being published by Smilegate, estimated release in 2019.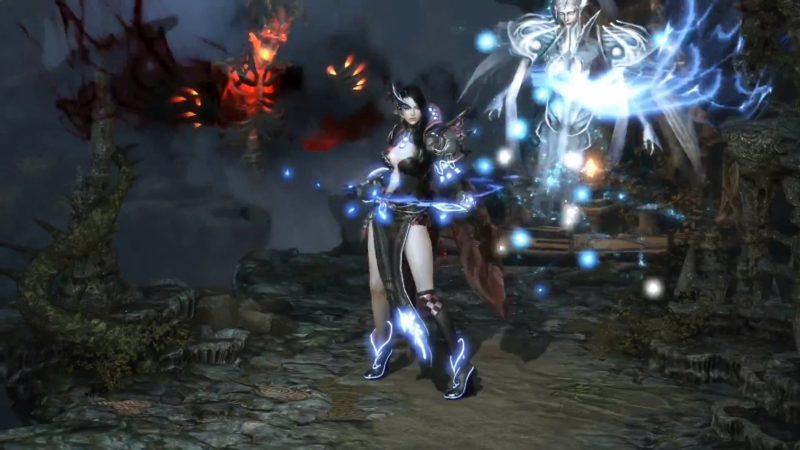 Lost Ark is an action based MMORPG taking inspiration from titles such as Diablo, thus adding an interesting level of immersion to the gameplay. Lost Ark will also feature an open world with instanced dungeons and bosses to hunt for and defeat.
Some of the biggest features involved are your own ship called an Ark to navigate the world. You also get access to several different classes with which to play. There is also the arena with which you can conduct PvP matches in 1v1 and 3v3 aspects.
Or say you don't enjoy the bloodshed of combat, you also have life skills such as mining, harvesting, smithing, carpentry, and more to let you live your life in a less violent manner. You can even spend your time playing mini-games or working on your very own island.
For those that want a game focused around exploration, strong life skills, and a willingness to forge your own path through it, then Lost Ark is a game to be on the lookout for.
1 – World of Warcraft Classic
Being published and developed by Blizzard Entertainment, set to be released in 2019/2020.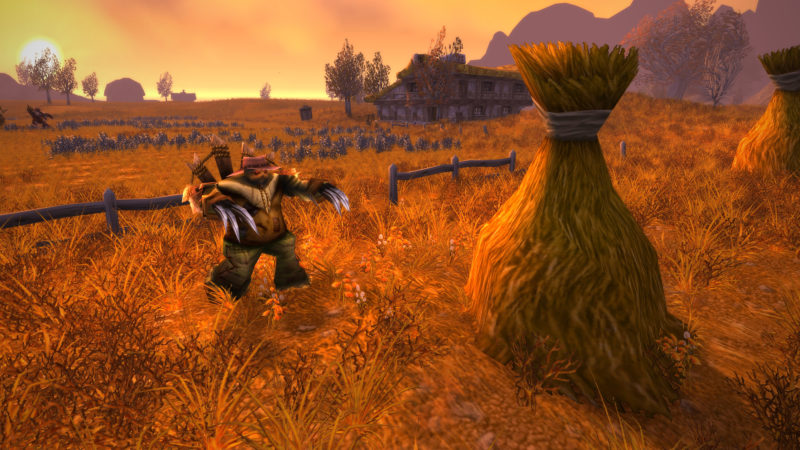 This game is the biggest one to be on the lookout for. After many years with numerous private servers shut down, and a player base that hounded them for it, Blizzard finally announced they are bringing back the original game with WoW Classic.
Not only will you get to relive the game as many players fondly remember it, but you will also get to perhaps playing content you were never able to play before due to the long life that WoW has lived. With WoW Classic, you will venture into the realm of Azeroth once again. This time you the world has not yet been invaded by the burning crusade, as well as the Lich King has yet to be found.
In this world, leveling will be slower, and levels will mean much more as the game was designed less as a race toward the true gameplay or end game content and more towards the day to day build up of power and dungeon running. If Blizzard keeps true to the gameplay of the time then even things considered mundane and not worth doing will be revitalized such as crafting and gathering skills.
With current standings in WoW, these skills are nearly pointless yet Classic will bring those back. Classic will also bring back gold worth in WoW, as it stands now many players have maxed out gold with a broken economy and next to nothing to spend it on. Classic should change all that as ever coin will hold worth and more buying power. All these things and more are in store for us once WoW Classic finally arrives and greets us like an old friend would greet you after years apart.
In a nutshell
With the new year upon us, we have many things to look forward to. These are but a few of the many exciting things that 2019 holds for us. Should we be patient enough great things may arise and surprise us.
These titles bring promise to gamers world round that the MMORPG genre is still alive and well. Among many crowds, there is a discussion on if this genre is dead or dying. They say that the style of MMORPGs is outdated, yet a list this short is even proof when there are tons more of these types of games in development all around the world.
Let this year be an adventure for all of us into the next generation of MMORPG gaming. I hope this list excites you all just as much as it did me when I wrote it. This will be a bright year for gaming and I look forward to it.
This article was written by a freelancer and reflects his opinions.
---
Related articles:
Best MMORPGs Of All Time – 12 Games To Check Out Today
Most Underrated And Underappreciated Games Of All Time
Best FPS Games Of All Time – Six Iconic Games To Check Out
Most Anticipated Video Games In 2019 – 26 Games To Check Out
Games Like Call Of Duty: Top Ten Alternatives To Check Out