Hero's or warrior's streamstones are really rare gems in Monster Hunter World. You won't encounter these terms early on in the game.
These streamstones are only needed once you have reached high rank in the game, and it's used to augment your weapon.
Augmentation is only open after you've completed the low rank quests and have joined the high ranks.
Here's how you can get the Hero's or Warrior's streamstones to augment your weapon.
What is augmentation in Monster Hunter World?
This feature is only available for high rank hunters (after completing Zorah's quest) and you will notice the option given at the blacksmith.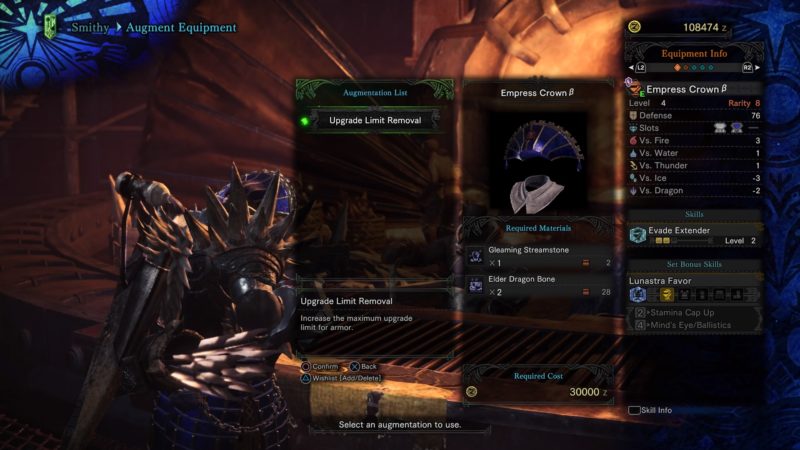 There are two different types of augmentation, one for armor and another for weapon.
As for individual pieces of armor, you don't need a Warrior's or Hero's streamstone at all. Just a gleaming streamstone should do with some other ingredients and zenny.
The feature is also different from a weapon. As for armor, you can only remove the upgrade limit. For e.g. the upgrade limit is level 4 and after augmenting, you can then upgrade it to level 11, using the armor spheres as usual.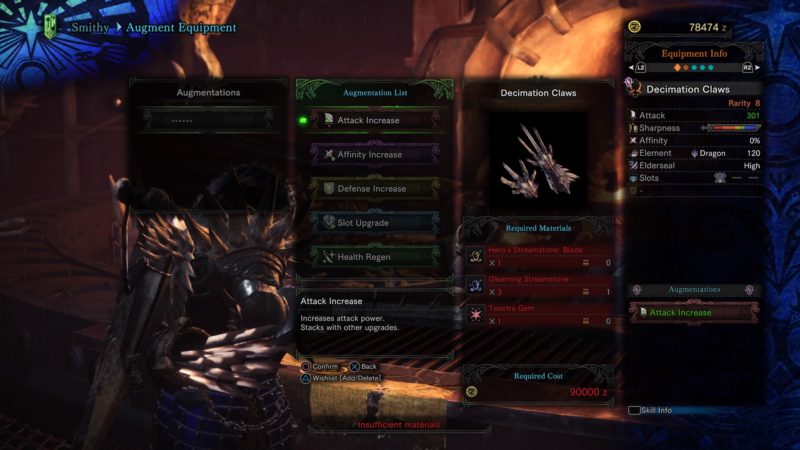 Weapons have a different set of augmentation and ingredients that are much harder to obtain.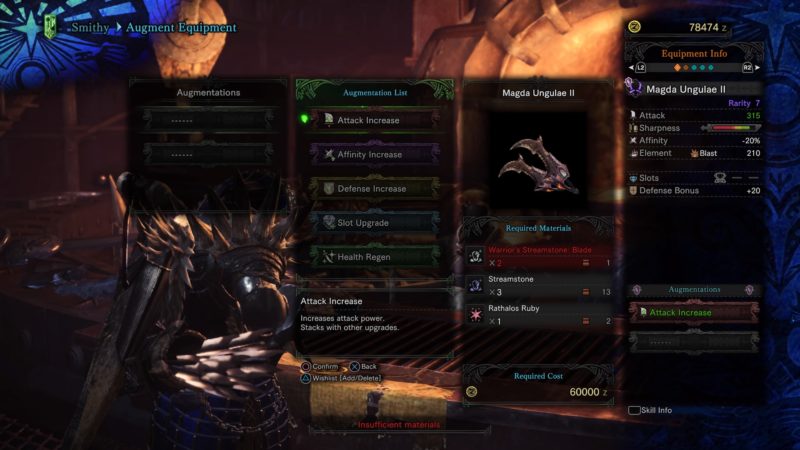 There are five different augmentation to choose from for weapons:
Depending on the type of weapon, you can only choose 1 of the 5, or even more. For e.g. this Decimation Claw only has one space for augmentation while my Dragonbone Bow III has three spaces for three types of augmentation.
How to get the Warrior's Streamstone
These two streamstones are only required for weapon augmentation. Additionally, whether you need a Warrior's streamstone or a Hero's streamstone depends on the rarity of the weapon.
For weapons of rarity 7 and below, you need the Warrior's streamstone to add an additional feature to it, alongside other ingredients of course.
To find it, you have to do quests or investigations with tempered monsters. Those are monsters with purple icons and you will only see it after you hit the high rank quests.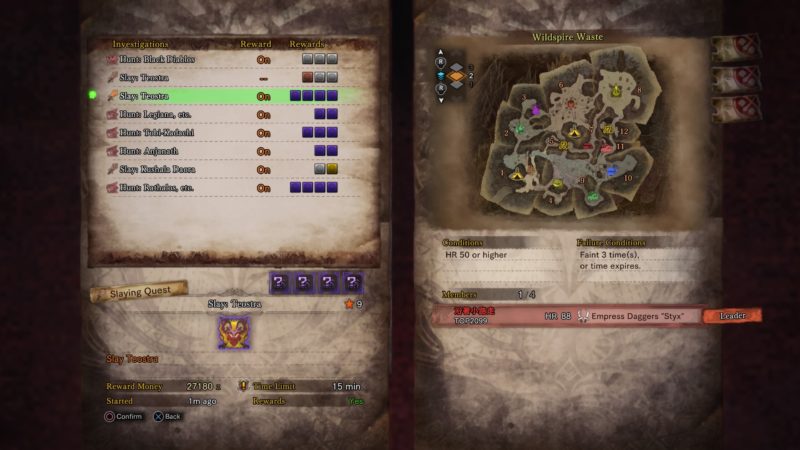 The reward boxes are also purple in color. If you're lucky enough, one of the rewards may be a Warrior's streamstone, but it takes many tries before getting one.
After playing MHWorld for so many hours, I finally received a Warrior's streamstone for shaft (i.e. bows and insect glaives). Even if you managed to get a Warrior's streamstone, it may not be for the weapon you're wielding, which makes this process so much more time consuming.
How to get the Hero's Streamstone
Likewise, the Hero's streamstone can only be obtained from tempered monsters, but not just any monster.
It has to be tempered elder dragons. Yes, elder dragons!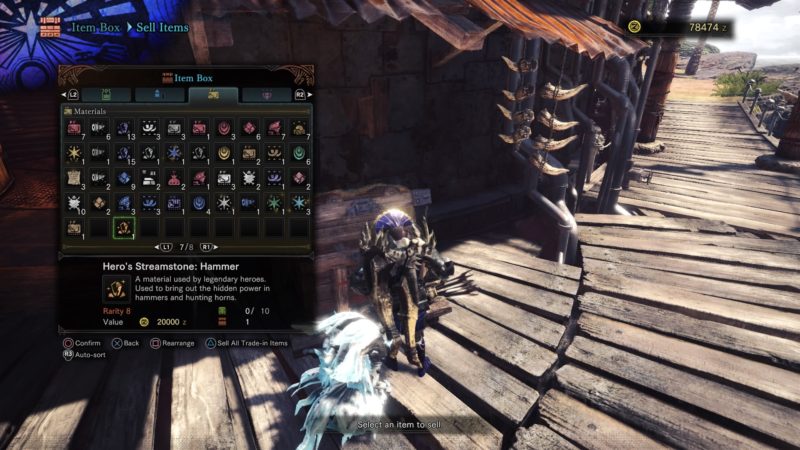 I managed to get a single Hero's streamstone after such a long time but unfortunately it's for hammer, and I use mainly dual blades or a bow.
In a nutshell
The possibility of getting a Warrior's streamstone or a Hero's streamstone is quite low, so you do have to keep going on investigations with tempered elder dragons or tempered monsters to get the respective streamstones.
Hopefully this article has been helpful for you.
---
Related articles:
How To Get Dante's Armor In Monster Hunter World
Monster Hunter World: How To Slay Lunastra (Elder Dragon)
Monster Hunter World: How To Defeat Teostra (Elder Dragon)
MHWorld – How To Defeat Vaal Hazak
Monster Hunter World: How To Make Money (Zenny) Fast
How To Slay Tempered Kirin In HR 49 Quest