Mobile Legends: Adventure is the latest mobile game released by the people behind Mobile Legends: Bang Bang.
In this game, hero experience is required (together with battle points) to level up your heroes.
Here's how you can farm more hero experience in Mobile Legends: Adventure.
Do campaigns
One of the most straightforward ways to get hero experience is by doing campaigns.
You will get a sum of hero experience after defeating each campaign level. For e.g., clearing campaign 9-10 gave me 7,920 experience but it differs if you're a VIP.
VIP members will a bigger percentage of resources for each campaign level.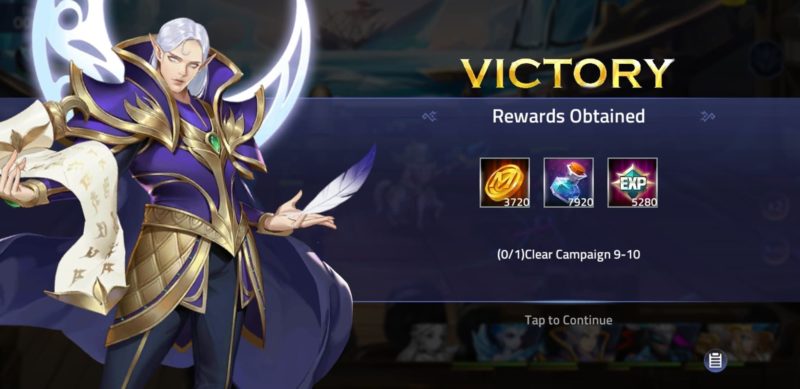 Idle rewards
The easiest way to get more hero experience is by doing nothing!
Just stay idle and you will earn hero experience every minute.
Come online and collect the experience by interacting with the chest (bottom right screen) in campaign mode.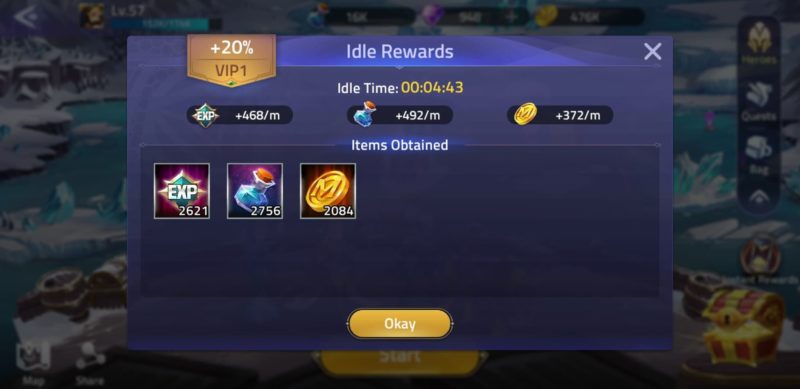 Instant rewards
There's another section above the treasure chest called instant rewards.
This one allows you to obtain more battle points, hero experience and a random item.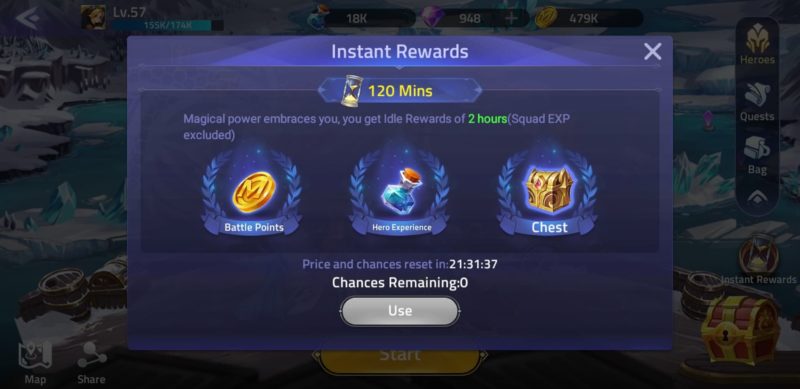 You can use it for free once, but the remainder 2 chances require some diamonds.
Time Portal
Another way to increase hero experience is by doing the challenge in the Time Portal.
Under the Trials challenge, you will get some hero experience for every completion.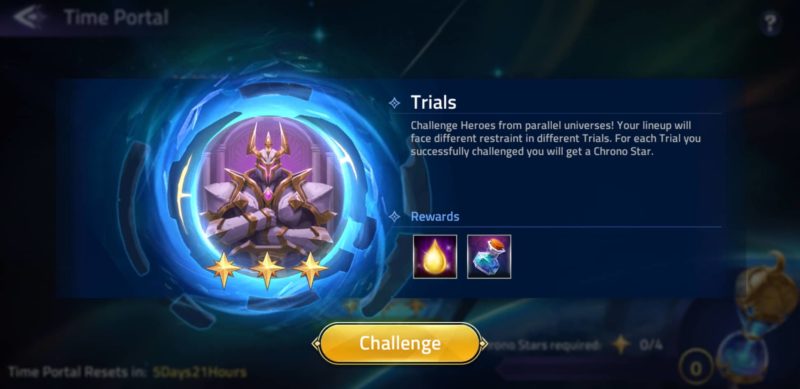 Dismantle characters
You can also gain more experience by dismantling characters.
Get to the Dismantle Shrine and you will get a small sum of experience for dismantling the two-star characters.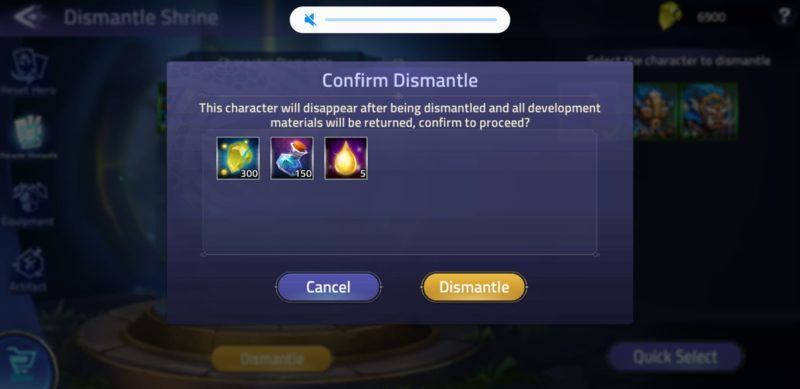 Dismantling heroes will also return the hero experience used on the heroes, among other things.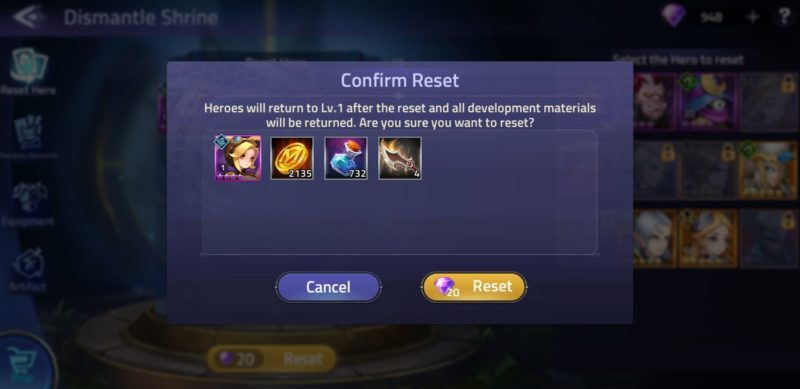 Pay-to-win method
The easiest way to farm hero experience is definitely by using real cash.
It's the P2W method if you prefer to spend real cash on the game.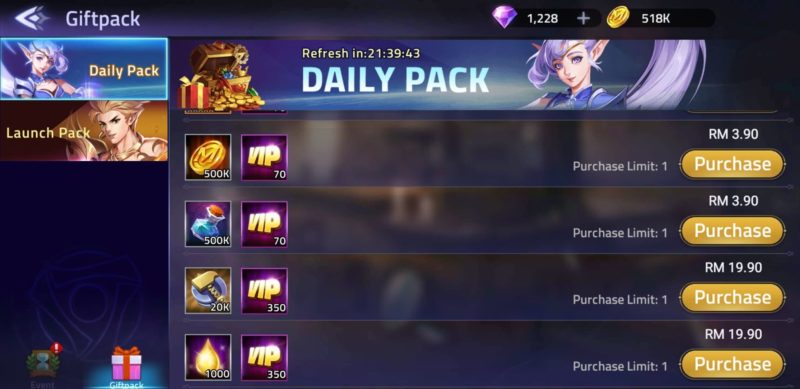 You can see in the image above – $1 will give you 500,000 hero experience, which is an insane amount.
That said, it's only a one-time purchase.
In a nutshell
There are many ways you can get hero experience for you to use to level your heroes.
The list above may not be exhaustive.
---
Related articles:
Best Heroes In Mobile Legends Adventure
Mobile Legends Adventure: Higher Power But Losing?
How To Farm Advanced Essence – Mobile Legends: Adventure
Best Hard Shell Luggage You Can Buy Today
How Does Hero Fusion Work? – Mobile Legends: Adventure
Mobile Legends: Adventure – How To Farm Squad Experience Fast