Message to Freewind Post is a quest you will get in the Great Lift in World of Warcraft (WoW) Classic.
Your task is to bring the urgent message to Cliffwatcher in Freewind Post.
Here's a walkthrough of Message to Freewind Post in WoW Classic.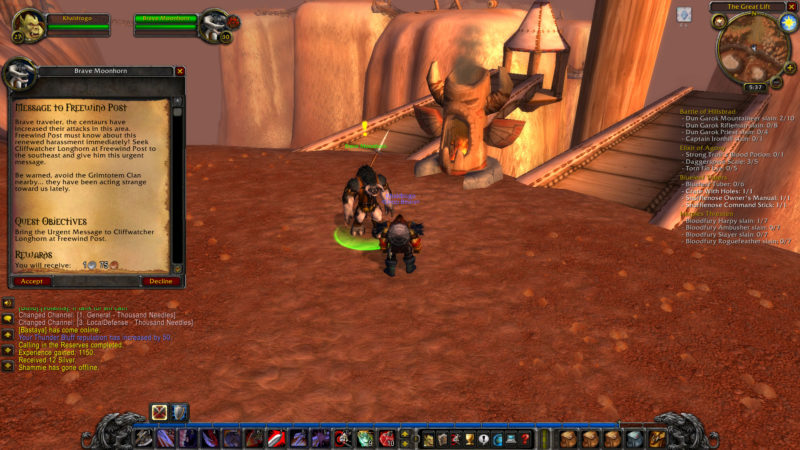 How to get to Freewind Post
From the Great Lift, just walk southeast following the road and you will find yourself at Freewind Post.
The exact location is shown below, marked by the player location.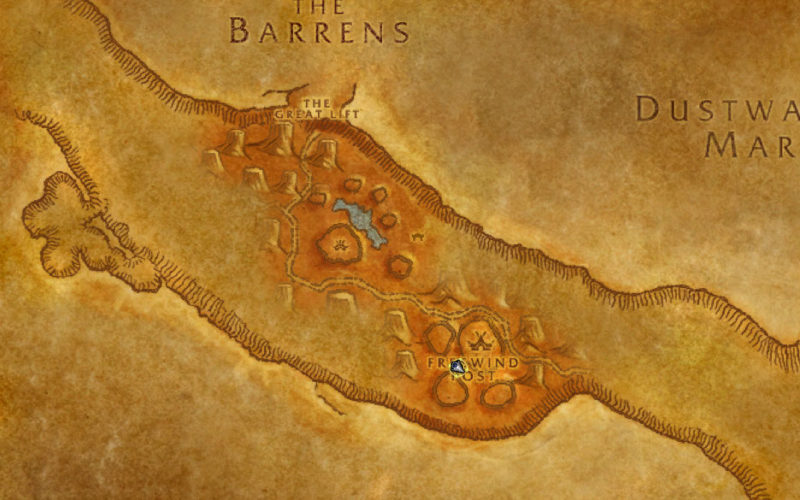 To go up to Freewind Post, you need to walk up the pathway. It's quite a long, winding and narrow way. You will see two guards standing at the beginning.
Another way is to take the elevator which is located behind or at the side.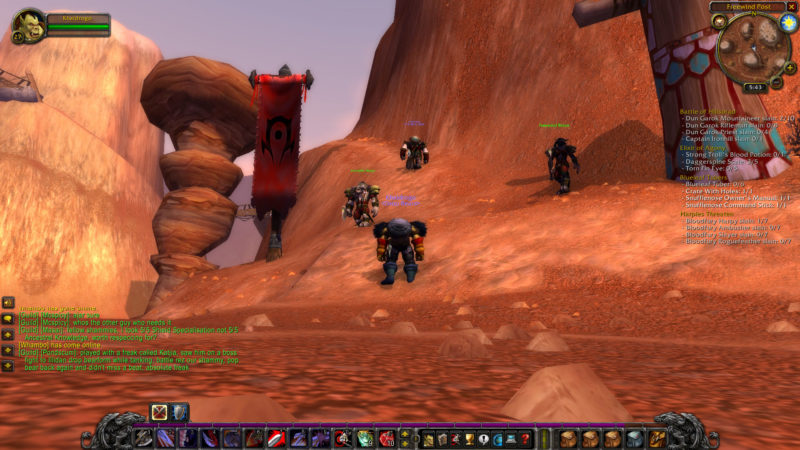 Freewind Post is located all the way at the peak. Talk to Cliffwatcher to claim your reward.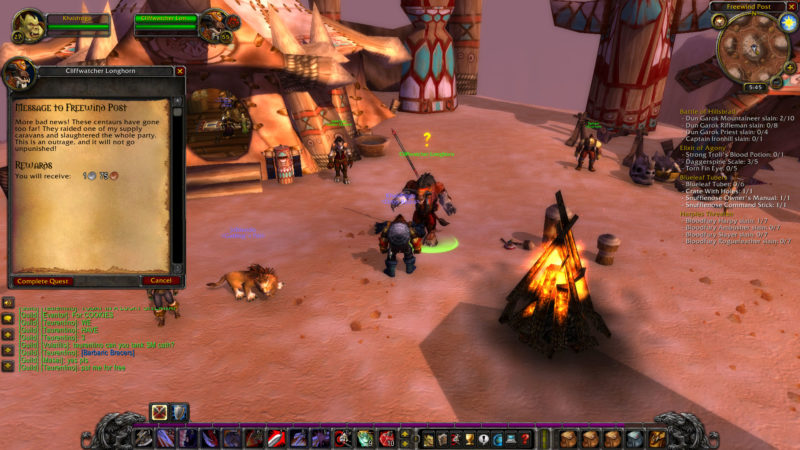 ---
Related articles:
The Lost Pages: WoW Classic Guide And Walkthrough
Preparation For The Ceremony: WoW Classic Guide And Wiki
Where To Find Serpentbloom: WoW Classic Walkthrough
How To Go To Ashenvale: WoW Classic Guide And Wiki
How To Go To Stonetalon Mountains: WoW Classic Guide