Memories of the Alhambra is a Korean drama on Netflix that recently ended (just yesterday), with a huge uproar towards its ending. This is the first time I'm writing on this drama, and it's mainly because it's somewhat a letdown, considering how interesting the journey was.
Here's a recap on episode 16 of Memories of the Alhambra, i.e. the last episode for this drama.
There are obviously spoilers if you haven't watched it yet. Forgive the spelling of the names, as it's mainly based on the English subtitles.
Recap
Episode 16 continued with CEO Park Seon Ho finding the dead body of Professor Cha. The latter died in the previous episode, as a result of being killed in the game by the in-game version of his own son Cha Hyeong Seok.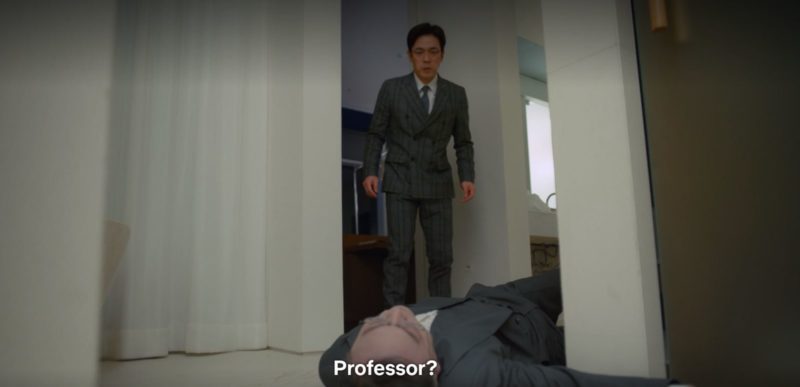 Surprisingly, Yoo Jin Woo is nowhere to be found in the hotel room. Park later got a call from one of the directors, saying that Professor Cha instructed him to re-open the servers for awhile, and that Jin Woo also called him subsequently.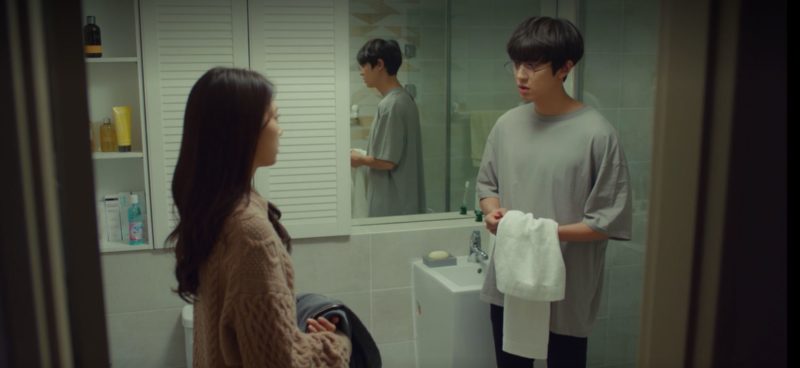 In the next scene, Se-ju asked his sister to find out who actually finished the quest and saved him. Hee-ju then told him that Jin Woo saved him but upon further questioning by Se-ju on what had happened, she began to have a brief flashback of what had happened from episode 1 until now. Naturally, she burst into tears and couldn't give an answer (or at least she did behind the scenes).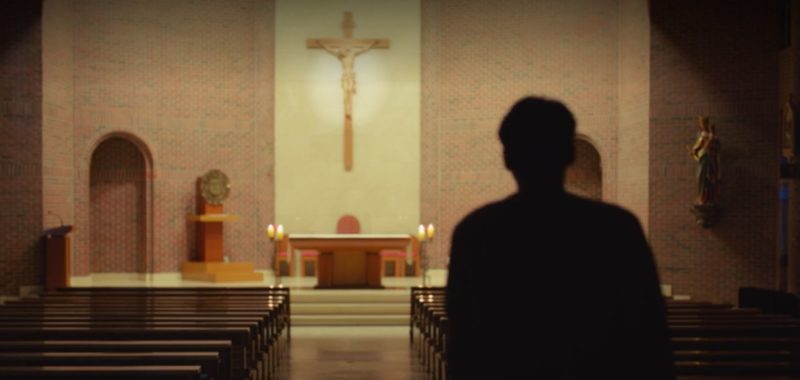 CEO Park then went to the same church to look for Jin Woo, and this scene is shown side-by-side with Jin Woo's story on what had happened. Park only found white dust on the ground, four to be exact. Each dust represents a bug that has been deleted, and each bug represents the people who have died or disappeared. They are: Cha Hyeong Seok, Professor Cha, Seo Jeong Hun and Jin Woo himself.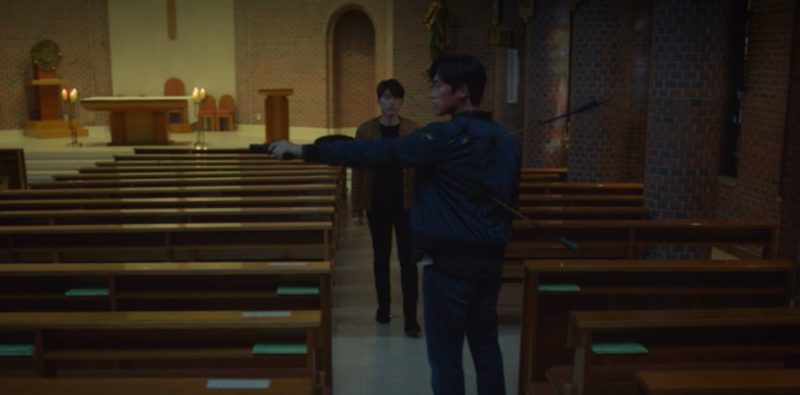 As mentioned earlier, what actually happened was shown in between scenes, with Jin Woo deleting them using the key (by stabbing them).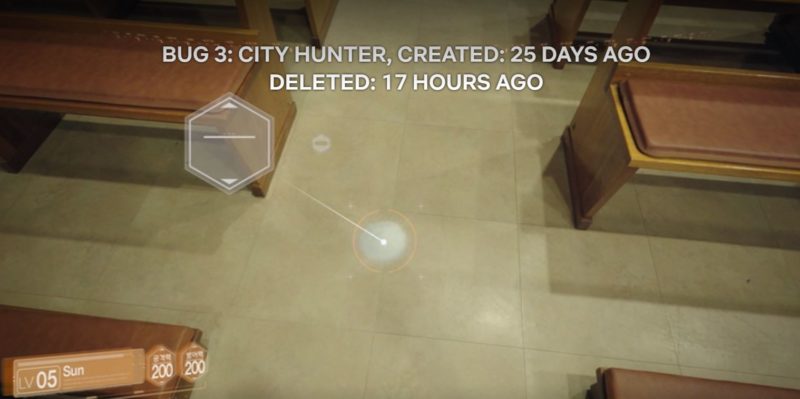 Hee-ju came running into the church, asking CEO Park what had happened. He kept silent (hiding the dust) and both of them experienced a game reset. In fact, everyone who was playing or was involved with the game experienced a reset.
After the reset, the funeral of Professor Cha was held and scenes of CEO Park thinking about Jin Woo was shown. Later, CEO Park met Se-ju in the latter's house, and Se-ju told him that his sister now knows about Jin Woo (that he was erased).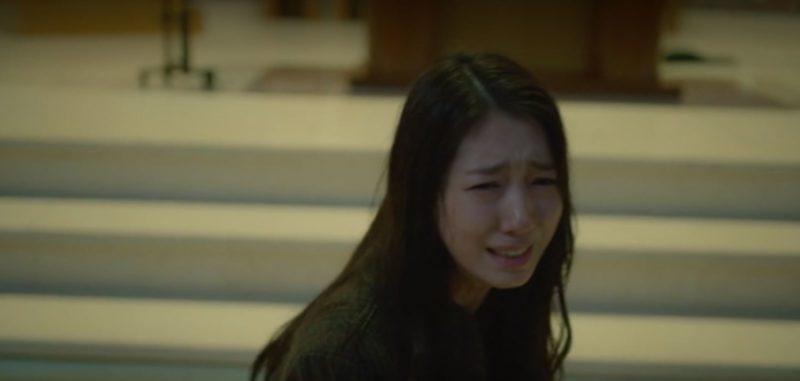 The next part is mainly on Hee-ju, running into the church, sobbing, and eventually falling sick waiting for Jin Woo to appear in the church. She went to the church many times, despite being hospitalized once.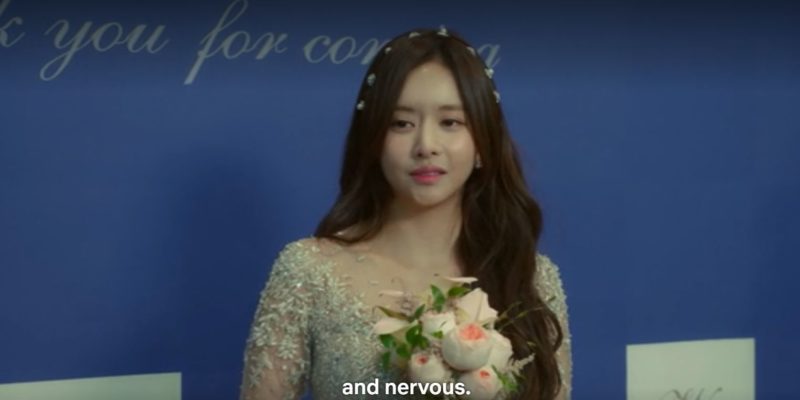 One year then passes by, first showing Go Yu-Ra remarrying. Apparently she was sued by J One for false testimony, and lost her acting career. She then married a 60+ year old man, with her assistant still around. Their feisty relationship between celebrity and agent remains the same.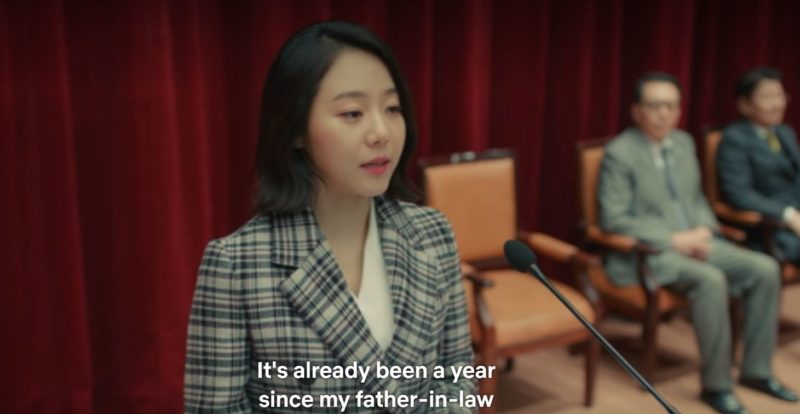 Su Jin (Jin Woo's ex-wife) is still alive and she decided to donate all of her inheritance from Professor Cha to Hanguk University, the institution that the Professor dedicated his life to. The next part is mainly a short conversation between CEO Park and Su Jin regarding Jin Woo's whereabouts, and whether he's still alive.
As one year has passed (mentioned above), J One released the same game to the public, which was hugely received. Many queued to buy the smart lenses, bought drinks (health potions) from the convenience stores and used the same toilet to obtain a sword. Many people are seen acting strangely all around Seoul as they were playing the AR game. They even have clan wars!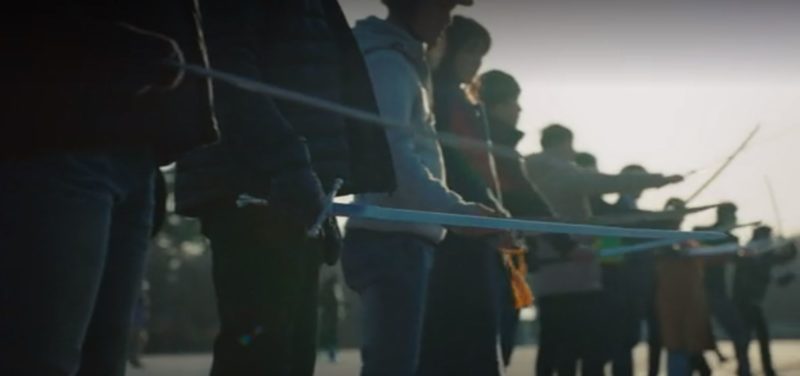 After all of the success is shown, Hee-ju is brought into the picture again, crafting her guitar. She then has an appointment with CEO Park, talking about Jin Woo and other stuff.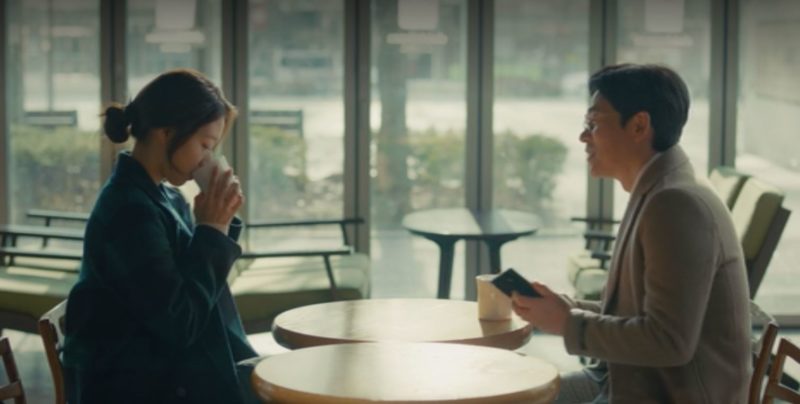 Most importantly, Se-ju was offered a job as a CEO of a subsidiary company of J One. He was welcomed like a celebrity by his new colleagues.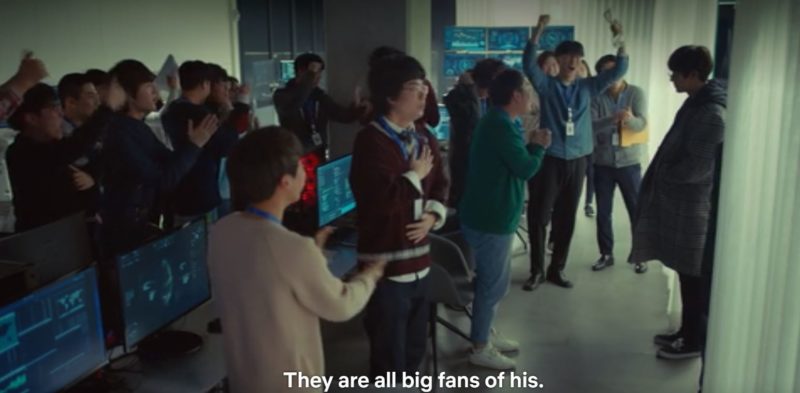 Later, Hee-ju overhears a conversation by some players that some guy was using a gun in the game, although no one could use a gun yet. He was not a NPC, and had no user ID. This was followed by a conversation between Se-ju and Yang Joo about an instance dungeon. Apparently Se-ju relied on the instance dungeon, which is sort of an alternate dimension. He hid there for a year. He says that it's possible that Jin Woo used the dungeon as well, because he became a master. Apparently only masters can use the feature, and any user that completed the level 100 quest will become a master.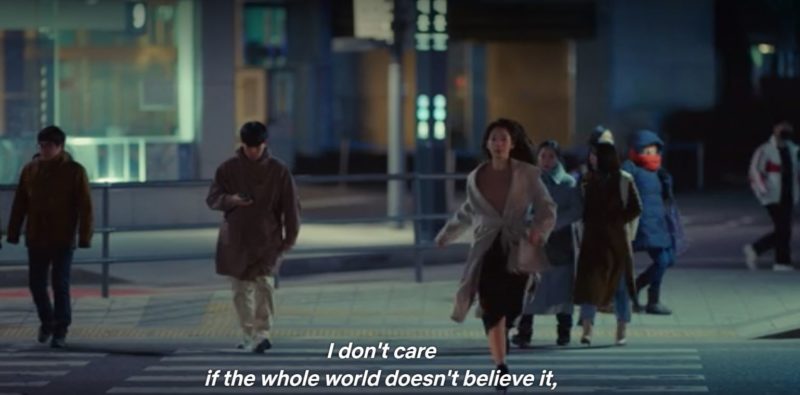 The next scene shows Hee-ju running towards a park, after being told that this mysterious gun-wielding user was there. Immediately after, some players were seen fighting (and losing) against some NPCs at the park. The NPCs were all killed by bullets. A shadowy figure resembling Jin Woo is seen, holding a gun.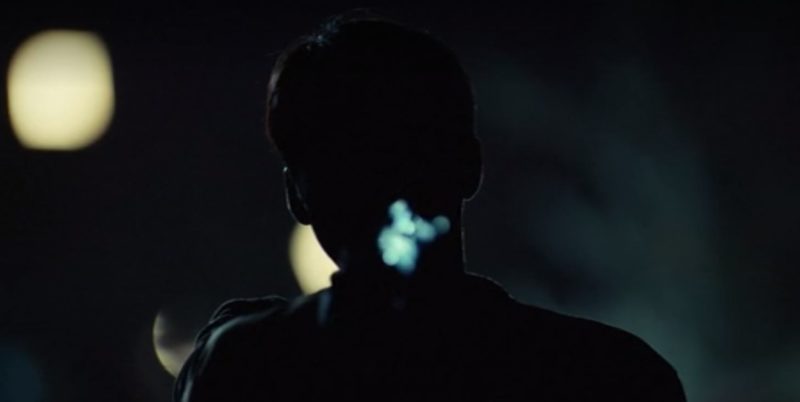 It isn't certain if he's still human or he's stuck in the game. Surprisingly, the drama just ended like that! It's definitely an open-ending which is apparently the style of the scriptwriter for this drama.
What happened to the ending?
If you go on social media or on other blogs, it's clear that the fans of this series are not happy with the ending at all. Many also asked the scriptwriter to stop doing huge dramas, especially one with big stars like Hyun Bin and Park Shin Hye, calling it a big waste of talent.
It's no surprise that the ending was received with a backlash, considering how smoothly it went.
So what actually happened in the ending of Memories of the Alhambra? What do you guys think? As Se-ju came back in one piece after a year, is it possible that Jin Woo is still alive and just left the instance dungeon after a year?
There are a couple of theories to this. Some may think that Jin Woo is perpetually stuck in the game as a user, but not a NPC. He no longer has a user ID as well. Others may think that he may be alive despite being deleted by Emma (using the key). Maybe he hid in the dungeon and just came out, after the game was released to the public.
In any case, it's sad that the writer chose not to show Hee-ju and Jin Woo meeting in the end. All we have is Hee-ju running towards where Jin Woo possibly is, and that's pretty much it. The reason for not giving a direct happy ending is probably because his close friends and acquaintances have died, and it would be awkward if Jin Woo is able to live a happy life (without being investigated for murder, since he's the most suspicious).
Personally, I would like to believe that Jin Woo is still alive despite being deleted, and that it didn't kill him (since he was the master). He simply found a way out after the game was back on.
Do leave your comments below on what your ending theory is.
---
Related articles:
Fullmetal Alchemist (Live Action) Review – Worth Watching On Netflix?
A Review On Netflix Original "How It Ends"
Netflix's Mowgli Is The Darkest Film Yet
Top 10 Most Anticipated Netflix Shows In 2019
Top 10 Stand Up Comedy Specials On Netflix
Netflix's Black Mirror: Bandersnatch – Reviewed