Medical Camp Attack is a side mission in Tom Clancy's The Division 2.
Your task is to help the civilian militia fend off a Hyena attack.
Here's a walkthrough of Medical Camp Attack in The Division 2.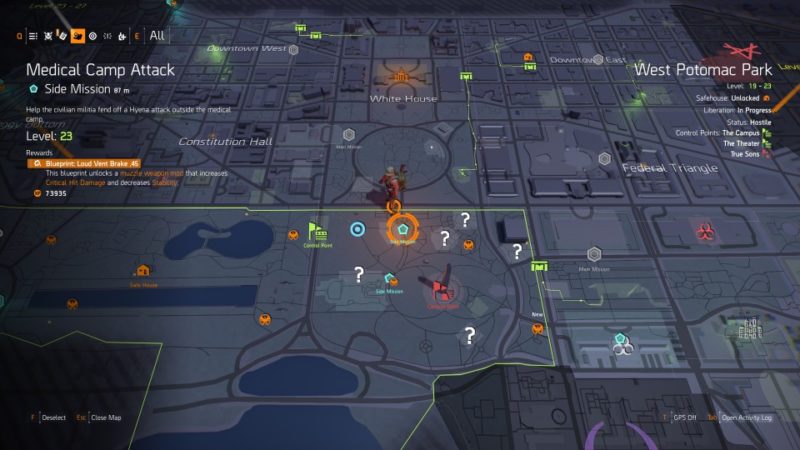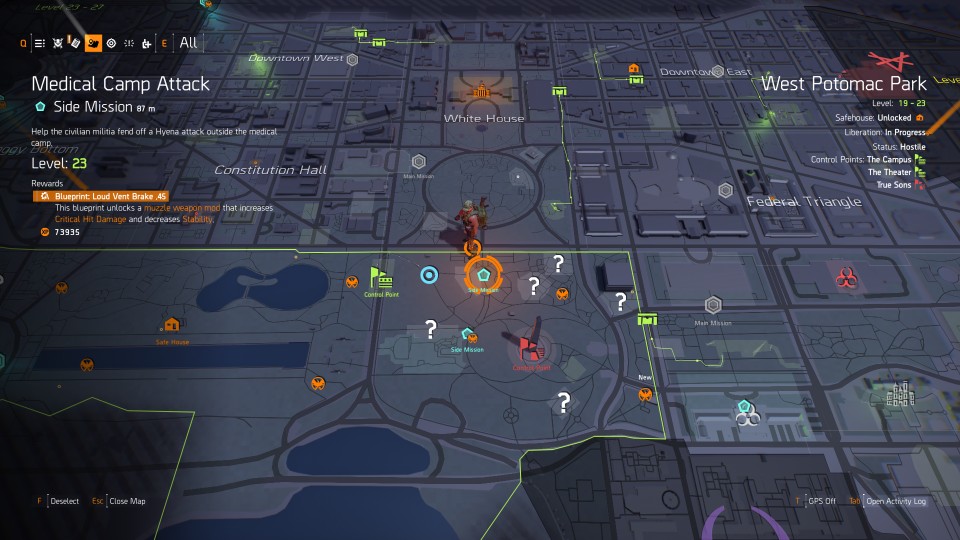 This mission is recommended for levels 19 to 23, and it's situated at West Potomac Park.
Locate the civilians
Your first objective is to locate the civilians. Get through the main entrance of the medical camp.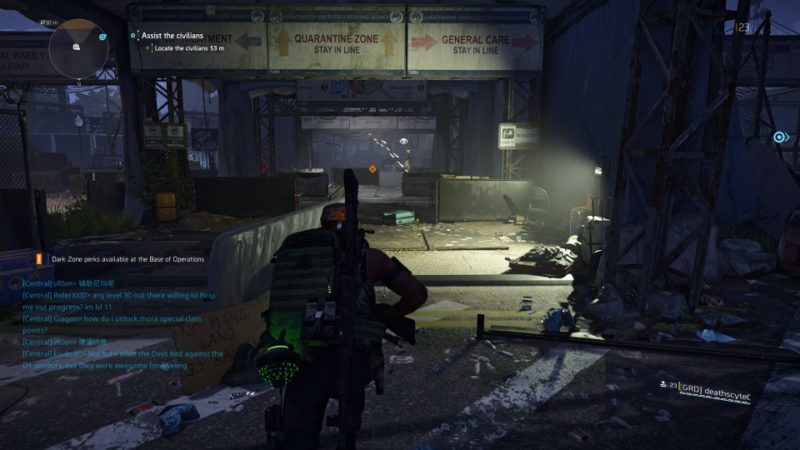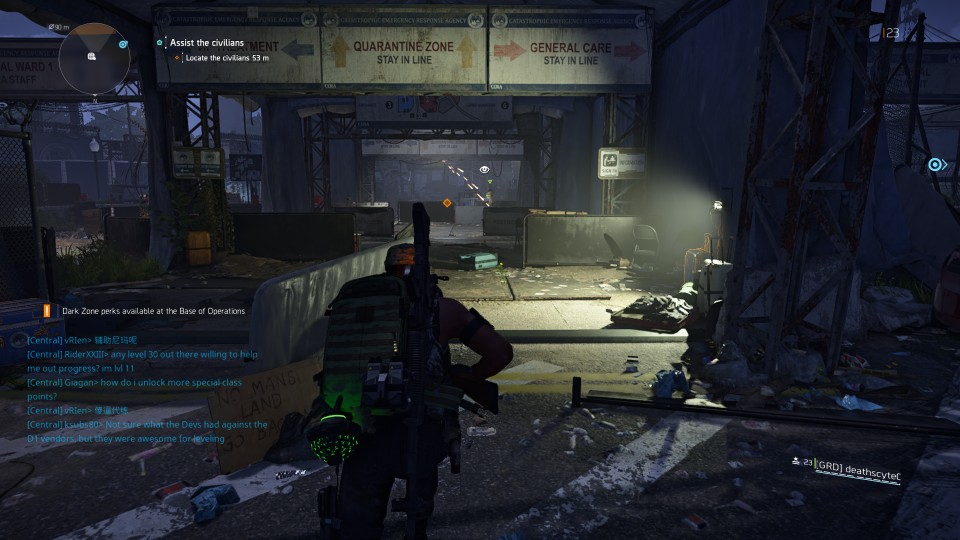 Support the civilians
Once inside the compound, you will face many hostiles who are fighting with the civilians.
Help the civilians by killing all of these Hyenas.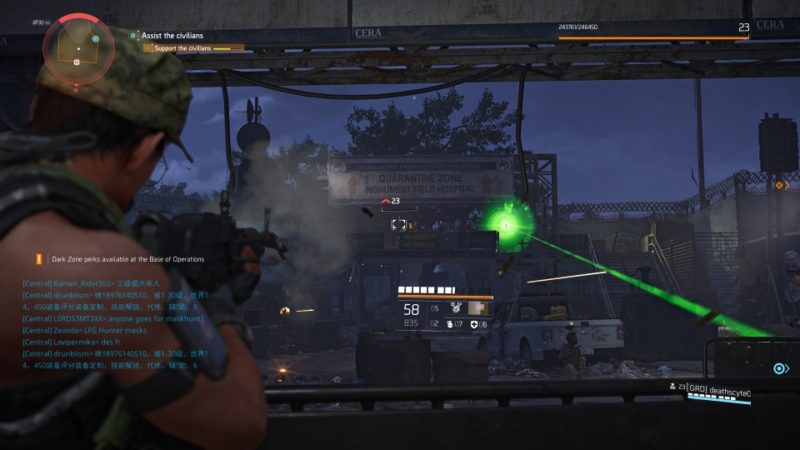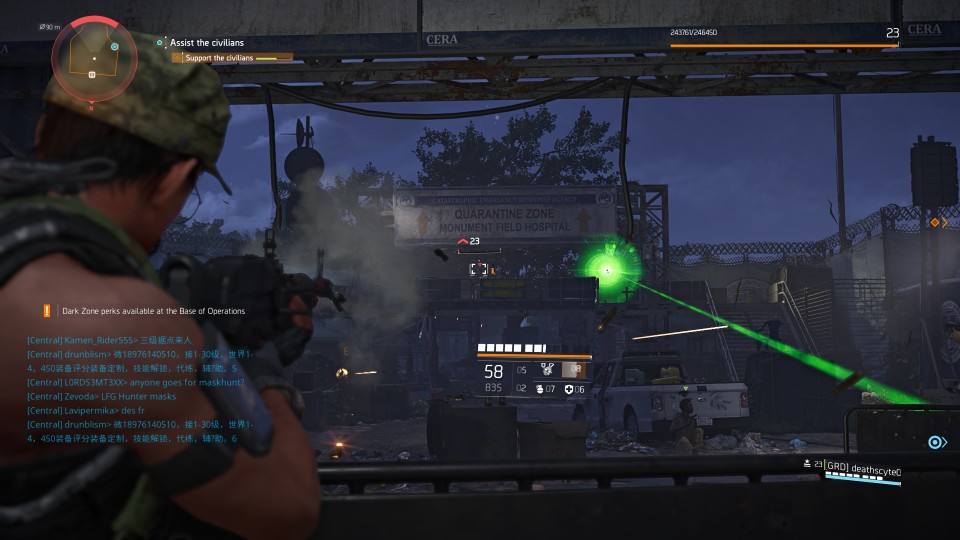 Approach the engineer
After securing the area, talk to the engineer.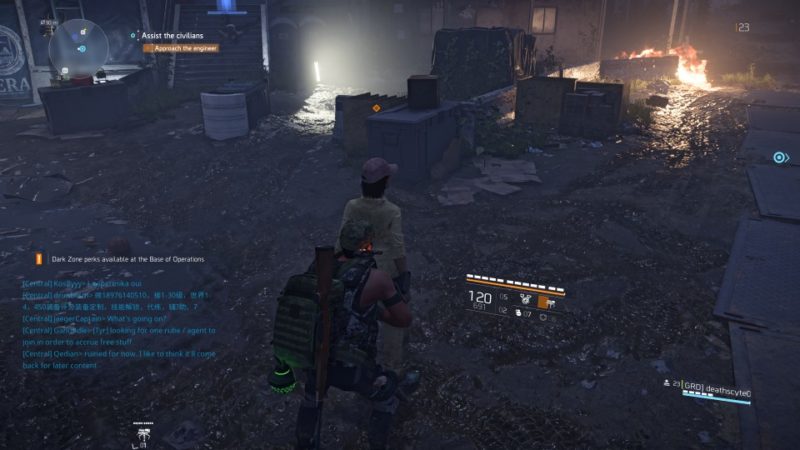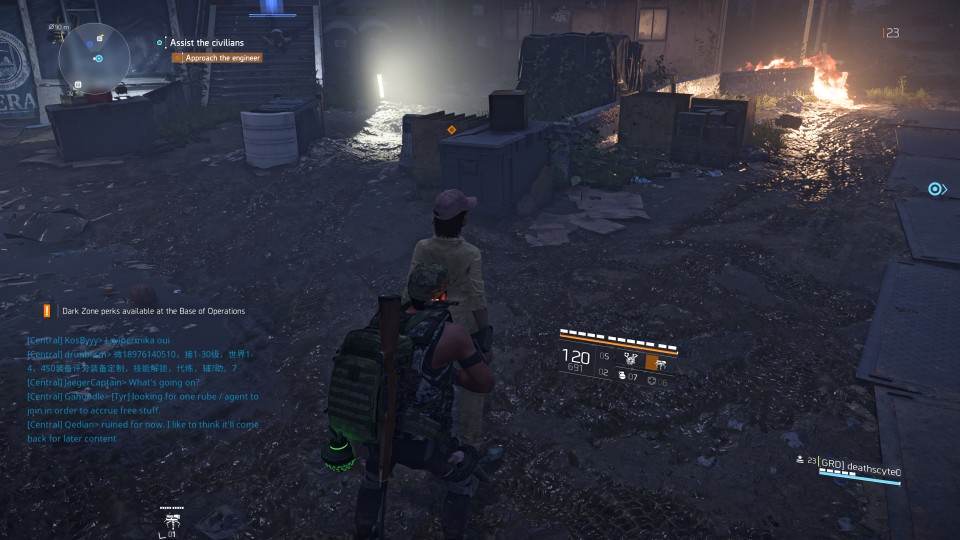 Retrieve new arms components
They will ask for your help to retrieve arms components from the site.
Get through the gate.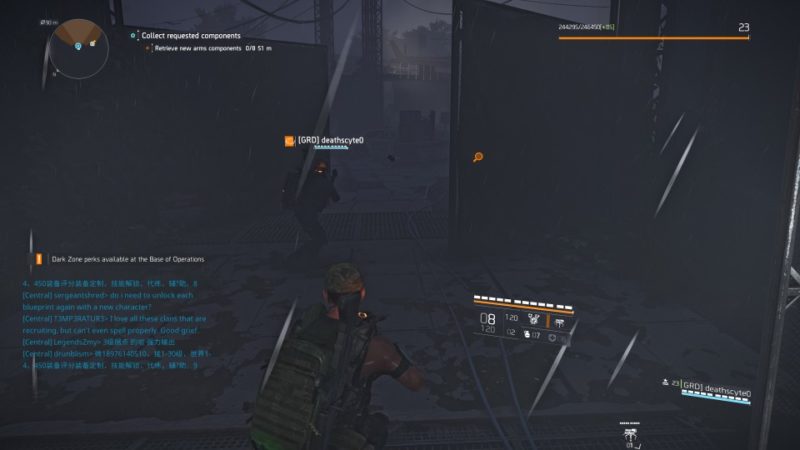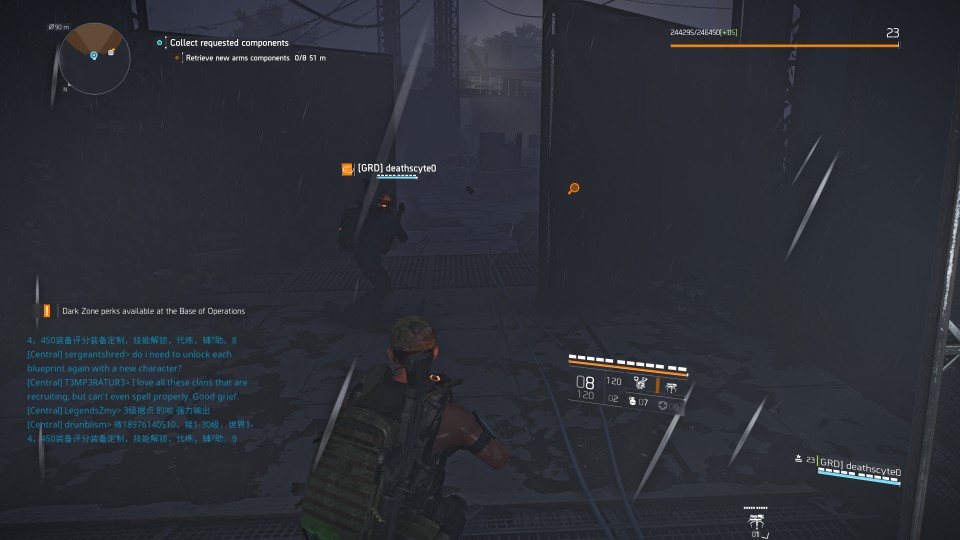 Inside, you will find more Hyenas. Kill all of them first.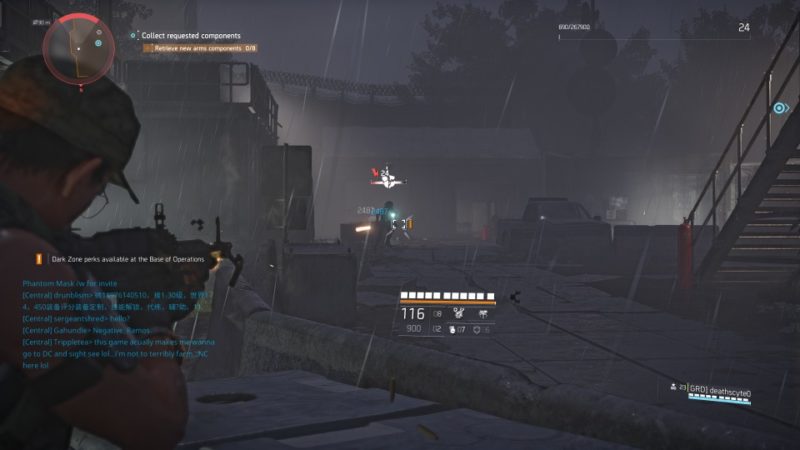 There are eight components in total. They are located inside the crates as shown in the image below. This specific location only has 2 crates.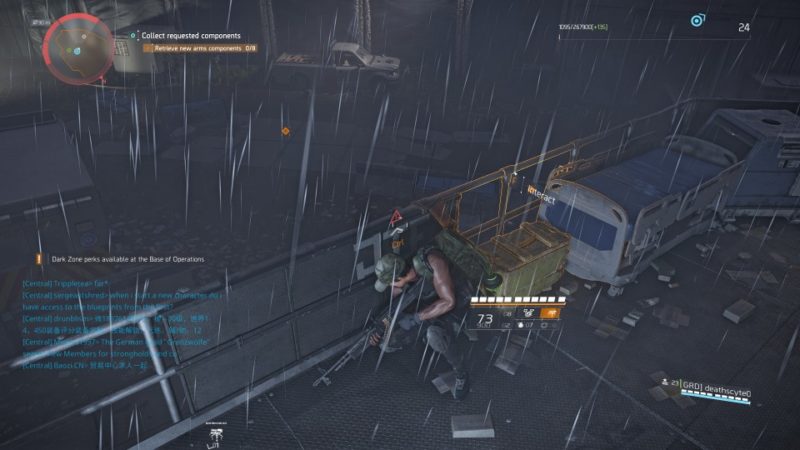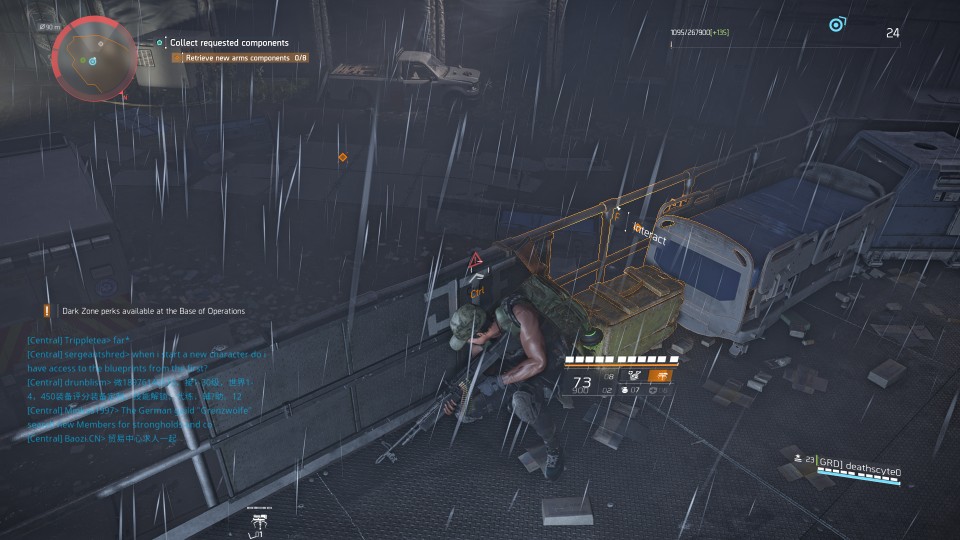 Once the coast is clear, get to the next area to look for six more.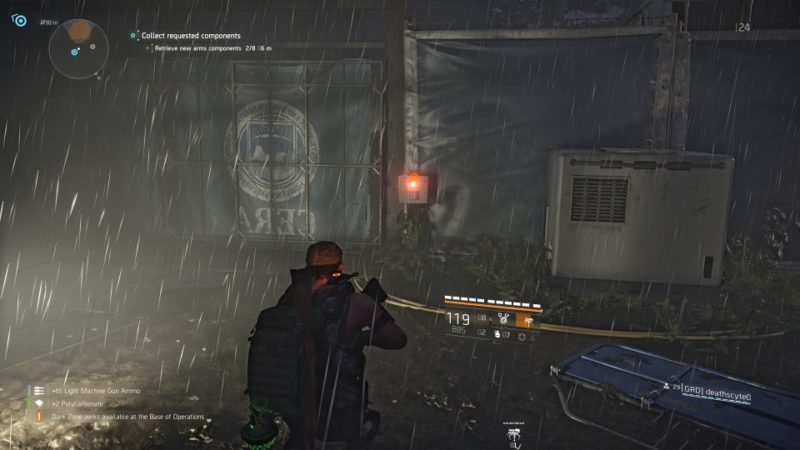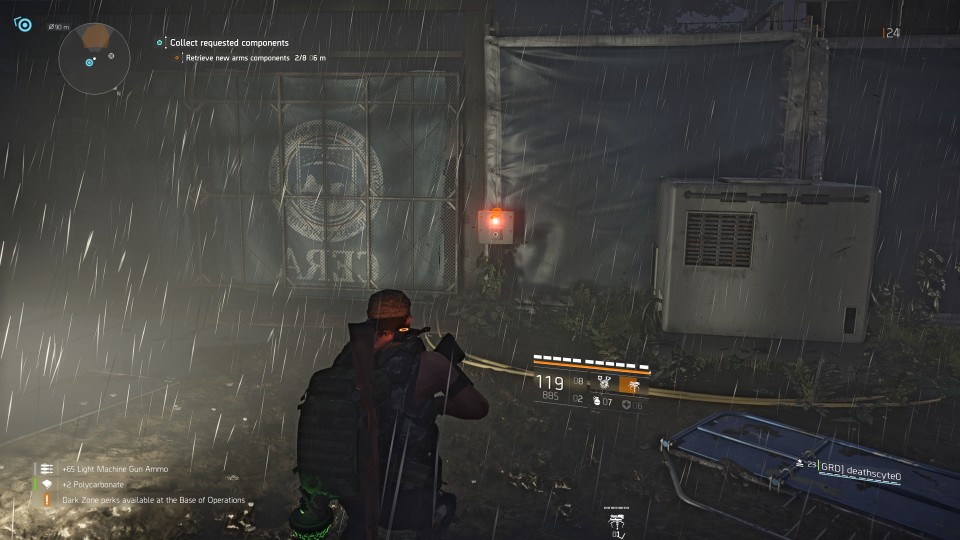 There's probably only one guy here.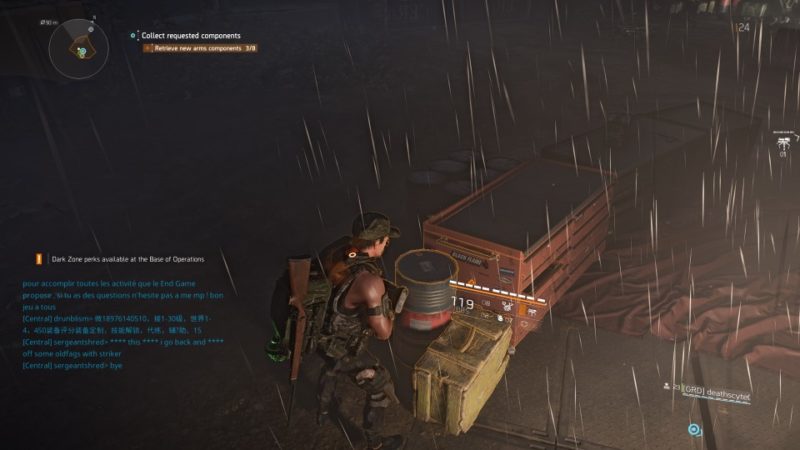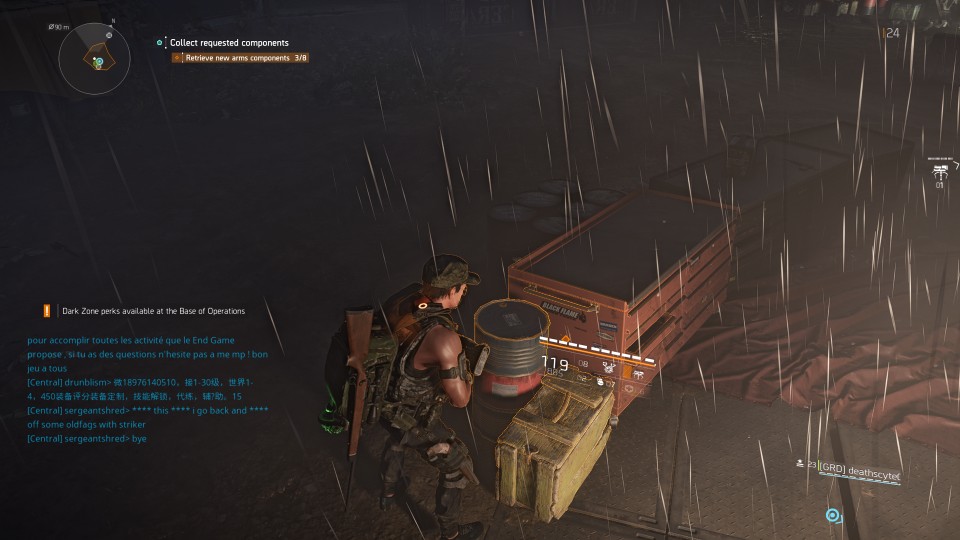 After securing the place, go to the next area again.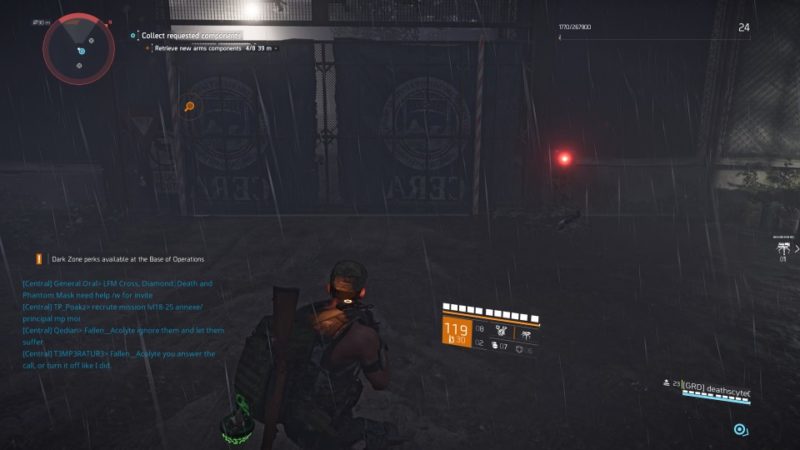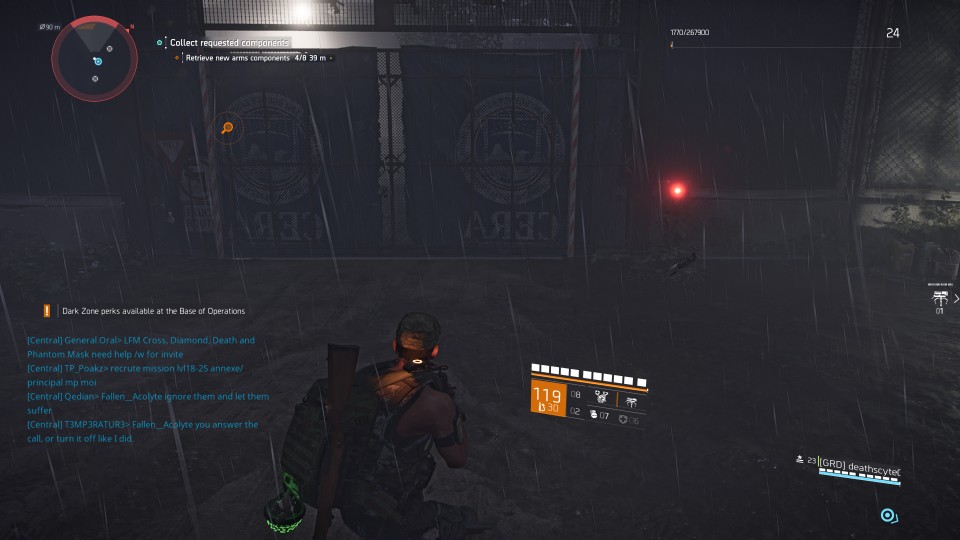 Keep going and you'll have to climb up. Get through the small door.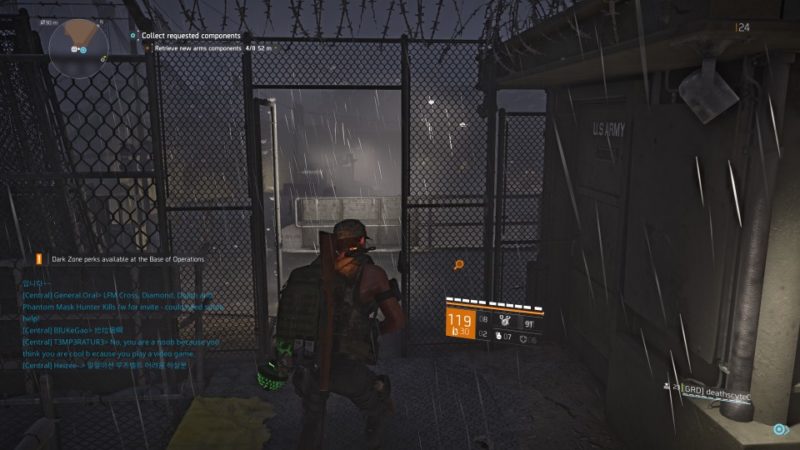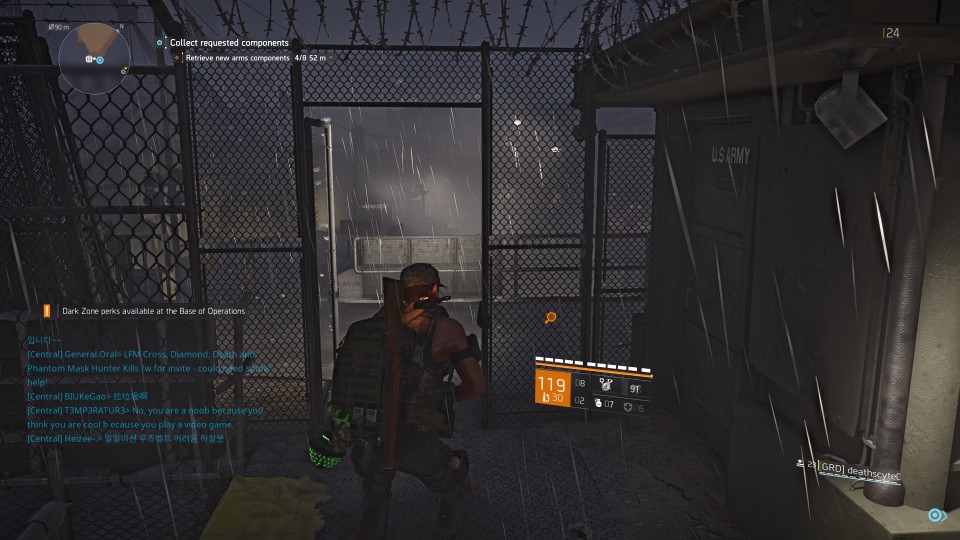 This time, there'll be many more Hyenas waiting. Secure the area.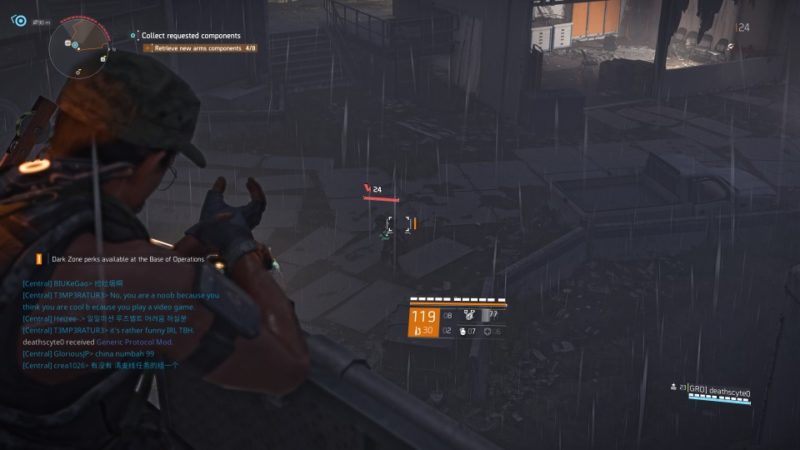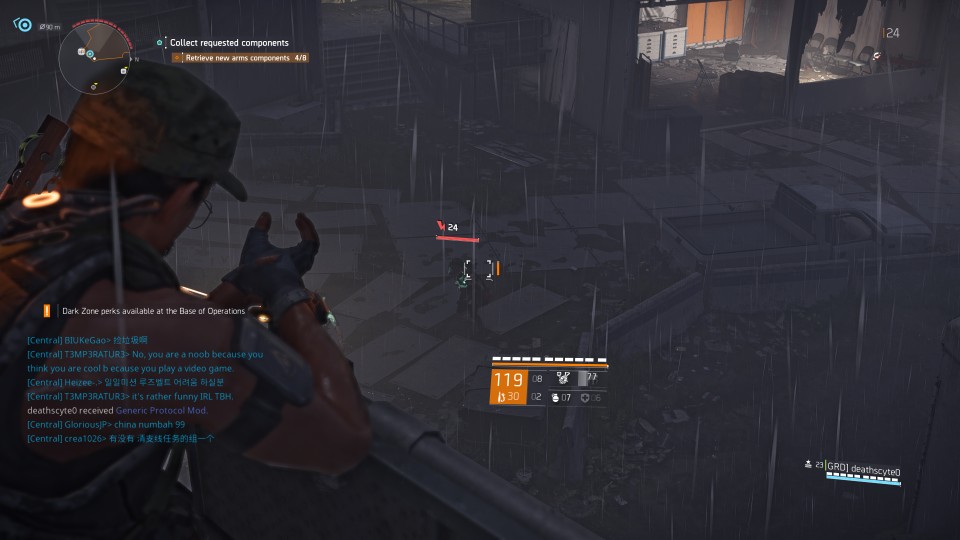 When the coast is clear, look for the remaining four components.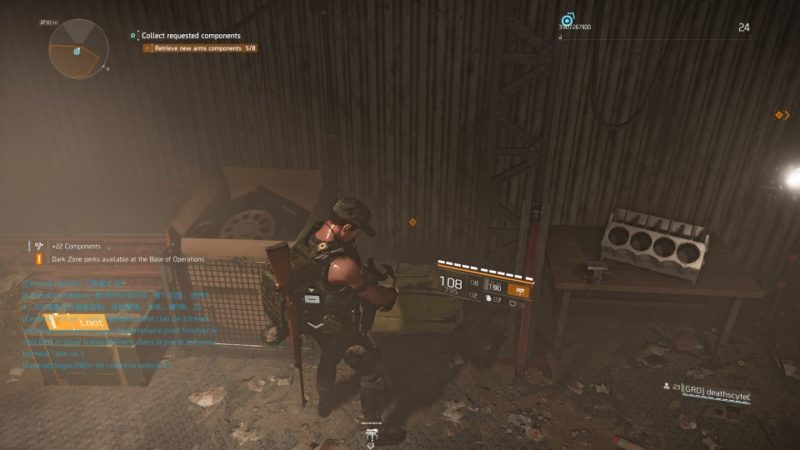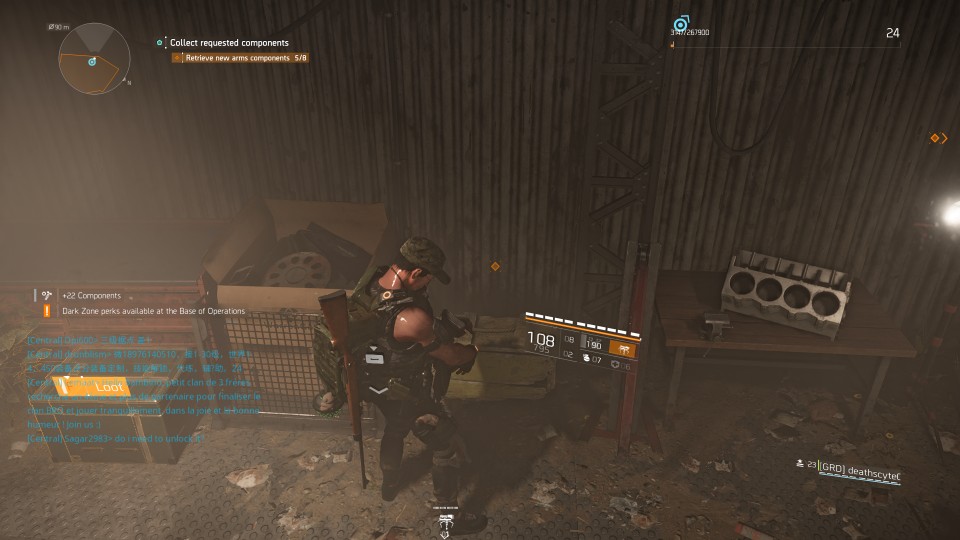 Drop off components
After finding all eight components, you need to drop them off. Get to the gate (image below).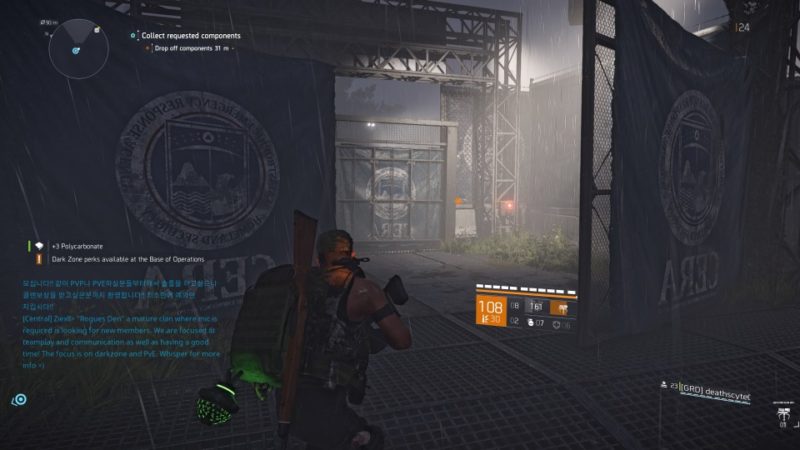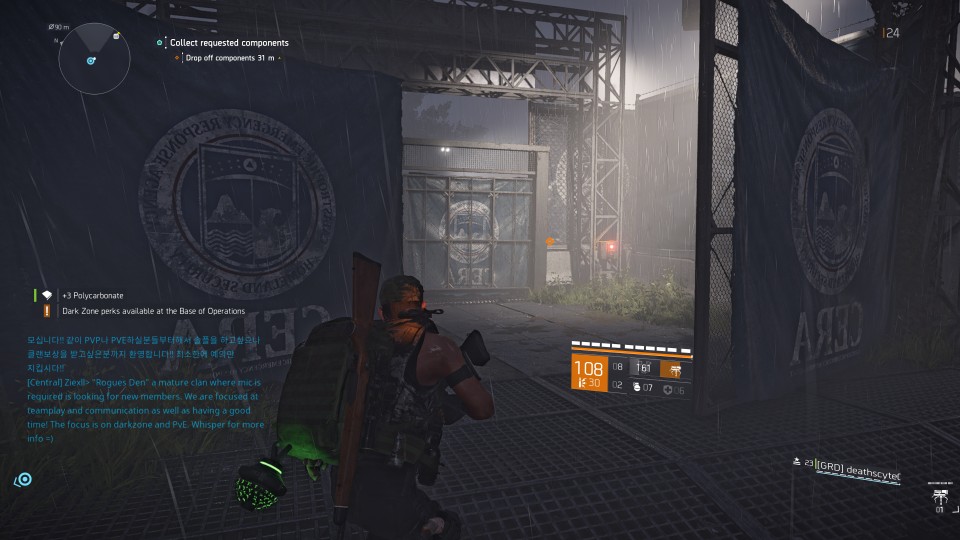 Climb up the ladder and pass the components to the civilian.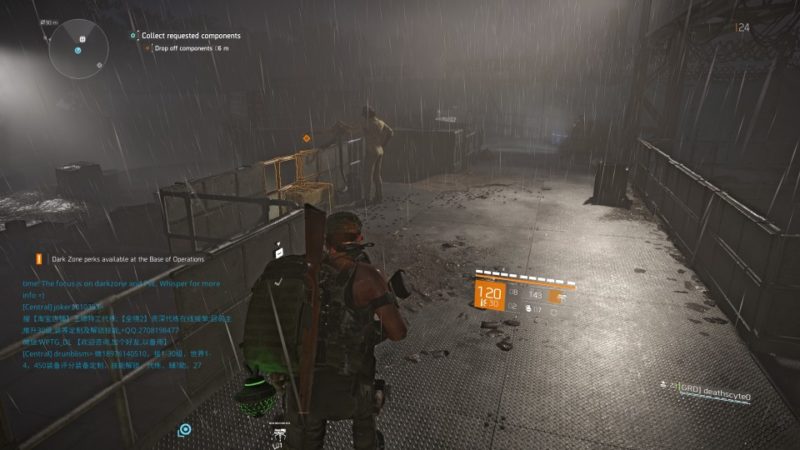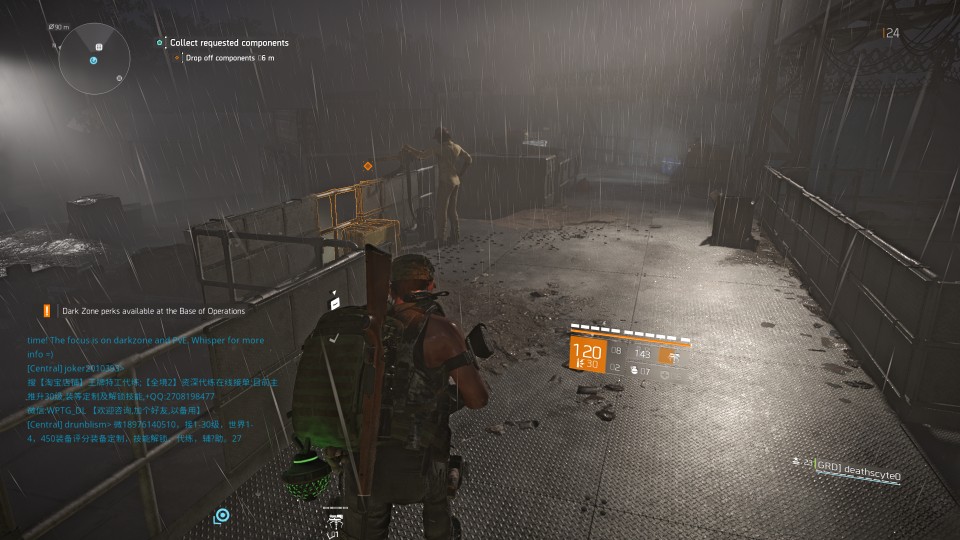 Protect the engineer
The engineer will be using the mounted gun. Protect her by killing the enemies quickly.
She has a HP bar so you have to watch out for it.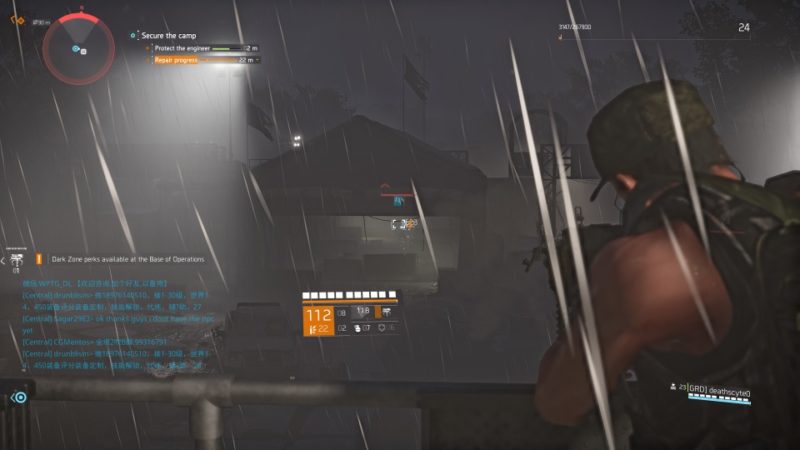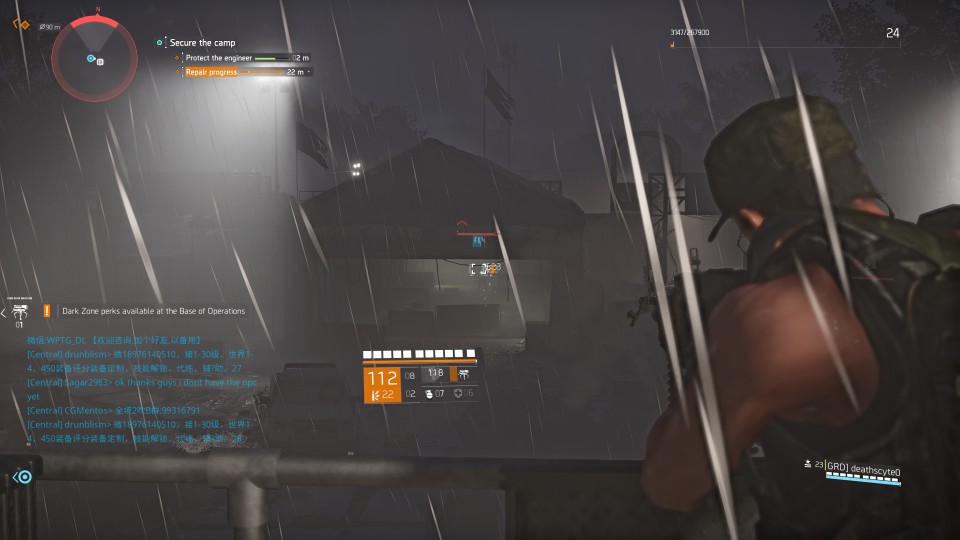 Neutralize the hostile leader
While protecting the engineer, you also have to neutralize the hostile leader.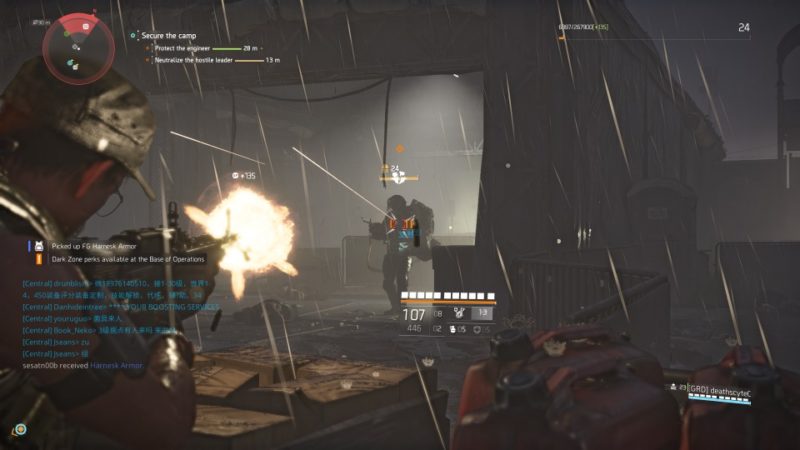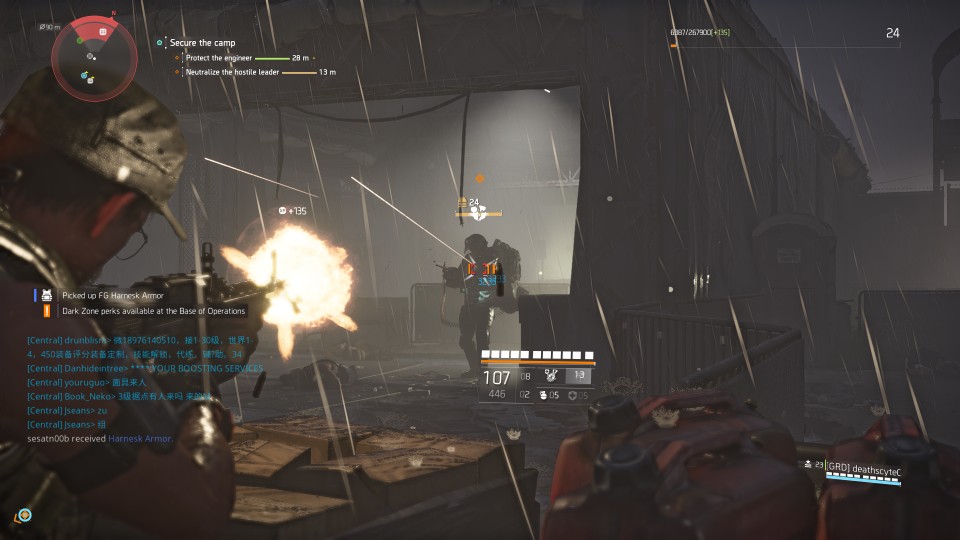 The mission completes once the area is secure.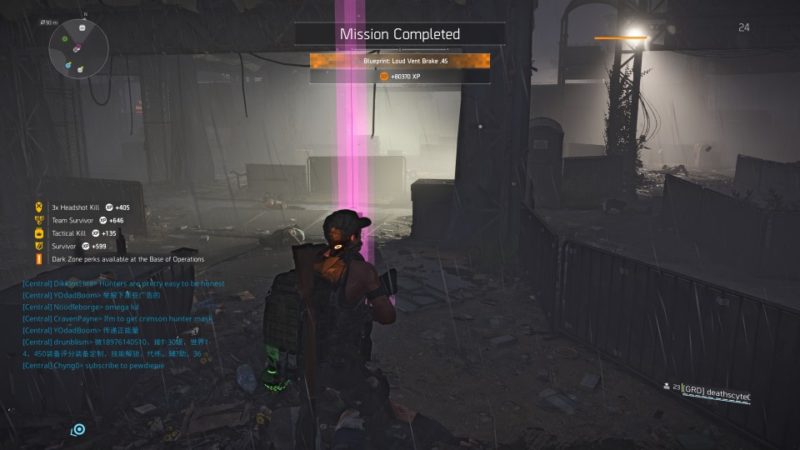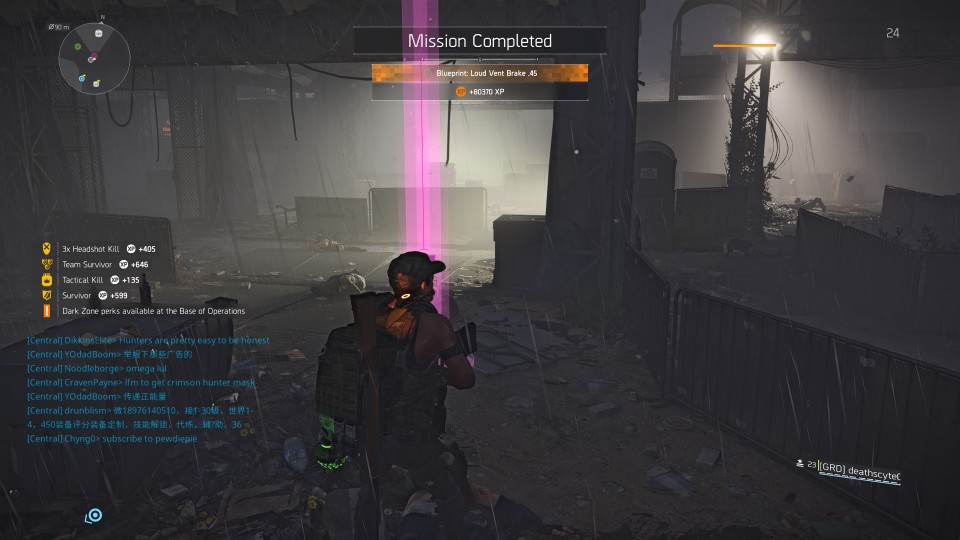 ---
Related articles:
Empire Autumn Hotel – The Division 2 Walkthrough
MLK Library Community – The Division 2 Walkthrough
Outcast Propaganda Outpost – The Division 2 Walkthrough
True Sons Broadcast Outpost – The Division 2 Walkthrough