Meats to Orgrimmar is a quest you'll receive at the Crossroads in World of Warcraft (WoW) Classic.
Your task is to deliver meat from the butcher to Innkeeper Gryshka at Orgrimmar (and a letter back).
Here's a walkthrough of Meats to Orgrimmar in Classic WoW.
To unlock the quest, talk to Zargh at the Crossroads.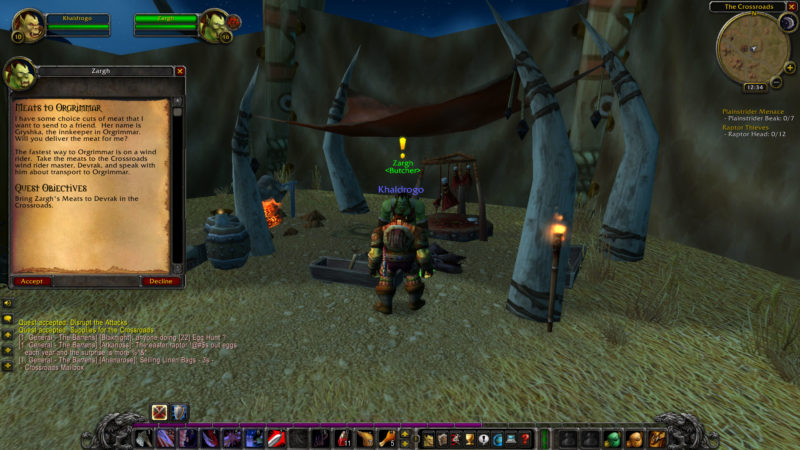 Meet Devrak
To get to Orgrimmar quickly, you can talk to Devrak who is the wind rider master in the Crossroads.
He's located within the same area.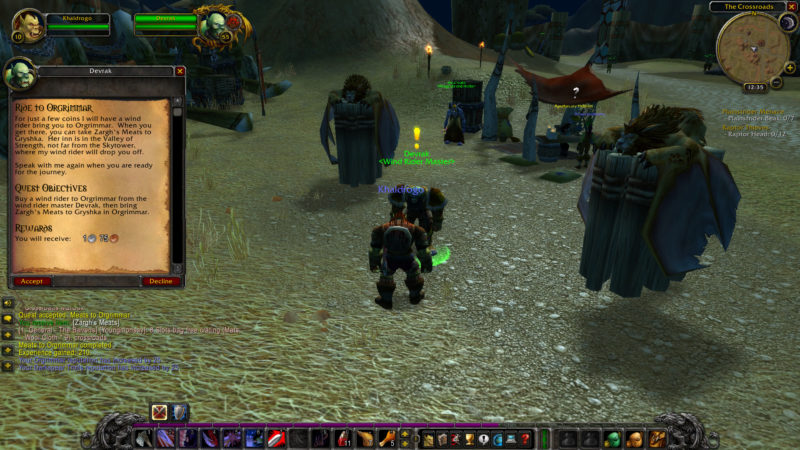 To get to Orgrimmar, you need to pay him 1 silver 10 copper.
If you don't have the funds, you can actually walk there, but it takes more than 10 minutes I think.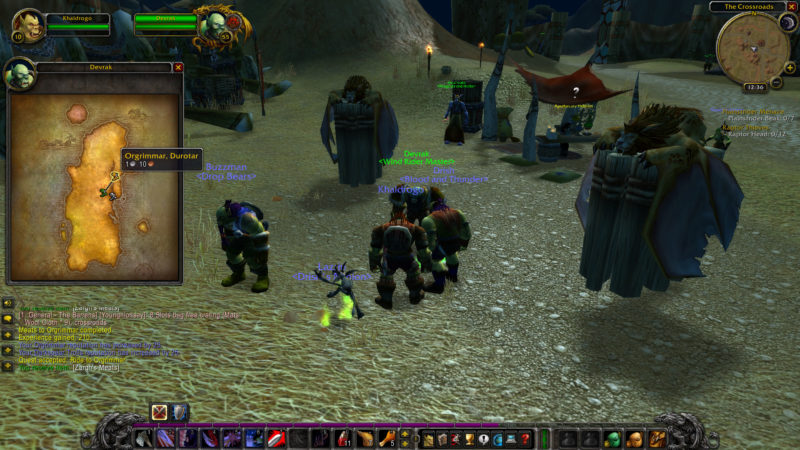 Where is Innkeeper Gryshka
Once you're at Orgrimmar, go to the Valley of Strength.
The inn is within the area.
The exact location is shown in the map below, marked by the player location.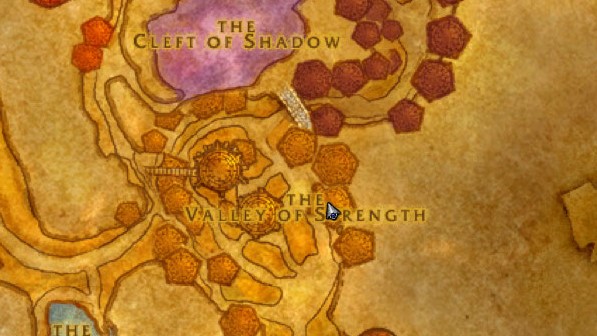 Talk to Innkeeper Gryshka to complete the first part of the quest.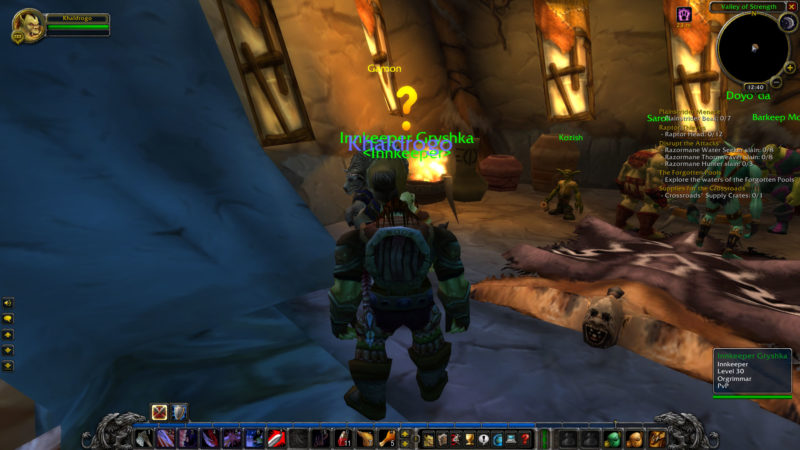 Bring Gryshka's letter to Doras
Next, you'll be asked to bring the letter to Doras the wind rider master for this area.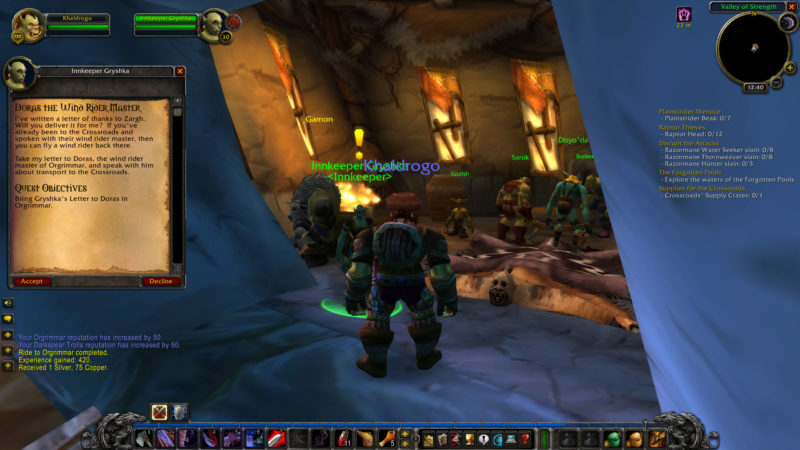 You can find Doras at the highest tower within The Valley of Strength. Enter the room with the spiraling stairs all the way up and you will see Doras here.
Talk to him to complete the quest.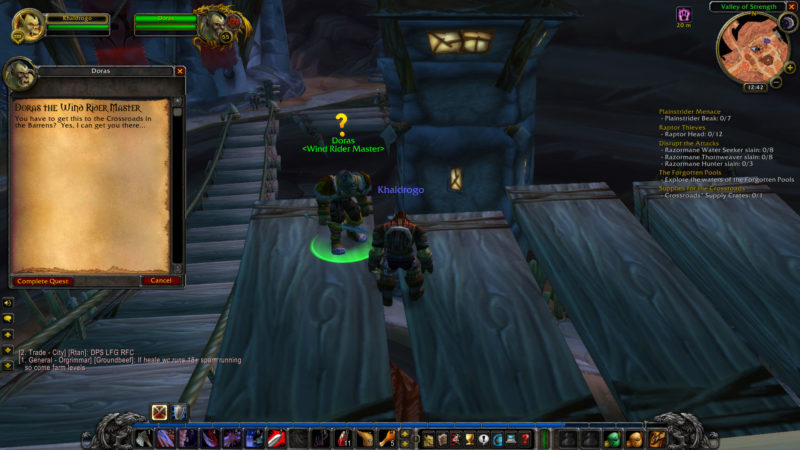 Return to the Crossroads
Next, you need to get back to the Crossroads. You can use Doras' service to fly back but it takes money.
It's also more convenient.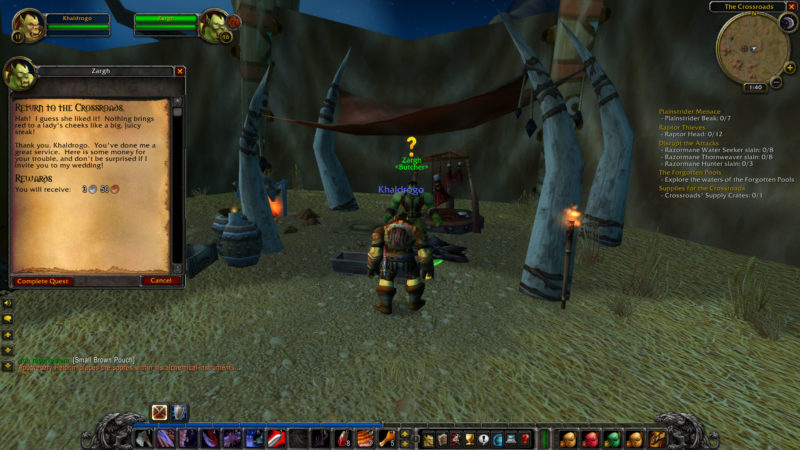 Get the letter to Zargh in the Crossroads and the quest completes here. You will earn silver and copper.
---
Related articles:
How To Find Margoz: WoW Classic Guide And Walkthrough
Skull Rock Quest: WoW Classic Guide And Walkthrough
The Admiral's Orders: WoW Classic Guide And Walkthrough
Veteran Uzzek: WoW Classic Guide And Walkthrough
Path Of Defense: Classic WoW Guide And Walkthrough
How To Find Thun'grim Firegaze: WoW Classic Guide