Mayday! Mayday! and Not From Around Here are missions in Days Gone.
Your task is to kill a Rager (mutant bear) and follow the militia back to camp.
Here's a walkthrough of Mayday! Mayday! in Days Gone.
Investigate the gun fire
Flowing from the previous mission – Riding Nomad Again, you will hear a gunshot.
You have to go towards the gun fire to investigate what has happened.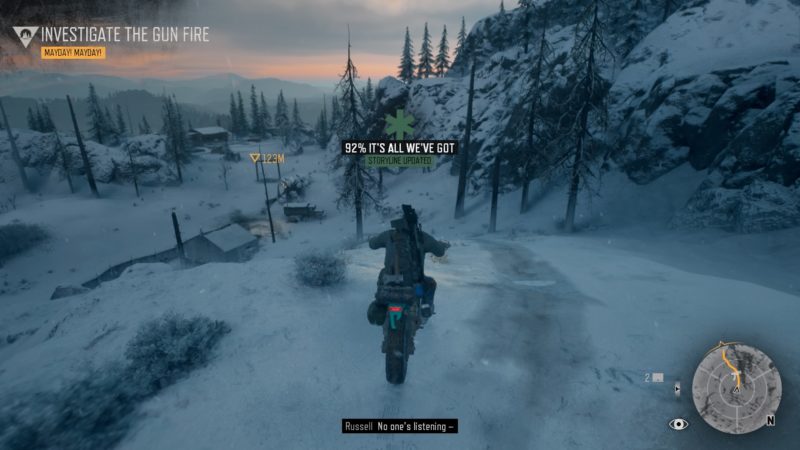 Kill the Rager
As you arrive, you'll see two men on the roof. There's a Rager trying to kill them.
Eliminate the Rager for them.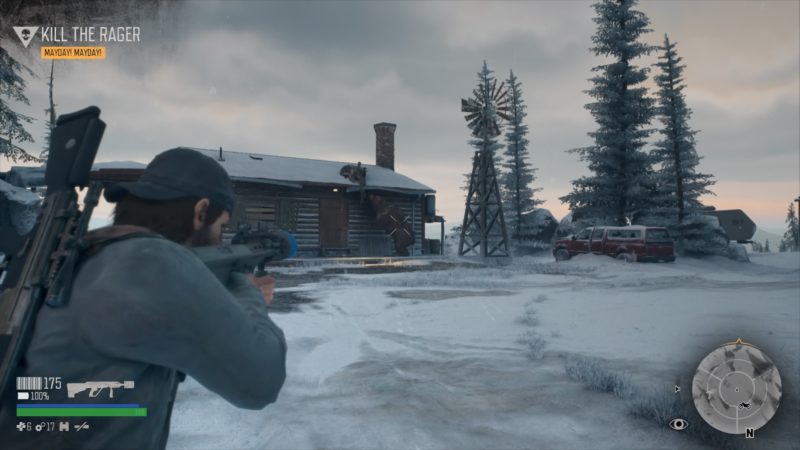 It's quite hard to kill, similar to a Breaker. Use focus to land as many shots as you can. Utilize your molotov as well to burn it.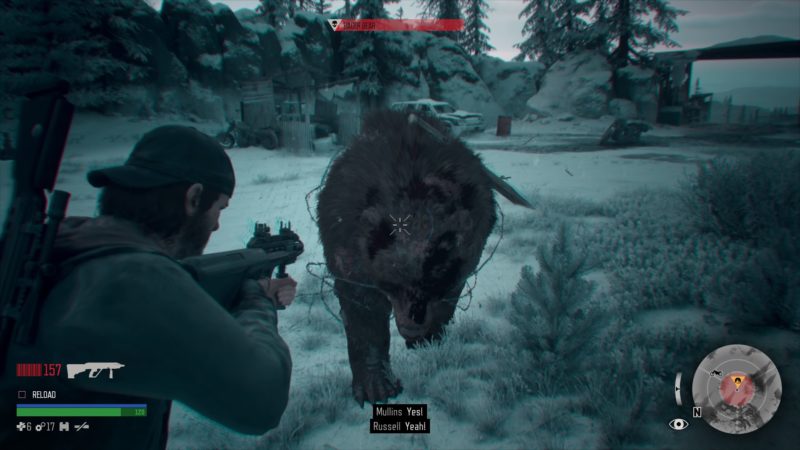 Keep shooting until it dies and roll if it attacks you.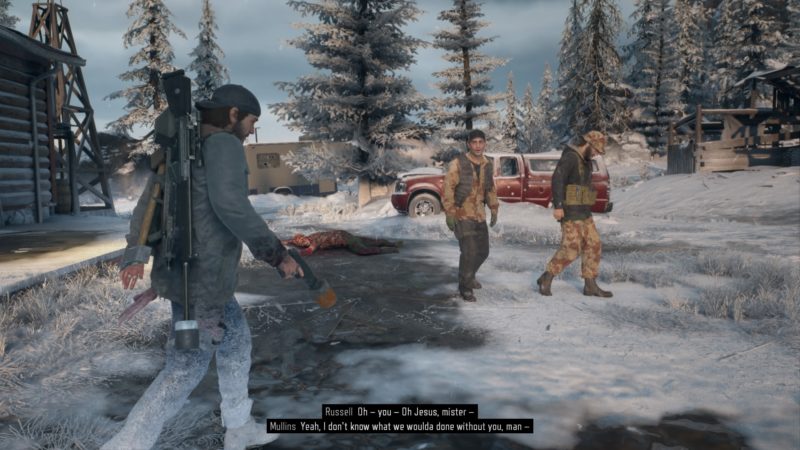 Ride with Corporal Russell
The mission updates again – Not From Around Here.
Now, follow the corporal back to his outpost.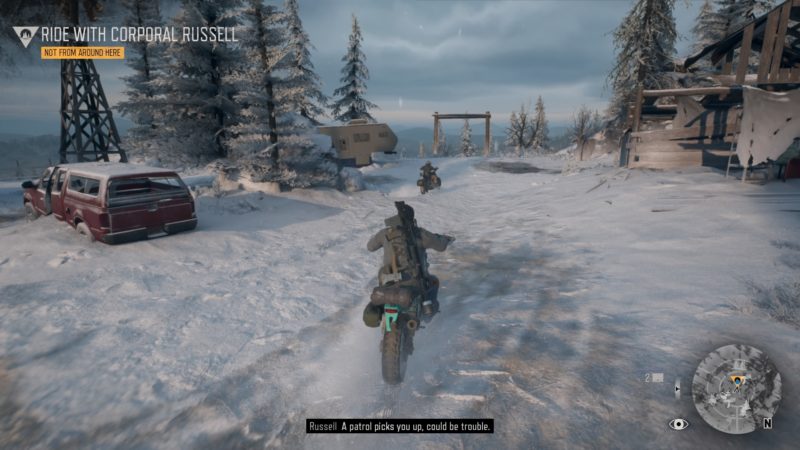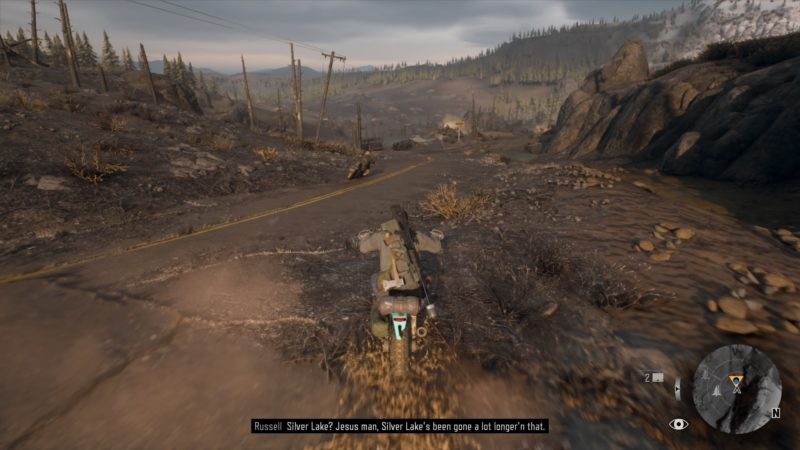 Keep going until you reach this gate.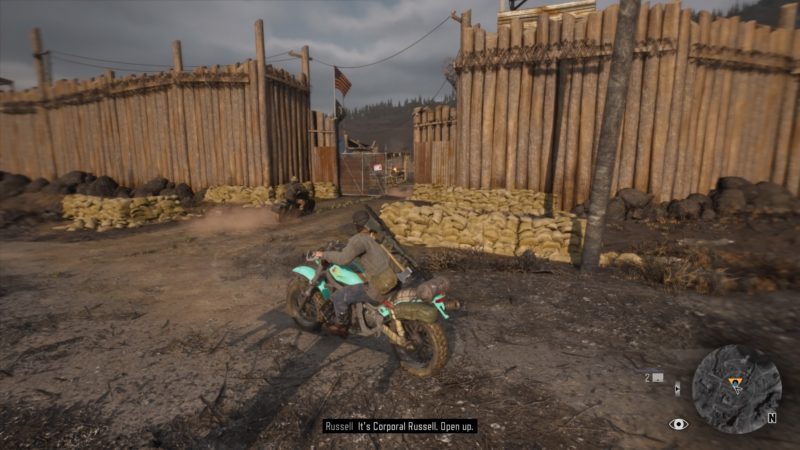 You will be introduced to Kouri, which is part of another mission.
---
Related articles:
Without Being Seen (And Series Of Missions) – Days Gone
Rogue Tunnel Nero Checkpoint: Days Gone Walkthrough
Where Is Jeremy – On Tonight's Menu: Days Gone Wiki
Old Sawmill Nero Checkpoint: Days Gone Wiki