One of the most fun things about MapleStory M is definitely the expedition, or also known as bossing.
There are only two bosses right now, i.e. Zakum and Horntail. Zakum has a Hard and Normal difficulty, whereas Horntail only has Normal mode right now since it's pretty hard.
Here's a short guide on Zakum and Horntail in MapleStory M and what to kill first during the expedition.
I'm writing this because it's pretty annoying how some players fight very ineffectively or execute the least practical way.
1. Zakum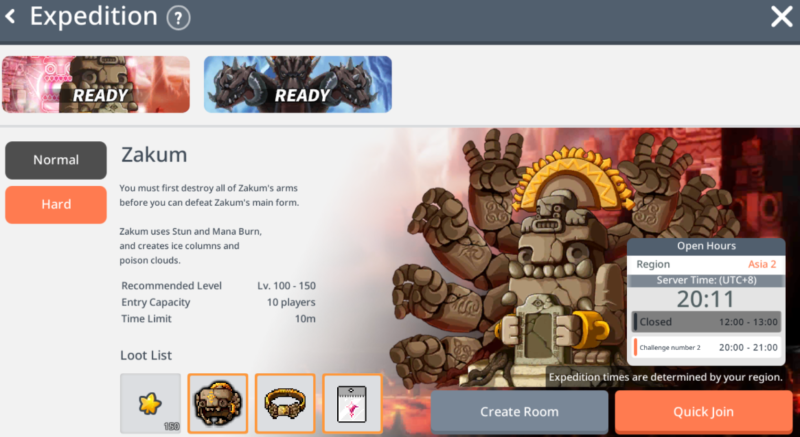 Zakum is the monster with eight arms and you have to kill off all arms before you can hit its body.
Each arm has its own attack or buff that will only aim to kill you or heal itself. There are a couple of attacks that are particular deadly for some, especially its poison cloud.
Here are some of Zakum's attacks:
This Reddit article on Zakum's arms' skills may be quite helpful but I can't guarantee the accuracy of it. The part on poison clouds is probably correct or very close based on my own experience.
How to kill Zakum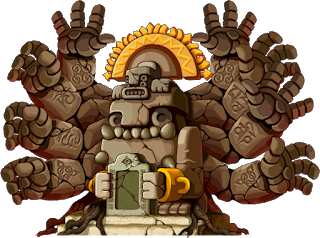 For normal difficulty, you can kill any side of the arms if none of the attacks really bother you. If you're bothered with the poison clouds, attack the left side first.
It's better if you use mobbing skills that hits four arms or more at one time. For e.g. if you're a NL, use Showdown to hit at least 5 arms at a time. With the recent buff for Bowmasters, the Arrow Stream skill should be really good, and it hits 8 arms at a time.
On hard difficulty, we normally go after the poison cloud arms, as the clouds can easily kill everyone in the party, dealing over 5k damage per second. Hence, attack the left side first.
One way to avoid getting hit by the clouds is to just jump away, or for Night Lords, use a temporary invincibility skill like Dark Sight and Shadow Shifter.
For both difficulties, you have to kill all of the arms first before Zakum's HP appears. There are three levels to its HP but it's quite fast when you reach that stage.
The only thing you should avoid are the pillars. You will see indications on the ground, so it's better if you stay on the ground for the body stage.
Some pillar or bar will pop up from the ground, and that's where the pillar drops a second later. If you get hit, it's probably over 20k damage (for hard) and 10k damage (for normal).
Avoid that and keep using your strongest one-target skill for the body. If you're superbly lucky, you will get a Zakum item.
2. Horntail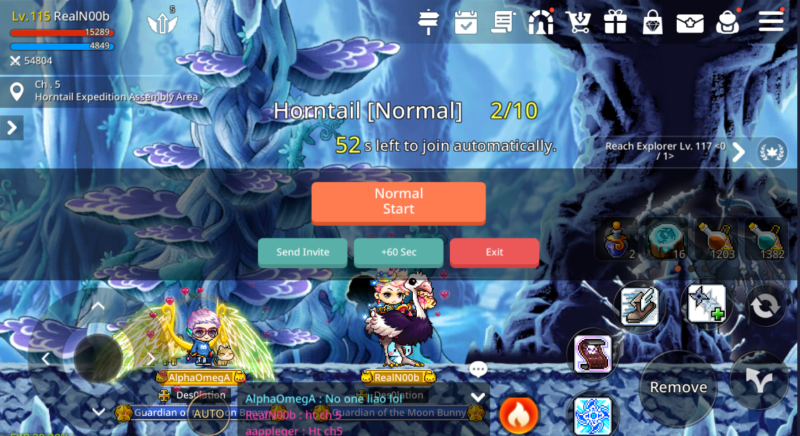 Horntail is a newer edition to this mobile version, and there's only normal mode right now. That said, it's much tougher than Zakum (normal).
There are three stages to Horntail. The first two stages are nothing much. They are just the left and right side of the head. You will breeze through those.
The problematic part is the third stage where you attack its entire body. There will be three heads, two wings, two legs and one tail to kill.
Steps to kill Horntail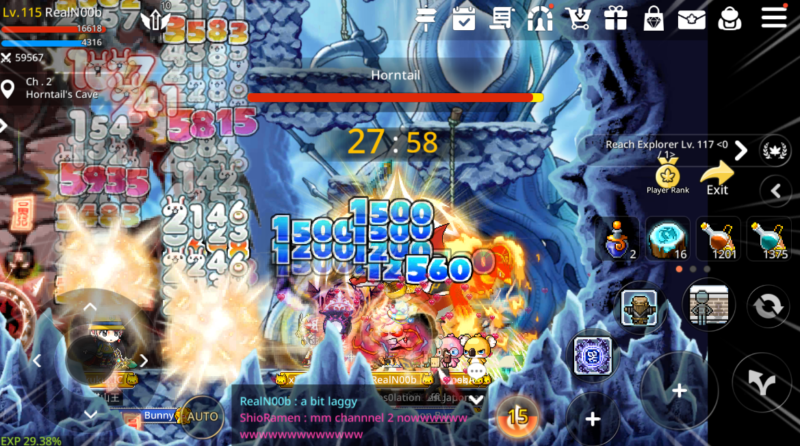 Get rid of the tail and leg first. When you enter the third stage, go to the right side (bottom) of the map. Destroy the tail and the leg as they will keep stunning you. It's easier to attack once you get rid of them.
After that, go after the three heads. These heads will use all kinds of attacks, like lightning (stun) and fire bombs, debuffs, blackouts and even stuns. You can use a mobbing skill to hit all three heads at once. This part is probably the longest and most annoying as you will face all kinds of attacks non-stop that will slow you down.
Once you've gotten rid of the tail, leg and heads, it's quite easy from now on. Just hit both sides of the arms (or wings?) and you're done. They have quite a lot of HP but they don't really attack you.
Zakum and Horntail drop rate?
I wish I knew what the drop rate was, but they're definitely very low. Most of us have not gotten anything after more than 40 runs since the start.
Some are saying on Reddit that doing it solo can get you a helm from Zakum. I can't confirm that because while there are some who are getting the helm after a few runs, others have not gotten anything after doing solos so many times.
Just remember to use some drop rate buffs.
Video on killing Zakum and Horntail
In a nutshell
Zakum and Horntail may not be that tough to bring down if you have good equipment and definitely a great weapon.
For Zakum (hard) and Horntail (normal), you should at least have a full unique set and fourth job skills if you want to succeed every time.
Of course, it depends a lot on your team, so it's preferable to do it with your guild.
---
Related articles:
Best Class Among Knights Of Cygnus (MapleStory M)
Best Places To Grind (MapleStory M) – Which Star Force Field To use
MapleStory M – Best Equipment And Set For Night Lord
Best Games Like MapleStory In 2018
MapleStory M – Should You Rank Up Or Fuse Your Equipment?
MapleStory M Fusing Guide – Frequently Asked Questions
How To Get Rank Up Stones – MapleStory M
MapleStory M – How To Get Emblem Equipment
MapleStory M – Guide And Tips On Progressing In The Game
How To Get Emblem Equipment In MapleStory M