Night Lords are highly popular in MapleStory M mainly due to their high DPS.
While Bowmasters are definitely on par or better than Night Lords for expeditions after the latest patch, it's still a good class to play.
Here's a brief guide on the best equipment (best in slot) and set you should use for your Night Lord.
To be clear, this is also a guide on the best equipment for Night Walker, since both are similar in nature.
1. Weapon
For Night Lord, you have four different types of claws to choose from, i.e Briser, Halphas, Utgard and Jaihin.
The top two for me are probably Jaihin and Halphas. The best in slot (BIS) right now is the Jaihin claw and that seems to be the consensus at the moment.
Jaihin claw adds Crit DMG which is about 25% if you're using unique. Halphas adds Crit Rate but the percentage is really low, which makes the Crit DMG from Jaihin more appealing.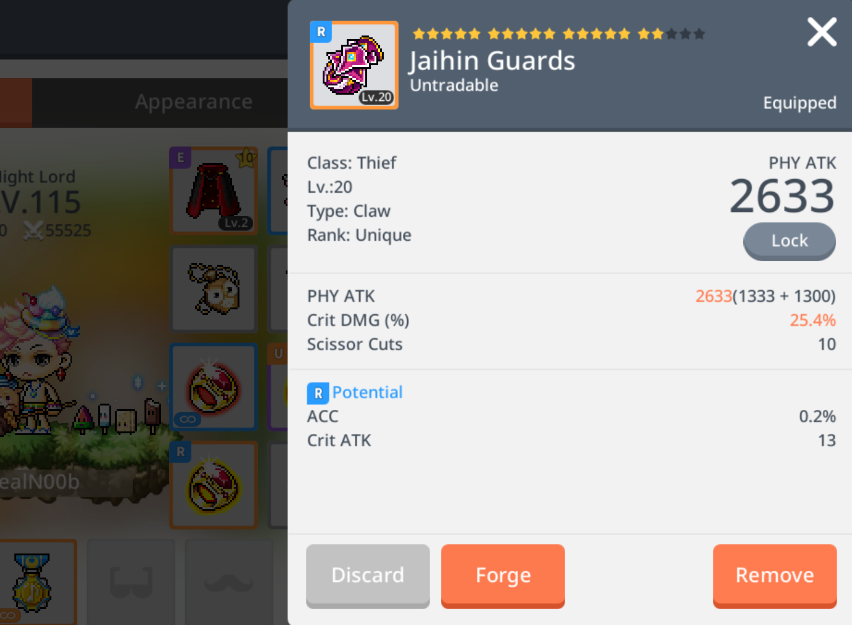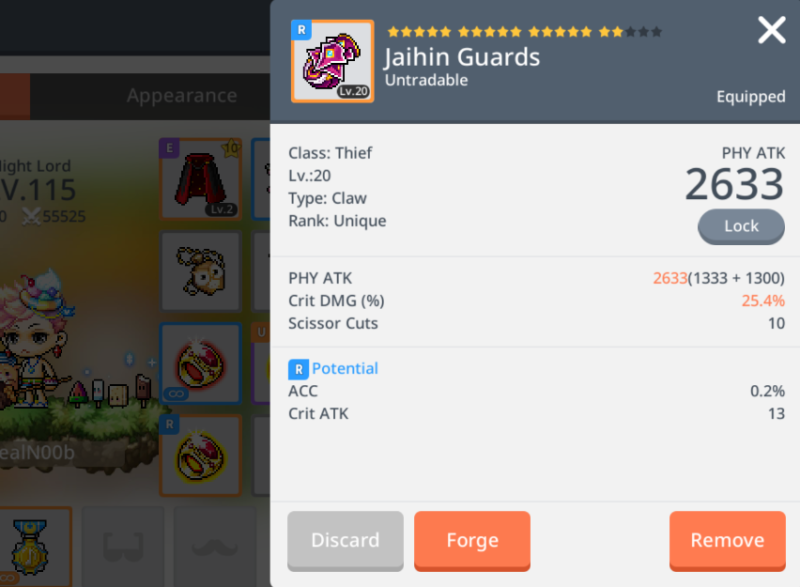 Hence, the BIS for weapon right now is the Jaihin claw.
2. Outfit
For outfit, gloves, shoes and other armor pieces, you have four different types as well.
They are Halphas, Pensalir, Muspell and Eclectic.
The best outfit for Night Lord is either the Eclectic which adds Critical Attack or the Halphas which adds Evade.
There are two thoughts on this. One would say Eclectic is the best because it increases your critical damage, but another would say Halphas is better due to the evade points.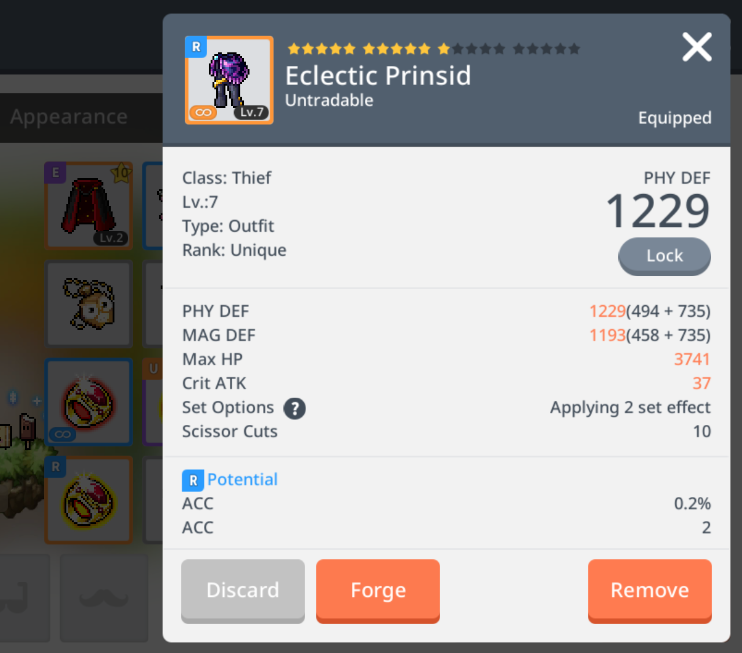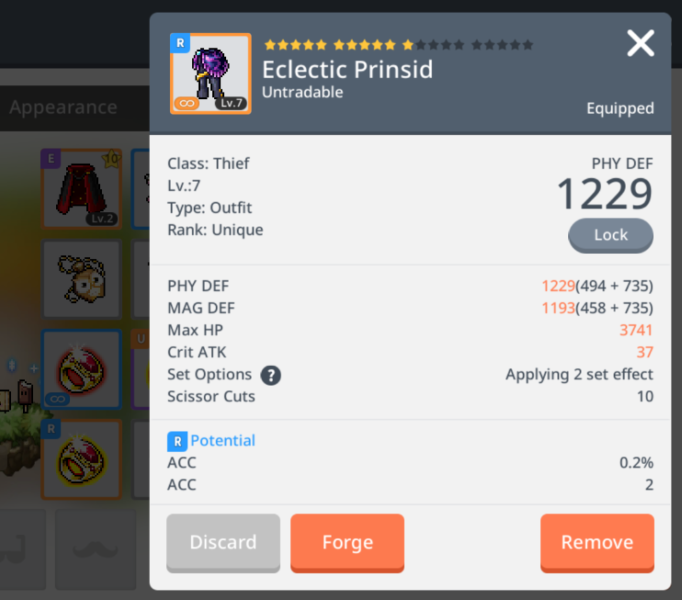 If you have high evade you won't get hit often during expeditions or when mobbing. I'm not too sure about this, but I prefer going the attack route for the end game.
Evade works well now, but I'm not certain if it's that useful much later on. I will choose the Eclectic outfit as the best overalls.
3. Hat
Without a doubt, the best in slot hat for any class including Night Lord, is the Unique Zakum Helmet.
You can only get this from Zakum (Hard), so you don't have to solo the Normal mode just for the Epic Zakum Helmet. The best item from Normal mode is probably the face accessory (Unique).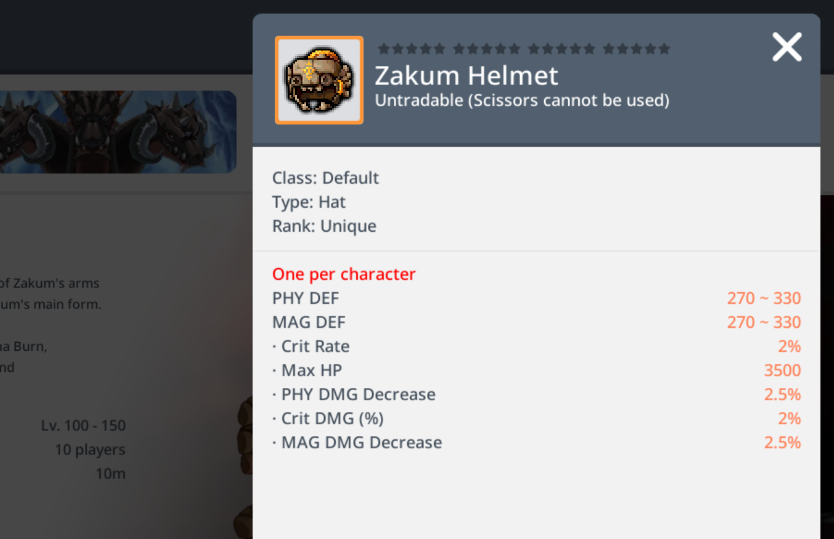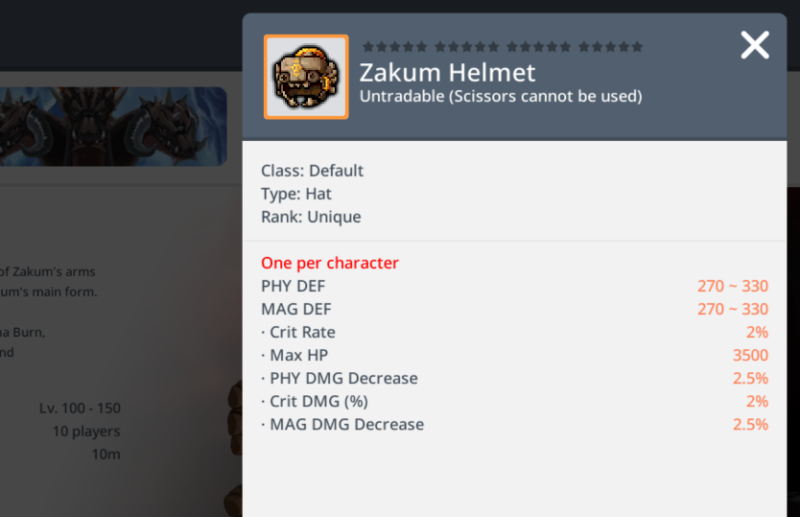 4. Gloves
As for gloves, there are two opinions on this. The Muspell gloves adds a lot of accuracy (over 300) whereas the Eclectic gloves adds 50 critical attack.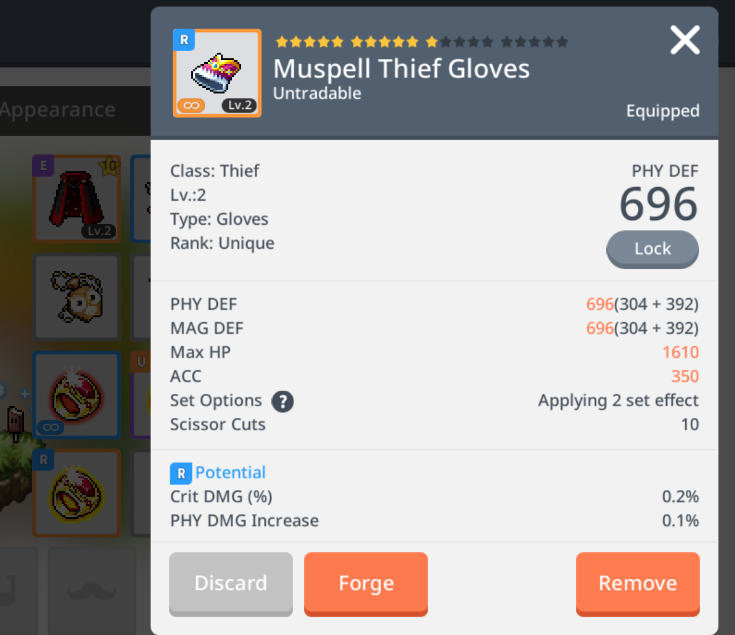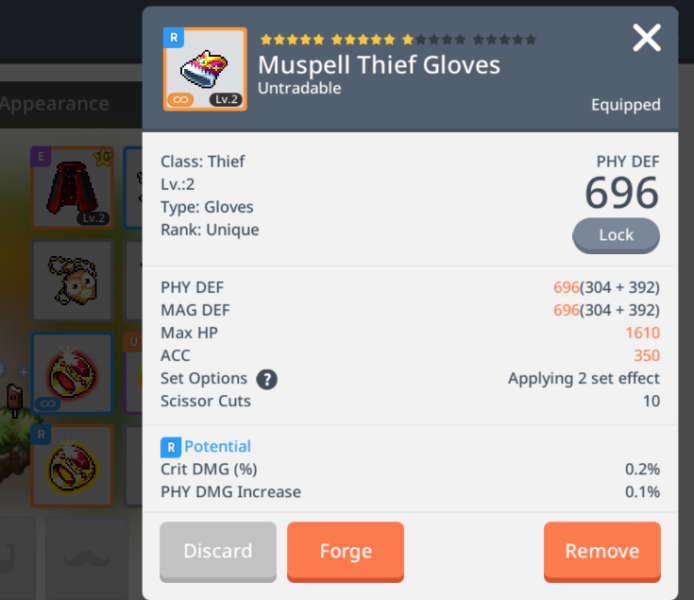 The best in slot for me is the Muspell Thief Gloves right now because without it I miss a lot. That lowers your DPS a lot if you can't even hit the mobs, especially higher level mobs in top Star Force Fields.
I don't mind sacrificing some critical attack for the accuracy which may actually give you higher DPS overall. It's great for Mu Lung Dojo too.
5. Shoes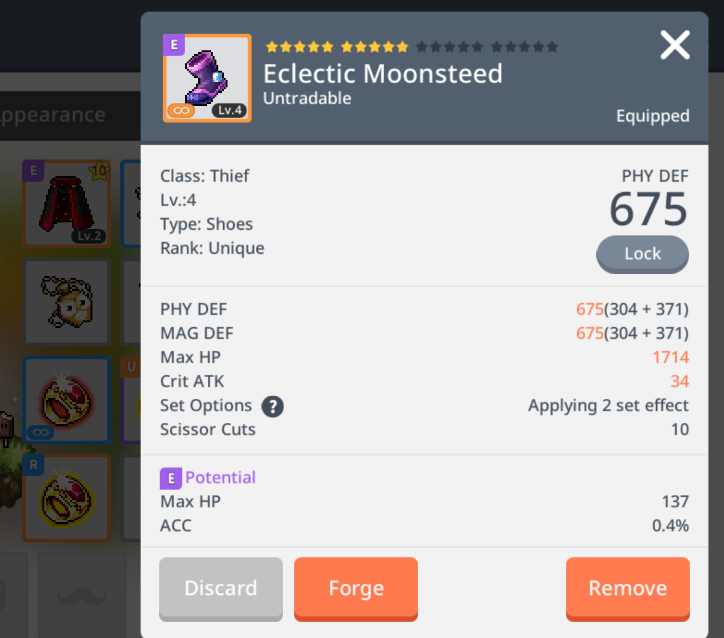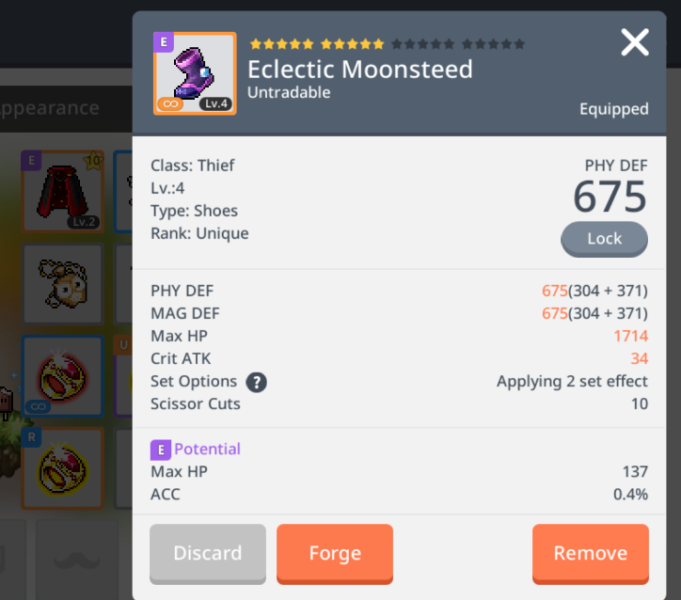 As for shoes, you can use the Eclectic Moonsteed which gives Critical Attack as well. Another option is the Grand Halphas Boots which gives Evade.
Similarly, if you're going after the Evade build, use the Halphas. If you prefer higher attack, go with the Eclectic Moonsteed.
6. Cape
As for cape, two standouts are the Sirius Cape and the Bloody Cape.
The Sirius Cape adds Critical Rate while the Bloody Cape adds evade.
It all depends on your build, i.e. whether you're going after higher attack or evasion.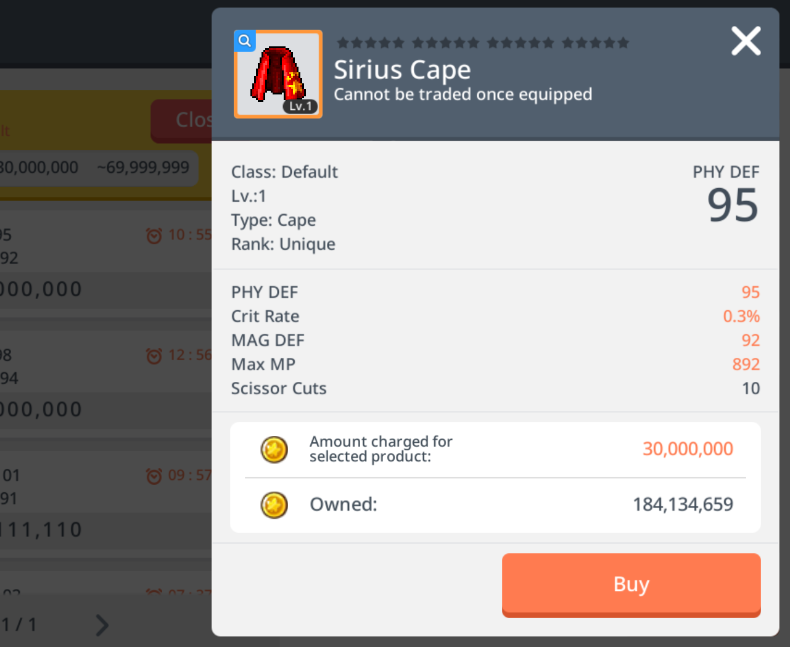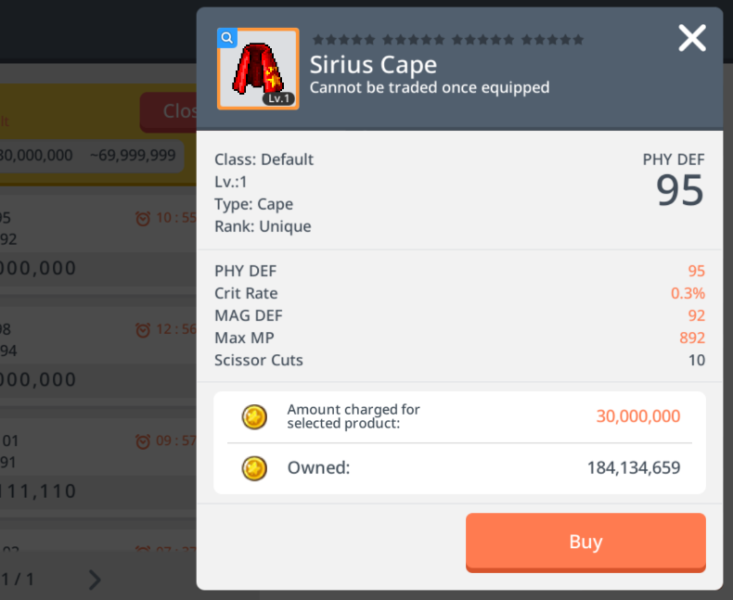 7. Shoulders
As for shoulders, I prefer the Noble Shoulder as it adds Critical Attack as well.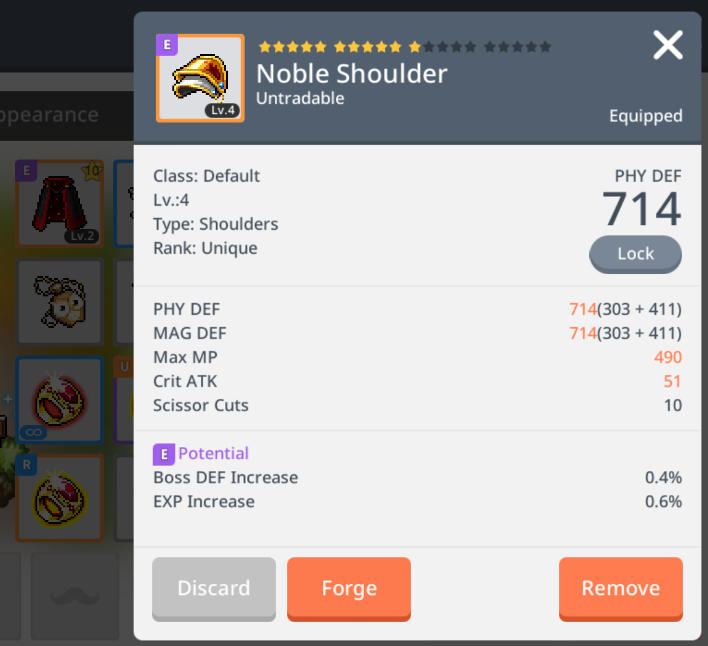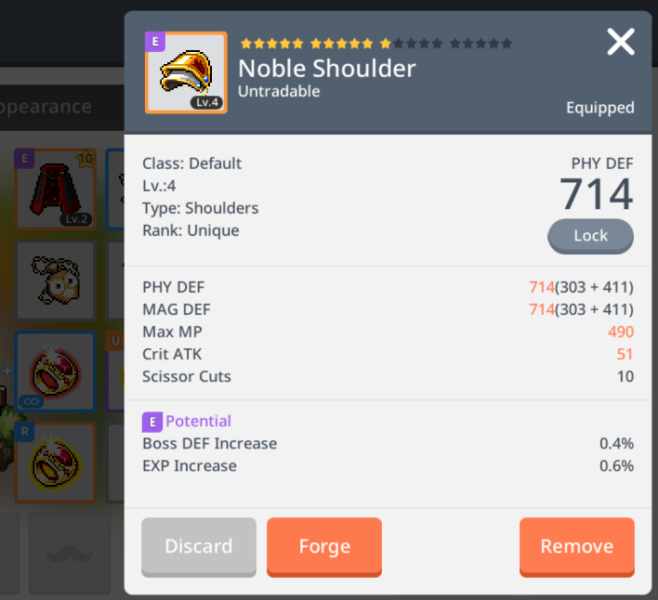 8. Belt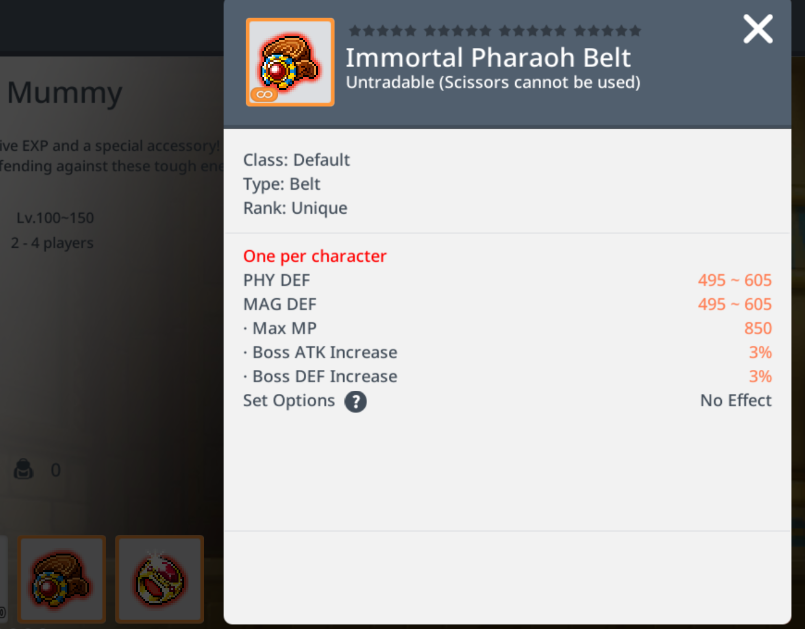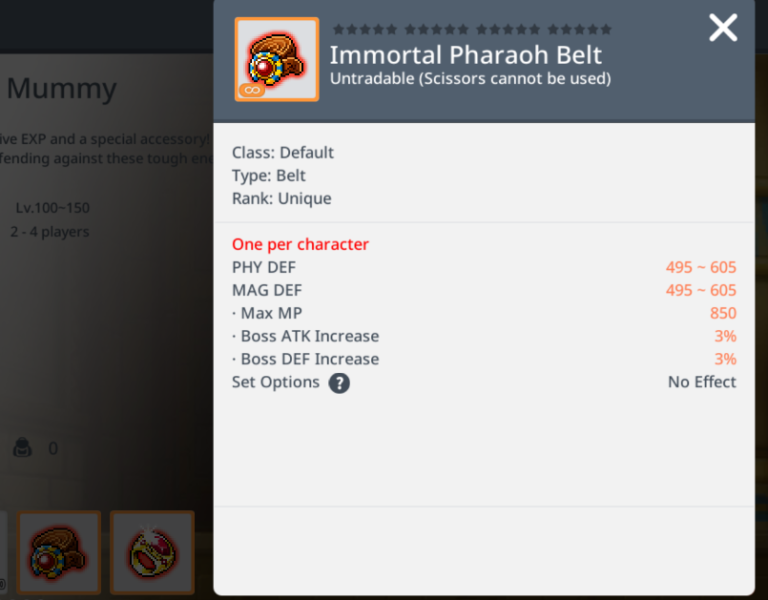 I don't think there's a dispute as to belts. The best in slot for any class is probably the Immortal Pharaoh Belt (Unique).
This belt coupled with the Immortal Pharaoh Ring (Unique) gives an overpowered set bonus of around 200 PHY and MAG attack.
Best equipment for Night Lord (summary)
Night Lords have two invincibility skills, i.e. Dark Sight and Shadow Shifter.
If you max two of these skills, you should get a 20 seconds window of invincibility out of 30 seconds.
That means you're invulnerable most of the time and that is why I prefer the Eclectic build (higher attack) over the evade build.
Here's a summary of equipment that's best in slot in my opinion:
| | |
| --- | --- |
| Category | Equipment |
| Hat | Zakum Helmet (Unique) |
| Outfit | Eclectic Prinsid |
| Shoes | Eclectic Moonsteed |
| Gloves | Muspell Thief Gloves |
| Cape | Sirius Cape |
| Belt | Immortal Pharaoh Belt (Unique) |
| Weapon | Jaihin Claw |
| Shoulders | Noble Shoulder |
A lot of people also ask if the set bonus is worth giving up on. Probably yes.
Many of these set bonuses adds Magic Defense and Physical Defense which barely does much.
Furthermore, the Zakum Helmet is going to ruin your set bonus anyway.
Hopefully this guide on Night Lord equipment in MapleStory M is useful.
Do check out other guides like best equipment for Blaze Wizard or Wind Archer or even Dark Knight.
Also, check out my video on Wind Archer 4th job skills:
---
Related articles:
What Jewels To Use – MapleStory M
MapleStory M – Knights of Cygnus
Games Like MapleStory – Top Ten Alternatives To Play Today
MapleStory M – Should You Rank Up Or Fuse Your Equipment?
MapleStory M Fusing Guide – Frequently Asked Questions
How To Get Emblem Items In MapleStory M
MapleStory M – How To Get Rank Up Stones
MapleStory M – Guide And Tips On Progressing In The Game
Best Class To Use In MapleStory M
MapleStory M – How To Earn Mesos Fast