Dark Knight and Dawn Warrior are both the warrior classes of MapleStory M (Explorer and Cygnus Knights).
Even though Dark Knight used to be a tank in MapleSEA, it's definitely not the same in this mobile version.
I've seen Night Lords survive better in expeditions compared to Dark Knight, which is a shame really, considering the latter's DPS isn't high either.
Nevertheless, here are some of the best equipment for Dark Knight and Dawn Warrior in MapleStory M.
I've chosen the evade build for better survivability.
1. Hat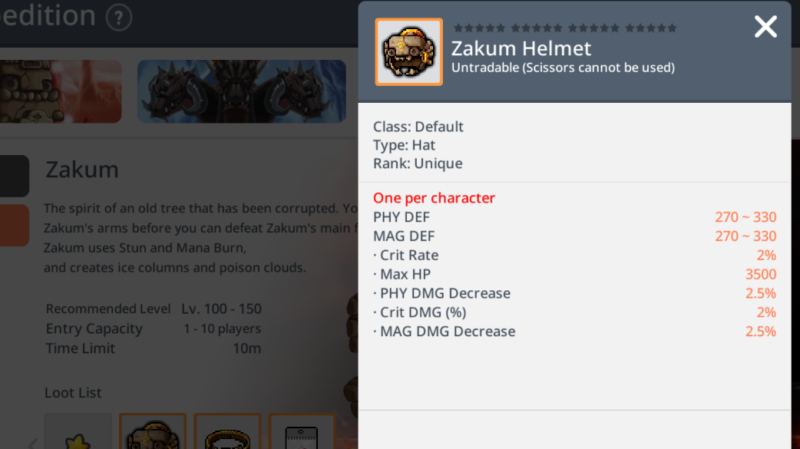 For hat, the best in slot is the Zakum Helmet (unique rank) for all classes, simply because it gives so many awesome stats like critical rate and critical damage.
This helmet is only from the Hard Zakum, not the normal one. Nexon accidentally released Chaos Zakum the other day and the legendary Zakum helmet will be the best in slot in the future.
2. Outfit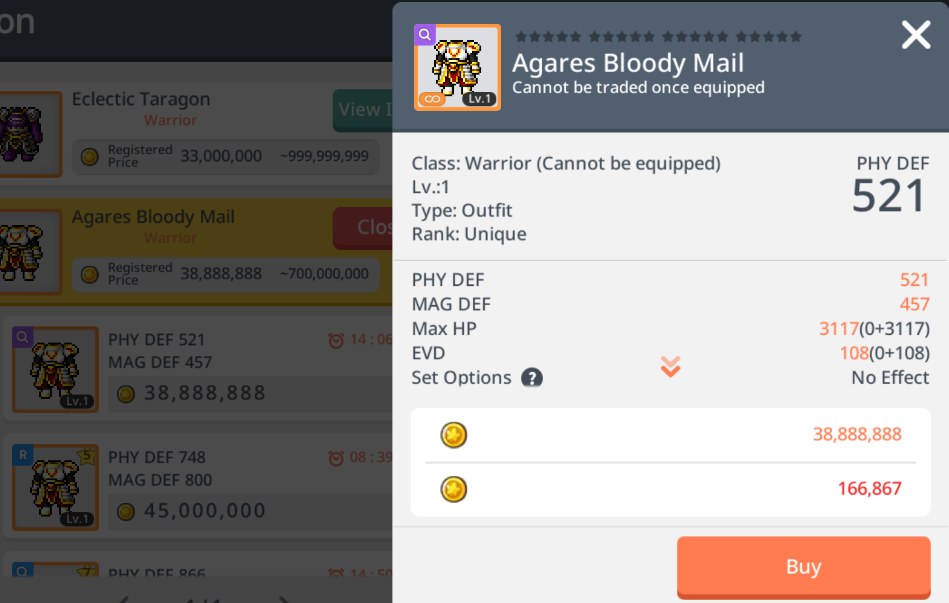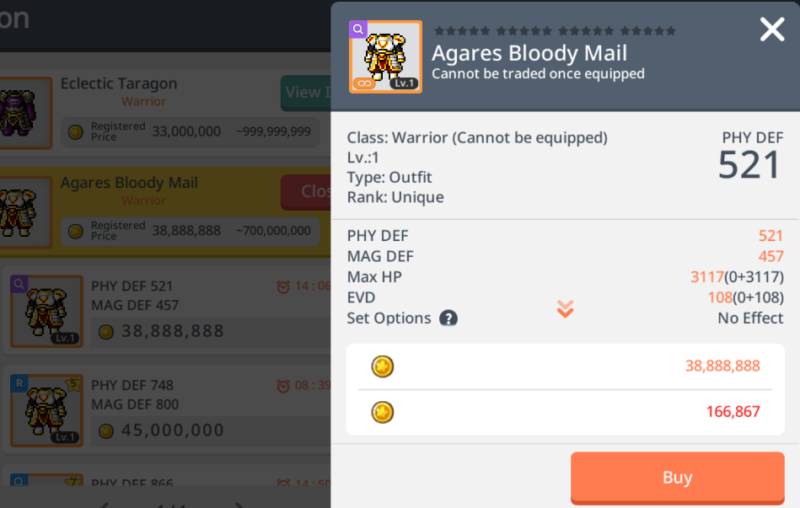 As this build is for evade, the best outfit for Dark Knight and Dawn Warrior is the Agares Bloody Mail.
It adds 108 evade at level 1, and continues to go up as you level it up and rank it up to legendary or mythic.
To achieve a really high evade stat, you need to stack it up with all these equipment.
3. Gloves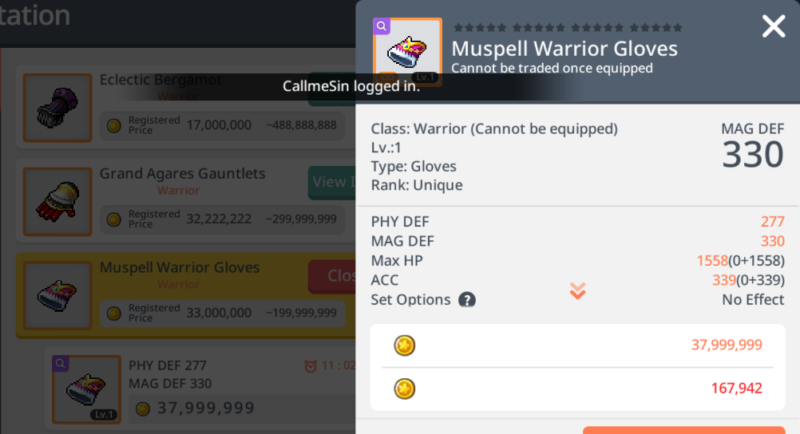 As for gloves, the best in slot is the Muspell Warrior Gloves, simply because it adds a lot of accuracy.
You will need it for Mu Lung Dojo and high level mobs. While it's not necessary for expeditions, it's still my favorite choice of glove, especially if you can't afford to have two different high rank gloves. Sacrificing a little bit of critical attack or critical damage is necessary if you can't even hit the mob.
Some players may prefer a full on critical attack build, but I prefer to go this route.
4. Shoes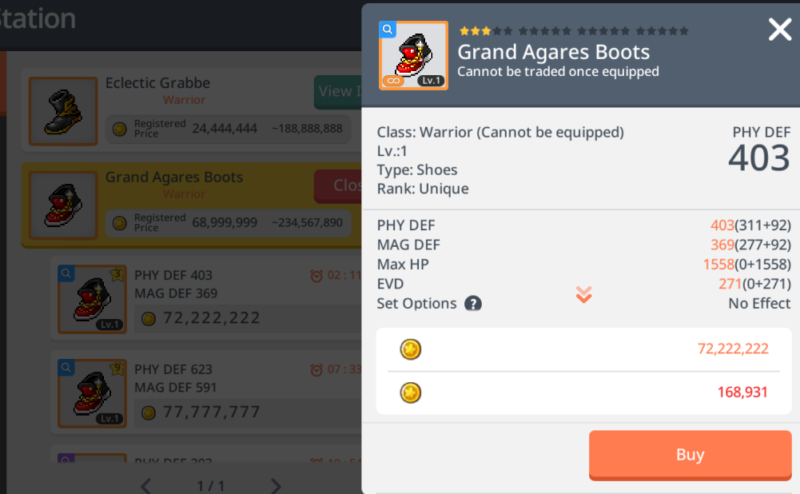 An even better evade equipment is the Grand Agares Boots, which adds a massive 271 evade at level 1 (compared to outfit).
Get this shoes and level it up to increase your evade stat by a lot.
5. Cape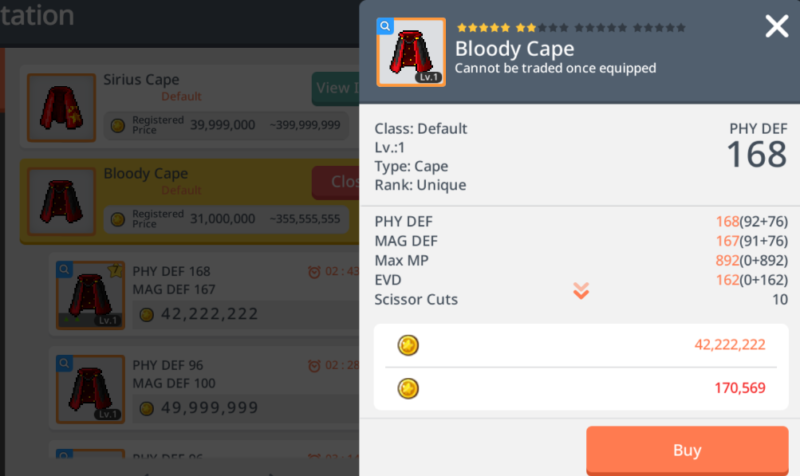 As for cape, there are two popular choices. The Sirius Cape adds critical rate while the Bloody Cape adds evade.
If you're going for the pure evade route, get the Bloody Cape as it gives 162 evade at level 1.
6. Belt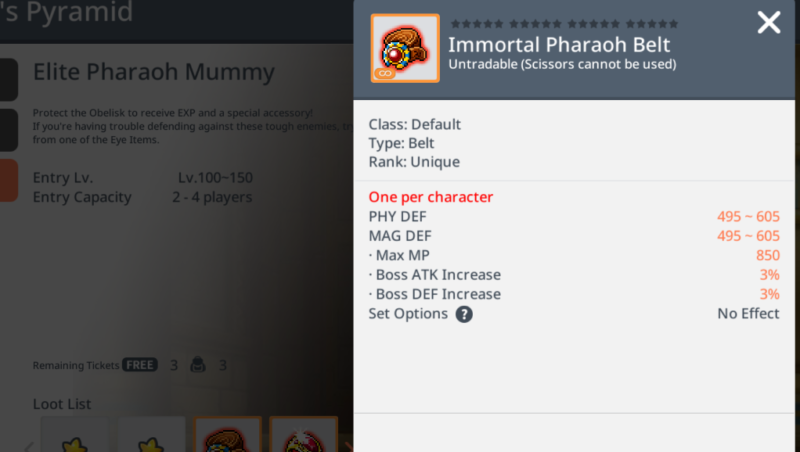 The best belt right now is the Immortal Pharaoh Belt (unique rank), but it's only the best if you have the Immortal Pharaoh Ring (unique) as well.
Together, they give a big set bonus of around 200 magic / phy attack. Unfortunately, they are pretty hard to get, and can be obtained from Chaos Nett Pyramid.
7. Shoulders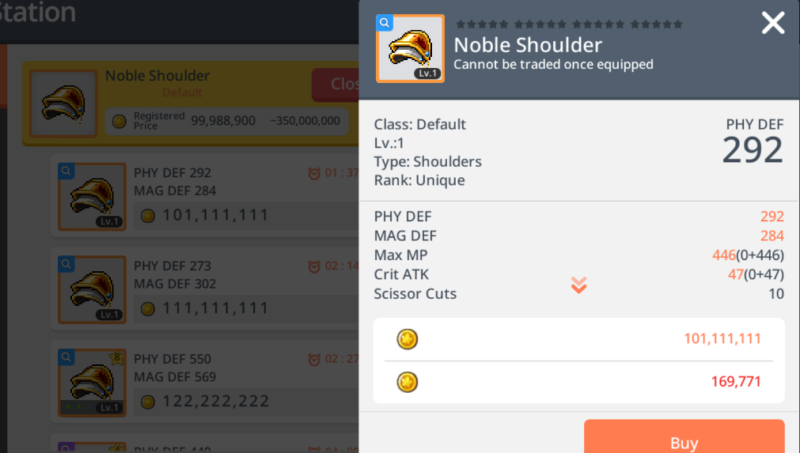 The best shoulders for all classes is the Noble Shoulder, which is why it's so darn expensive.
A unique noble shoulder can be at least 100 million mesos in the Trade Station (Asia 2 Union). An easier way to get it is maybe fuse two max level epic shoulders, and pray for a Noble shoulder, or even an emblem version. You can also rank up a max level epic Noble Shoulder, but gold leaves are generally better spent on a weapon.
8. Weapon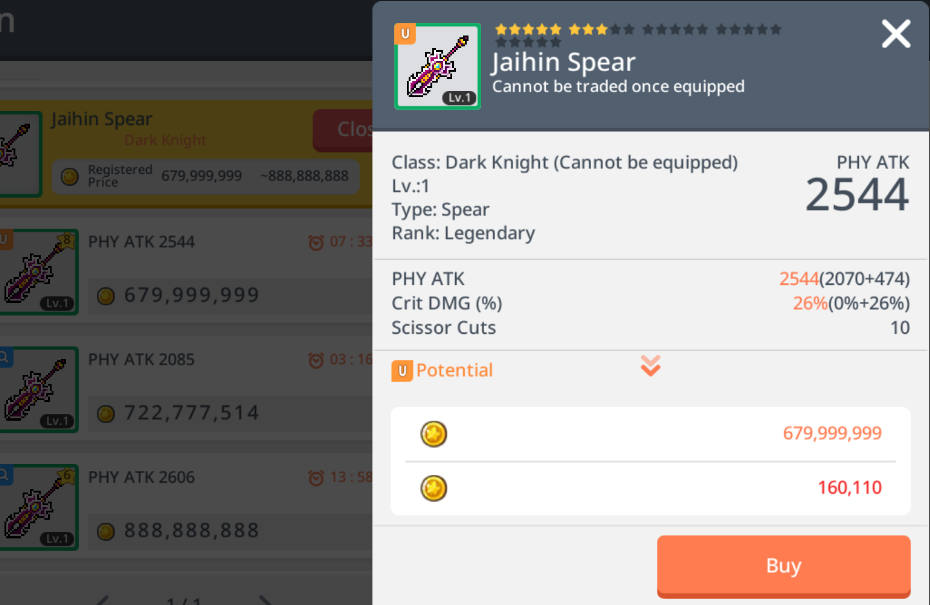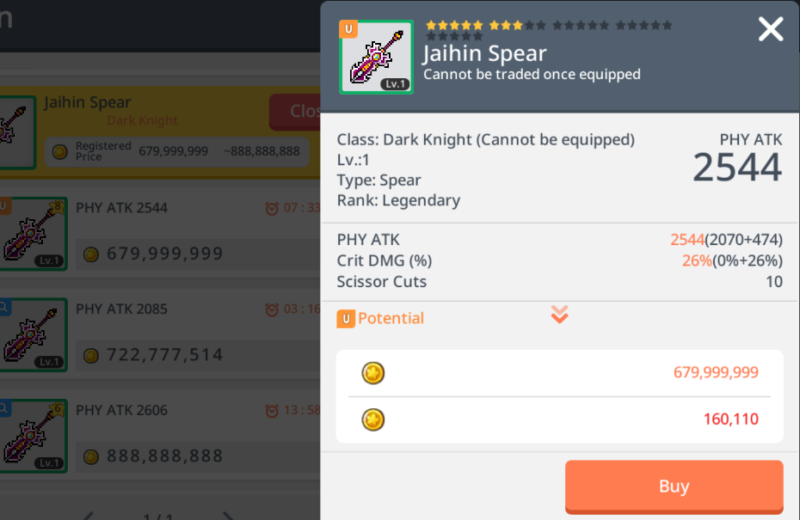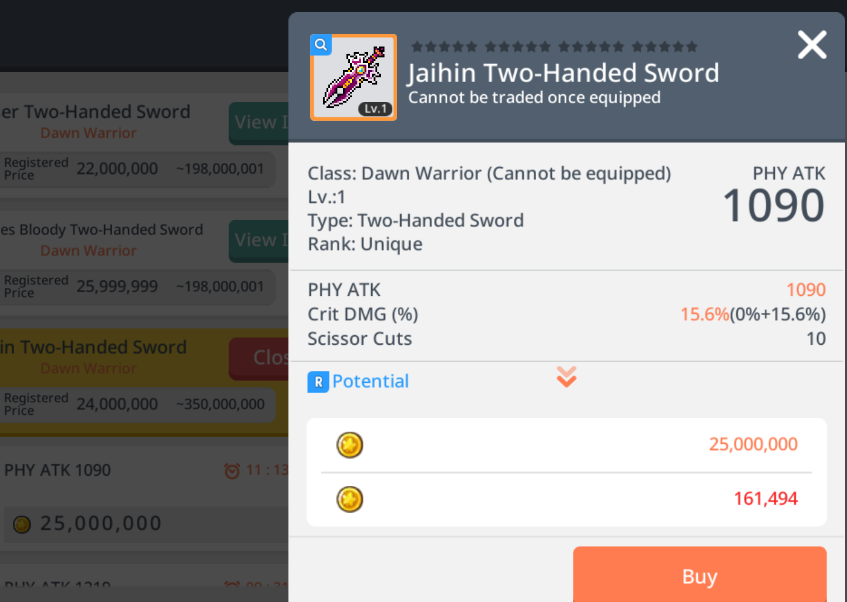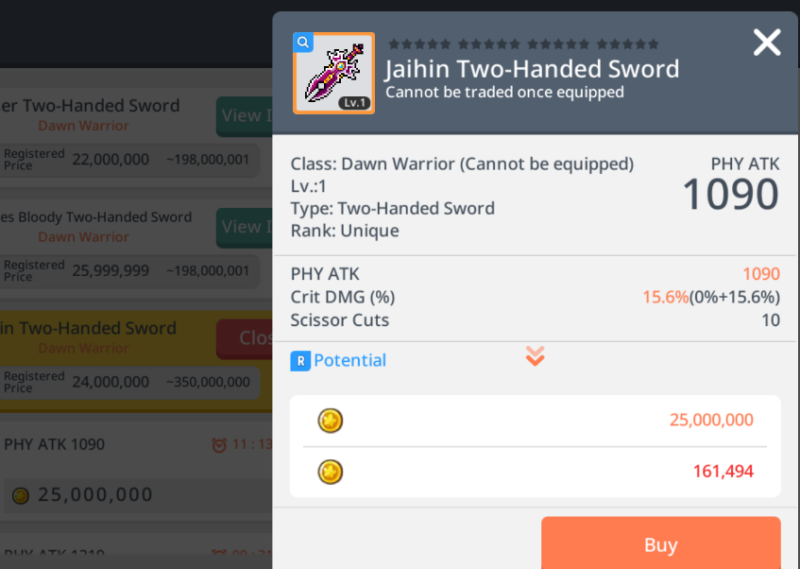 For both Dark Knight and Dawn Warrior, I prefer the Jaihin Spear (DK) or Jaihin Two-Handed Sword (Dawn Warrior).
It adds a good amount of critical damage that may be better than the Agares' critical rate or Briser's boss attack increase.
Either way, it doesn't matter which weapon you're using if it's at mythic rank, since the attack is so much higher.
In a nutshell
This brief equipment guide is only for the evade build. If you wish to go for damage alone, try substituting the evade equipment for critical attack / critical rate items.
Those are normally the Eclectic items. That said, the most popular option right now is to go the evade route.
---
Related articles:
MapleStory M: Royal Style Sets For Every Month
MapleStory M: Best Equipment For Blaze Wizard And Bishop
Best Equipment And Set For Night Lord / Night Walker
MapleStory M: Best Equipment For Wind Archer And Bow Master
Golden Apples (10 + 1 Pull) – MapleStory M
MapleStory M – Cygnus Knights (KOC) Release