Bishop and Blaze Wizard are the magicians of MapleStory M. The former may be a support class but actually deals quite decent DPS.
Blaze Wizard was introduced a few days ago along with other Cygnus Knights classes and is meant to be an attacking class.
Here's a brief guide on the best equipment for Blaze Wizard and Bishop. This guide is pretty much the 'evade' route.
The items used are the same except the weapon (wand and staff).
1. Hat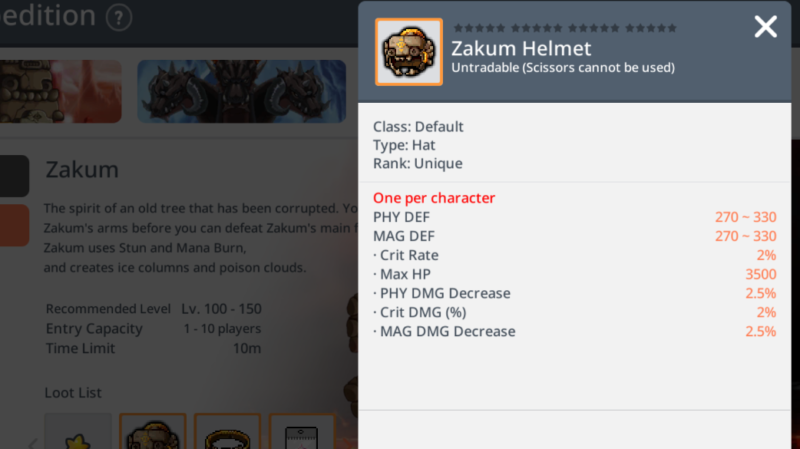 For all classes, the best in slot (BIS) for hat should be the Zakum helmet (unique rank). It's obtainable only through Hard Zakum, not the normal difficulty as the latter gives the epic rank helmet.
However, as Chaos Zakum will be introduced in the future, the best would be the legendary Zakum helmet which is not available yet.
2. Outfit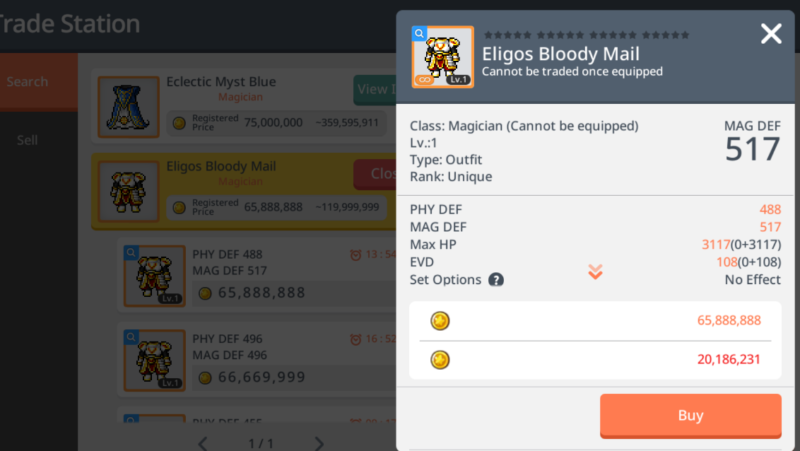 The Eligos Bloody Mail is preferred for the evade route as it gives some evade stats. The other contender is the Eclectic which gives critical attack. As magicians do not have invincibility skills like the thieves (Night Lord / Night Walker), it may be better to use evade equipment at first.
The evade stat increases a lot as you level your item or rank it up to legendary and mythic.
3. Gloves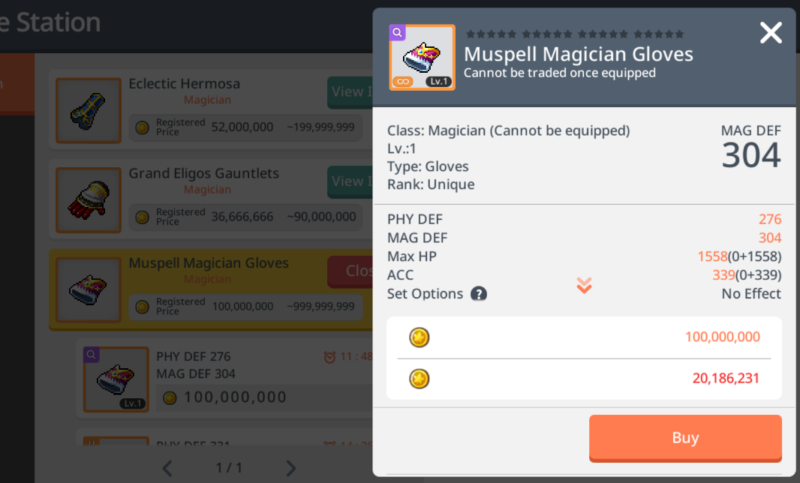 As for gloves, Muspell is the safe choice for Blaze Wizard and Bishop or any class for that matter. It's the only equipment apart from belt that adds a lot of accuracy. Since you're probably using an Immortal Pharaoh Belt, you need some accuracy and it comes from the gloves.
Likewise, the higher the level of your gloves, the more accuracy it has. Accuracy is preferred to critical attack as you can't do damage if you keep missing the enemy.
4. Shoes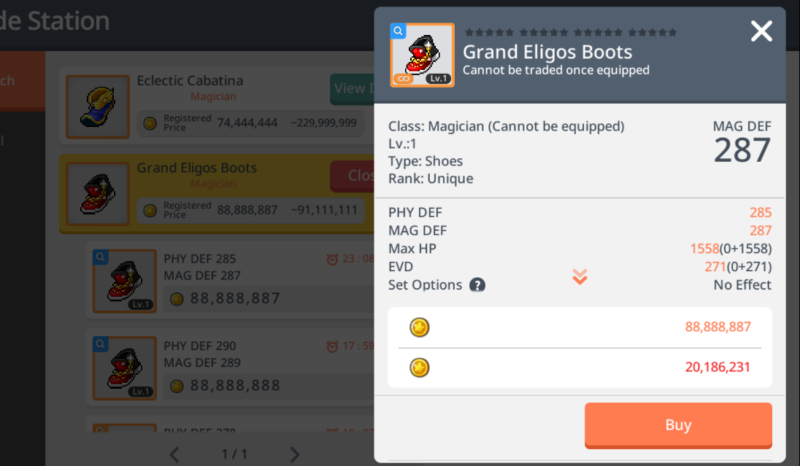 As for shoes, go for the Grand Eligos Boots. It gives a lot of evade stats as well. As mentioned above, this equipment guide is for the evade route and a safer choice for expeditions plus mobbing.
5. Shoulders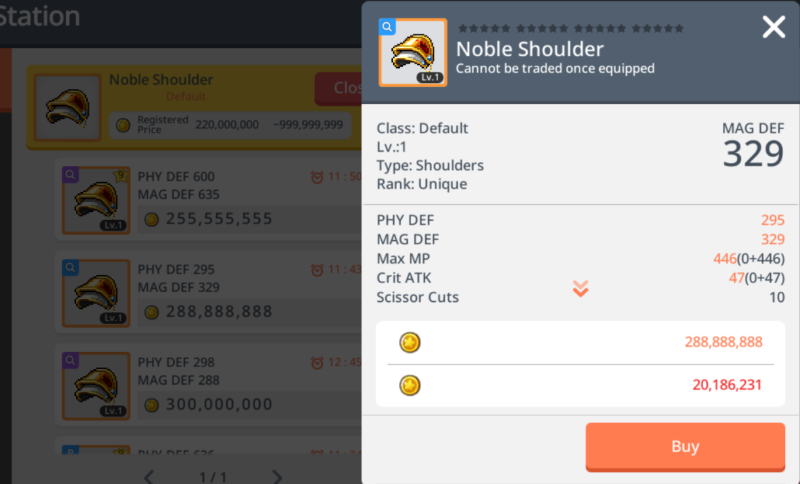 Next would be the shoulders. The best in slot is the Noble Shoulder for all classes. It gives critical attack and the other 3 types of shoulders aren't that helpful for DPS.
That's why it's so freaking expensive in the Trade Station.
6. Belt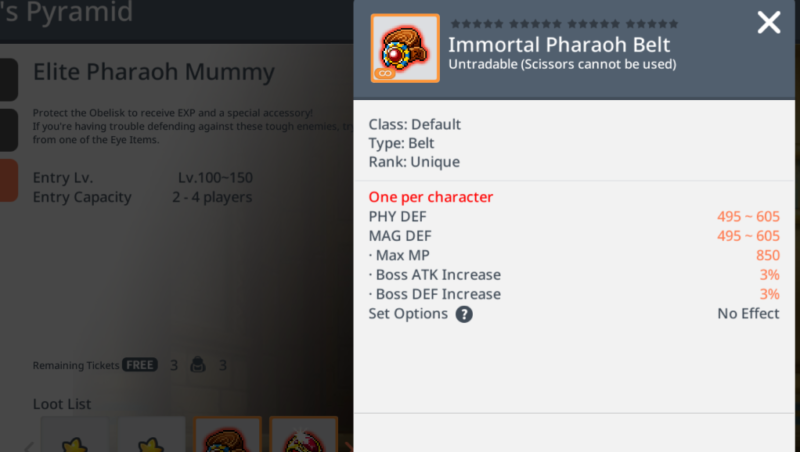 The best in slot for belt right now is the Immortal Pharaoh Belt (unique rank). It is only the best if you have the Immortal Pharaoh Ring (unique rank) alongside it.
You will get an additional set bonus of about 200 Magic Attack / Physical Attack, plus some defense, which is pretty insane.
7. Cape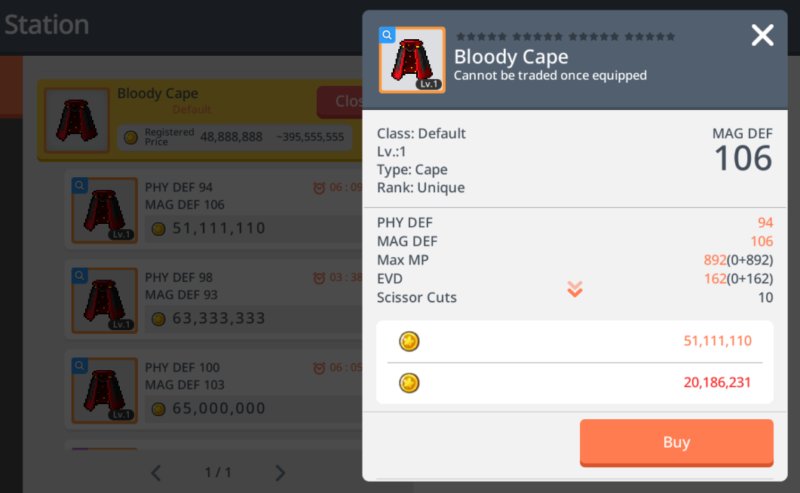 As for cape, the best option for evade stats would be the Bloody Cape. Another contender is the Sirius Cape which adds critical rate.
It depends on your priorities I guess. If you're going full evade, then get the Bloody Cape.
8. Weapon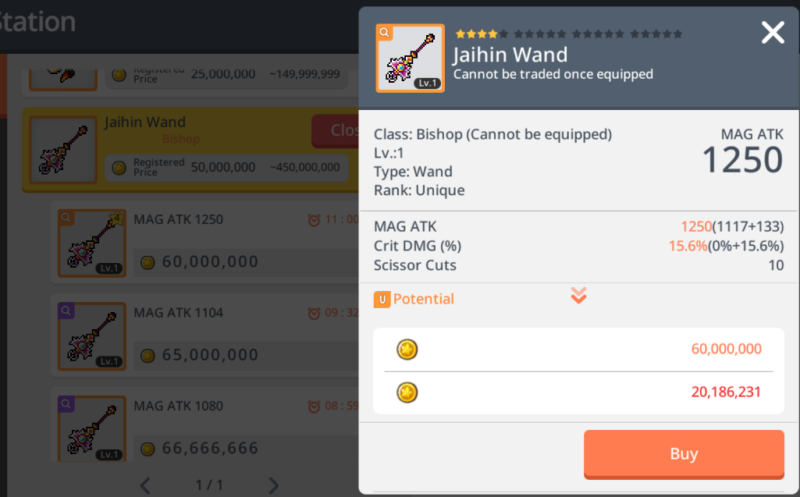 Bishop uses wands whereas Blaze Wizard uses staffs. Don't get them mixed up.
There are four types of wands / staffs. Briser adds boss attack, Halphas gives critical rate, Jaihin adds critical damage and Utgard gives you EXP increase (obviously the worst for DPS).
Any of the three will probably be good enough depending on your item's rank / enhancement / level.
However, many prefer Jaihin as it gives a big amount of critical damage, which may be better than Halphas or Briser.
It also depends on your equipment's potential. If you already have a lot of critical damage potentials, you can always go with Halphas or Briser.
The best is to have a high amount of both critical damage and critical rate. That said, Jaihin is the preferred choice for me, because you can always buy critical rate and boss attack buffs from Mu Lung Dojo.
Best Jewel Set For Blaze Wizard / Bishop
If you're going for damage, get the physical attack jewels (red in color). Get all of the same rank as well (e.g. rank A) as it gives you a set bonus.
Rank A red jewels will give you an additional 100 physical attack / magic attack plus some other stats. Rank S (red) gives you 200 physical and magic attack among others.
If you're looking for other stats like EXP increase or evade, feel free to use other jewel sets.
---
Related articles:
MapleStory M: How To Increase Your Damage
Best Equipment For Thunder Breaker And Corsair
MapleStory M: Best Equipment For Wind Archer And Bow Master
MapleStory M: Immortal Guild Dungeon And Papulatus Guide
Golden Apples – New Gachapon System (MapleStory M)
List Of Royal Styles (MapleStory M)
MapleStory M – Which Jewels To Use And Best Jewel Set In General
MapleStory M – Zakum And Horntail Guide (Expedition)
MapleStory M – Best Equipment For Night Lord And Night Walker
Best Places To Grind (MapleStory M) – Which Star Force Field To Use