MapleStory M has five classes to choose from at the moment and they're all from the Explorer characters.
You have Night Lord, Dark Knight, Bishop, Bowmaster and Corsair as the five classes.
You've probably wondered which class is the best to use in MapleStory M, so here's a brief overview.
Classes in MapleStory M
1. Bishop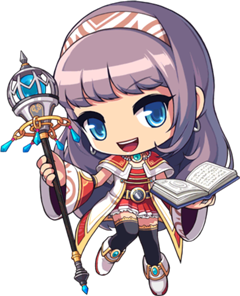 Bishop is known as the support class of the group and is in charge of healing in boss battles. However, MapleStory M's bishop may be different from the PC version.
Surprisingly, Bishop is better at DPS in this mobile game. After the recent nerf on Bishop, the healing reduced to only 2.5k HP which is insanely low. This means you'll probably need a team of bishops to heal in a Zakum (hard) battle.
Some Bishops even have higher attack than other classes as seen in the ranking in some Horntail or Zakum runs.
Read also: MapleStory M – Guide And Tips On Progressing In The Game
2. Dark Knight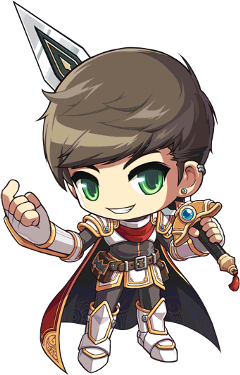 Dark Knight is supposed to be a tank in MapleStory but in this mobile version, it's barely a tank. The Hyper Body skill doesn't seem to give any increase in HP unlike in the PC.
I feel that Dark Knights are quite balanced in both defense and attack, and is probably quite all rounded.
3. Bowmaster
Bowmasters used to have a party skill called Sharp Eyes. It increases critical rate and critical damage.
However, in MapleStory M, this skill only works on the player himself and not the entire party, which is a downer.
Furthermore, the DPS of Bowmasters may not be that great in this game. Seems like a lot of classes do not fit their purpose anymore.
Edit: After the latest buff, Bowmasters may be stronger than Night Lords during expeditions as their Arrow Stream hits more targets. I started losing out to Bowmasters as a NL after the buff.
4. Corsair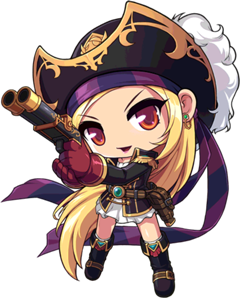 Corsair is the only class I never played yet but it seems like it's not a popular option.
I heard that the damage they deal isn't that high especially during boss battles.
5. Night Lord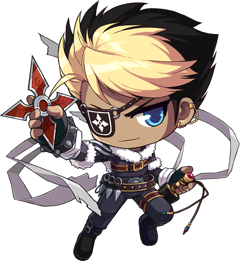 Night Lord is the class I started with and at the moment, it's considered to be the most overpowered class.
It has the highest DPS in most boss battles and previously it was even stronger as it had a really high HP.
In the previous patch, Nexon removed the bug that made Night Lord's HP incredibly high and brought it back down.
Even after the patch, Night Lords are still considered to be the highest DPS class (glass cannons), so if you like to play as offense, this is the class for you.
Best class in MapleStory M at the moment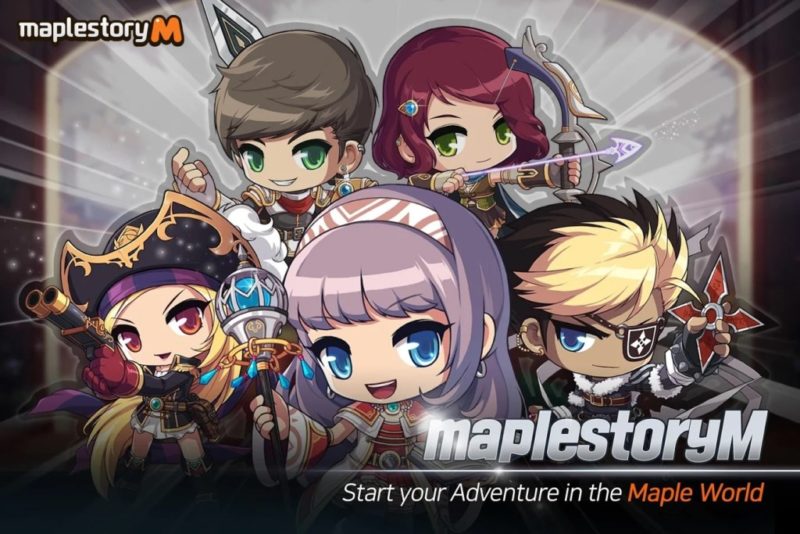 If you love to have the highest DPS especially during boss battles, then you should go with Night Lord or Bowmaster. That said, Nexon can do a patch at anytime and change the stats of each class.
If you're at the lower end of DPS, don't be too disheartened as it can change in the future. For grinding, I'm not really fond of Night Lord's skills especially on auto battle. It consumes too many potions. I would prefer Dark Knight's charge skill that pushes all of the monsters to one end.
For those who love playing as a support character, go with Bishop. Most parties need you for your HS buff that increases EXP. That puts you in demand.
Bishops are also needed for boss battles, especially hard ones.
Most importantly, you should go for a class that you actually enjoy playing, rather than just look at stats alone.
---
Related articles:
MapleStory M – Should You Rank Up Or Fuse Your Equipment?
MapleStory M – How To Get Emblem Equipment
MapleStory M – How To Get Legendary Equipment
How Do You Get Mythic Items In MapleStory M
MapleStory M – How To Farm And Get More Gold Leaves
How To Get More Weapon And Armor Refining Powder In MapleStory M
MapleStory M – How To Earn Mesos Fast
MapleStory M – How To Level Up Fast In This Mobile Game
Fallout 4 Best Power Armor – How To Find The X-01 Suit